Sports Betting App Development Company
Launch feature-rich sports betting app with
Different Betting Markets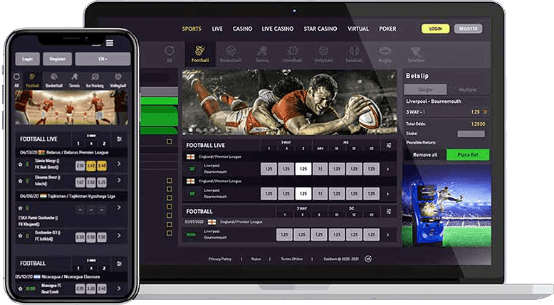 Years of Industry
Experience
Craft Your Ideas into Reality!
We develop next-generation sports betting apps bridging the gap between the new gambling audience and the latest technology. Backed by a team of young iGaming enthusiasts and experienced professionals, we create betting applications that comes equipped with state-of-the-art features. With one-touch betting and cryptocurrency support, we curate the best sports betting app for punters.
CHOOSE YOUR SPORTS BETTING SOFTWARE TEMPLATE
Perks Wrapped In Our Betting Applications
No Revenue Share
At GammaStack, we follow a zero or no revenue share policy enabling clients to only pay for the services they ask for.
Reliable Odds
We integrate odds from reliable odds providers enabling users with competitive odds.
Risk Management Tools
Enable risk-free betting to the punters with our sports betting mobile applications that come equipped with risk management tools.
Gorgeous UI
Our betting app developers create beautiful and gorgeous designs to ensure a hassle-free betting experience.
Important Attributes of Our Betting Applications
One-tap Betting
This feature makes out betting applications more convenient and flexible as users can place bets with just one tap on the phone.
Calendars and Schedule
Never let punters to miss an opportunity with the calendar and schedule so that they can place bets for their favourite events.
Odds Management Tools
Allow gamblers to manage multiple odds with different odds management tools that come with our betting apps.
Plethora of Games
A range of sports and games are available in our betting applications are available so that they can place bets.
Admin Dashboard
A comprehensive admin dashboard that allows admin to manage multiple users and their activities on the app.
Compatible with iOS & Android
Our sports betting apps are compatible with both iOS and Android devices.
Quick Notifications
Get coverage to all the important updates with notifications with our sports betting apps.
Different Payments Methods
Multiple payment methods are available in our betting applications so that they can make payments hassle-free.
Fiat & Cryptocurrency
Enable gamblers to pay via their preferred currency including fiat and cryptocurrencies.
Scalability
We build betting applications that can act both robust and smooth when there's heavy traffic.
Referrals and Achievements
A betting application that is equipped with different referrals and achievement programs.
Multilingual Betting Application
Our betting applications support multiple languages to entice users from different places.
Customer Support
We provide 24*7 customer support services to the clients enabling a smooth and glitch-free betting experience.
Different Types Of Sports Betting
Singles
Single bets are excellent for first-time users allowing them to participate in low risk situation. Stakes only cost a single unit of the currency and it is super easy to calculate the profits from the bets.
Head To Head
The most popular betting on the web, Head to Head allows users to bet on the outcome of the game. They win if their team wins and lose if the team loses.
Totals
This online betting market is more popular with card or casino games, free throws or any game that has a countable statistic. The bets are placed over 'X' number or under 'X' number.
Handicaps
Another popular betting market is Handicaps and players usually place bets on more traditional contact sports.
Each Way
Widely popular among punters who take an active interest in horse racing, Each Way has players place bets in advance and they are paid a fraction of the Win odds.
Multiples
This is a high-risk high-reward situation. Players can typically win big or lose big in this type of betting.
Double
This type of bet requires users to make 2 selections of which both should come out winning for the player to make money.
Treble
Similar to double, Treble requires 3 bets to be successful for the player to make any money.
Sports Betting Mobile App Development - Panels
Our Mobile App Development Technology Stack
- For Integrated Development
Our Sports Betting Mobile Application Development Process
07
Support and Maintenance
Multiple Betting Markets Supported
User-friendly and Interactive Sports Betting Mobile Application
Secure Platform with Safe Payment Methods
GammaStack is a recognized sport betting mobile application development company known for its seamless integrations and simple UI interface. Armed with a team of developers who are equally passionate and proficient in building betting applications that are easy and simple to use. We help businesses in launching their successful sports betting applications that comes with smart technology and a powerful admin panel.
We'd love to hear from you and are happy to answer any questions.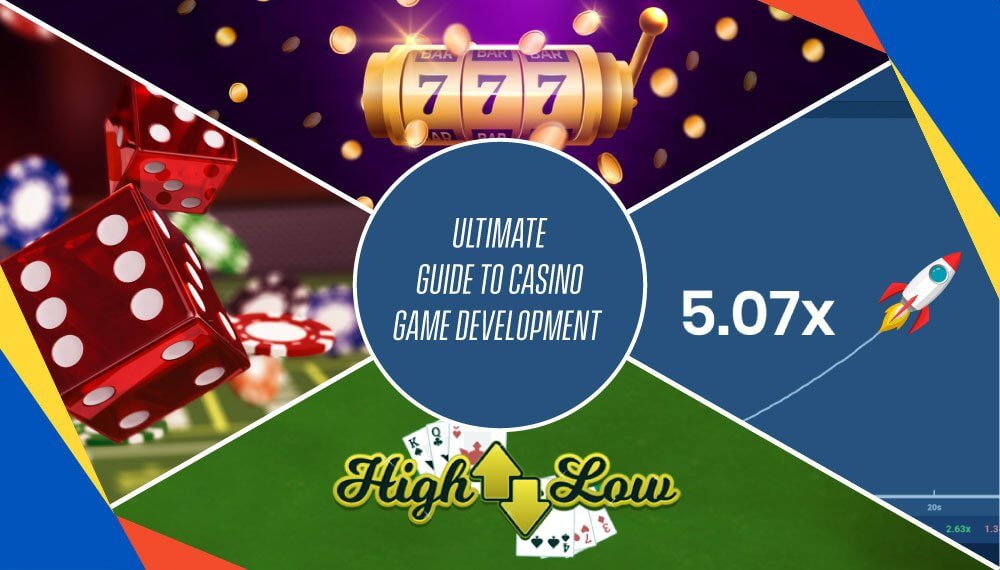 Gambling and casinos have always attracted and enthralled people for a long time. People from several generations participate in gambling
You've got yourself a cutting edge sports betting platform and your platform comprises all the latest tools as well as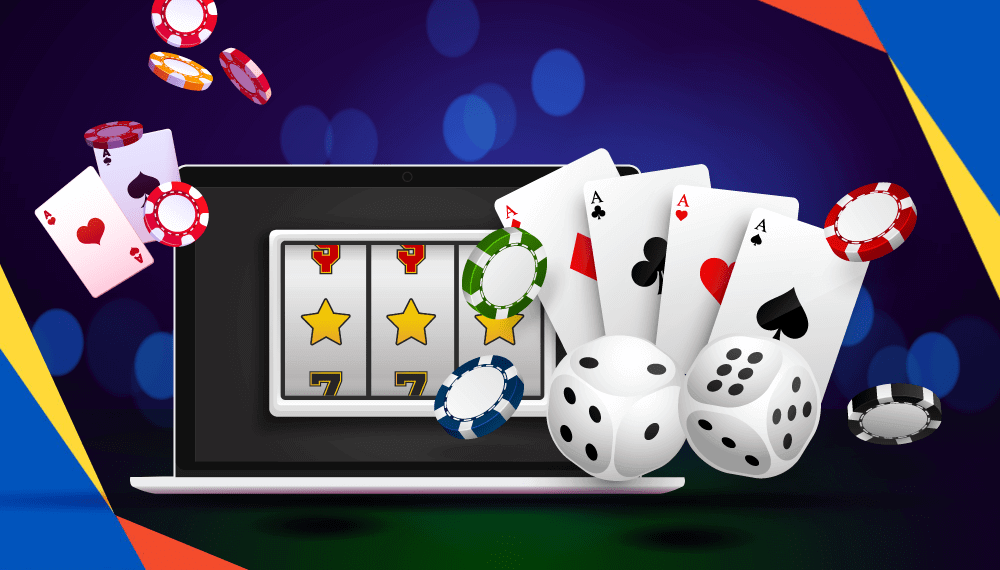 Innovation has been surrounding almost every industry in today's time and is eventually simplifying the business operations to a significant
Updates About The Sports Betting World
I have a sports betting website. Why should I invest in sports betting app?
If you want to deliver an exceptional user experience and outstanding betting experience, mobile applications are a must. Mobile apps are more user-friendly and provide users ease of access, which helps your users to navigate, explore, and place bets without any hassle.
What are the advantages of a sports betting app?
Here are a few advantages of having a sports betting app:
Huge market coverage
Compatible
Easy to use
Single login
What are the most important features of a sports betting mobile app?
A sports betting application must have the following features:
Tap and bet
Live sport
Leaderboards
social sharing modules
Crypto and fiat cryptocurrency support
Multi-lingual support
What sports bets are supported in sports betting applications?
Several bet types are supported in sports betting applications namely singles, totals, multiple, handicaps, each way, treble, double, and many more.
How can a sports betting application boost my business?
Sports betting applications provide better user experience and betting experience as compared to a responsive website. Also, it gives players the freedom to place bets on the go. This helps in boosting the engagement of the players and also helps you boost your business. No wonder several sportsbooks are now getting their sports betting applications developed.
GAMMASTACK
I've always wanted a sports betting mobile application with entertaining features, high-quality graphics and animations, and a prestigious design, and GammaStack has now granted my request. Their crew is dedicated to their work, understands their clients' needs, and works tirelessly to create a high-quality result.
Jan 21, 2022
The GammaStack brains have created a sports betting mobile application with high-quality graphics and animations that will present my players with a memorable gaming experience. I'm confident that only GammaStack can produce such a fantastic sports betting mobile application, and I'm excited to collaborate with them in the future.
Jan 21, 2022
Sports betting app developed by GammaStack is just wonderful !! Their team delivered me the best sports betting app in accordance with my specific business requirements. I really appreciate the team's efforts and dedication.
Jan 19, 2022
GammaStack's team is highly experienced and possesses strong expertise in various cutting edge technologies. The team has a great level of knowledge and skills. Thus they provided me the most amazing sports betting app integrated with advanced features.
Jan 19, 2022
GammaStack provided us with a sports betting app that covered all major sports betting markets. It aided our company's ability to stay afloat and participate in the iGaming industry. Our platform earns a lot of money thanks to the sports betting application designed by GammaStack.
Jan 14, 2022
GammaStack's sports betting app met all of our business requirements. We were able to achieve our business objectives thanks to an app produced by a professional team of developers and designers. They helped us increase our iGaming company performance.
Jan 14, 2022
Many gamblers would flock to my platform because of the outstanding sports betting mobile app built by GammaStack pros. Their crew is aware of the players' expectations and works diligently to meet those expectations. They are the best mobile application developers I've ever seen for sports betting.
Jan 12, 2022
GammaStack's sports betting mobile application will help me attract gamblers because it boasts never-seen-before high-quality graphics and animation. It's also tough to overlook the audio and 3D effects. Thank you for your outstanding work, GammaStack.
Jan 12, 2022
With the increase in demand for online sports gambling, I was wondering if I could get a sports betting mobile application of my own and my friends recommended that I should visit GammaStack. Truly that was the best recommendation I have ever received in my life, I have never seen such an amazing sports betting mobile application.
Jan 11, 2022
GammaStack's sports betting mobile application is the easiest way to provide a retail life betting experience to the players. The sound effects and graphics are really magical and will surely attract a number of gamblers towards my platform and will help me to provide my services overseas.
Jan 11, 2022
GammaStack provided the best and top-notch sports betting app development solutions for my sports betting business. The team is well-known in the industry for its remarkable and highly advanced software development solutions.
Jan 7, 2022
Sports betting app development solutions provided by the team of GammaStack are just wonderful ! The team always ensured on-time delivery of work and provided high quality of work. Good efforts team !
Jan 7, 2022
GammaStack has the best team of developers who design and develop sports betting mobile app which will provide a world class gaming experience to the players. I'm highly satisfied with the top-quality work done by GammaStack and will surely suggest others to experience their fantastic offerings.
Jan 5, 2022
GammaStack's dedicated and eager engineers created a fantastic sports betting mobile app that will give my players a real-world experience. Their software is jam-packed with high-end functionality and some unique concepts that I adore.
Jan 5, 2022
Sports betting app developed by GammaStack comes with a plethora of exciting features. The team provided me the best and highly engaging sports betting app which helped in enhancing the success of my sports betting business.
Jan 4, 2022
Average rating:
31 reviews