Sports Betting App Development Company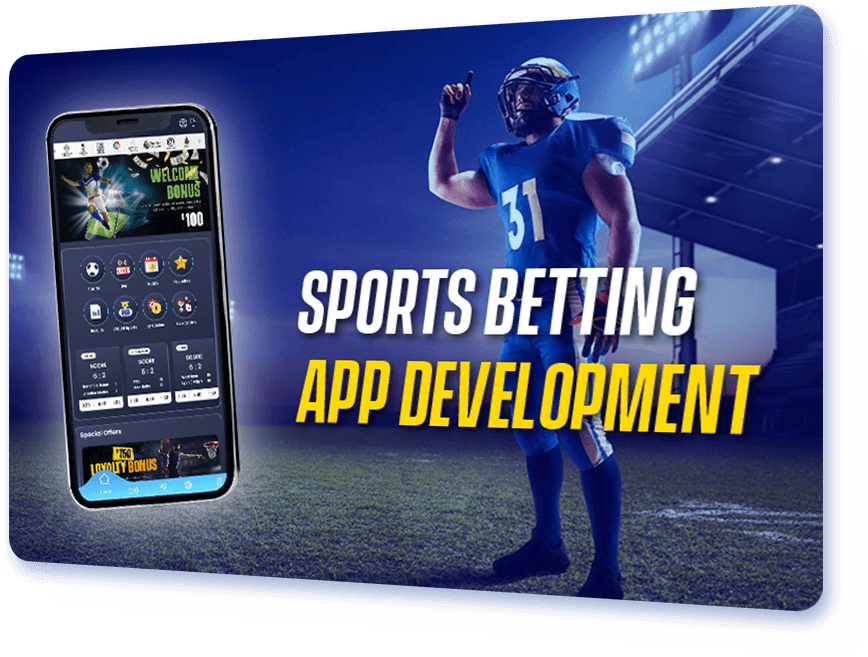 We Are The King As Per Statistics!
Your Sports Betting Excitement Is In your Pockets
GammaStack is the sports betting app provider which aims at bridging the gaps between today's gaming requirements to the operators and the advanced technology which has backed the industry with time. Our sports betting apps are the smartest when it comes to boosted performance, convenient utility, any-system app accessibility, and many more. Get the sports betting app development service supported with continuous upgrades and maintenance from GammaStack that never throws your ranks lower because of outdatedness. With a profound stake on the latest trends and specifications, GammaStack offers skilled sports betting app developers to clients and help business worldwide to get their crafted expectations fulfilled.
We Have Trending Templates For You To Explore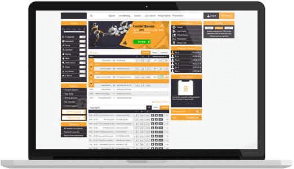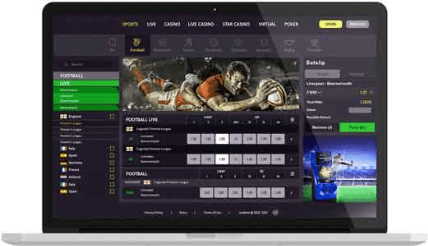 Custom Sports Betting software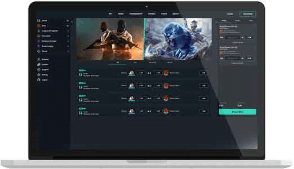 White Label Sports Betting software
Benefits of White Label Sports Betting Software Development
App Localisation
Keeping legalisation in consideration, the sports betting apps we develop are highly localised as per the preferences associated with geographical locations to keep easy usability.
Convenience
Sportsbook apps are always fun-driven as they provide the ease of keeping your bets and records in your pocket, making them accessible anywhere and anytime.
Wider Market Reach
Profit you punters with a wide range of markets and sports to bet on, using our diverse reach to support many sports and events from varied markets.
Reliable Odds
Get the most amazing odds configured to your solutions from reliable odds providers enabling users with competitiveness.
Risk Management Tools
Enable risk-free betting to punters with our sports betting mobile applications that come equipped with risk and fraud management systems.
Gorgeous UI
Our betting app developers create beautiful and gorgeous designs to ensure a hassle-free betting experience.
Post-Launch Support
In order to serve our clients most effectively, GammaStack offers a complete kit of post-launch assistance for smooth app operations.
Finest Technologies
Power up your sports betting portfolio as we offer sports betting apps that are backed by the trending and finest technologies.
Smart Contractual Aids
With the feature of smart contract, GammaStack provides the benefit of full transparency, security, and flexibility of using the solutions.
Zero Revenue Sharing
For complete fairness, GammaStack opts the policy of no sharing of revenues for any additional parameter, so that you pay for what's required.
Our Mobile App Development Technology Stack
Android Studio Casino Game Technology
Android Debug Bridge Casino Game Technology
Eclipse Casino Game Technology
AVD Casino Game Technology
Hyper Ledger fabric Casino Game Technology
Corona SDK Casino Game Technology
Sprite Kit Casino Game Technology
Cocos 20 Casino Game Technology
Cry Engine Casino Game Technology
Next Peer Casino Game Technology
HTML 5 Casino Game Technology
Adobe Actionscript Casino Game Technology
Flex Casino Game Technology
Unity Casino Game Technology
Angular Casino Game Technology
Mongo DB Casino Game Technology
React Native Casino Game Technology
Cocoa Touch framework Casino Game Technology
Core Data Casino Game Technology
SiriKit Casino Game Technology
Ionic Casino Game Technology
Phone Gap Casino Game Technology
Xamarin Casino Game Technology
Appcelerator Casino Game Technology
Titanium Casino Game Technology
Java Casino Game Technology
Kotlin Casino Game Technology
Important Attributes of Our Betting Applications
This feature makes out betting applications more convenient and flexible to ease betting for users with just one tap on the phone.
Allow gamblers to manage multiple odds with different odds management tools that come with our betting apps.
Get coverage of all the important updates with notifications with our sports betting apps.
Referrals and Achievements
A betting application that is equipped with different referrals and achievement programs.
A range of sports and games are available in our betting applications are available so that they can place bets.
Different Payments Methods
Multiple payment methods are facilitated in our betting applications so that they can make payments hassle-free.
Multilingual Betting Application
Our betting applications support multiple languages to entice users from different places.
Enjoy commission or percentage of the bets placed on the app, offering premium features for a fee, and sponsor sports teams for increased revenues.
A comprehensive admin dashboard that allows the admin to manage multiple users and their activities on the app.
Enable gamblers to pay via their preferred currency including fiat and cryptocurrencies.
Never let punters miss an opportunity with the calendar and schedule to place bets for their favourite events.
Compatible with iOS & Android
Our sports betting apps are compatible with both iOS and Android devices.
We build betting applications that can act both robustly and smoothly when there's heavy traffic.
We provide 24*7 customer support services to the clients enabling a smooth and glitch-free betting experience.
Sports Betting Mobile App Development - Panels
Different Types Of Sports Betting
Singles
The super easy and quick bet type uses a single bet placed on an outcomes of an event and gives a direct win if the prediction is accurate.

Head To Head
The most popular betting on the app, allows users to bet on the outcome of the game. They win if their team wins and lose if the team loses.

Handicaps
Another popular betting market is Handicaps and players usually place bets on more traditional contact sports.

Each Way
Widely popular among punters who take an active interest in horse racing, Each Way has players place bets in advance and they are paid a fraction of the Win odds.
Totals
Popular with card or casino games, free throws or any game that has countable statistics, these bets are placed over the 'X' number or under the 'X' number.
Multiples
This is a high-risk high-reward situation. Players can typically win big or lose big in this type of betting.

Doubles
This type of bet requires users to make 2 selections of which both should come out winning for the player to make money.
Treble
Similar to double, Treble requires 3 bets to be successful for the player to make any money.
Widen your sports betting approaches and ease punters with a wide variety of sports to bet on, including
Our Sports Betting Mobile Application Development Process







07
Support and
Maintenance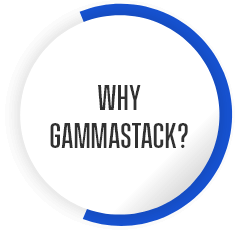 User-friendly & Interactive Solutions
GammaStack is a recognized sport betting mobile application development company known for its seamless integrations and simple UI interface. Armed with a team of developers who are equally passionate and proficient in building betting applications that are easy and simple to use. We help businesses in launching their successful sports betting applications that comes with smart technology and a powerful admin panel.
FAQs - Sports Betting App Development
1. What is a sports betting app?
A sports betting app is a mobile application that allows users to place bets on various sports events and games. These apps usually provide real-time odds and betting lines, as well as features such as live streaming, score updates, and in-app payments.
2. What are the benefits of developing a sports betting app?
Developing a sports betting app can offer several benefits, including increased revenue streams for businesses, increased engagement with customers, and the ability to offer a more personalised and convenient betting experience to users. With the growing popularity of sports betting, a well-designed and user-friendly app can be a profitable investment.
3. What are the key features of a sports betting app?
Key features of a sports betting app typically include real-time odds and betting lines, live streaming, in-app payments, user account management, personalized recommendations, and social sharing features. The app should also have robust security measures to protect user data and transactions.
4. How can I ensure the security of a sports betting app?
To ensure the security of a sports betting app, it is essential to use secure payment gateways, implement SSL encryption, and regularly update the app to address security vulnerabilities. Additionally, user data should be protected through secure login and password protocols, and customer support should be readily available to address any security concerns.
5. What are the challenges in developing a sports betting app?
One of the key challenges in developing a sports betting app is navigating the complex and constantly changing regulatory landscape surrounding online gambling. GammaStack helps you eradicate and efficiently control these challenges by ensuring compatibility across multiple platforms and devices and offering complete assistance in one place.
6. How can I monetize a sports betting app?
There are several ways to monetize a sports betting app, including taking a percentage of the bets placed on the app, offering premium features for a fee, and partnering with sports teams or leagues for sponsorship or advertising revenue. Additionally, offering personalized recommendations and incentives to users can help increase engagement and revenue.
We'd love to hear from you and are happy to answer any questions.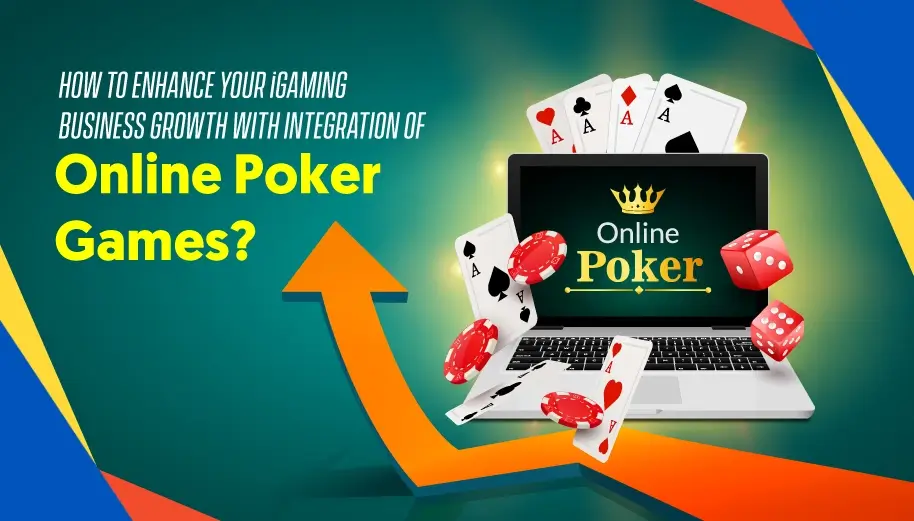 The iGaming industry has seen remarkable growth over the recent years. Different entrepreneurs have started seeing great potential in the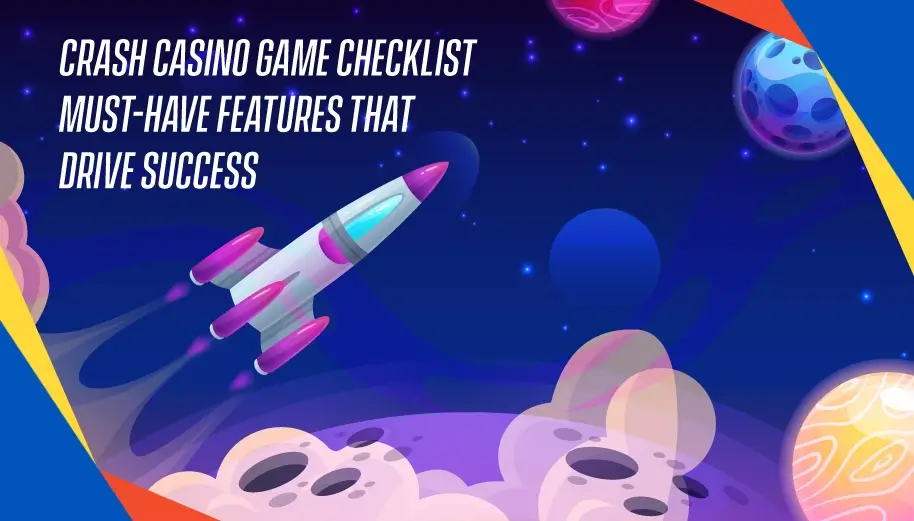 There was a time when online casinos were heavily dominated by traditional casino games like slots, blackjack, roulette, etc. But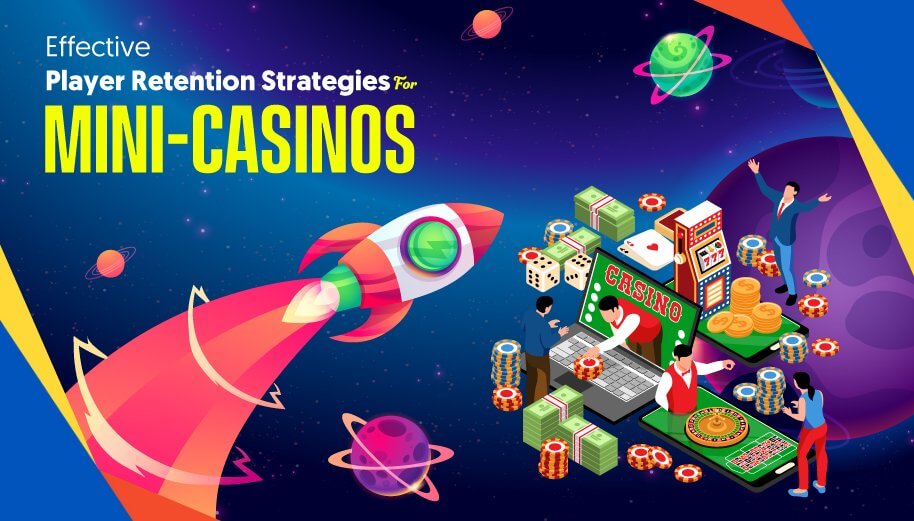 Any online business has only two priorities: gaining customers and retaining customers. And, online mini-casinos are no different. Retaining existing
Updates About The Sports Betting World
GAMMASTACK
GammaStack has given us completely unique and fresh sports betting app development which we could never imagined. From custom creations to 3rd entity tools, everything they provided turned out to be the best.
Sep 18, 2023
Such an everlasting experience of working with GammaStack! The company is amazing in all aspects of sports betting app development. We have been fortunate to have them as partners.
Sep 18, 2023
In this rising competition, GammaStack's sports betting app development has given an extra edge to our portfolio. The splendid features and tools have certainly taken our success rates higher.
Sep 12, 2023
Andrew Vickers, North America
For all sports betting app development services, GammaStack was the first choice. The team is very skilled and dedicated, thus offering the best experience.

Sep 12, 2023
Got the most enticing sports betting app development from GammaStack and that upgraded version of our portfolio made it all very profitable. The players have given very positive response and higher engagement.
Sep 6, 2023
Completely amazed with the sports betting app development. GammaStack's team is impressive of all areas - be it development, post-development, or else.
Sep 6, 2023
The well-known sports betting app development company GammaStack has a talented staff of programmers who complete tasks on schedule and provide us with high-caliber software. We advise others to use GammaStack, which offers fantastic services.
Aug 24, 2023
GammaStack is a reputable provider of sports betting app development services with years of expertise in providing users with feature-rich apps. They assisted us in achieving our objectives and provided us with the greatest app available.
Aug 24, 2023
Are you trying to find a Spanish sports betting app development company? choose GammaStack instead. They provided a reasonably priced sports betting app that provides our users with the best entertainment. Thanks, group.

Aug 18, 2023

GammaStack's sports betting app development services have been a big success for our startup company. It helped us create a fantastic app for our consumers and attracted a sizable audience to our platform.

Aug 18, 2023
If you are also interested like us in sports betting app development by the leading provider, then GammaStack could be the right choice for you. They implemented all trending features to our sports betting app and contributed to our business success.
Aug 11, 2023
Sports betting app development by GammaStack gives better gaming experience to our players. It helped us to influence large amount of audience to our business. We were thankful to the team for being there for us in resolving all our business problems.
Aug 11, 2023
GammaStack is known for building a top-notch sports betting app for the audience. Their responsiveness and excellence made them valuable partners of us throughout the journey. Keep up the good work team!
Aug 7, 2023
Sports betting app developed by GammaStack gives exceptional gaming experience to our users. They examined a deep understanding of our project requirements and delivered innovative solutions to us accordingly. Thanks, team.
Aug 7, 2023
GammaStack is known for offering sports betting app development services. They implement high-quality features that made our app different and unique from others. We recommend start-ups opt for their solutions once.
Aug 1, 2023
When it comes to sports betting app development, GammaStack could be the right choice. They offered ready-made solutions that helped us in attaining our business goals. We were thankful to the team for offering a wide range of services.
Aug 1, 2023
The team of GammaStack has worked well to provide usthe most outstanding sports betting app development. As I could expect, they covered all novel trends in just one platform very finely.
Jul 31, 2023
Working with GammaStack has been a pleasure. Their expertise and deep understanding of the sports betting app development have translated into a state-of-the-art platform that has exceeded our expectations.

Jul 31, 2023
When it comes to sports betting app development, GammaStack is the right place. They have solutions for every business and never fail to offer an appropriate app to us. Thanks, team.
Jul 26, 2023
Average rating:
19 reviews
Our team has recently been informed about certain entities or persons who are doing online frauds by falsely positioning themselves as representatives of our organisation. These individuals have used different social messaging channels such as Skype for doing frauds & acquiring online payments via crypto from a few individuals. Read More..