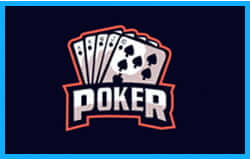 Poker is a game played with a deck of 52 cards where players can place bets against each other on the basis of their Poker hand.
Baccarat is a comparing card game that involves a player and banker and there are three possible outcomes for every baccarat coup which are tie, player and banker.
Slot games basically depend upon chance and involve a reel with a set of symbols that spin and as they stop, the wins get calculated depending upon the symbol's positions on reels.
In Bingo, the player needs to match the numbers present on his card with those drawn by the host randomly and mark those selected numbers.
In roulette, players can place bets on different conditions including a group of numbers, a single number, odd or even numbers, red or black color, etc.
Blackjack is a comparing card game in which players compete against the dealer and do not compete against each other.
Keno is a lottery-like game that involves wagering by players by choosing the numbers between 1 to 80.
Craps is basically a dice game that involves making wagers on the outcome of a pair of dice, a series of rolls or a single roll.