How to Start a Successful Sports Betting Business in 2021-22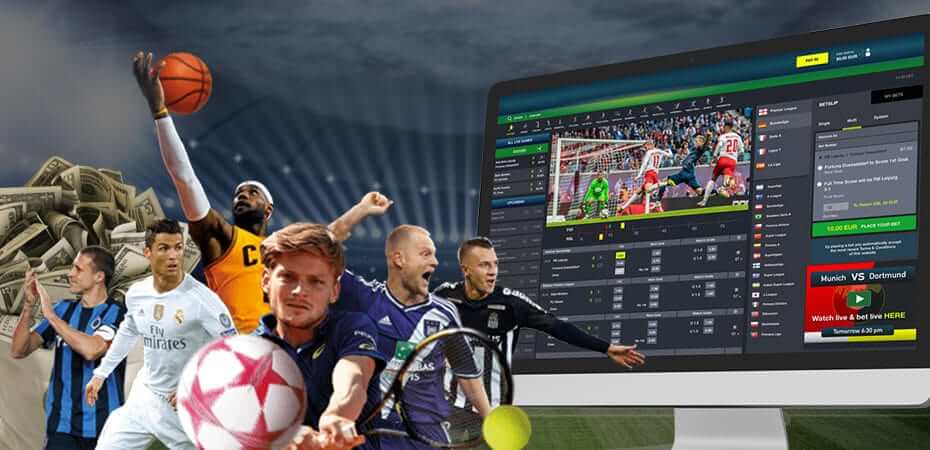 Over the years, sports betting has captured the attention of several business owners and entrepreneurs. And why not? After all, the sports betting industry has emerged as the most rapidly growing and one of the most promising industries.
As per the research conducted by Eilers & Krejcik Gaming, LLC, in the year 2017, the sports betting market was worth $270 million, that too, in the United States alone. According to the recent research conducted by
PRNewswire
, the sports betting market is expected to grow by $134.06 Billion! These are the reasons why several industry leaders are rushing to invest in the lucrative industry through online
sports betting software
solutions. How to start a sports betting business has successfully become one of the most searched queries on several search engines in recent times.
Sports betting aims to enable bettors to earn more money by investing money. It includes wagers, also known as bets in simple terms. Players place bets on the outcomes of several sports such as tennis, football, mixed martial arts, track cycling, horse racing, basketball, rugby, baseball, and many more. Bettors can also place wagers on the events that take place during the matches or tournament.
Before we dive into how you can build a successful sport betting business, let's take a look at the basics terminologies and bet types of sports betting, crucial for a clear understanding of the industry.
Sports Betting Basic Terms
Here is the list of basic terms that will help you understand the online sports betting software and the industry better.
Action: The activity of placing bets is called action.
Punter/Bettor: The person who places the bet is called punter or bettor.
SportsBook/Bookmaker: Sportsbook or bookmaker is an establishment or organization that accepts bets.
Wager: Any type of bet placed on the specific outcome is called a wager.
Buck: A buck is a $100 bet.
Dime: A dime is a $1000 bet.
Buck: Any bet that is not a straight bet is known as exotic.
Future: Future is placing bets on a long-term winner, usually on the champion of a particular sport.
Live Betting: Betting on events in progress is called live betting.
Limit: The maximum amount of bets that are allowed by a sportsbook.
Nickel: A $500 bet is known as nickel.
Stake: The sum of money wagered on a specific outcome of an event.
Sharp: A professional punter is often referred to as "Sharp".
Underdog: The side that has the chance to lose in the event.
Ticket: A receipt for the confirmation of the bet placed.
Want to Invest in Sports Betting?
Bet Types in Sports Betting
Some of the best-in-class online sports betting software solutions offer a wide range of betting options to their users. Having multiple bet types on the platform not only helps sports betting business owners to provide diverse betting opportunities to their users but also helps in boosting the engagement of the bettors. Rendering several betting methods can enable your users to leverage the bet type that suits their betting style the most.
Parley: Parley involves the link between two or more bets and to win the bet, the bettor must win all the wagers that are present in the parley.
Round Robin: Round Robin bets are a series of parlay bets.
The point spread: Point spread is used to even the odds. Generally, this situation arises between two teams that are matched unevenly.
Straight Bet: Straight bets allow bettors to bet on one game that supports a total, money line, or a point spread.
Outright: The concept of outright betting is simple. Players place bets on a tournament's or competition's outcome.
Moneyline: Bettors pick the result of a particular game.
Progressive parlay: Progressive parlays allow the punters to win even when they lose few selections.
Full cover bets: Full cover bets have several types and these cover every possible outcome.
Over/Under: These bets require punters to bet on under or over a specified number.
This is one of the most asked questions. And the answer is yes. Sports betting is legal and several countries allow bettors to place bets.
Here is the list of countries where sports betting is legal:
European Countries: Sports betting is regulated and is legal in European countries and comes with several strong laws. Each country has its own set of laws. Both real-life and online sports betting are regulated and the European market is heavily dominated by some of the biggest sports betting groups and small businesses.
Argentina: Argentina enables bettors to place bets, but there are some restrictions. Betting on horse racing is legal all over Argentina but Buenos Aires will render you several more options. With the recent legalization of online sports betting, bettors can now place wagers on horse races, esports, and many more.
Australia: The land down under provides no restriction on the sports betting and offers a plethora of online sports betting websites as well as betting parlors where punters can place wagers.
Brazil: Brazil is also new to the sports betting industry and for now, the country relies on offshore sportsbooks for facilitating sports betting.
Canada: Though sports betting is legal in Canada, every province has its own set of rules and regulations. How these provinces render the sports betting experience to the punters is different.
China: Hong Kong and Macau are two destinations that enable bettors to place wagers. Macau is also one of the destinations where greyhound racing and horse racing are popular.
Ghana, Costa Rica, and Columbia: Ghana is a growing market and sports betting is completely legal. In Costa Rica also, sports betting is licensed as well as legal and most of the sports betting activity is facilitated via sports wagering software platforms. In Columbia as well, sports betting is legal and provides one of the most lucrative markets for international sports betting businesses.
Philippines: Sports betting is legal in the Philippines and several offshore online sports betting software platforms are also popular. Since the market is rich and quite competitive, several online sports wagering software platforms provide bonuses as well as rewards to new registration.
Nigeria: In the past few years, Nigeria's sports betting market has witnessed tremendous growth. Online sports betting software and several sports betting businesses have gained massive popularity in recent years, turning Nigeria into one of the booming sports betting markets.
Mexico: Mexico is one of the fastest developing sports betting markets that renders high flexibility to punters by providing them rich retail sportsbooks as well as a plethora of online sports betting software platforms.
New Zealand and Kenya: Though only six sportsbooks are legally allowed to facilitate sports betting, offshore online sports wagering software solutions are popular. In Kenya as well, offshore sports betting software platforms have gained popularity as the government does not place any restrictions on them.
Peru: Peru is one destination for thriving sports betting businesses and in 10 years, several sportsbook betting software platforms have emerged. In addition to this, Peru gives complete freedom to punters to place bets on a wide range of sports such as baseball, soccer, football, and several more. It is one of the most lucrative markets for offshore sports betting platforms as well.
India: In India, everything depends on the state you are living in. Most bettors rely on offshore sportsbooks to place bets. Horse racing, casinos, and lotteries are legal in a few states of the country.
South Africa: In the year 1994, sports betting was established and since then, several online sports betting software platforms have emerged. And just like Canada, each province in South Africa has its own sets of rules and regulations.
The United Kingdom: The United Kingdom is home to several online sports betting websites, sports betting parlors, and major betting organizations such as William Hill.
The government of the
United States lifted the ban
from sports betting in the year 2018, and now, it's up to the individual states to decide whether it should be legalized or not. 22 States have made different types of sports betting legal, Governors of 9 states have signed the bill to legalize sports betting, and 17 states are moving towards legalization. Only the three remaining states, namely Idaho, Wisconsin and Utah haven't shown any legalization activity. But still, the recent legalizations and states taking steps to legalize sports betting have made the United States one of the most rapidly growing markets.
Recent trends and countries moving towards the legalization of sports betting can open doors to new and fresh opportunities for sports betting businesses.
And below, you'll find all the details and crucial information on what the future holds for the sports betting business.
Scope Of Sports Betting Business 2020 - 2026
There is no doubt that technological marvels are transforming every industry. And the sports betting industry is no exception. The advances in machine learning, fret-free modes of payment, the growth in AI, etc. These are the factors that are contributing to the tremendous growth of the sports betting sector.

In addition to this, the increasing curiosity of people and more and more punters willing to make money online are also giving a boost to the industry. The increased number of female bettors is also one of the factors that are contributing to the growth of the sports betting businesses and industry.

As mentioned before, it is predicted that between the year 2020-2024, the betting market will be worth around $136.08 Billion and the CAGR will also witness a growth of 10%.
Interested in Sports Betting?
Scope Of Sports Betting Business 2020 - 2026
How to start a betting company — It's one of the most asked questions in 2021. Several entrepreneurs, iGaming business owners who are looking to expand their horizons and even several gamblers seek the answer. The good news is, nowadays, starting a sports betting business is not as intimidating as it sounds. With the help of reliable sports betting software, anyone can become an operator and build their business from scratch. Starting a betting company is not as difficult as it was a decade ago.

Following are the building blocks that result in understanding successful sports betting business model:
Goals and Budget for Your Sports Betting business: Every business requires an investment. And sports betting software is no different. The good news is that several online sports betting software providers can help you in acquiring an online sports betting platform. But before you invest, it's important to outline all your goals, your strategies, as well as the terms and conditions of your sports wagering software.
Reliable Responsive Sports Betting Platform Provider: There are several online sports betting software providers who will equip you with a betting platform software solution. But, while building a sports betting business, it's important to focus on glitch-free and bug-free solutions.
In addition to this, the platform must be user-friendly so that bettors can navigate across the platform without any hassle and must contain reliable payment modes. Minor glitches and bugs can easily take a toll on the credibility of your platform which can drive users away.
A Clear understanding of the Third Parties Involved: Many seek answers to the question "how to start online sports betting business", but sometimes, while seeking the answers, they completely forget about the third parties. Several sports betting platforms rely heavily on third-party solution providers for payments, statistics and analytics, KYC, and many more. Hence it becomes crucial to have a clear and complete understanding of these third-party solution providers, their terms of use as well as conditions.
Obtain Gambling License: Every country has its own set of rules and regulations when it comes to sports betting. There are several countries and provinces where gambling is banned, there are some countries where the market is dominated by few sports betting businesses and then, there are some countries and provinces where offshore sports betting is legal.
Hence it's important to gather all the crucial information about the countries and their provinces where you are planning to set your sports betting business and operate.
Marketing Strategy for promoting betting platform software: The last step to building a successful sports betting business is to create a marketing strategy. And there are several methods of marketing your business effectively.
Social media marketing, affiliated marketing, advertising, loyalty programs, registration bonuses, refer and earn programs, and email marketing is some of the proven ways of marketing your sports betting business effectively.
Sports Betting Mobile Application
Sports betting mobile applications can easily help you boost your business. According to the reports, more than 40% of the bets are placed via mobile phones and with the growing number of sports wagering mobile applications, more and more people are using smaller devices to place bets. Investing in sports betting mobile applications can help you occupy the market for the smaller screen as well and can enable you to acquire a significant number of users.
How Can Gammastack Help You Build Successful Sports Betting Business?
If you are someone who is looking for the answers to the question of how to start a betting business,
GammaStack
can help. GammaStack is the leading online sports betting software provider. GammaStack specializes in providing feature-loaded sports wagering software solutions and enables businesses to reach their goals.
Need a
custom sportsbook betting software solution
that comes enriched with all the features of your choice? GammaStack provides
custom sportsbook betting software
that comes equipped with all the features you require so that you can build your platform with all the functionalities and tools desired by you.
Want to launch your online sports betting software quickly? We've got you covered. We provide you with feature-loaded online sports betting software solutions that come with all the latest functionalities and tools, all designed and tailored to entice the bettors on the platform and render a best-in-class betting experience. Our
white label sports betting software
and
turnkey sports wagering software
get ready for launch quickly.
GammaStack provides a series of sports betting software solutions that cover almost every sport to cater to your needs. Following are some of our offerings:
With our 8+ years of experience in the iGaming industry, we have enabled several businesses and entrepreneurs around the globe to build a successful sports betting business. Our teams of highly skilled designers and developers ensure the development of highly user-friendly as well as functional sportsbook betting software and our teams of highly-seasoned QA engineers ensure the delivery of bug-free betting platform software.

Looking for cutting edge solutions that come at highly cost-effective prices? Want to discuss or need help with your sports betting business ideas? Contact GammaStack today!
Frequently Asked Questions On How To Start Sports Betting Business
Is Sports betting legal in the United States?
Yes, sports betting has been legalized in the United States. Now it's up to individual states to pass the bill. 22 states have already legalised sports betting, whereas 9 states have already signed the bill. The remaining states except Utah, Idaho and Wisconsin are also moving towards the legalization of sports betting.
What are white-label sports betting software solutions?
White label software solutions are ready-made solutions that can be launched quickly within a few weeks. The white label sports betting solutions enable customers to make all the crucial changes as per needs and are ready to use by the end-users.
What are the advantages of investing in sports betting mobile apps?
Sports betting mobile apps enable you to acquire new users and provide an outstanding betting experience. The mobile apps enable you to provide seamless access and also allow them to place bets on the go anytime, from anywhere. The more flexible your sports betting platform is, the more it is preferred by your customers.
Are cryptocurrency and Blockchain support crucial for sports betting platforms?
Absolutely! Most gamblers make use of cryptocurrency to make transactions while gambling. In addition to this, Blockchain ensures security and immutable data enables you to stay transparent with your customers. Having cryptocurrency support also expands your payment options and provides complete flexibility to your customers in making deposits and withdrawals.
What are some bet types that sports betting software must support?
A sports betting software must support round-robin, straight bet, parlay, point spread, outright, progressive parlay, Moneyline, Over/Under and full cover bets.