Table of Contents
2. The Shift from Traditional Gambling to Mobile Betting
3. Scope of Mobile Sports betting
4. Best Sports betting Mobile Apps in 2021
5. Perks of Mobile Sports Betting App

The sports betting industry is one of those industries that has faced several jurisdictional challenges in the past years. In several countries and provinces, sports betting is still considered illegal. But the best part about this industry is that even though this industry has faced several challenges and red flags in the past, it's still booming rapidly.

Sports betting today is one of the most lucrative markets. As per the research conducted by Statista, the value of the online betting market was around $45.8 billion in the year 2017, and in the coming years, the sports betting industry is expected to grow even more rapidly. And no wonder, several industry big-shots today are partnering up with sports betting application development service providers to give a boost to their business.
The New Mobile-first Era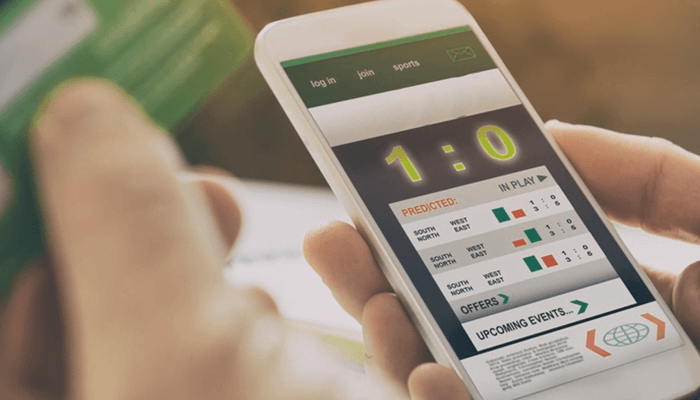 There was a time when mobile phones were considered a luxury. But not anymore. Smartphones these days have become a necessity and thanks to the continuous demand, companies are launching new models almost every month to meet the varying needs of the people. Today, smartphones are available in every budget and give access to the world wide web, critical information, various applications and so much more. Smartphones today are not only used for connectivity but also for entertainment, banking, trading and so much more.

According to the statistics provided by CNBC, by the year 2025, 72.6 percent of the population will be using their smartphones to access the internet instead of more traditional methods such as laptops or desktops. In addition to this, the launch of 5G or fifth-generation technology is also enabling people to use their phones over traditional methods by rendering them faster download speed, better connectivity, faster banking, etc, and an overall better experience.

Due to this shift, more and more companies and businesses are investing to grab the opportunity and to provide better applications for a better experience to the users.

The Shift from Traditional Gambling to Mobile Betting

One of the major factors that has been responsible for the growth of this industry is the shift that has taken place in the past few years. There was a time when wagers were placed for fun and people used to visit the traditional poker rooms, casinos, gaming parlors, bookmakers, and bookies to place the bets. Several bets were also placed via calls. But the scenario today has changed.

The land-based casinos are still there. They are not gone. There still some destinations like Las Vegas and Atlanta city that are known for the splendid gambling experience. Millions of people visit these destinations for the luxurious gambling experience. But it is also a given fact that several land-based gambling destinations have witnessed a decline in their revenue. One of the primary reasons for this is mobile sports betting apps. There are chances that several more countries and provinces will be legalizing online sports betting in the coming years, which might lead to the further decline of the land-based betting avenues.
There are several countries where land-based gambling is considered illegal. But there is a catch. Some of these enable users to use offshore online sports betting platforms and mobile betting apps to place bets. The growth of faster internet, the recent legalization in several countries and provinces as well as the growth of electronic devices such as laptops, desktops, tablets, mobile phones, etc, have contributed to the growth of the industry.

The sportsbooks have moved online and there are several platforms available that equip bookies with the tools they need to facilitate their business and generate profits and also render the outstanding betting experience to the users. For several bettors, betting is still a mode of entertainment and for some, its a source of serious income.

Scope of Mobile Sports betting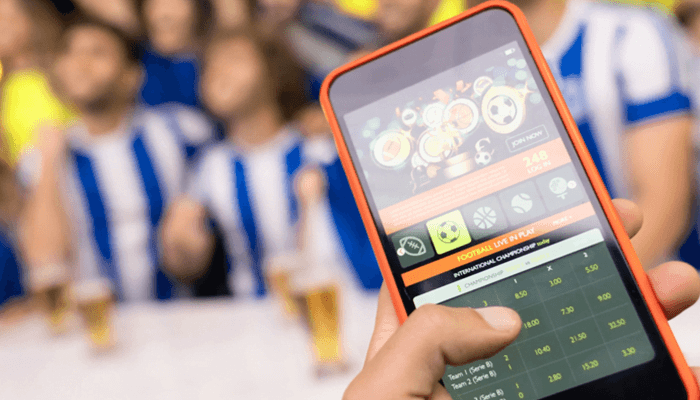 As per the reports by bankmycell, 3.5 billion people own smartphones. In the year 2015, it was found that one in three people reach for mobile phones instead of laptops or desktop to use the internet. And in the present scenario, more than 60% of people use smartphones to access the internet. The technological evolution of mobile phones and tablets has contributed significantly to the growth of sports betting and online gambling.

In recent years, more than 45% people use mobile phones to place wagers. In Europian countries, the revenue generated by mobile devices crossed 50% of the total online betting revenue for some of the leading sportsbooks. This is one of the major reasons why several companies are investing in sports betting mobile applications.

Best Sports betting Mobile Apps in 2021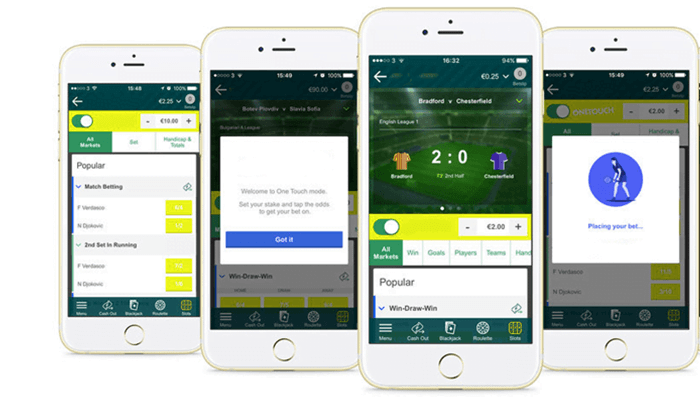 If you'll go to play store or app store, chances are, you'll be bombarded with several mobile sports betting apps, all claiming to provide your the best betting experience. Due to the launch of several mobile betting sites and mobile sports betting apps, it becomes confusing as well as a daunting task to pick the one that will serve your needs.

Hence we have curated the list of best sports betting mobile apps in the year 2021 so that you can download the apps and get the best betting experience. The best part? Several of these applications accept bets from major jurisdictions and will provide you with new customer offer to get you started.

One of the most prominent and most trusted mobile sportsbooks is bet365. The platform gives its users access to around 140,000 events that take place each year, provides a live streaming option for industry-leading sports such as tennis, soccer, basketball, Irish horse racing, and many more sports, renders live match updates and also provides partial and auto cashouts. In addition to these, the app enables bettors to manage accounts seamlessly by providing safe modes for carrying out transactions, provides access to top events, renders you easy to navigate interface, and also enables you to access games, poker, vegas products, and casinos. The app is available for download on Google Play Store as well as App Store.

When it comes to mobile online betting, William hill secures the second position. The application delivers its users advanced in-play scoreboards on diverse sports such as boxing, football, table tennis, and several more and even offers live odds to boost the betting experience. The application also comes with several features such as bet boost, race boost, cash-in, #YourOdds, partial cash-in, flash odds, in-play and many more. The app is also available on Google play store as well as the app store.

If you are looking to broaden your options and want to place bets on distinct sports and nonsports events, Betfair is the app for you. Betfair enables you to place bets on horse racing, tennis, greyhound racing, cricket, boxing, golf, rugby, as well as political elections and races. The app comes with features like racing notification, live streaming, racing bets in two taps, notifications, in-play betting, each way edge, same game multi, and best odds on the premier league. The app is available on the play store as well as the app store.

Betvictor comes with a bet builder product that allows you to build your own markets and add diverse selections to create your custom bets. The app comes with in-play bets with odds that get updated in real-time, cashouts on several sports such as football, horse racing, etc as well as live streaming. The app also gives you access to the casinos and comes with a plethora of sportsbook options. BetVictor is available on the play store as well as the app store.

PaddyPower's easy to use interface allows you to navigate easily which enables you to explore and find your favorite games without any hassle. The app gives you access to live casino lobbies, enables you to access casino games like roulette, blackjack, giant grizzly, blue wizard, spin a win, quantum roulette, age of god collection and many more from one place. The app comes with a quick registration and deposit process that allows you to get started in 5 minutes and also supports free play mode.

Perks of Mobile Sports Betting App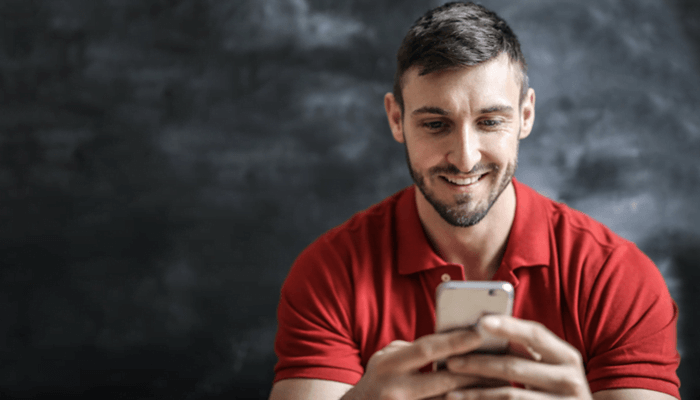 A mobile sports betting app comes with several perks. Below are some of the key benefits that are rendered by a mobile sportsbook.

Convenience
One of the primary reasons why people are using smartphones to place bets is because they are convenient. Mobile phones don't require multiple parts to function, they are lightweight, you can carry them with you anywhere and they allow you to access the world with your fingertips. This not only transforms the betting experience but also enables your users to place bets on the go.

User Experience
There is no doubt that every sports betting platform is designed to be responsive. Every online sports betting platform is tailored to be compatible with several devices. While responsive websites do the work, they fail to render the desired user experience as well as betting experience to the users. Hence several online sports betting platforms are moving to mobile online betting to render their users best-in-industry gaming experience.

Access to Diverse Games
The best thing about smartphones? They deliver outstanding gaming experience even on the small screens. This enables bettors to access diverse virtual games, slots, esports, professional sports, crabs, casinos and so much more which enables them to pick the sport of their choice that suits their betting style the most.

Entertainment on Fingertips
There are several bettors who place bets just for the sake of being entertained. When their smartphone delivers them extraordinary betting experience, it boosts engagement on your users and keeps bringing them back to the platform.

24/7 Access
Sports betting apps give you access to several and diverse betting markets, enable you to place bets any time from anywhere, fast internet connection ensures seamless betting, several bet types ensure enhanced betting experience and so much more. Smartphones enable your users to access your betting platform 24/7.

Access to Wifi
Several people rely on mobile data for accessing sports betting applications. But there is one more factor that is enabling users to place bets on the go. It's WIFI. Free wifi nowadays is not limited to Starbucks or McDonalds. Urban cities contain several spots where people can get access to free wifi, which enables them to place bets without exhausting their mobile data.

More Privacy
Several people hold the desire to explore the betting markets, but the concern about privacy keeps them from vising betting markets and exploring their options. Online gambling enables them to explore the betting markets, bet types, sports on which they can place wagers, etc while maintaining their privacy.

Practice as well as Free Play
Several betting applications enable their players to practice and sharpen their betting skills by equipping them with free as well as practice plays that do not involve any money. This enables players to try new games, explore bet types and betting markets, etc without making any sort of financial commitment.

Mobile Bonuses
There are several mobile sports betting apps that have been online for a long time. There are several sportsbooks that are moving to sports betting mobile applications. Since every sportsbook tries to stand out and cut through the clutter, almost every sports betting mobile app provides sign up bonuses for downloading and placing bets via the mobile sports betting apps. This not only enables them to gain a significant amount of users for the smaller screens but also renders ease of access and top-notch user experience to the users.

Looking for a Comprehensive Mobile Sports Betting App Development?

Then GammaStack can enable you to get sports betting mobile app that comes equipped with a plethora of features, tools, and functionalities, all incorporated to boost your revenue, skyrocket your userbase and enhance the engagement of your users by rendering them best-in-class sports betting experience.

We equip you with the best-in-class native android app, native iOS app, as well as a cross-platform hybrid app, all designed to render splendid gaming experience to your users and boost their engagement.

Our applications come equipped with a plethora of features and functionalities which include tap and bet feature, admin dashboards, social sharing modules, live sports, notifications, betting tips, cryptocurrency integration, live feeds, anti-fraud feature, scheduling tools, a wide range of sports selection, betting partners, in-app purchases and several more, all incorporated to entice your users.

For bookies, our mobile sports betting app comes equipped with all the tools that enable them to facilitate business seamlessly. The app comes with a bookmaker account, easy user management, hassle-free schedule management, 24/7 customer support, live updates, notifications, etc.

The admin panel in our sports betting mobile app comes with bookmaker management, customer support, comprehensive dashboards, secure payment modes, game management, account management, live updates, and several more.

In addition to this, our mobile sports betting app supports several betting markets and several bet types such as totals, singles, handicaps, each way, treble, double, head to head, parlay betting, and several more to boost the engagement of your user.

Looking for the most comprehensive mobile online betting application? Contact GammaStack today!

Sources:
https://www.gamblingsites.com/blog/mobile-gambling-steadily-rising-67154/
https://www.axios.com/mobile-sports-betting-growth-829c6a8a-63fd-446f-ba0f-a3bc8788c855.html
https://www.televisory.com/blogs/-/blogs/online-gambling-industry-are-smartphones-changing-the-dynamics-