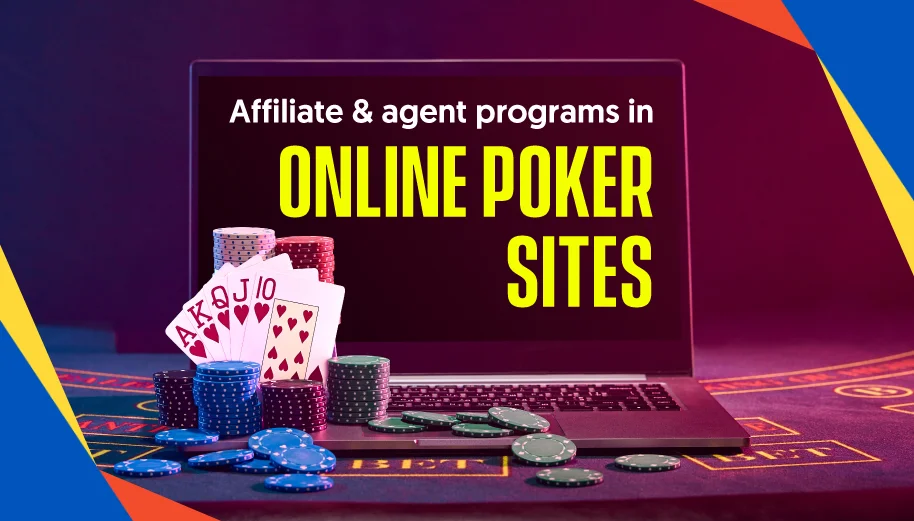 There are a plethora of ways through which traffic is driven to an online poker platform such as:-
Among all these methods, affiliates or agents systems are one of the most popular and effective ways. Traffic is gathered and driven to the poker rooms by the affiliates through these same channels such as social networks, SEO and even through personal connections. An international reach can be acquired by the poker affiliate programs and they can become a powerful and engaging promotional strategy. Through an affiliate program, an operator not only shares the revenue with the affiliates but also shares the responsibility of attracting new players to the platform. Affiliate traffic holds the key value in an online poker sphere. Affiliates can be categorised as:-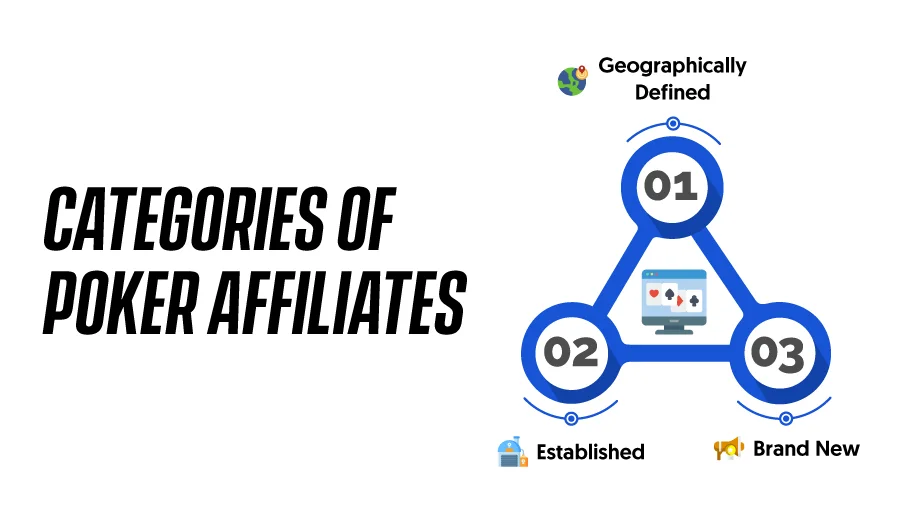 Geographically defined
Those affiliates who aim for players belonging to a particular geographical area come under this category.

Brand new
Those affiliates who are new to the industry and have little or no personal contacts and aim at targeting any kind of traffic to the online poker platform come under this category.

Established
Those affiliates who have strong followers, personal contacts and are well established in the industry come under this category.
What is a poker affiliate?
Poker affiliate refers to a person advertising the offers related to poker. The niche of poker is profitable but as compared to other iGaming verticals like sports betting, casino, etc, it is quite tough to grow and progress in this vertical. Revenues can be earned by the poker affiliates through advertising and promotions of new poker offers through different channels. It is really challenging for affiliates to engage new customers for the online poker platforms as the industry is highly competitive.
Pros and cons of poker affiliate marketing
Here are some pros and cons of the poker affiliate marketing:-
EXPLORE MORE BLOGS FROM VARIOUS CATEGORIES
Need online poker software with the support of agent and affiliate systems?
How to choose a poker affiliate network?
Here are some of the key aspects which you need to keep in mind while choosing a poker affiliate network:-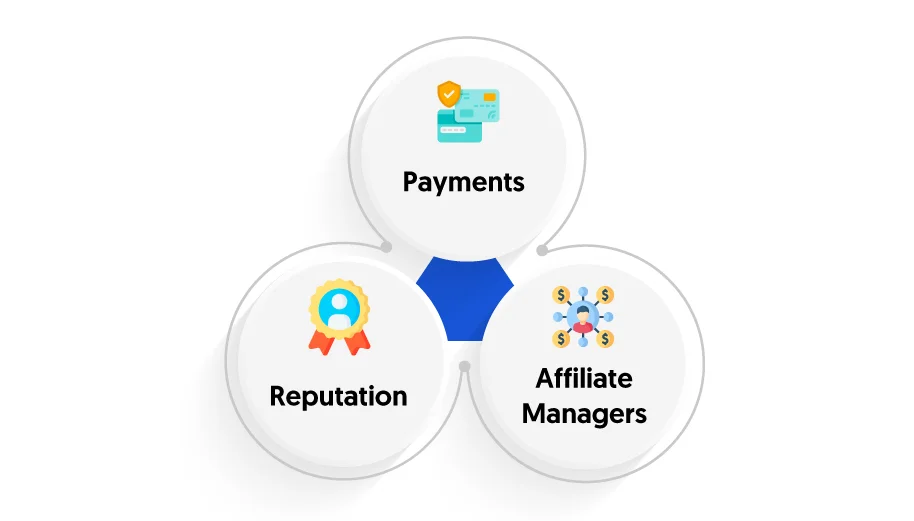 Payments
Payments hold utmost importance in poker affiliate networks and they should be flawless and prompt. You should check the payment terms and methods to know when affiliates are paid and how they are paid, through which payment methods.

Affiliate managers
Experienced poker affiliate managers are always responsive and always help in fixing problems and answering mails in a prompt manner. They play a major role in maintaining long term relationships.
Reputation
Being an agent or an affiliate, you must ensure that the poker affiliate network which you are choosing possesses a good reputation in the industry. You should not sign up to any new poker affiliate network and should look for established and reputed poker affiliate networks.
Who is an agent and what is their role in online poker sites?
GammaStack : Providing advanced poker platforms supporting agent & affiliate systems
If you are looking for an online poker software provider who can build an advanced online poker platform which facilitates poker affiliates and agents system, then you can count on GammaStack and get poker software as per your requirements. Our online poker platform supports all the crucial and custom features such as:-
Frequently asked questions
Does your online poker software support affiliate systems?
Yes, our online poker software supports affiliate systems.
Does your online poker software support an agent system?
Yes, our online poker software supports an agent system.
Is the affiliate and agent system in your online poker software customisable?
Yes, the affiliate and agent system in our online poker software is customisable.
What are the different categories of online poker affiliates?
Geographically defined, brand new and established are the different categories of online poker affiliates.
Is your online poker platform mobile responsive?
Yes, our online poker platform is mobile responsive.
Our team has recently been informed about certain entities or persons who are doing online frauds by falsely positioning themselves as representatives of our organisation. These individuals have used different social messaging channels such as Skype for doing frauds & acquiring online payments via crypto from a few individuals. Read More..