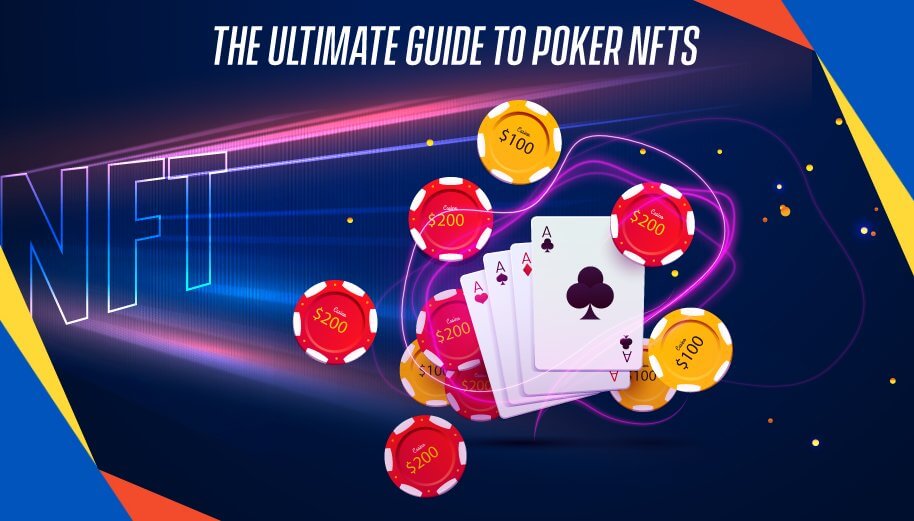 NFTs or non-fungible tokens are the latest digital craze which are taking the world by storm. If we talk specifically about the poker community, they have been one of the most popular buzzes. NFTs are digital collectibles and are the latest industry trend which seems to have strong potential to revolutionise the industry. The trading volume of the NFTs in January 2022 rose to $6.86 billion which is more than twice times if compared to the trading volume in the month of December 2021. Different poker companies as well as players are getting inclined towards NFTs.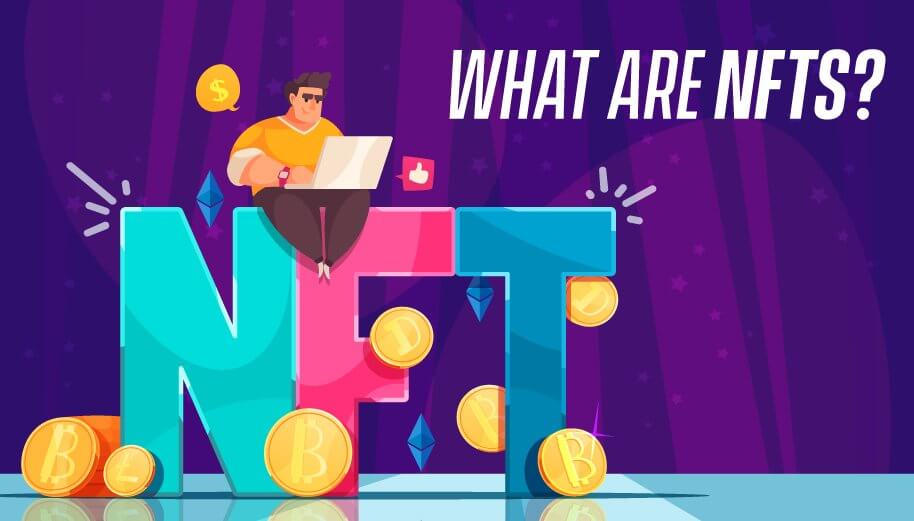 NFT or non-fungible tokens are digital object's digital identifiers and are recorded in a blockchain thus they cannot be substituted or copied. Hence, each NFT object is unique. An NFT picture can be reproduced but it is easily defined and will not be the same object. The token proves the originality. NFT, in gaming, is closely related to the model of play to earn.
You can have a look at the history of NFTs to understand how they work. In 2017, CryptoPunks, a collectible digital characters' series was developed by American studio Larva Labs. For collecting, there were around 10,000 CryptoPunks which were different and unique but the question is how should people be stopped from copying them for selling? For preventing this, blockchain was used by Larva Labs for providing NFT to collectors. These tokens which are cryptographically unique offer proof to the holders that they have a true copy of their particular Crypto Punk. Unlike other fungible tokens including Bitcoin, on the basis of like for like, NFTs cannot get exchanged. Every NFT possesses a unique value which is scarcity-based.
Read More Blogs from Diverse Categories
Increasing popularity of NFT gaming
As per the NFT Gaming Adoption report of Finder, the adoption of NFT gaming has been already done well in Hong Kong, the UAE, Singapore, The Philippines, India, Nigeria and the adoption is relatively of high level in Colombia, Brazil, Argentina and Peru. The data of the report allows to make optimistic predictions for those markets also which show the adoption at a very low level. For instance, just 9.4% of US respondents played NFT games and the percentage of them which are going to play is just 7.1%. 
Importance of NFTs in online poker industry
Require feature-rich poker NFT software development solution?
How to make money with poker NFTs?
NFT Collection
A collection related to your project can be released by you and being unique, NFTs are collectibles. Thus, their prices can be relatively high. For instance, an NFT collection was released by the World Poker Tour of the best tournament moments. Even a marketplace can be created within your project but just keep in mind players do not find NFT interesting if they are just some piece of content which does not have any effect on the gameplay. So, for gaining maximum success, you need to give your best in doing marketing of creativity.
NFT Avatars
The most obvious as well as simple way of using technology for allowing your players to upload NFT which will act as their user avatars. Having limited runs, an avatar is unique for NFTs. Players feel very special as well as attractive to show everyone their unique avatars thus enhancing user retention and experience. Different throwable objects and emojis can also be NFTs. But NFTs are most commonly images. But the use of technology can be done in various kinds of digital objects. For instance, in the ICE poker metaverse, special NFT items are bought by the players which their avatars can wear and it eventually gives players the access for some special events.
Special events
The encouragement of buying NFTs can also be done by organising different special tournaments or some other events which are only for exact NFT owners. You may allow other players to watch such kind of tournaments for giving them motivation to buy NFTs. Ethernity, the NFT platform, released playing cards images' collection last year and also made an announcement of the challenge of collection of a royal flush. So, 5 NFTs should be bought by a person for getting it. Each person getting the royal flush got an opportunity of playing poker with the popular Phil Ivey in the same table.
Additional income
NFTs can prove to be more valuable if players' income can be increased directly through them. Here are some ways of providing it:-
In the first way, NFT ownership is like ownership of a poker room's share and some percentage is received by the players from the table's income. In the second case, more rakeback is received by the players who own the exact kind of NFT than others.
GammaStack : Offering feature-rich poker NFT software development
How to use poker NFTs to improve your game? How to play poker with NFTs? Various ways of using NFT are still being explored by the industry to enhance their business effectiveness but there are not any best practices yet established. But, the iGaming industry and online poker industry seems to see a big potential in NFTs in the upcoming years. If you also desire to get a poker NFT software for your iGaming or online poker business, then you can connect with the team of GammaStack and get feature-rich NFT poker software development solutions and services.
Frequently asked questions
What are NFTs?
Non-fungible tokens or NFTs are digital identifiers which are unique and get recorded on blockchain.
How to choose the right poker NFT software provider?
For choosing the right poker NFT software provider, you must ensure that the provider is experienced, possesses industry expertise and has a strong portfolio of previous works.
Do you offer NFT poker software?
Yes, we can offer NFT poker software.
Which are the different ways to make money with poker NFTs?
NFT collection, NFT avatars, special events, etc are some of the ways to make money with poker NFTs.
Can you offer custom NFT poker software development?
Yes, we can offer custom NFT poker software development.
Our team has recently been informed about certain entities or persons who are doing online frauds by falsely positioning themselves as representatives of our organisation. These individuals have used different social messaging channels such as Skype for doing frauds & acquiring online payments via crypto from a few individuals. Read More..