WorldMatch specializes in creating online casino games. WorldMatch has been around since the year 2000 and has partnered with some of the renowned international online casinos. WorldMatch headquarters are located in the city of Padova, in the North of Italy. In the span of 20 years, they have created more than 200 top-notch casino games. They develop games in multiple languages, having multiple payment gateways. They have become global suppliers of the casino games, as for many years they have been providing operators with essential business tools, to help them in growing their business. They have been approved and granted jurisdiction by notable authorities in their client's countries. Their marketing strategy and strong business tools have turned them into global leaders.
WorldMatch has a really strong portfolio of online casino games. WorldMatch online casino games are known for their high-resolution quality. WorldMatch has now developed more than 200 games, 30 table games, and 160 slot machines with at least 70 game engines. Their range of games are all compatible with Mobile phones and desktops.  Their slot games are very volatile, which means players can win big in a short period of time. Most of their games offer bonuses, free spins, discounts, and jackpots to players which is what appeals to them. WorldMatch has a portfolio of games including Slot Machines, Roulettes, Table Games, and Video Poker.
Banana King, a slot machine offers 5 reels, 3 rows, and 25 bet ways. Banana King consists of a wild symbol, and provides players with multiple free spins, once they discover Free spin symbols. Bonus symbols in the game unlock the bonus feature.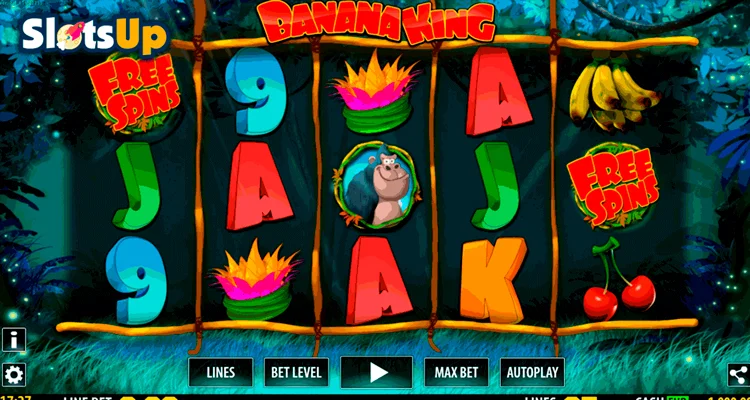 WorldMatch's  Blackjack Pro is perfect for those who love to play with strategies and their mind works fast. The game has an RTP of 99.44%. 
French Roulette Privee has a RTP of 97.3% which offers more than average volatility The game can be completely played on mobile phones and desktop.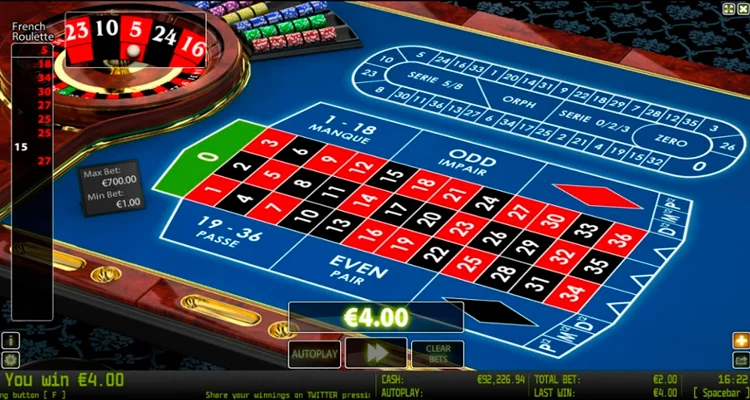 Fruits Evolution is a classic, fun slot having beautiful shiny graphics. The games offer free spins and bonus features. Fruits Evolution has a RTP of 98.1%. 
Integrating WorldMatch Games through GammaStack
WorldMatch has an experience of 20 years in creating world-class slots. WorldMatch online casino software solutions provide a wide range of features to operators so that they can increase their market value. GammaStack offers casino operators and gaming companies a whole package of most popular games that they can include in their software. Team at GammaStack will assist you in setting up the software. WorldMatch Slots will give a tough competition against other gaming solutions. Therefore, we will help you in integrating their games and features into your casinos. 
Unique Features of WorldMatch Casino Software
WorldMatch Jackpots are known for their big winnings. Almost every WorldMatch game contains jackpots that can be unlocked by exploring wild symbols and bonus features. Players can enjoy big wins by playing slots, table games, roulette, and video poker. WorldMatch's jackpots help in increasing player interest and engagement, which in turn will help you in growing your business. 
WorldMatch API Integration
With GammaStack's unified API, you can get access to WorldMatch's wide range of slots. They have developed more than 200 games, 30 table games, and 160 slot machines. Their high-quality graphics are very appealing and will definitely attract players. GammAtsak will provide you many features and benefits that WorldMatch has to offer. Cross-platform availability of the games, multicurrency and multilingual features will make your gaming software more popular among the casino enthusiasts. Team at GammaStack will help you in integrating the API into your software and will offer their assistance before and after the integration process as well.
WorldMatch software will give the casino operators a competitive edge over the iGaming market. Clients can customize their games according to their business needs. WorldMatch's gaming suite is said to be the most vast and engaging of all the gaming suites that other companies have to offer. The software can be deployed on mobile phones as well as desktops. Almost every game they develop, offers exciting jackpots and bonuses. Their games are appreciated by many players (Beginners as well as Experienced). Their games are deployed in many online casinos, of which experienced players might be very well acquainted with.
Below are some FAQs that will help you in deciding which gaming provider to work with for a gaming software.
1. What is WorldMatch?
WorldMatch specializes in creating online casino games. WorldMatch has been around since the year 2000, located in the city of Padova, in the North of Italy.
2. Is WorldMatch licensed and certified?
WorldMatch has been a strong player in the iGaming industry for 20 years now. They have fair policies that they swear by. They have been licensed and certified by the Gaming Associates, Quinel, NMI Metrology, and Bmm Testlabs.
3. What games does WorldMatch offer?
WorldMatch has a wide range of offerings that include video poker, slots, tables games and Roulettes. The games are known for their rich and beautiful graphics with amazing audio quality.
4. What are some of the WorldMatch's popular games?
WorldMatch's games are very popular and can be found in the international casinos situated around the world. Games like Book of Pharaon, Fruits Evolution, Re-Wild, Uga Age, Banana King, BlackJack, and many more.
5. Why integrate WorldMatch with GammaStack?
GammaStack's unified API offers everything that will make your brand earn a good reputation in the casino industry. We have the most popular live casino games, slots, and table games that WorldMatch has to offer. We will help you with the seamless API integration process.
Our team has recently been informed about certain entities or persons who are doing online frauds by falsely positioning themselves as representatives of our organisation. These individuals have used different social messaging channels such as Skype for doing frauds & acquiring online payments via crypto from a few individuals. Read More..