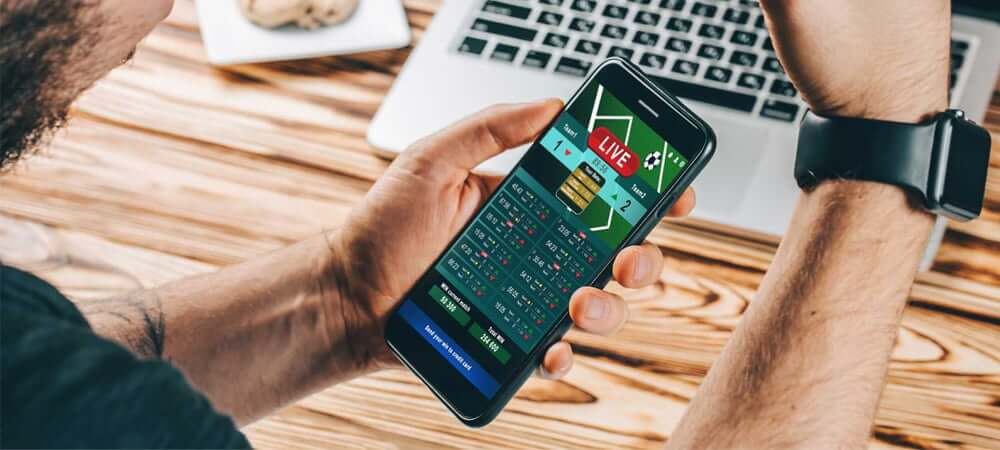 Several new entrepreneurs while getting their sports betting platform developed try to incorporate as many features as possible. While several shoot for top-notch features and functionalities, several go for the clutter-free and user-friendly platforms to deliver one of a kind betting experience to their users. 
In today's competitive market, it's crucial to deliver the best and every new sportsbook strives to be the finest. Every new sports betting platform provides its users with lucrative welcome bonuses, several tools that render ease of access, engaging as well as clutter-free user interfaces and many more features. 
But what about the bet types? 
Supporting diverse bet types is equally crucial as equipping your users with robust features and tools. Hence, we have created a comprehensive list of must-have types of sports bets on your sports betting platform that will provide you with complete clarity and will help you understand the sports betting better. 
But before we jump right into it, let's take a quick look at the basics. 
What Is Online Sports Betting?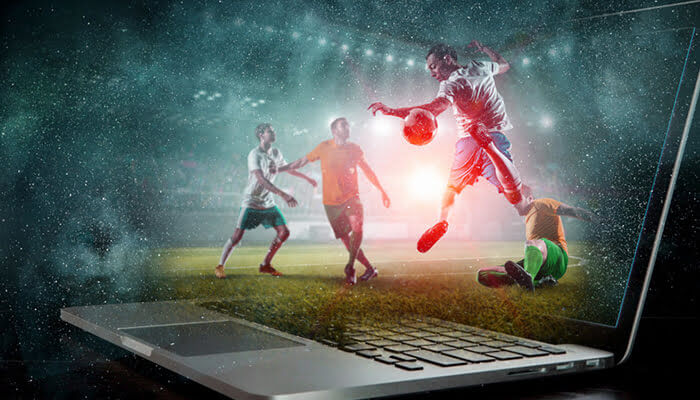 Sports betting allows bettors or punters to place wagers on the outcomes of an event. Why do bettors place bets? To win extra money. A bet can have multiple possible outcomes and bettors place wagers by analyzing the odds provided by the bookmaker. 
Sports betting involves several popular sports. Punters can place wagers on several sports such as football, basketball, tennis, golf,  cricket, hockey, wrestling, rugby, and several more. And for placing the bets, bettors make use of online sports betting websites. 
Online sports betting websites provide punters a platform to place bets. Bettors create an account on the sports betting website and make a deposit to get started. Several punters bet for fun and entertainment while for professional bettors, sports betting is a serious source of income.     
Importance Of Having Different Types of Bets On Your Sports Betting Platform
Sports bets are the heart and soul of the sports betting platforms. Most successful platforms provide their users with different types of bets. The more, the merrier. But why should a platform give so much thought about the types of sports bets? Well, there are plenty of reasons. 
When online sports betting platforms offer several sports bets on their platform, it enables them to attract new users to their platforms as it gives bettors plenty of choices to pick the bets they prefer. 
When bettors on the platform have plenty of options, it keeps them engaged as it enables them to place bets in their preferred betting styles and formats. 
Exploration for Noob Bettors
Multiple type of bets allows noob bettors to explore diverse sports betting types. In addition to this, these also enable them to get comfortable with new bet types and help them enhance their betting skills. 
Enhanced Player Participation
Bets boost participation. When you provide multiple bet types your users prefer, it enables them to participate, which in turn helps you boost your revenue. 
Increased Customer Retention
When you provide types of sports bets to the bettors desired by them, it keeps them coming back to your online sports betting platform, which enables you to boost customer retention.
Keeps you Ahead of the competition
In today's cut-throat competition, several sports bettings platforms provide hundreds of bets to the punters on their platform to keep them engaged. When you provide the types of bets that are loved and preferred by the punters, it enables you to cut through the clutter and helps you stay ahead of the competition. 
Now that we know why it's crucial to have different types of bets on the platform, let's take a look at the list of must-have types of sports bets that must be present in a sports betting platform.
Types of Sports Bets a Sports Betting Platform Must Have
Sports betting platforms provide hundreds of bets to their users to ensure they stay engaged and keep coming back to the platform. But there are few bets that are most loved by the bettors around the globe and these make it to the list of must-have sports bets on your sports betting platform. Some of these render simplicity while some of these add excitement and thrill to the betting experience. Let's check them all out. 
The straight bet is one of the most common bets among the bettors, which makes it one of the must-haves on your platform. It is also one of the most preferred bets when it comes to popular sports such as basketball or football. This bet involves a betting line, which is also known as the point spread. This enables players to either bet on the underdog and earn some points or give up points by betting on the favorite. To cash-in, the favorite needs to win by more than the point spread. In the case of the underdog, he has to lose by less than the set point spread to win the bet. When draws happen in such bets,  these are known as push, which means, no one loses or wins money in the end.
Parlay bets are also known as combo bets, multi, or accumulator. These are the single bets that tie up two or more bets together. These can be 2 bets tied together or can be 10. The reason why bettors go for these bets is that these offer higher payouts, but these also involve larger risks. To win the parlay bet, punters are required to win every single bet. If any single one of these is lost, punters lose the bet. In case of a draw or a "push", the bet gets removed from the parlay. 
Over/Under bets are also known as Total wagers. And as the name suggests, the bets depend on the total score of any match. Total here stands for the sum of scores of both the teams. Odds providers come up with a figure and bettors place wagers on whether the sum of the scores would be over that provided number or under it. The winnings in this bet majorly depend on the odds provided. 
Full cover bets go by different names. And the names depend on the selection. The selection of three is called Trixie, selection of four is Yankee, selection of five is Canadian, selection of six is Heinz, selection of seven is Super Heinz, and selection of eigh is known as Goliath. The biggest reason why bettors love full cover bets is it comes with an advantage. The advantage of splitting the bet in multiple selections. When the bet is placed in this format, players earn the payout even when they don't win all selections. This enables bettors to make a profit without taking much risk and hence, this makes full cover bets one of the most preferred bets by amateur bettors. 
Future bets involve placing wagers on outcomes based on events that will occur in the future. This involves placing bets on WorldCup, college football championships, MLB world series before they even commence. Bets are placed on the entire season and these also involve plenty of games the outcome of which influences wins or losses. These bets are best for boosting the engagement of players on your sports betting platform as they go on for weeks and sometimes even for months.   
Handicap bets are also known as the spread, line betting, or points betting. These bets allow bookmakers to even the field by giving disadvantages or advantages to certain competitors. This enables them to transform a sports event consisting of varying odds into an even money match.
Money line bets are the simplest form of bets and in these bets,  a punter just picks the team he/she expects to win. That's it. These bets are represented in negative as well as positive values. The negative values represent the favorite team and also tell the punters how much money they need to wager to win $100. Positive values stand for underdogs. Higher positive values show that the teams are expected to lose according to the predictions of oddsmakers.
Head to head bets are also known as two-way bets and belong to the traditional group of the bets. These bets enable bettors to bet on wins, lose as well as draws. Draws are the third type of outcome in these bets and bettors can place wagers on these outcomes as well. The simplicity of head to head bets make them favorable among amateur as well as professional bettors. 
Teaser bets are similar to parlay bets. Both types of bets involve the selection of multiple events. In order to cash-in, bettors need to make all the right choices. The teaser bets are common in football and basketballs. 
Pleaser bets allow bettors to move the line in the favor of a sportsbook. And this is done in the exchange for better odds. This gives sportsbooks a better line and also provides the opportunity to the bettors to receive higher payouts. The more points bettors give away, better the odds they receive. 
Looking For A Comprehensive Solution That Supports All The Must-have Bets? 
GammaStack can help. GammaStack is one of the well known as well as well established organizations that specializes in iGaming. Equipped with 8+ years of experience in the iGaming industry and a team of highly skilled and seasoned professionals, we deliver best-in-industry solutions that drive success to your business. 
Our key offerings include sports betting website development and sports betting app development that supports all the must-have bet types to ensure maximum engagement of the bettors. Our solutions deliver a best-in-class betting experience to your users and enable you to maximize customer retention. Over the years, we have armed several businesses with comprehensive sports betting solutions and have enabled them to achieve their business goals and reach new heights.
Want to join the hub of most successful sports betting businesses? Contact us today!
Sources:
https://www.gamblingsites.com/sports-betting/introduction/bets-wagers/
https://www.worldcasinodirectory.com/articles/different-types-of-sports-bets
Our team has recently been informed about certain entities or persons who are doing online frauds by falsely positioning themselves as representatives of our organisation. These individuals have used different social messaging channels such as Skype for doing frauds & acquiring online payments via crypto from a few individuals. Read More..