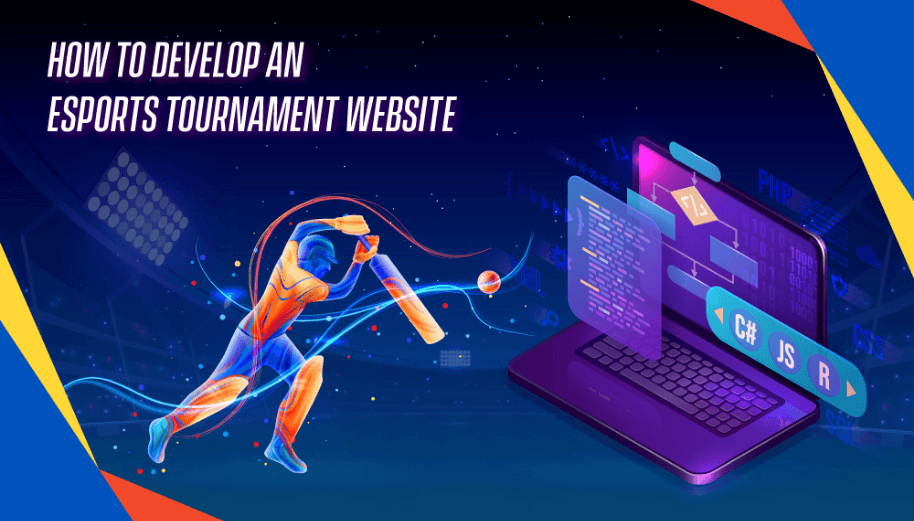 Have you ever imagined where exactly the market of esports will reach 20 years from now? No, right? Because the pace at which the industry is revolutionising is much beyond our thinking. Every other day, new technology is leveraging the
esports industry
, which is a significant sign that there's a lot more growth in this industry.Where pandemic has slowed down the mechanism of many huge industries, esports came out to be revolutionary. The industry continues to see impressive growth in terms of revenue as well as in the regular audience. Microsoft delineated a 130 per cent increase in multiplayer engagement across March & April while Nintendo reported a 24 per cent increase in the sales of its Switch console than the previous year.The esports industry is as enticing from the inside as it seems from the outside. Based on the huge number of matches played on a daily basis globally, League of Legends alone had reported 100 million active monthly players worldwide in 2016. This eventually marked the beginning of a new era of esports in the same year.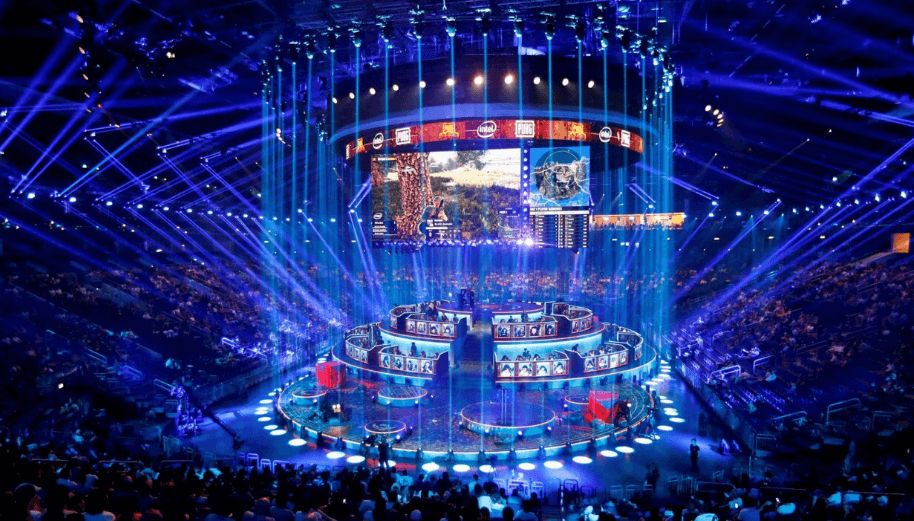 So to begin with let's see What are Esports
Esports or electronic sports are video games played between teams or by individual players and the audience watches it live. Online as well as offline competitions are organized for engaging a large audience. These sports are played professionally where the winners earn a massive amount of money like any traditional sports. Esports also gave recognition to the players who played exceptionally well and gained great recognition. Some of the games that have shaken the entire esports industry include League of Legends, Counterstrike, DOTA2, Call of Duty, Hearthstone, StarCraft, among many others.With over 600 tournaments registered under DOTA2, it has become a large entity in the world of esports. They have awarded prize money of as much as $60 million USD to the players since the tournament began. Not only the million-dollar prizes and fame, but esports also has approximately 800+ million viewing hours on streaming platforms such as Twitch or Youtube. In 2019, it was estimated that the total audience of esports would grow to 454 million viewers and that revenues would increase to over US$1 billion. Currently, esports is mostly consumed and enjoyed by 85% per cent of the males around the world. And according to a recent study, females are likewise showing their interests in competitive gaming and esports.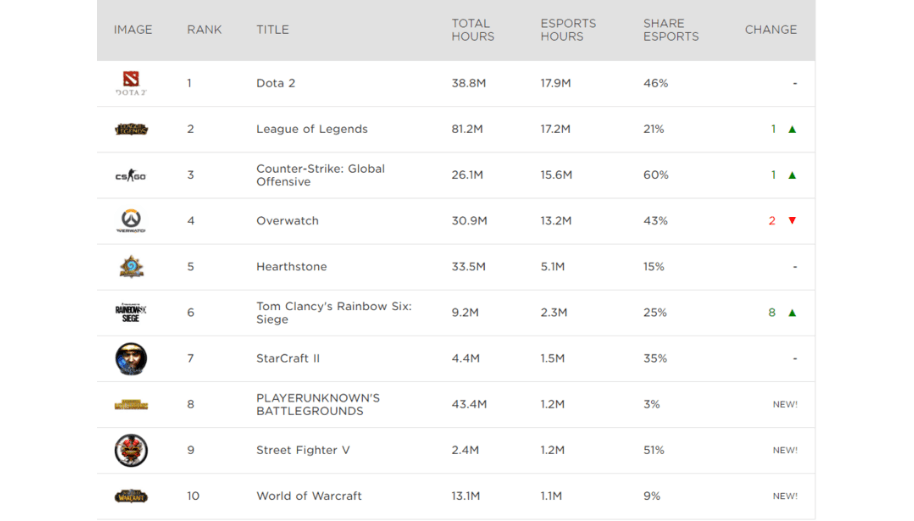 Is it similar to Traditional Sports?
In a way, yes! Esports is more or less similar to the traditional sports just that they are played online. Esports has its own professionals, commentators and celebrities and much more.Prize money is also comparable to sports The National Basketball Association prize pool is $13 million, the Golf Masters is $11 million and the Confederations Cup is $20 million. Esports exceeds each of them with a total prize pool of $24.7 million which give signs of profit margins in the coming years.It is interesting to note that FIFA has its own eWorldCup where 32 teams from all over the world compete for the title of FIFA eWorld Cup Champion.
Let's have a glance at the stats of the Esports Industry
Based on the figures of Newzoo's annual report, the esports industry generated $201M revenue in 2019. According to Newzoo, sponsorship is the biggest esports revenue stream ($359 million in 2019), followed by advertising ($174 million), media rights ($161 million), game publishing fees ($116 million), as well as merchandise and tickets ($96 million). Peter Warman, esports analyst at Newzoo says, "It has the potential to become one of the top five sports in the world"
When we count on the age range these esports fans are most likely to fall in are majorly in the age group of 18-32. And digging deeper to find the craze in esports, most of them are not esports freaks rather they are technology consultants, analysts and other techies.
Esports is rising and catching attention at a global level. The IOC (International Olympic Committee) along with the Global Association of International Sports Federations is making equal efforts in organizing different esports Forums.
The US government has recognised full-time League of Legends players as professional athletes.
Associations are rising as the developing ecosystem perceives a requirement for service structures. For instance, World Esports Association (WESA) is an open and comprehensive association that means to professionalize esports in regions, for example, player depiction, organized rules, pay shares for gatherings similarly as setting up obvious schedules for fans, players, facilitators and broadcasters.
I haven't forgotten the objective of this article, how to develop an esports website. Yes, we are coming onto that soon. But before that, let us know the esports genre you would include in your esports website. Isn't it an amazing idea?
And hold on, here are the Esports Titles Worldwide
Well, I might sound a bit deviating from the topic but I believe learning a bit extra is no harm. Some of the widely played esports games are following:

Published in 2009, these games were developed by Riot Games. This multiplayer online battlefield game has been included in competitions like the LoL competition and Electronic Sports league season. It is allowed to play free of cost and it has prize pools of more than 6 million US dollars.

It is a first-person shooter game that is being played worldwide. Having played in multiple modes, it has various characters and colourful levels. This game is being organized annually for international players in the Overwatch World Cup by Blizzard Entertainment.

This game was launched in 2012. And since then it has gained a lot of popularity among the people of the United Kingdom. This game has been doing well and has entered a 1 million dollars prize pool competition named the Eleague major.

As compared to western countries, this game is more popular in Korea. Launched in 2010, It is a real-time strategy game. The game has been hosted in several leagues like the GOMTV Global Starcraft 2 League, North American Star League, and many more.

This game lies under the multiplayer online battle arena (MOBA) esports genre. The game is featured in tournaments such as World Cyber Games and DreamHack and was launched at The International in 2011.

This is a first-person shooter type of esports game that was initially played on Xbox. Call of Duty is a series of games. Call of duty is featured in the Call of Duty League held annually in the United Kingdom, North America, Latin America, and Australia.
And of course, how can we miss the Esports Code of Conduct
Well, I might sound a bit deviating from the topic but I believe learning a bit extra is no harm. Some of the widely played esports games are following:

For players
Esports Competitors should never be offensive to team-mates, opponents, etc in their actions.
Esports players should never call other people or player or even the opponents with their nicknames or names that might hurt other person's gender, religion, origin, physical ability, sexual orientation, etc.
Esports players should never cheat
Esports players should never use language or actions that refer to sexual violence or any other form of violence.

For Organizers
Organizers should work proactively to create a welcoming environment where everyone feels safe, regardless of gender, religion, etc.
Ensure that the players are not using nicknames during the match that might sound offensive.
Have a zero-tolerance policy for players who breach the code of conduct.
Have a zero-tolerance policy for participants acting in a threatening or violent manner.
The Esports website made it possible for esports enthusiasts to play esports smoothly and hassle-free. They provide a wide range of league and tournaments for the players that have built-in features to give players an ultimate iGaming experience.
Here is the list of a few esports websites that give players a wonderful platform to play with an amazing user experience.

Toornament
It is a commonly used website for both organizers and players. For esports players, it offers a wide range of tournaments and leagues they can choose from. The event organizers can organize their tournaments and send invitations to the players for their event.

ESL
ESL, formerly known as Electronic Sports League, is a worldwide producer of video games and an organizer for various esports leagues and tournaments. It is known to have the world's largest and oldest esports company in operation till date.

Smash.gg
It offers a variety of esports games and tournaments. Esports enthusiasts get full coverage of esports matches and tournaments. They get regular updates, tracking, statistics and schedules of events.

Battlefy
It is another exciting website for esports lovers. Like other popular websites, players can find multiple esports tournament formats and can organize their tournament too.
I know you have waited so long to reach here. And without any further ado, here are the types of Esports Solutions you need to develop for your esports tournaments.
Type of Esports Solutions/Websites
These websites are designed and developed for the users and organizers. Players can choose from a range of esports and the organizers can plan and organize the event (both online and offline). These websites allow the organizers to manage, track, record, invite and cancel the events as and when required.
A white label esports software is a customizable software where an organizer can add league, tournaments, tournament structures according to their comfort. This gives them full-fledged authority to the matches and tournaments.
EXPLORE MORE BLOGS FROM VARIOUS CATEGORIES
Development of an Esports Tournament Website
In this section, we are finally going to learn about how to develop and make an esports website.

Esports website development through custom coding is not as easy as it seems to be. You might find it exciting to know that just by a simple few steps you can launch your very own esports tournament website.

Esports Website Builder
You can not agree on enough that technology has disrupted many markets and esports can not be left behind. There are automated web platforms that allow you to create your esports site with numerous features. Such websites include esportsify, esportswebs, motocms, etc.

These websites allow you to build a strong and robust esports tournament website wherein you can provide your users with an extensive range of leagues and matches. They even offer web hosting and you can also choose multiple templates.

Not only the events, but these websites also provide a gorgeous esports website design that entices players across the globe to gain more and more audience on your esports website.

WordPress
WordPress is the most common Content Management System (CMS) without the need of any professional or skilled developers. With WordPress you can create your own esports website with different amazing themes and useful plugins. The theme helps you enhance the look and feel of your esports website, thus giving you full control over the look and feel of your esports website. In this approach, you need to buy a website domain and web hosting. With WordPress installed on your laptop, you can surely build up an optimized yet effective esports website for your users.

Custom Development of Website
Custom development of a website requires professionals where you can ask them to build up a website with your requirements and necessary tools and plugins. That may include a number of features to excite or attract your users. From integration of various APIs like social media sharing, leader scoreboards to display the current scores, and much more. Building f a custom esports website requires almost every minute detail to be taken care of. In this approach, you need to buy a website domain and web hosting. With WordPress installed on your laptop, you can surely build up an optimized yet effective esports website for your users.
Here are few things that are kept in mind before the development of the esports website:
– Your target audience and the country
– The games for which esports tournament website is developed for
– Product (Custom Development or White Label)
In the case of custom development, After deciding these factors, the following are the steps required to build an esports website from scratch.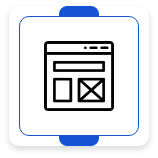 Wire-Framing
In web development wireframing is one of the main steps that can't be neglected. Wireframing decides the entire structure of the website before the design and content is added to it.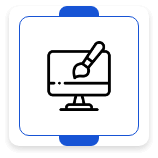 Design
Web design surrounds all the skills and products needed in the production and maintenance of an esports website. The designer who designs the esports website makes sure that it has a user-friendly interface and looks attractive to your customers.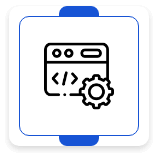 Development
This is the part where the heart of your website lies. Development of a website is necessarily done through coding to make it more customized and responsive on every platform the user wants to play it.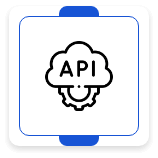 APIs
An application programming interface is the set of certain protocols and tools that ascertains how a website should interact with the user environment.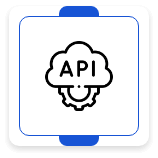 QA (Quality Assurance)
Quality Assurance of a website is the proof of how a website works, both in terms of design and development. When quality assurance is tested, it is to detect design faults and development bugs in any website.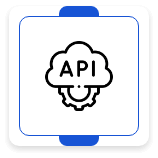 DevOps
As the name suggests, DevOps is the development and operations part of a website. It is the intersection of software development and information technology operations that reduces the entire process of the website.
I believe overall, it is the user interface that matters the most and that should be different from your competitors.
Planning for a
Custom Esports Development?
Types of Esports Software
Well, now that you have decided how are you going to develop your own esports tournament website, here are some types of esports software you need to know:
Esports Collaboration Software
esports Collaboration Software entitles you with all the social media sharing and allows you to create a community of esports on various social platforms.
Convenient to use and easy to create and manage various tournaments in it.
Mobile Esports Platform
To get better results in terms of revenue, there are Mobile esports Platforms to attract a large audience.
A large number of teams gather in the esports tournament, thus to manage them, an esports Team Management Software is developed.
Custom esports Software Development
Along with the exclusive features, integration of on-demand features on your esports software.
Esports production tools are integrated into our esports software
Match Coverage
Community Interaction
Live Streaming
Gameplay Capture
White Label Esports Software
White label esports software comes with a package of all the features needed for your esports Software.
We, as the leading esports tournament software development company, provide both white label and custom esports tournament websites and applications to well-established startups and organizations to help with futuristic esports software solutions.
If you still have any questions, we have got you a free consultation for all the questions regarding esports software development. Let us know in the comments or direct mail to
[email protected]
How many esports tournament websites have you created so far?
We have delivered many esports projects to clients across the globe. Be it CS: GO, PUBG Mobile or Clash of Clans, we have worked on this esports.
How many days do you take to launch an esports website?
Well, it completely depends on the geography and type of software you want to launch. Unlike betting, esports doesn't have many restrictions but still, you will have to follow the guidelines.
What is the most popular esports right now?
DOTA 2 followed by Counter-Strike, Fortnite, League of Legends, and many others.
Which is a convenient white label platform or custom esports solutions?
As per the requirements of the business. If you want to get a quick entry to the market with basics, you can go for white label. If you want to design the platform as per your own wish then custom solutions are the best fit.