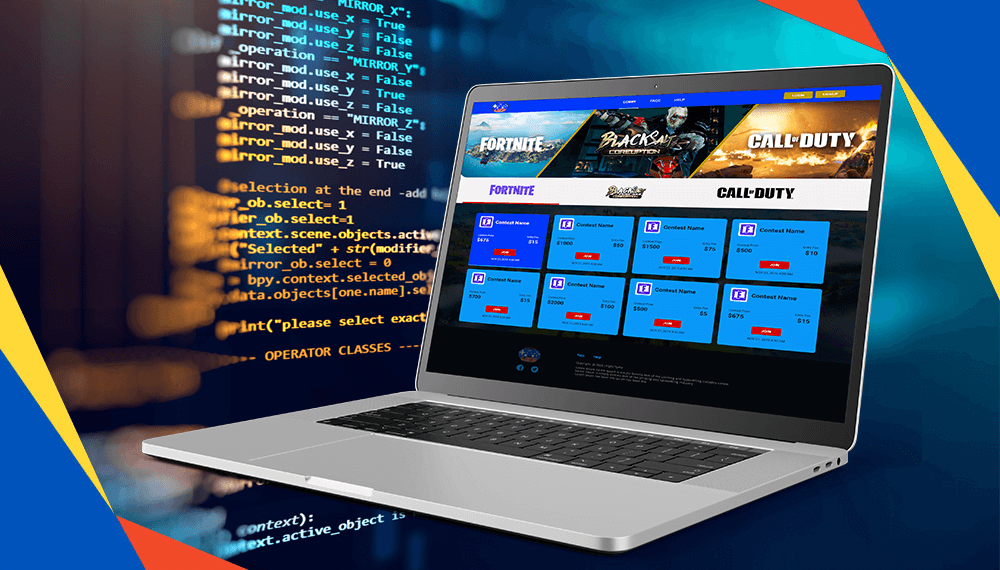 Games always act as a lucrative option of entertainment for people belonging to varied age groups all over the globe. The advancement in technology has been highly witnessed in the game development industry. Traditional games have been surpassed to a significant extent by the digital gaming era. Nowadays people are getting more inclined towards online gaming options due to the convenience and excitement that comes along with it. Game development is a vast world including multiple technologies, game genres, gaming solutions and much more.
Varied Genres of Online Games

Action games
Action games are defined as games in which the player is controlled by the actions performed that mainly involve physical challenges or gaming tasks.

Action-adventure games
Action-adventure games perfectly incorporate 2 game mechanics which include action element & the game-long obstacles which are conquered through a tool.

Adventure games
Adventure games mainly get categorized on the basis of gameplay style and are not much evolved or developed from text based origins.

Role-playing games
RPG or role playing games mainly feature fantasy or the medieval settings and involve dragons, dungeons and different other gaming roles.

Simulation games
Simulation games are mainly designed for emulating fictional reality and simulating events based on reality.

Strategy games
Strategy games involve using pre-planned strategies by the players for overcoming the challenges.

Sports games
Sports games include Soccer, Football, Baseball, Basketball and many more along with olympic sports such as skiing , etc. Players in opposition are computer controlled which may also be converted to the live opponents..

Puzzle games
Puzzle games involve solving particular problems or puzzles for advancing the game actions.
Role of Virtual Reality in Gaming World
Virtual reality proves to be a crucial boon for the gaming market and has an unrivalled potential that can entirely evolve the way games are played and developed. VR has taken the gaming industry to an entirely new and brighter side. As per a research, the market size of global VR in entertainment & gaming in 2018 was $ 4.15 billion USD & is expected to reach $70.57 billion by the year 2026 along with 40.1 % CAGR. Open world games when converged with virtual reality prove to be a great union & innovation in the gaming world. The concept of virtual reality is still emerging and much more research & experiments in VR can contribute in the evolution of the gaming industry & can offer immense benefits to the gaming world:

Engaging Experience
Comprehensive indulgence of VR in the environment of gamers offer a realistic gaming feel to the gamers. High quality sound effects and dense graphics can prove to be a treat for the gaming enthusiasts.

Exclusive Content
It welcomes the new content and blends multiple game genres including shooter, roleplay, etc into a single game.

Marketing
VR and gaming content is a great combination for marketing fronts as well as the interactive branding or marketing activities.

360 Degree Interaction
Open world gaming when combined with virtual reality can create an entirely new interaction level between the gaming environment and the players. VR based games are a perfect blend of interactive surroundings & real-time game assets.
Need Engaging Game Development Solutions and Services?
Popular Game Development Solutions in 2022
Advanced Game Development Tools, Technologies & their Evolution
A variety of game development tools and technologies contribute towards creating engaging and high quality games belonging to varying genres.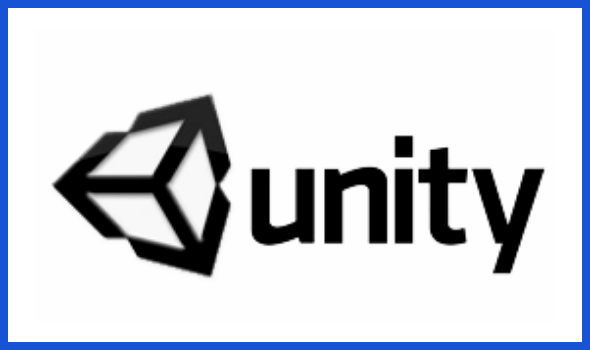 Unity game engine offers you the intuitive tools for designing engaging 3D contents & allows cross platform publishing of the games along with ready-made assets. Developing a game in Unity environment minimizes the cost and time involved and allows to create eye catchy & highly interactive games. It offers an unrivalled flexibility of deploying the projects on various platforms including windows, Android and iOS along with the capability to develop games on the consoles. Various assets are supported on Unity game engine including Blender, Maya, 3Ds Max and many more. It comes in three parts including: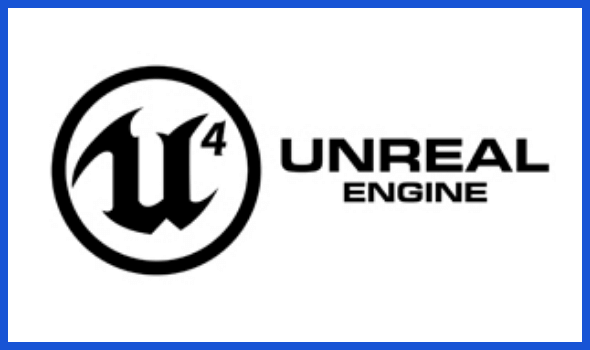 Unreal Engine 4 is one of the highly popular game development engines that was released by Epic Games. Various popular games including Batman have been developed through this engine. UE4 possesses some wonderful graphic abilities which include particle system & dynamic lighting that are capable of easily handling multiple particles in a particular game scene.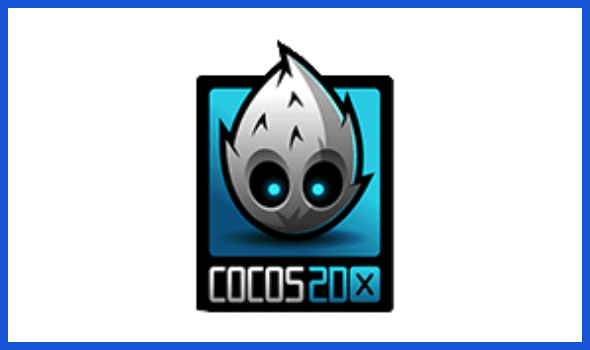 Cocos2d is a popular 2D game engine which is one of the renowned open source and free options for the mobile games. It is a simple yet powerful API that is used for developing high quality 2D games. A variety of popular 2D games are developed through Cocos 2D including Hill Climb Racing, 2048, Bad Land and many more. It supports different native languages including C++ & various platforms including web, mobile and desktop but consoles are not supported in it.
J2ME or Java 2 Platform, Micro Edition is Java's version which is used in development of applications that support wireless devices including mobile phones, PDA and different other appliances including microwave ovens. This game engine comes with optimized JRE & various other commodities along with essential utility programs. It comes with advantages like security & enhanced robust programming.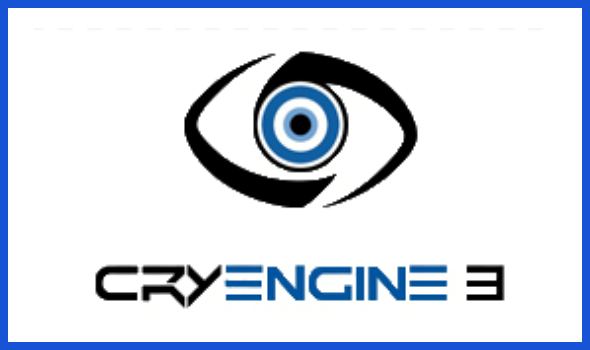 CryEngine has received great appreciation for the output with engaging graphics and the most exciting thing about it is that as soon as the changes occur in the objects, the content is automatically compressed, optimized and converted. It comes with multiple engaging features which make the games more realistic. If you are planning to develop games with exciting game visuals & graphics, then CryEngine is a perfect game development engine for you.
Why Should Businesses Invest in the Gaming Industry in 2022-23?
Businesses always seek profitable sectors for making investments and the domains involving a great future scope. And game development is one such lucrative avenue that possesses unparalleled future scope which can be predicted by witnessing the current status and revenue generations from the game development sector. Thus investors surely consider game development as a promising industry with good returns. They just need to stay mindful while selecting the genres that have the most count of fan following.Game development is undoubtedly a challenging world of continual evolution owing to the on-going advancement in the tools and technologies worldwide. The enhancing count of mobile users and dependency of people on online sources has enhanced the popularity of the game development industry and boosted the revenue of the gaming market to a significant extent.Due to global lockdown in the year 2020, people have become used to the online gaming options & enjoyed playing them in the comfort of their homes. This enhanced inclination of people towards online gaming options opened new doors of growth opportunities for online gaming businesses in the upcoming time of 2022-23.
Factors to be Considered while Putting your Step in Gaming Business
Game Development Life Cycle
Each successful game possesses an interesting storyline in background and the story always proves to be effective when it is planned perfectly and brought out to reality successfully. Each game development company should stretch the proper chords for successful development of the game. They properly plan the road map for shaping the idea of the game into a real picture with the assistance of a trained and skilled team of developers and designers. Each gaming project should comprise a well defined business plan and from the business point of view , the idea is setting proper goals for the gaming project.

Idea Analysis
The most indispensable aspect of the game development process is conceptualization of the idea. Project managers must gather the information regarding the game type, game genre, target audience, antagonist as well as protagonist of games, etc. After this, the complete idea gets moulded into a document known as game concept document. The gaming idea is discussed with the designing and development team with reference to this document so that they can proceed to the next step.

Technical Requirement Analysis
The technical needs of the game development project is analyzed and a well-planned document is created that covers technology stack, platforms involved including consoles, mobile, smart wears, smart TV, etc, framework, language, plugins and other technical specifications.

Game Art
UI/UX designing or creation of game arts and other game assets need to be taken care of by a team of innovative designers who can perfectly carve game characters, game story picturization, asset creation and much more.

Game Development
Functionalities or the game features are implemented through cutting edge game development technologies, tools and frameworks including HTML 5, Cocos 2D, Unity, NodeJS and many more for developing front end as well as backend of multiple games.

Testing
Post development period, testing of the complete game modules is done for analyzing as well as tracking the bugs and to check whether the game is working as planned or not.

Publishing
Finally, the game gets ready to be launched and published but prior to that various assets of marketing such as game trailers and screenshots are made ready for game promotion.
EXPLORE MORE BLOGS FROM VARIOUS CATEGORIES
Why is GammaStack a Trusted Name in the Game Development Industry?
GammaStack is a well-known game development company that offers unrivalled and comprehensive game development solutions and services. Whether it's about mobile game development, casino game development, 2D/3D game development, HTML5 game development or any other game development solution, we have got you covered for all of your requirements in a perfect manner. Our team of game developers have hands-on expertise in cutting edge game development technologies and tools including Unity, HTML 5, etc thus we are capable of creating highly engaging as well as trending games. Whether you need ready-made game development solutions or bespoke game development services, our team of technically proficient individuals work hard to meet all the specific requirements of the clients.
Which are the different online game genres?
Different online games genres include Action, Role-Playing, Adventure, Strategy, Puzzle, etc.
Which are the popular solutions of game development?
Popular solutions of the game development industry include casino game development, unity game development, HTML 5 game development, mobile game development, arcade game development and many more.
Which are the popular technologies and tools for game development?
Unity 3D, CryEngine 3, J2ME Game Engine, Unreal Engine 4, etc are some of the popular technologies and tools for game development.
What are the steps of the game development life cycle?
Analysis of Idea
Game Designing
Game Features Integration
Testing & Quality Analysis
Publishing
Which is a trusted game development company ?
GammaStack is one of the most trusted and well known game development companies which provides a plethora of game development solutions and services.