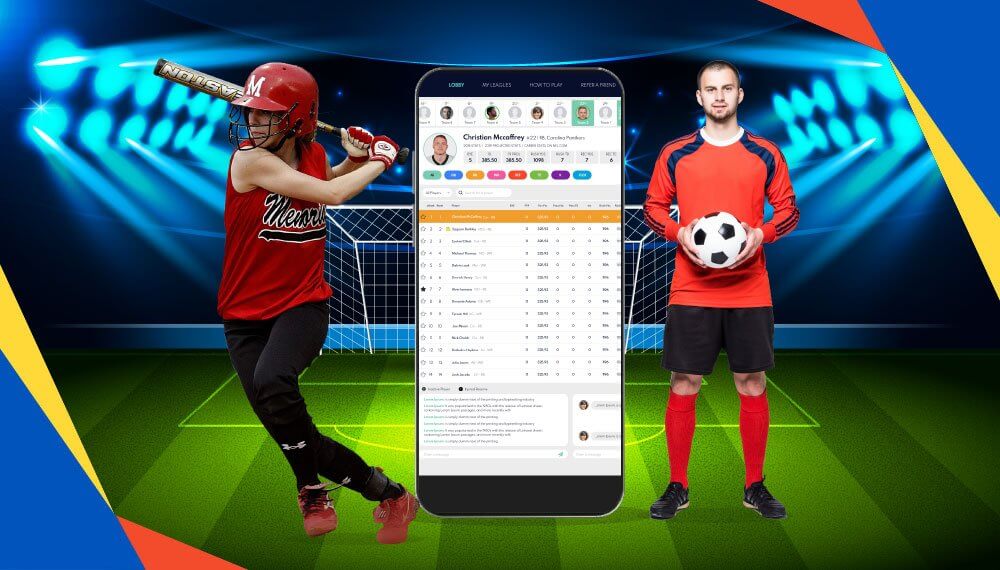 Betting has existed in society for over a thousand years. Originally, it started between friends betting on anything with two outcomes, either to win or to lose. Today, it has become the world's most complex industry, taking betting to the next level. In a recent report issued by www.gambling.com, the sports betting industry is valued at around $104.31 billion in 2017 and it's expected to reach approximately $155.49 billion by 2024.
Starting an online betting business is not an easy task. And to lessen this pain, we have come up with a plan that can help you to launch a sports betting business as early as possible. With a lot of businesses that are proliferating in the industry, you need to set yourself apart from the competition. Being the top sports betting software provider, we have helped several businesses in developing a sports betting solution from scratch and helped them to quickly enter the betting industry with our out-of-the-box solutions keeping in mind their business requirements. So, to summarize it better, we have made a quick guide to launching sports betting software in 2022.
First things first, before you begin, you need to have a proper business plan to ensure hassle-free betting.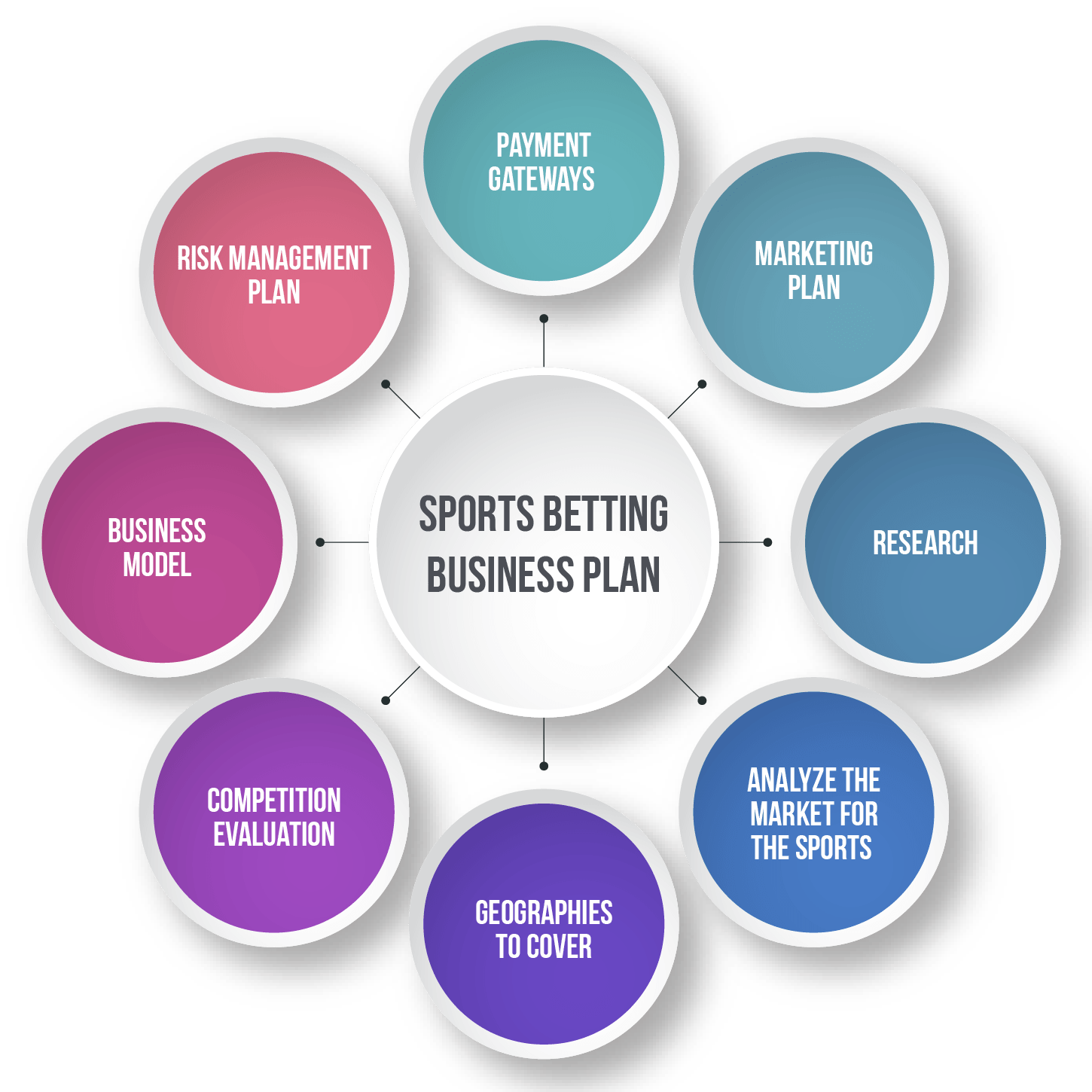 Research Research is just like your homework before you go to school. To start an online sports betting business, you need to understand the entire market and the recent trends in the sports betting industry. For example, you need to understand the current scenario of sports betting, and also the popular sports that are involved in the betting industry. A detailed study is extremely important for this complex industry, as this will be the major factor in deciding the scope of your business.
Analyze the market for the sports Increasing demand for gambling has already introduced a lot of users to the betting world. It is crucial to analyze the current sports industry and the sports you have decided to offer to your users. This factor helps in enhancing your online sports betting business.
Geographies To Cover Once you have understood the market trends in your selected sports, you need to select the geographies and locations you want to target. Geographies can entirely mold your business, so you need to be very clear and specific about your targeted geographies.
Competition Evaluation Most people tend to skip this, but competition evaluation is a prerequisite for a sports betting business. This also makes you stay in line with your competitors, no matter where you begin from. There are different agencies and experts who can help you in assessing the competition with proper stats and data.
Business Model Business Model sums up the entire cost, production, revenue generation and services, customer values and the value you get in return from your customers. It is crucial to construct business models with a clear vision and blueprint.
Risk Management Plan A risk management business plan is the backbone of your entire business model. The bigger the project, the more chances of obscurity. One single failure can get you into big trouble, thus going ahead with a proper risk management plan is a great step to follow.
Payment Methods With the help of multiple payment methods on your sports betting website, you enable your users to deposit funds in their wallets.

Offline Payment Mode Offline payments are done directly through cash, so you need to decide whether your users are gonna do offline or online payment or both.
Online Payment Mode Online payment mode involves two more methods of payment, one via credit cards and the other via debit, net banking, UPI, etc. So, you must decide what payment mode you are going to offer your consumers.
These gateways also come equipped with their own security protocols so that your users can make transactions without any hassle. Usually, all the payment gateways will allow payments (to and fro) by using all available means, such as:
Credit Cards
Debit Cards
Net Banking
Personal setup
Airtel Money
PayU
Marketing Plan Marketing is nothing but to augment the entire history behind your sports betting website software development. Without a proper marketing plan, you can not think of achieving heights in your sports betting business. There is no denial in accepting the fact just like industry hotshots, your business also needs a great marketing plan, strategies and implementations. You can take help from marketing agencies for the same.
Languages Although English is used worldwide, adding language to your website can be the cherry on the cake. This will give players a compatible yet user-friendly environment to place bets. For example, you can choose French for the people living in France.
2. Development Models Identification
Custom Build Sports Betting Software
Sports betting websites/software are designed and developed for the players to gamble on multiple sports or matches or events that are going to take place.
Whitelabel Sports Betting Software
These software solutions are architecture or customizable software where a bookie can add betting types, events or matches on their website. This gives them full-fledged authority to choose betting types, events or the matches they want their gamblers to bet on.

Once the thorough research and analysis is done, you need a team of Whitelabel Sports Betting Software developers who can develop you online sports betting website as per your requirements.
2A. Development Process for Custom Software
Wire-Framing In web development, wireframing is the screen blueprint of how a website will look once its launch. It's a part of designing that forms the framework of the website and fixes all the elements. In short, it helps in the creation of a blueprint of a website.
Design Web design surrounds all the skills needed in the production and maintenance of a sports betting website. The designer who designs the betting website makes sure that it has a user-friendly interface and looks attractive to your customers.
Development & APIs This is the part where the heart of your website lies. The development of a website is necessarily done through coding to make it more customized and responsive for every platform/device your user wants to play it on. An application programming interface is the set of certain protocols and tools that ascertains how a website should interact with the user environment.
QA (Quality Assurance) Quality Assurance of a website is the proof of how a website works, both in terms of design and development. When quality assurance is tested, it is to detect the design faults and development bugs on any website.
Deployment Deployment is the launch of the website or the application. It is the final step of the procedure.
Post Deployment Support & Maintenance Building a comprehensive support system is highly crucial as it acts as a bridge between you and your users. Thus, having a contingency plan along with the entire process of development and deployment is a must.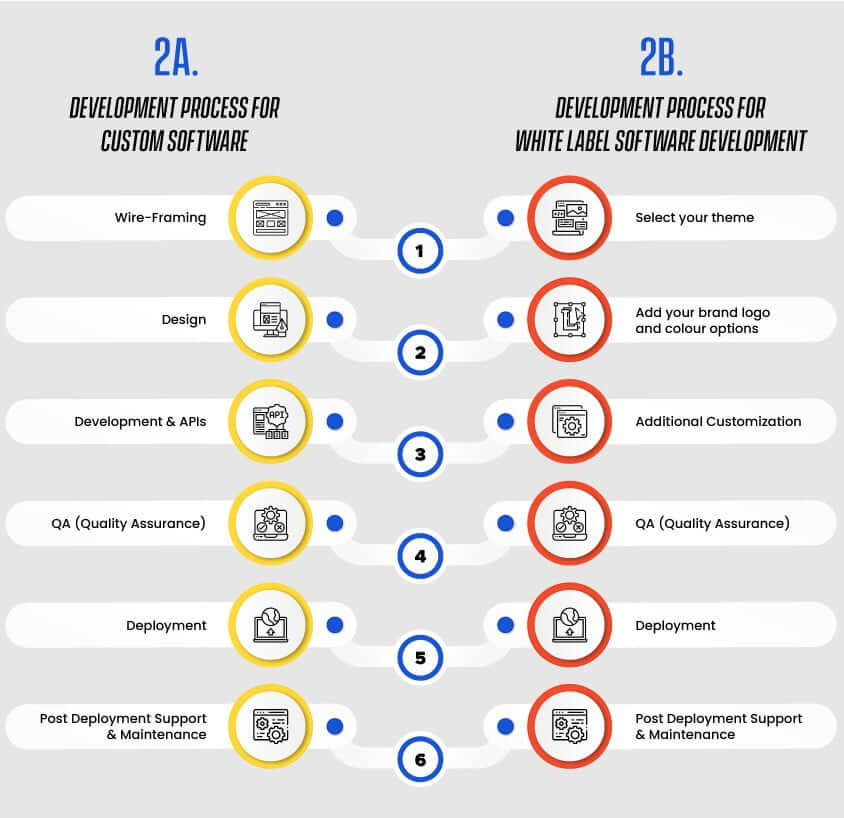 2B. Development Process for White Label Software Development
Select your theme In white label sports betting software platform development, the merchants can select their own theme with a betting background.
Add your brand logo and colour options You can embed your white-label software platform with a brand logo and get the platform designed as per your preferences.
Additional Customization Additional Customization may include your logos, theme, the colour of the website as per the jurisdiction, geography, choice of sports, etc.
QA (Quality Assurance) Quality Assurance is testing the end product both at the design and development level. This helps in removing the bugs or any other glitch in the system.
Deployment Deployment is delivering the website/application to the user's end where they can finally use the services.
Post Deployment Support & Maintenance It is crucial to understand the post-deployment support and maintenance, wherein the maintenance of the website is necessary for smooth working.
2C. Development Differentiator (Custom from Whitelabel)
Development of both custom and white label sports betting process requires almost the same development process. Here are the factors that differentiate a custom software development from that of white label betting software. These factors are:
Data Vendors In white-label, the data vendors are already provided to you by the client, wherein custom development gives you the authority to choose your own data vendor and integrate it into your software.
Web-Hosting In custom development, you will have to choose your hosting servers by yourself, wherein a white label software provider will provide his own hosting to your website.
UI of the website User-Interface is very crucial for any website, thus with custom development you can choose the look and feel of your website as to how it will look from homepage to any betting page.
2D. Security Testing Protocols
The following steps ensure the security of every application, especially on the server and it is common to both, custom and white label software:
HTTPS: HTTPS ensures strong encryption on the data being exchanged between two parties and hence cannot be hacked by a hacker.
Port Management: Avoid opening multiple ports on the application server using Nginx to control the ports and replace those with DNS instead.
DDOS attack: Use plugin such as 'fail2ban' to restrict DDOS attack by arresting malicious IP addresses. Tools such as 'CloudFlare' for exposing apps to the world wide web. Their built-in tools help prevent attacks on sites.
Latest, stable version of libraries: Use the latest stable versions of the libraries for development purposes. This ensures that any security patch released from the platform is incorporated. Each development platform gives us LTS releases that are safe, up-to-date and supported long term.
2FA Authentication: For admin application access, use 2FA (Two-factor authentication) to restrict any malicious attack on the admin platform.
Regular Audits: We perform dependency audits every 2-3 months and ensure that we are up-to-date with the latest patches released for both OS as well as the application libraries.
A test plan focused on security is prepared and organized based on your needs. We also have a dedicated penetration testing team that is brought on the project on a need basis. The security test plan is also signed off during the project initiation phase.
It is very important to understand the team structure of the development team. This is a key ingredient for achieving greater heights in any project deployment when it comes to resource allocation and team structure.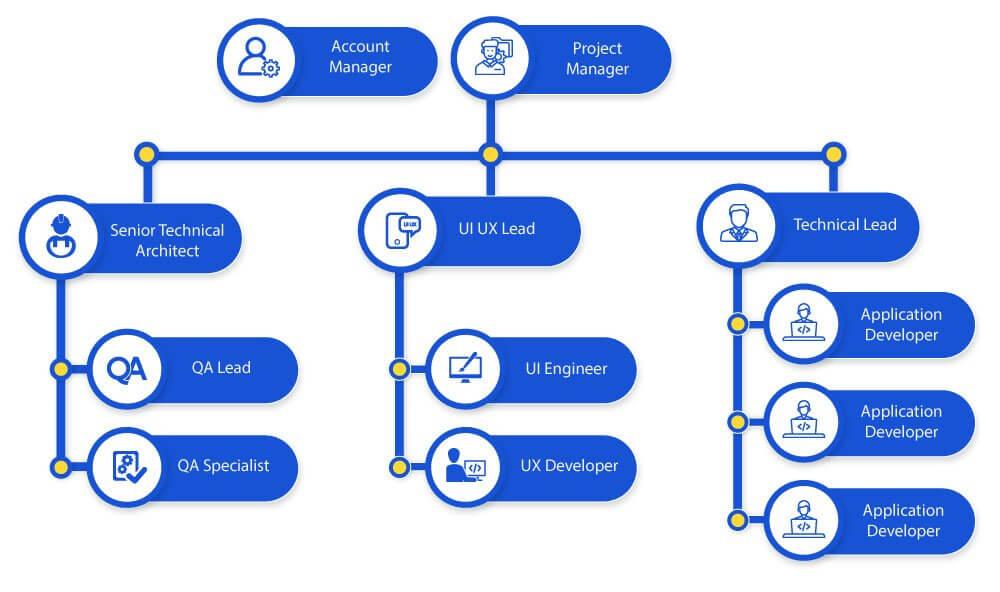 Account Manager: The account manager will be one of the main points of contact and will be working closely with the Project Manager during the initial discovery stage. The main roles and responsibilities of the Account Manager are:



Finalizing and documenting user stories, wireframes and mood boards.
Communicating the Project Plan with delivery milestones and schedule breakup.
Conducting regular meetings (video/audio conferences) with clients to keep a check on project health status.
Monitoring and publishing STRs (Schedule Tracking reports) and ETRs (Efforts Tracking Reports) with a key focus on investigating any variances.
Overseeing project manager, ensuring project completion as per the set schedule and eliminating or minimize any delays in project delivery execution.
Managing project commercials including invoicing, time-sheets, etc.

Project Manager: Given the size and complexity of the project, we would recommend assigning a Full-Time Project Manager. The assigned PM will be the main point person in charge of this undertaking. The key responsibilities of the Project Manager on this project will be:



Activity and Resource Planning: Planning is the instrument for meeting project deadlines; most projects fail due to poor planning. First and foremost, the assigned project manager will define the project scope and determine resource allocation.
Project Execution Planning: Finalize the project delivery schedule (Project Plan) with a detailed breakup of sprints, deliverables and delivery schedule. Development is naturally unpredictable; our project managers know how to make adjustments along the way as needed before the project reaches its final stages.

Time Management: Meeting deadlines is non-negotiable, our intended project manager will ensure timely deliveries by careful time management protocols overseen by the account manager.
Project Risk Management: The bigger the project is, the more likely there are to be hurdles and pitfalls. Project managers with key focus, identify and evaluate potential risks before the project begins. They plan on how to mitigate and keep these risks in check. Over the duration of the development, these risks are then monitored to ensure they have no impact on the project.
Reporting and Documentation: Project managers know the importance of documentation and how essential final reports are. The Project Manager will provide comprehensive reports documenting project execution details and current status. They will also help prepare future growth strategies.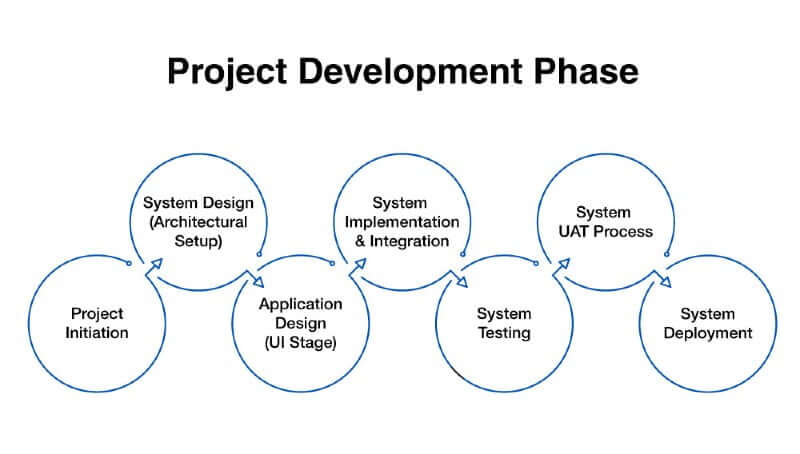 3. Licenses and Certificates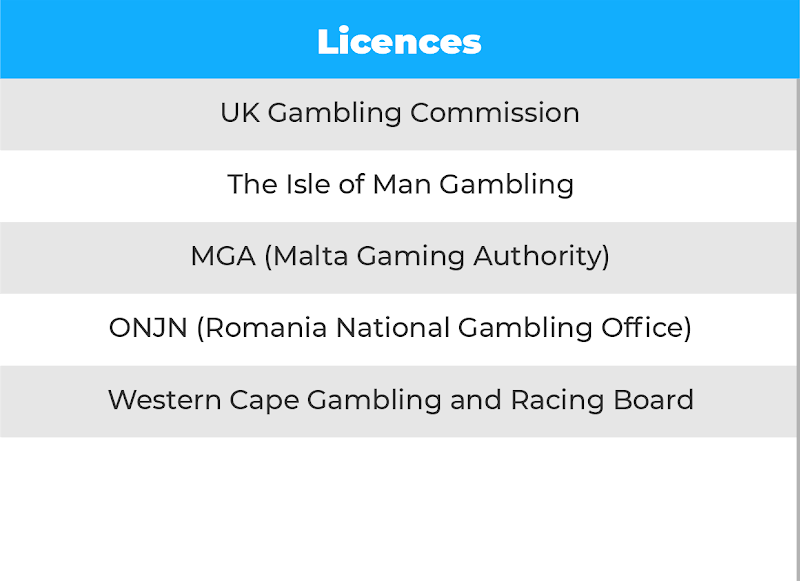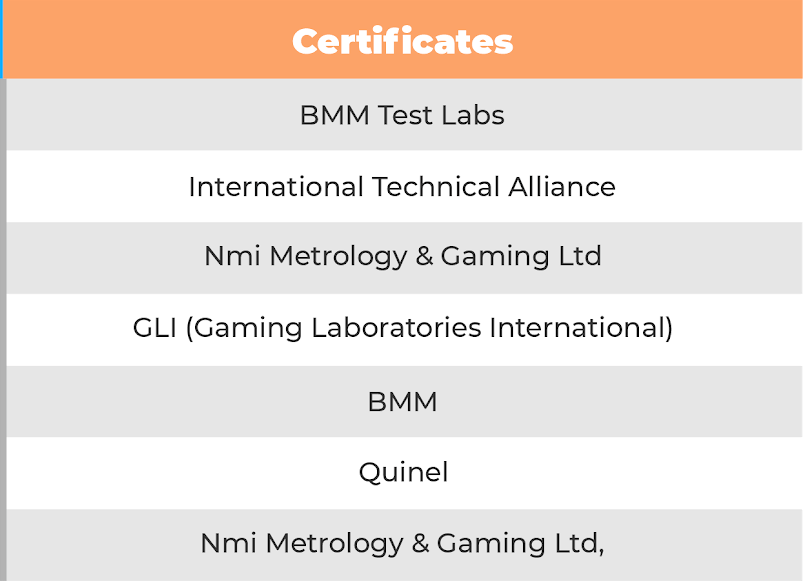 If you are an operator of any gambling enterprise, then you must be informed about all the licenses associated with gambling for a targeted geography location. All the countries have different sports betting laws under different jurisdictions and you must be aware of them. The most common sports betting licenses are offered by the UK, Malta, Gibraltar, and Africa, with the USA, added recently to the list. Since most of the countries do not offer betting licenses, it makes this market even more complex.

Here is a list of licenses and certificates offered under several jurisdictions:
UK Gambling Commission- www.gamblingcommission.gov.uk
License Name & No.: Combined Remote Operating & No. 000-044662-R-324273
License For: Betting on virtual events (B2C)
The Isle of Man Gambling- www.gov.im
License For: Any certified product registered in IOM GCS register (B2B)
MGA (Malta Gaming Authority)- www.mga.org.mt
License Name & No.: TYPE 3 (POKER PEER TO PEER) & No. MGA/B2C/292/2015
License For: Online Poker Peer to Peer
ONJN (Romania National Gambling Office)[5] onjn.gov.ro
License Name & No.: Class II License Decision & No. 1017
License For: Retail solutions for sports betting, virtual games, peer to peer games, casino games, other than live casino (B2B)
Western Cape Gambling and Racing Board- www.ngb.org.za
License Name & No.: National Manufacturer License & No. 10183381-002
BMM Test Labs www.bmm.com
Certificate Name & Jurisdiction: Wagering and Record-Keeping System Western Cape Gambling and Racing Board, Western Cape, South Africa
International Technical Alliance s.r.l http://www.itanet.eu
ISO/IEC 27001:2013 AM/0118IS/0144, Worldwide
NMi Metrology & Gaming Ltd
Information Security Management System SCP.03.00.EN, 10 May 2018 - 10 May 2019, Denmark
GLI (Gaming Laboratories International) www.gaminglabs.com
BetConstruct Slots RNG, No 2017BCO004LC513, Lithuania Online
BMM www.bmm.com
BetConstruct Online Sportsbook Platform V2.30.1.41 No LAT.BEC.1006.01.01, Latvia
Quinel www.quinel.com.mt
Software for Sports Betting provided through physical devices in a casino environment
No Audit ID BTC001TRM rev. 1, Malta/ GLI 19 v2.0
NMi Metrology & Gaming Ltd,
UKGC RTS 5 and ISO 27001, No NMI/246/005/UK/RTS/A1/01, United Kingdom
Well, licenses and certification are a very crucial parts if you are planning to launch your own sports betting software. You must be very clear with the country and region you want to launch your platform.
4. Features & Functionalities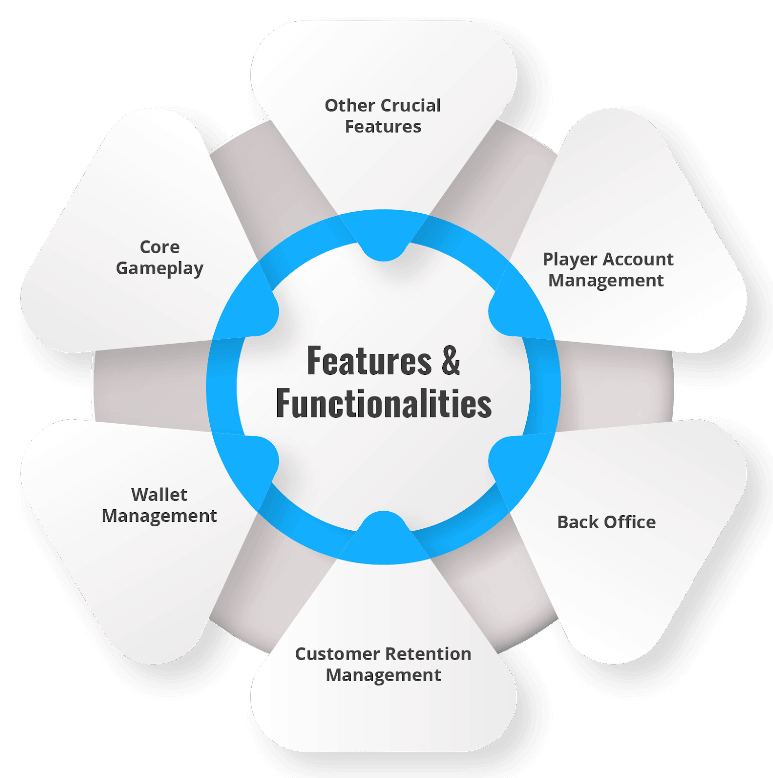 Here is a list of some features and functionalities for a better understanding of an online sports betting website:
4A. Player Account Management
The website should have seamless user onboarding and user manoeuvring within the application. The application will allow the participation of users via 2 methods:
Registered Users.
Non-Registered Users (via Agents – If Needed).
User On-Boarding and User Signup

The application or the betting website you are going to develop must have the simplest user onboarding process.
The application should allow users to Sign-Up with a simple form. The information that is needed at the very beginning (before User Verification) should contain:

User Email ID.
Mobile Number.
Password.
Confirm Password.

If needed, you can enhance the information needed by also asking the user to provide the following:

Date of Birth.
State/Province of Residency.
Captcha to ensure real person signup and not a BOT.

To complete the Sign-Up process, email notification or SMS-based OTP could be auto-generated and shall be sent to the users. Users need to verify their account in order to have access to the application.

Post Sign-Up, First Log-In

Once the user is registered and verified, the application shall prompt them to complete their profile.
The information you should seek in order to complete the profile would be:

Name (First and Last Name).
Address (Standard with Street, Area, City, State, Zip/Pin).
Profile Picture (Optional).

If needed, you should also provide a system that will allow the users to upload all the relevant government-issued IDs to verify their accounts. Verification will be done by the admin via the admin back-end module.

User Financial Details

Since we know that the core aim of the application is to offer paid sports betting, users will have the ability to deposit funds in their application wallet.
In order to participate, users will need to deposit real cash funds within the application.
The application or website should come equipped with its own e-Wallet (with complete security, encryption, and immutability).
Users will be able to deposit funds within their wallets by using one or more payment gateways.
Most of these gateways will allow payments (to and fro) by using all available means, such as:

Credit Cards.
Debit Cards.
Net Banking.
Personal setup.
Airtel Money.
PayU

These gateways also come equipped with their own security protocols.
Users shall be directed to these gateways when depositing funds, hence no actual transfer shall take place on the application/website.
These gateways have their own built-in AML protocols and KYC services.
The funds collected by the application will be kept in a secure escrow account.
All dealings with Payment Processors and the final selection of payment partners will be made directly by you.
The sports betting website should have its own admin access portal (Back-Office portal). The back-end portal shall allow for complete management of the betting website/application in a seamless manner.

Admin(s) will be able to manage, run and maintain the entire website/application from this portal.
Admin Portal

The application or the betting website you are going to develop must have the simplest user onboarding process.
The back-end shall provide the admin with full control over the application, thus allowing the admins to operate the entire website/application seamlessly.
The main sub-sections of this portal shall include:

User Management.
Game Management and Risk Management
Dispute Resolution.
Reporting and Analysis.
Ad/Sponsor Management.
Payments and Pay-outs.

User Management

Admin will have full access to user profiles and history.
Admin if needed, will perform the following actions:

Restrict User Account
Suspend User Account
Monitor User's gaming history and playing patterns
Send promotional materials and other incentives to selected users at their (admins) discretion.

Game Management

Admin shall be able to manage the workings of the website from this module.
This module gives full control over the content and the games/matches/events on which the users can wager.
If needed, the admin can also set Bet Limits for users or for particular events.
Admin shall have full control over the events available for selection.
Admin shall be able to select what sports, leagues, matches and/or markets to offer to the users.

Admin Reporting and Analysis

In this module, you will get to know about the Admin part.
Admin shall have full access to "User Management" under which the admin shall generate reports, such as:

The total number of users on the application along with the user activity.
Member's geographical location (IP Tracked).
Total referrals generated per user.
Total money paid by each user.
The total revenue earned by the application on a Daily, Weekly and/or monthly basis.

The application shall allow for CUSTOM reporting as needed.

Dispute Resolution

The application shall have built-in features that would record and save all event histories, along with an archive of all the BET SLIPS and CASH OUT records for all users.
This information shall be used if and when a dispute is raised by a single user or multiple users regarding the outcome of a particular event.
The application shall update these details in real-time and store them securely with access available only for the VIEW, even to the admins.

Ad/Sponsor Management

The application can consist of a detailed yet easy to use "Ad Module".
The web application can have well-placed Banner Space(s) for admins to set up Paid Ads or Sponsor Logos.
The admin can set new Ads and/or Sponsors as per their preferences (All Ads and Sponsors related
Financial Dealings will happen OFFLINE).
Admin can set an image/banner for the Sponsors and/or Ads along with a line to the Sponsors/Ads web URL.
Admin can keep a track of how many times a certain link was clicked, in order to provide detailed reports to the Sponsors and Ad partners.

Payments and Payouts

The application shall have a fully encrypted and secure payment system.
Users shall be able to deposit funds to their respective accounts by using any of the available payment gateways integrated within the application.
The application can also offer the following form of funds:

Referral Funds: As a loyalty program, users shall be awarded referral funds if they are able to get their friends to join the application. Referral funds will be allotted ONLY after these new users have invested a certain amount on the application.
4C.Customer Retention Management
The module covers the following aspects:
Admin should be able to send out promotional items (newsletters, etc.) via the built-in mailing platform or with the help of tools like ZOHO or Mail Chimp.
The application shall allow automated correspondence with users for the following (recommended) criteria:

No Show Users: Users who have not logged in for a while.
Active Users: Users who are very active and contributing to the overall growth.
Apart from the above-defined users, the application will allow the admins to send scheduled and unscheduled information to the users as per their preferences.
The application shall have its own built-in encrypted wallet management system that will allow a seamless, secure and completely immutable flow of money between the user and the application.
The application shall come with its own e-Wallet system with backlinks to multiple payment providers.
Users shall be able to pick and choose any one or more of the payment options we intend to implement.
The application itself shall have its own merchant account setup that will act as an escrow account to store all the application funds.
The entire wallet system can be kept fully automated with minimum manual intervention in exchange for funds.
The payment providers recommended shall provide an additional layer of security and they have their own KYC protocols.
Users will be able to deposit funds directly into the application wallet and use them for any and all kinds of offerings within the application.
This module enables players to participate in online sports betting across multiple sports, leagues, and games.
The application shall offer an option to bet on multiple sports to all its users.
Registered users shall have the option to set up their preferences in terms of:

Favorite Sport.
Favorite League.
Favorite Team.

The games up for betting based on said preferences shall then be listed on top to allow a seamless gameplay.
On the bet slip, the calculation of profit and liability will be shown to the user in order to ensure they make the right call.
Once the bet has been made, the application will wait for it to be matched.
User shall be able to see all bet types in a section:

BET MADE: These are the bets that have been made, but not matched yet. If these bets go unmatched, the user will get a full refund.
MATCHED BET: Once the placed bets have been matched (Full or Partial) by one or multiple users, the bet will be confirmed and converted to a matched bet. Users will have the option to cash out these matched bets only. Users will receive a notification once the bet has been matched. The application will earn revenues from these matched bets only.
UNMATCHED BETS: If the bet goes unmatched till the cut-off time, the bet will be declared as unmatched (Full or Partial) and the balance will be refunded to the user's wallet. For unmatched bets, the user will have the option to change the odds offer, in order to get a match.

All the major and most common markets shall be listed separately for users to explore.
While placing a bet, users shall be able to generate the bet slip on the same screen to enhance the overall user experience.
The application shall offer a quick bet option as well with pre-defined bet values (such as 10, 50, 100, 500, 1000, 2000).
Users shall be able to switch between various bet types on the same bet slip with a simple tab switch.
Users shall also be able to access their gaming history.
Users shall have the option to opt for cash out for any and all bets they have placed (MATCHED BETS).
The application shall be able to offer odds for the following scenarios:

Pre-Game odds.
In-Play odds.

Users shall be able to generate multiple bet slips as needed.
For each match and market, the application should show the remaining time and time in-play.
Users shall have the ability to set their own daily limit that will be locked in for a period of 24 hours.
It shall contain a detailed AGENT module, following are the points that should be kept in mind:
Admin shall set up new agents and offer them a line of credit.
Agents shall have the option to add new users.
Agents shall have a special panel to log in.
Agents shall have the option to offer credits to their respective users.
Also, make sure that your betting website/application offers incentives and commission to the agents.
The following are some other features that the application shall offer in order to provide a seamless user experience. Based on our analysis, these sections are:
Agent System An agent system gives agents or the merchants to manage the accountability of the users, from managing the new ones to blocking the ones who are creating nuisance or disturbance to other users.
CMS (Content Management System) A content management system is a type of software application that takes care of complete content on your website. It allows one to manage, edit and publish all the digital content that can be seen on your website.
Post Login Landing Page

Once logged in, this is the page on which the user shall land.
This page shall act as the main command centre for the entire application.
The landing page shall also have links to various sections related to the users. These sections shall provide users with their own relevant information. These sections are:

My Bets: This section contains a list of all the events the user has/was or will be involved in. This section can act as a historical archive in regards to the user's participation history. It has all the events that the user has participated in the past games and all the information will be available in a list format with detailed records.
My Account: This is the financial centre of the user account. This page shall store all the details related to the user's financial history. This page will list out in detail all the movements within a user's financial history on the application.
My Profile: This is the account settings page for the user. All users can update their personal details on this page. They can edit/change values like Password, Email ID, Address, Profile Picture, Username, etc.
Notifications: This page shall list out all the invites, results, participation, new game notifications, etc.

Responsible Gambling Module

In order to comply with regulations, all the functions in the application must be created in a way, so that they comply with the regulations enforced by the regulatory bodies.
The application shall let users set a spending limit that would be enforced. Users will not be allowed to invest more than their set limit (24-hour cycle).
The application shall also let users set their blackout period. Users shall not be able to log in and/or participate in paid games during the said period.
Users shall have the ability to cancel/close their accounts.
Explained above is the basic backbone of our sports betting website/application.
Get to know more about sports betting here:
5. What is online sports betting?
Sports betting is a gambling activity of predicting sports results and placing a wager on the outcome. It basically involves a person called punter, a software is known as bookie software or bookie management software where a bet is placed, and also involves a match or an event on which a bet is being performed.
Punter: A person who gambles or places bets.
Bookmaker: A person through whom bets are being placed.
Bookie Software: A software through which bets are made.
Betting is performed at both amateur and professional levels. The primary intent of sports betting or gambling is winning money or material goods. But, if not played with proper skills, the person may fall into large debts. Betting mainly varies by the culture of a particular region or country. The majority of bets are being placed on soccer, American football, baseball, basketball, hockey, track cycling, auto racing, mixed martial arts, and boxing. Sports betting may also expand to non-athletic events such as political elections or show contests.
The sports betting industry is estimated to be around $8 billion in revenue by 2025. The entire betting market has grown rapidly in the early 21st century. According to Newzoo, here is a graphical representation of the betting trends in recent years.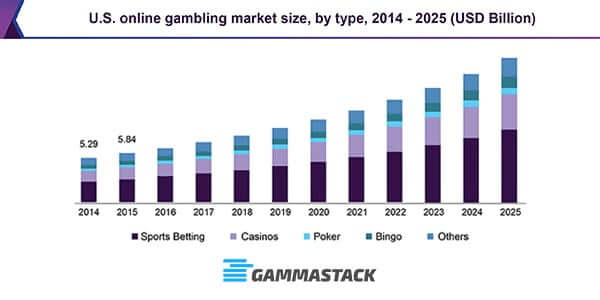 Straight Bets This is the most common type of wager placed among the sports bettors. It is mainly used in football and basketball. In this type of bet, the bet is placed in a single event or match that carries a point-spread, game total, money line, run line or puck line. Bets are won if the wager has covered the spread-point or has lost by less than the point spread to "cover" and win the bet. These bets depend on the sportsbook odds available.
Parlay Bets This type includes more than one team with much larger payouts than a straight bet. These bets can include different sports, point-spreads, money line and totals. Parlay bets depend on the number of teams in the wager.
Head-to-head Bets This bet type is more common in sports such as NASCAR and professional golf. The betting pattern involves a head-to-head bet between just two competitors.
Pool Bets Pool betting refers to bet in groups and can challenge each other at every point of the match.
Handicap Bets In this betting type, one selection in an event is given a "handicap" in order to win.
Each Way Bets It is a popular form of betting where the wager offered by bookmakers consists of two kinds of bets: a winning bet and a place bet.
Over/Under Bets This type of betting line on the total number of a certain statistic is generally calculated on goals or scores.
According to sportsbookreview.com, these are the top ten sports betting website:
Bet365: It offers thousands of in-play betting markets and live streaming on games. It is the most common and top-ranked sports betting website.
Pinnacle Sportsbook: It works on the lowest bookmaking margins in the business. It has been reviewed by customers as the safest website to place bets.
William Hill: It accepts a large number of wagers which offer players to choose from a wide range. Players also get good bonus programs. It has been listed on the London Stock Exchange since 2002 and is one of the world's most foremost gaming companies.
Bodog: It is easy to use a mobile platform. Its emphasis on simplicity and easy to use sports betting platform.
VietBet: Known to cater to Asian players, it is one of the fastest-growing sports betting platforms. It also offers good bonus programs to the players.
9. Betting Code of Conduct
The Gambling Regulation Act 2003 makes it compulsory for gamblers holding gambling licenses to follow the proper gambling code of conduct.

These are people who should implement a code of conduct:
a venue operator
a wagering operator
the public lottery licensee
the keno licensee
the wagering and betting licensee
a commercial raffle organizer
a bingo centre operator
the casino operator
the holder of an interactive gaming license and
a registered bookmaker.
A code of conduct implemented by these people must follow a certain set of standards that are mentioned in the Ministerial Direction – Responsible Gambling Codes of Conduct. [1]
A complete list of the model Codes of Conduct [2]
If you are a genuine person and desire to adopt a model Code of Conduct in the list above, please see the Statement of adoption for the gaming industry page[3] for detailed information.
If the model of the Code of Conduct does not fulfil your wishes with the gambling industry, you must provide the VCGLR with a copy of the Code of Conduct implemented by you. You can directly drop an email to the VCGLR at
[email protected]
Also, if you amend your Code of Conduct eventually, a copy of the amended Code of Conduct must be sent to the VCGLR.
Some Guiding Principles you should know before you bet:
Know the rules: You should be aware of all the rules of your international and national federations, teams, clubs, players association, competition, and your country's laws, before the start of each sporting season. Neglecting may result in severe punishment or life imprisonment.
Never bet on your own sports: Never bet on yourself, your opponent or your sport, if this is the case, there are chances that you may be sanctioned.
Never bet or gamble on your own matches or any competitions in your own sport.
Never instruct or encourage any other party to bet on sports you are participating in and for which you expect to receive or have received any reward; never give or receive any gift or payments or other benefits in any circumstances that might destroy the reputation of your sport.
GammaStack is known for developing top-notch sports betting solutions for a plethora of games that include soccer, tennis, baseball, basketball, and betting leagues such as the NBA (National Baseball Association), NFL(National Football League), NHL(National Hockey League), MLB(Major League Baseball), and many more. Being industry experts we are the leaders in sports betting software development, offering multiple betting types such as traditional bets (single, double, multiple, etc), parlay, H2H, Handicaps, each way, pool betting, over/under, etc.


Along with these betting types, we offer a bunch of integrations such as social media integration, speech-enabled APIs, multiple payment gateway methods, and many more.
We also have custom development of the sports betting website where bookers can choose integrations and design of the website as per their own choices and desires.


If you are looking for experienced and skilled sports betting platform developers, GammaStack can be the right choice for sports betting websites and application development.
Is it possible to launch a sports betting platform in two weeks with all the jurisdictions and compliances?
Yes, you can definitely launch a betting website within a few weeks with a turnkey sports betting platform. And we have got you covered with both turnkey and custom sports betting solutions.
Do you really make 100% custom sports betting solutions?
Well, yes, our team of creative designers and developers build the most competitive software solutions to ensure a better customer experience.
What is a good time to launch a betting platform?
Well, we deliver betting solutions during the entire year. People from different parts of the world would reach us and ask for one. It depends on the geographical location where you would like to launch your platform.
Is it important to share a part of the revenue generated with development companies?
It depends on the software development company you take the betting platform from. We as an experienced iGaming software and product development company never ask clients to share to their revenue with us and that sets us apart.