Soccer Betting Software and App Development Company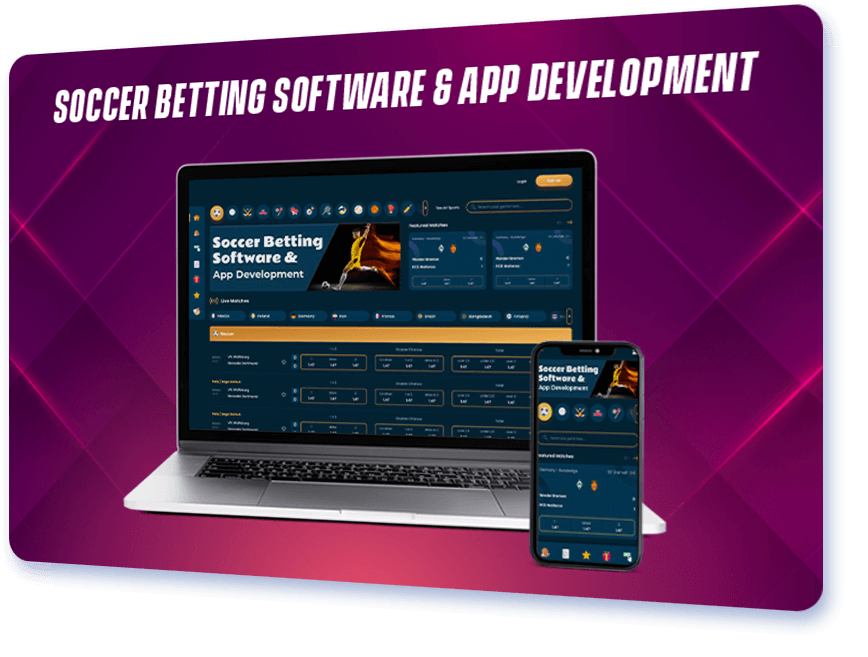 Worldwide Stats That Define Us!
Top-notch Soccer Betting Software Development
In this age of remote work activities, let's take your betting experience towards versatility! GammaStack is one of the top sports betting software and app development companies in the industry which offers exclusive solutions that take your portfolio ahead. Our sports betting solutions comes with exquisite features to help you stay ahead in the race for providers. From customised betting solutions to ready-to-launch betting software, our solutions are all edgy and equipped with the best technological support. Superb management of risks, diverse payment options, and easy UI/UX designs are some of our competitive zones.
Perks Of Soccer Betting Software and App Development
Sports Directory
From a range of sports categories, allow your users to choose their preferences for betting and also to admins the game management perks.
Hardware Resilience
The soccer betting software and app we develop works on all hardware types without any need for installation using the web-based benefits.
Smart Contractual Perks
Develop the best of your soccer betting app from us as we maintain complete standardisation, authentication and transparency.
Zero Revenue Share
Stay free from the risks of additional costs and charges as our soccer betting software and app come with no revenue share benefits.
Custom App Designs
Benefit your soccer betting app with the fullest uniqueness and personalised feels using the custom/bespoke app designs offered.
Superb Algorithms
We offer betting solutions that have the best algorithms to keep your punters' bets analytical and logical.
Multiple Odds Integrations
Get access to different odd feeds of your choice and edit and manage all your odds yourself using our odds management tools.
Top-Tier Technologies
From software technologies, languages, algorithms, and simulations; everything offered in our soccer betting software are first-class.
Varied Cryptocurrency Support
Cryptocurrencies like Polygon, Solana, Bitcoin, LiteCoin, etc. can be configured and added to the payment options for more financial ease.
Bet Maker Integration
Find it difficult to place different bets in an event and manage them? With the bet maker, get all your bets combined as one for easy navigation and outputs.
Wider Betting Markets
GammaStack is a soccer betting software and app development company which offer clients wider and bespoke coverage of markets and sports for more fun.
Our Running Soccer Betting Software Templates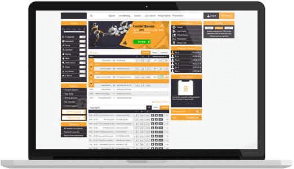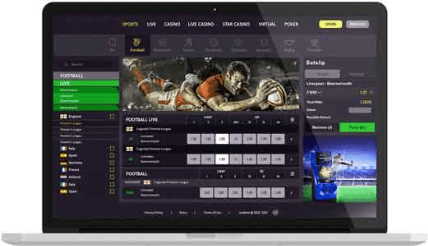 Custom SportsBetting software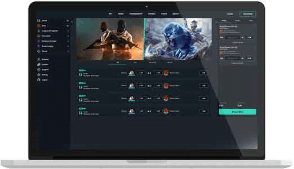 White Label SportsBetting software
Premium Features We Offer In Our Soccer Betting Platform
Get to track the IP address of your users, classify them, and analyse your traffic information well for better understanding of the market.
From traditional bets to challenging bets like handicaps and parlays, GammaStack offers many betting styles to use while betting.
Stuck somewhere or need assistance? Let us know and help you as we are available 24*7 for our customers.
Get as many social media platforms as LinkedIn, Facebook, Twitter, etc. to share your progress and wins with friends while using our betting solutions.
Control your software and the complete administrative elements with the agent system added to our soccer betting software.
The soccer betting software and app development services by GammaStack offer the facility to make social communities on the platform for group bets.
Different odds from different feeds can be configured with the soccer betting app for easy odds management to make bets more logical.
Administer your soccer betting app and software yourself using our back-office support added to the solutions.
GammaStack is the soccer betting software and app development company which configures the best digital and e-wallets to your solutions for easy payments.
Multi-Device Responsiveness
Web, mobile, desktop, and every other device is completely responsive and compatible with our solutions to bet on.
Our live feeds feature helps punters to keep records of the latest trends, updates, news, notifications, etc. to keep them updated.
GammaStack is a pioneer in soccer betting software and app development because we have the most strong back-end to offer our clients.
Get To Know About Multiple Betting Formats
Singles
Place single bet on an event and if the prediction goes right, you win.
Trebles
A combination of three unit bets, the winning of all three is essential to make the winner fruitful and profitable.
Parlay
This is where multiple separate bets are placed that make collectively one bet, which often needs all the bets to be won for a final winning.

Head-to-head
The H2H bet style always makes bets more directed and straight because it leads to only two outcomes viz. Win or lose.

Each Way
Each way is where two bets are placed out of which one can lead to a direct win whereas the other set the pace, which means safer betting.

Handicaps
Offer more challenges and draw strong punters to make bets more challenging yet fun using the handicaps betting type.
Pool Betting
Often known as pari-mutuel betting, the pool betting style uses a pool where all similar bets of punters are placed, and the results are divided accordingly.
The soccer betting software and app development can be added to other sports too, such as
More Similar Offerings We Cater
How Do We Do Soccer Betting Software and App Development?



03
Requirements Gatehring



06
Bespoke Configurations

07
3rd Party Integrations


09
Execution & Deployment

10
Post-Execution Services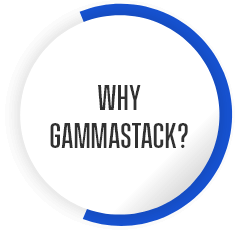 Quality & Cost-Effective Solutions
Diverse Features Supported
Cryptocurrency Trends Followed
GammaStack is the top-notch soccer betting software and app development company which has the most classy solutions to offer global gaming businesses. Keeping the industrial trends at the frontier for more than 8 years today, GammaStack has the widest catalogue of ready-to-launch as well as custom sports betting software which makes your business more competitively edgy and ahead. Not only development, GammaStack believes in offering a complete package of post-launch support and even an on-demand hiring facility to fulfil all needs that you cater to us.
FAQs - Soccer Betting Software and App Development
1. What are soccer betting software and app?
The soccer betting software and app are the solutions that offer global users access to different soccer markets and events to place bets on and generate wins.
2. How can soccer betting software be beneficial to my business?
Getting the soccer betting solution for your business can produce benefits like more customer engagement, increased market value, a diversified portfolio, and many more.
3. Can GammaStack only offer development assistance?
GammaStack offers not only developmental support but also complete marketing guidance, post-launch control, upgradation, and maintenance services.
4. What payment gateways do you configure in the soccer betting software and app?
Harvex, Stripe, Skrill, PayPal, and many more payment gateways are configured in our soccer betting software and app development services.
5. Is it safe to use your soccer betting platform?
Yes, our sports betting platforms are all secured and encrypted well to offer risk-free and fraud-free betting experiences to punters.
6. What is custom sports betting software development?
Developing a custom soccer betting software and app for your business means that you can add any customisation or bespoke systems to the solution to make it more unique and personalized.
We'd love to hear from you and are happy to answer any questions.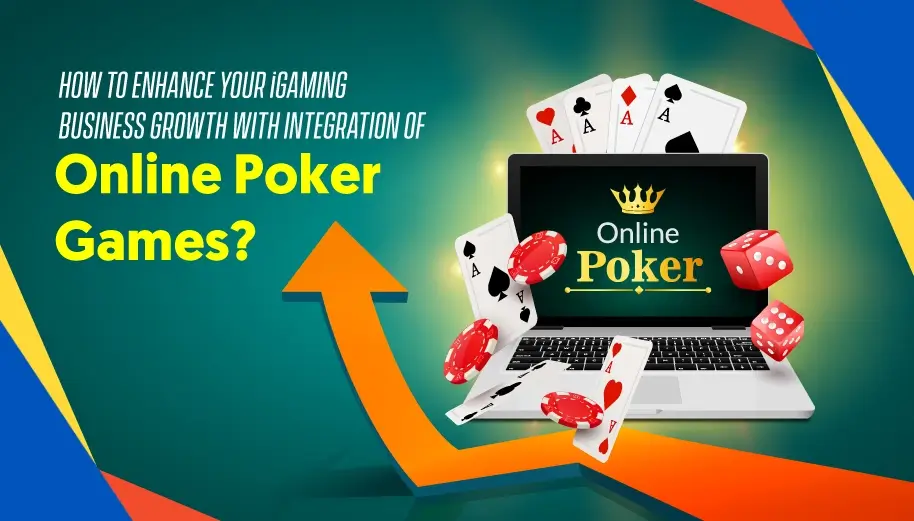 The iGaming industry has seen remarkable growth over the recent years. Different entrepreneurs have started seeing great potential in the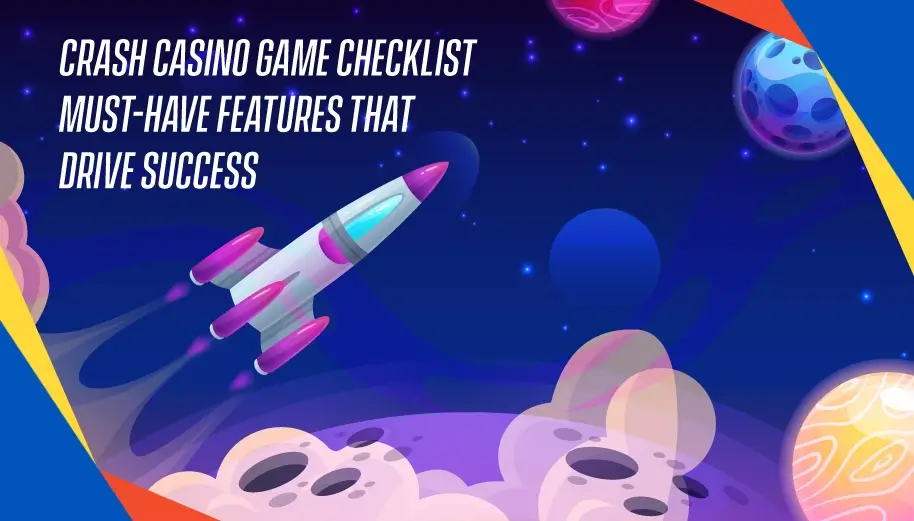 There was a time when online casinos were heavily dominated by traditional casino games like slots, blackjack, roulette, etc. But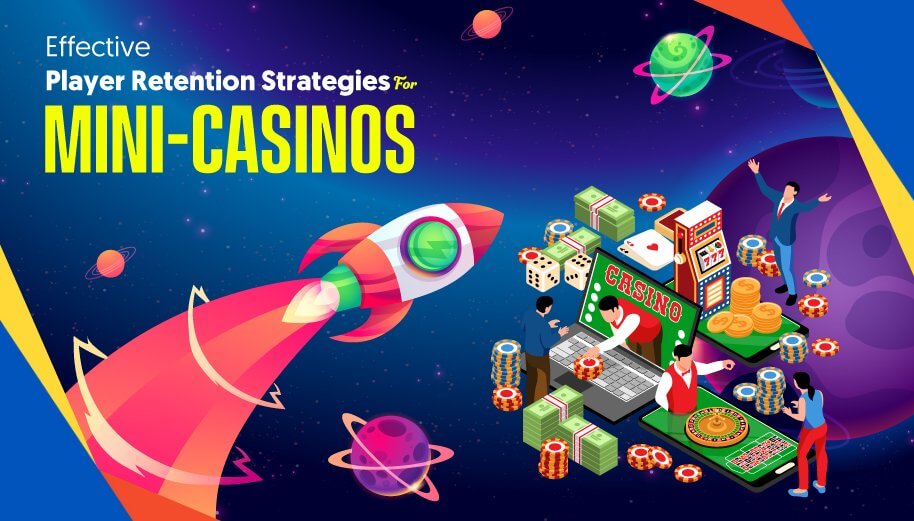 Any online business has only two priorities: gaining customers and retaining customers. And, online mini-casinos are no different. Retaining existing
Our team has recently been informed about certain entities or persons who are doing online frauds by falsely positioning themselves as representatives of our organisation. These individuals have used different social messaging channels such as Skype for doing frauds & acquiring online payments via crypto from a few individuals. Read More..