Spread Betting Exchange Platform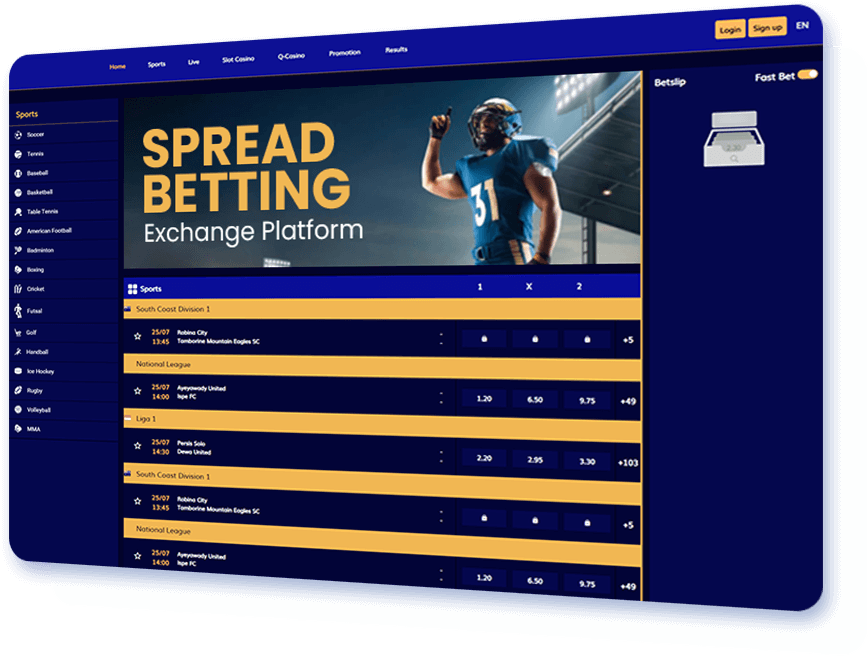 Games from known providers
Flexible & User-friendly Spread Betting Exchange Software Solutions
GammaStack delivers flexible and user-friendly spread betting exchange software solutions from where users can place bets hassle-free. Our feature-rich solutions are a perfect fit for all business types including startups or well-established businesses. Our developers create designs that are unique and cost-effective. We ensure timely deliveries with innovating best practices.
Spread Betting Exchange Software with Numerous Merits
100% Customizations
We listen to our customers' demands for different business models. Our developers don't leave any stone unturned in delivering industry-specific solutions.
Reports & Analytics
GammaStack integrates API from various data and service providers that generate analytics and reports for the users.
Third-party Integrations
Integrations act as the cherry on the cake and we make sure to integrate necessary integrations for your betting exchange website. Be it the payment gateways integrations or social media platform integrations, you have got
Hedging and Exposure Handling Tools
These tools are essential for a spread betting exchange platform as it allows decreasing the risk that punters usually face while betting.
Risk Management Tools
Our risk management tools help users to manage their bankrolls as it notifies users when they go above bet limit.
Traits Included with Spread Betting Exchange Platform
Get maching odds with matching engine and seamlessly boost engagement.
Modifiable Commission Rates
Leverage modifiable commission rates and help admins decide their commission on their terms.
Help punters withdraw game with their money with our early cash-out feature.
Risk-free In-play, Live and Pari-Mutuel Betting
Skyrocket thrill with our wide bet type coverage that gives your punters plenty of options.
Fully Customizable Affiliate Systems
Customise affiliate systems without any hassle with our modifiable affiliate system.
Get the best data for your spread betting exchange platform with Betfair API integration.
Leverage multiple odd formats that include fraction, American, decimal and more.
Back/Lay Odd Types Supported
Boost betting thrill with our back/lay odd types support and help users place better bets.
Management of Liquidity and Bet Limit
Our spread betting exchange platform is perfect for liquidity management and bets limit controls.
Exhaustive Admin Dashboard
Get all the features essential for smooth management of the platform with our admin dashboards.
Manage widespread agent networds without breaking a sweat with our multi-tier agent system.
Flexible Commission Types
Leverahe various types of commissions that include Mix FTD, Tiered CPA, Standard, revenue share etc.
Elevate the complete gambling experience of your customers with our bet history feature.
Get support for diverse, widely spoken languages with our multilingual software solutions.
Payment Gateways Integration
Give your gamblers plenty of options to choose from with our various payment modes.
More Sophisticated Features
Complete Cycle of Spread Betting Exchange Platform
01
Requirements Outlining





05
Task Planning & Distribution

06
Wireframing and Design



09
Customer & Marketing Support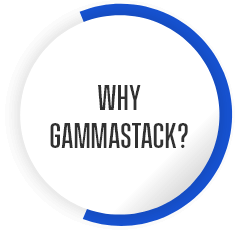 Dynamic Teams of Professionals
GammaStack is popular for its excellent development services and iGaming products. In 8+ years we have empowered enterprises to achieve their business goals. We use cutting edge technologies ensuring fast product development thus disrupting the way people use to bet earlier.
Sports Betting Offerings to Empower Your Business
1. Do you provide custom spread betting exchange software development?
Yes, with our custom spread betting exchange software development services, you can develop software on your terms, according to your requirements.
2. What features come with spread betting exchange software?
Our spread betting exchange software includes matching engine, cash-out, ID cards, multi-lingual support, cryptocurrency support, agent systems, commission types, bet types, and much more.
3. What sports are covered in the spread betting exchange platform?
Our spread betting exchange platform covers sports like tennis, baseball, football, soccer, basketball, cricket etc.
4. Do you also provide ready made betting exchange software solutions?
Yes, with our white label betting exchange offerings, you can get ready to launch betting exchange software solutions.
5. Why should I choose GammaStack for spread betting exchange software?
GammaStack not only provides you a complete spread betting software solution but also provides you post launch customer and marketing support. Apart from this, we also provide you maintenance services that allow you to carry out operations smoothly.
We'd love to hear from you and are happy to answer any questions.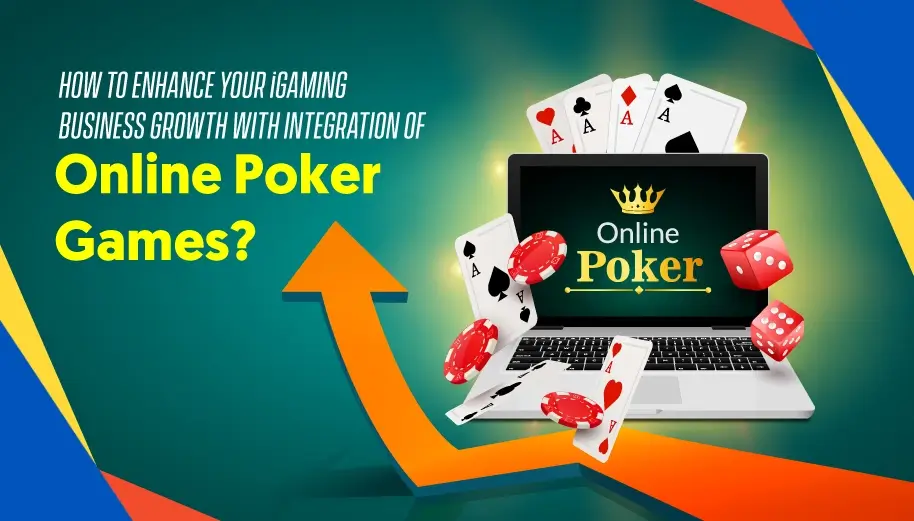 The iGaming industry has seen remarkable growth over the recent years. Different entrepreneurs have started seeing great potential in the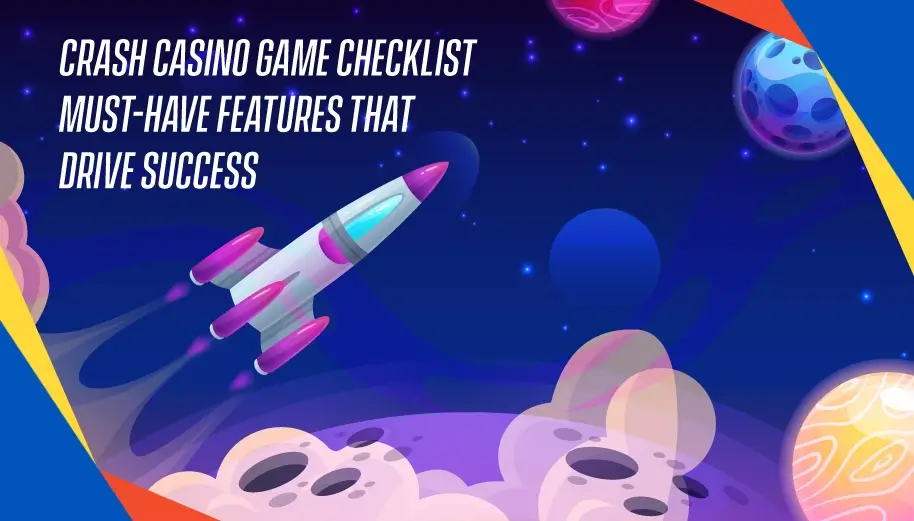 There was a time when online casinos were heavily dominated by traditional casino games like slots, blackjack, roulette, etc. But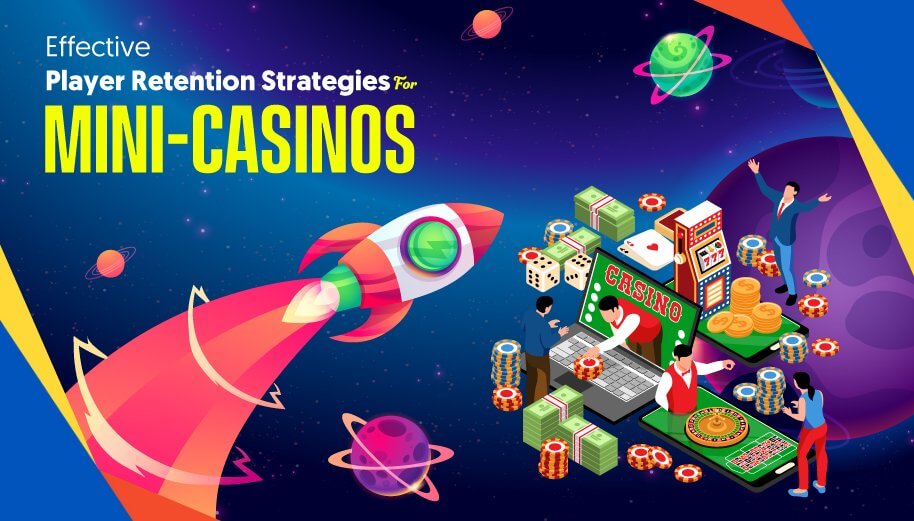 Any online business has only two priorities: gaining customers and retaining customers. And, online mini-casinos are no different. Retaining existing
Our team has recently been informed about certain entities or persons who are doing online frauds by falsely positioning themselves as representatives of our organisation. These individuals have used different social messaging channels such as Skype for doing frauds & acquiring online payments via crypto from a few individuals. Read More..