Greyhound Racing Betting Software Development Company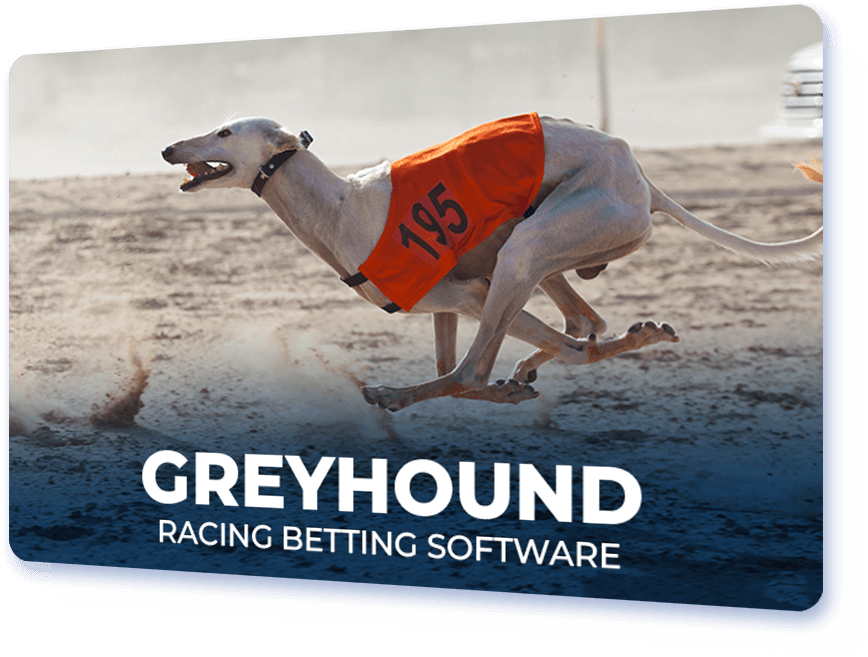 Ultra-Modern Greyhound Betting Software
GammaStack offers businesses the support to develop their top-class greyhound racing betting software across the globe to keep their clients ahead of the race and competitively edgy. The greyhound betting platform offered by GammaStack comes as an all-in-one product with a full opportunity to customise the solutions. Our services not just stop at the developmental phase but also cater for post-developmental, marketing, and other assistance to offer the best of all.
Benefits Availed In Our Greyhound Racing Betting Software
More Betting Markets
Grab the benefit of covering wider markets as required for a diverse betting experience with GammaStack's comprehensive greyhound betting software.
Smart Contracts
Standardise your solutions with complete authentication, safety, and encryption using the benefit of the smart contract that keeps the deal transparent.
Wide Cryptocurrency Support
Bitcoin, LiteCoin, Ether, Polygon, etc. are some of the trending cryptocurrencies you can integrate with the greyhound betting platform for diverse payment options.
Odds Integrations
Edit, create, manage, and control your odds with the odds management tools that are customised and integrated just as you want them.
Bespoke Designs
The greyhound racing betting software curated by GammaStack benefits clients with the ease of customising their designs just as they want them.
Top-Trending Technologies
Our greyhound racing betting software are supported with the best and trending technologies to keep predictions and algorithms at upscale.
Zero Revenue Share
Be free from all the extra or additional revenue share while operating the software as we do not imply any such costs to our clients.
Superb Algorithms
Our art-of-the-state algorithms and predictive tools are of the finest quality that give your punters more logical and valuable bets.
Trendy Betting Solutions Templates We Offer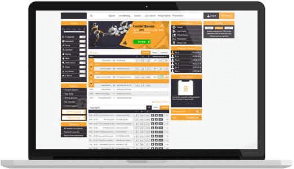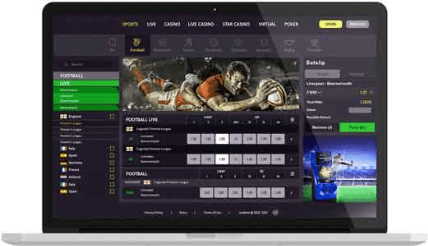 Custom SportsBetting software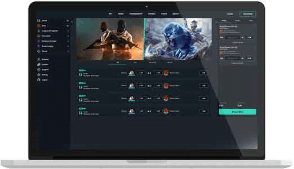 White Label SportsBetting software
Exclusive Features Added To Our Greyhound Racing Betting Platform
Configure your greyhound racing betting software with your likeable digital and e-wallets to ease clients with easy finances.
Odds from different platforms and feeds can be configured with the greyhound betting platform to make your bets more analytical.
Get access to centrally administrate and manage your greyhound race betting software using our admin dashboard feature.
Not just desktop or web, but our greyhound betting solutions are also well-supported and responsive on mobile devices for any time betting.
Keep your punters notified about trends, events, news, and current updates using our notification feature.
No need to hassle as we offer round-the-clock support system and help not just our clients/operators but also punters while betting.
Handicaps, parlays, each way, etc. are some betting types that are prevalent and can be used with our greyhound betting software.
LinkedIn, Facebook, Twitter, etc. are some top social media that can be linked to our greyhound racing betting platform for social sharing of your wins and progress.
Our greyhound racing betting software provides a grouping facility where punters can communicate with each other for tips and other information.
Get access to controlling your software and admin processes for sole management using the agent system.
The backend logic we offer with the greyhound racing betting software development services helps in complete technical assistance.
Let's Delve Into Different Styles Of Betting Supported In Our Betting Solutions

Traditional Betting
Popular among the novices, traditional betting may account for bets like single, doubles, or even multiples which makes wins easy.
Parlay
Putting multiple or different bets that can be collectively considered as one is the parlay betting style which lastly generates big wins.

Head-to-head
The head-to-head or H2H betting type is where one can get only two results viz. Win or lose which makes the bet more strategic.

Handicaps
Handicaps are one of the betting types which offer users certain challenges as per their strengths in betting, and thus make winning more challengingly fun.

Over/Under
Bet on either over or under the betting range of numbers of a threshold as per the probability of occurrence and win if your bet is placed on the right side.
Pool Betting
Widely known as pari-mutuel betting, this style offers poo, where similar bets of punters are placed and the wins are divided as per the bets placed only.

Each Way
Place two bets i.e. a win bet and set bet, where winning either or both the bets make profits for punters and hence becomes the likeable one.
What Other Sports/Esports Do We Cover?
Not to keep your punters accessible to limited sports, hence we have esports as well to bet on
How Do We Develop Greyhound Racing Betting Software?










10
Implementation & Post-Implementation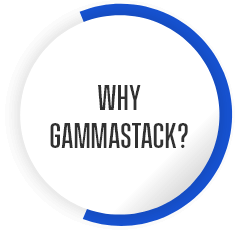 On-demand Hiring Assistance
GammaStack is a pioneer in the industry of greyhound racing betting software development. Expertise with industrial standards and trends for more than 8 years now, GammaStack offers exclusive solutions for greyhound race betting to global operators. Along with the development, GammaStack has its name in the industry for an unmatchable post-launch, marketing and other related assistance which are crucial for the businesses to succeed. So, what are you waiting for? Grab the best greyhound racing betting software development services from GammaStack and succeed comprehensively.
More Likable Offerings For You!
FAQs - Greyhound Racing Betting Software Development
1. What does greyhound racing betting software offer?
The greyhound racing betting software offers a wide range of greyhound racing coverages on one platform where users are facilitated to bet as per the odds and probabilities and make the wins.
2. What quick benefits can I get from having GammaStack as my provider?
Easy customisations, trending features and specifications, top-tier technologies, etc. are the best benefits receivable from GammaStack.
3. Can I get hiring and staffing assistance from GammaStack?
Yes, as per the demand and requirements, we offer staffing and hiring of developers for assisting businesses in their progressive development.
4. How is custom sports betting software different from ready-to-launch betting software?
Custom sports betting solutions can have everything as bespoke or customisable as per needs, whereas, a ready-to-launch is standardised and built for the direct launch which gives quick market entry to businesses.
5. What payments gateways can be incorporated into my greyhound betting software?
Stripe, Skrill, PayPal, Harvex, etc. are some trending payment gateways we configure in our greyhound betting platform.
We'd love to hear from you and are happy to answer any questions.
In the past years and upcoming ones, the online gambling and betting industry has been on fire. Indulging in B2B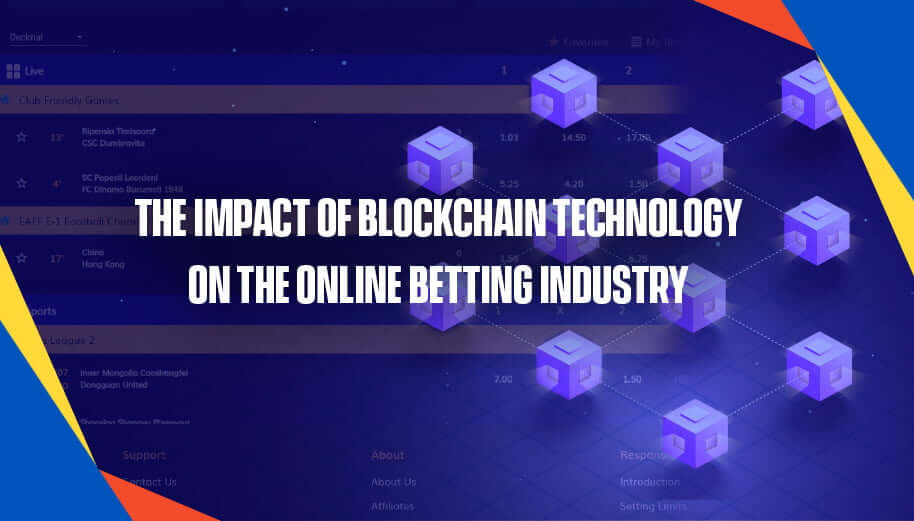 The trends of online sports betting have grown exponentially and will be witnessing tremendous heights in the coming decades. Most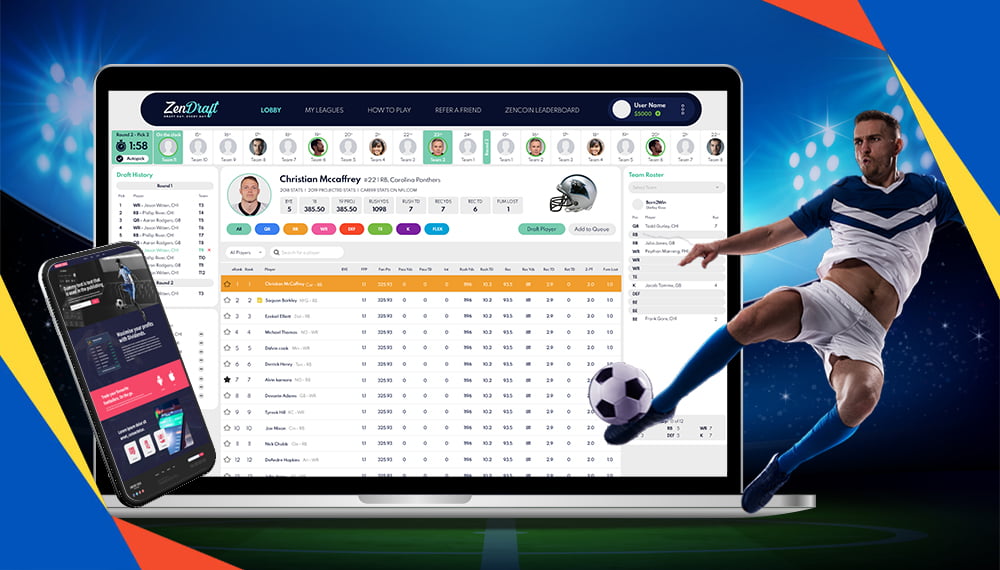 Betting exchange is a marketplace where bettors can directly place wagers against one another rather than placing bets against a