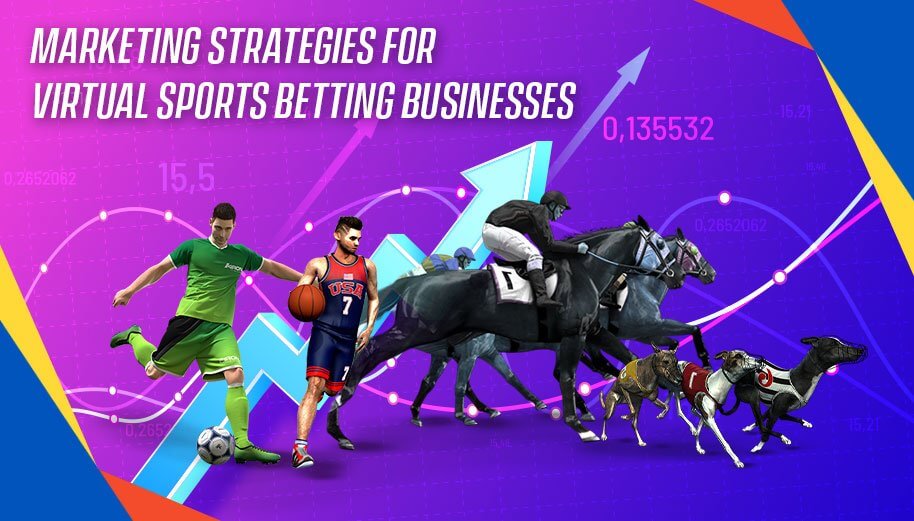 There was a time when being found online was so much simpler. There was no technical know-how about how to rank in the first position on Google. It was all so easier two decades ago. But today, times have changed. There is so much technicality around how to be seen on the world wide web. Thanks to the expansion of Google's algorithms and the emergence of new guidelines, being found requires a complete team of experts if your business is on the web. And the same is true for your virtual
sports betting business
. Virtual sports betting industry is a highly profitable industry with a shining future ahead. And at the same time, it's one of the most competitive industries as well. Afterall, it's a billion dollar industry and everyone wants their slice of the pie. If you are a virtual sports betting business owner, you must be aware of the competition online. Even after the scope, you need traffic, punters and engagement in order to generate revenue and survive. Hundreds of businesses compete for the first rank. And if you are not ranking on at least the first page of Google, you need other ways to reach your target audiences. Since the competition is tough, various businesses also offer sign up bonuses, loyalty bonuses, etc to bring and retain punters. But is that enough? The good news is, there are several other effective ways to generate traffic on your virtual sports betting platform. Let;s explore how you can effectively market your
virtual sports betting software
and generate quality traffic.
Online Marketing Strategies For Virtual Sports Betting Business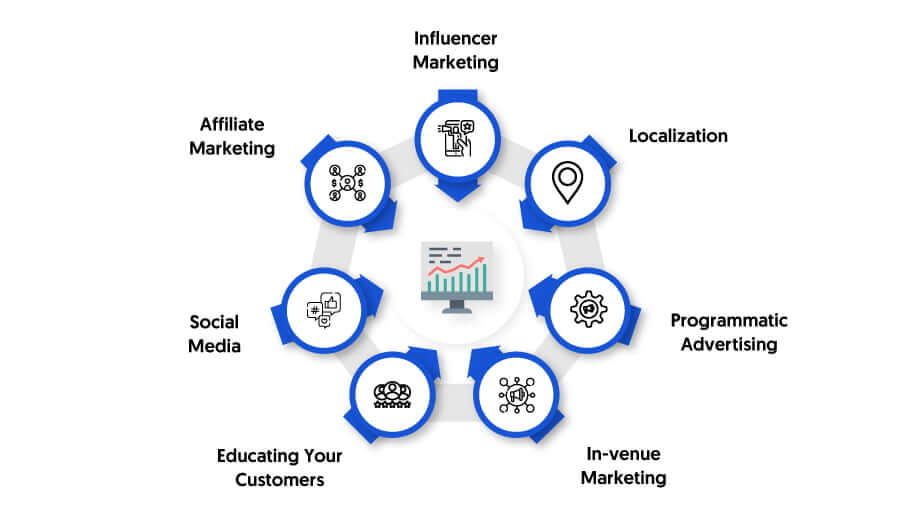 Below are the marketing strategies you can implement to reach your target audiences and to convert them into loyal customers.
Influencer Marketing
The good news about virtual sports is people love watching. And with virtual sports betting, people love watching other people take risks, lose or win. There are several punters who live stream online. You can find them on various channels such as Youtube, Twitch etc. Since these influencers already have a fan following and they are trusted by fellow punters, the chances of conversion are higher. You can approach them for the promotion of your business. They charge a fee, depending on their number of followers, their reach on multiple platforms etc and in return, they talk about your business and encourage their audiences to try it. It sounds simple but can be super effective.
Localization
Localization can do wonders for your business if you are trying to target one particular geographical area or a particular segment. Make sure your virtual sports betting software supports various languages. Also, ensure the content is designed and developed in such a manner, that local audiences, especially non-english speaking audiences are able to connect with it. Localization does require a level of research, but when done right, it can help you conquer and thrive globally.
Programmatic Advertising
Automation has revolutionised almost every industry. And advertising is no different. Programmatic advertising enables you to decide the criteria along with the budget, and allow the AI to determine which advertisement to buy at what time. This not only reduces manual work and takes the guesswork out of the process, but also improves the overall results while executing highly targeted advertising campaigns.
In-venue Marketing
One of the best ways of marketing your virtual sports betting platform is in-venue marketing. Basically, virtual sports betting software operators set up a stall and offer their visitors gift cards or promotional codes. These stalls can be placed in stadiums where fans and spectators are already enjoying their favourite sport. You can also make your brand memorable by offering branded goodies to your customers to promote your brand.
Educating Your Customers
Almost every business in the B2C space can leverage content to market themselves while connecting with their audiences. The best part about this? It's free to open up a channel on any video sharing platform. Businesses can easily leverage these channels, promote their offerings, offer incentives, free bets and much more.
Social Media
Social media can be one of the most effective ways to market an online virtual sports betting business. And today, If your business is not on social media, you are missing out on massive opportunities. And if you are targeting younger audiences, social media could be a gold mine. You must have a page of your business where you promote your offerings. You can also run social media campaigns to ensure your adverts reach your target audiences. Another way of promoting your business? Form communities and groups. Last but not the least, you can host events and promote them on social media.
Affiliate Marketing
Affiliate marketing is cost effective and helps you gain customers with minimum efforts from your side. The best part? You only pay your affiliate marketers for conversions. No hidden catch. Hence, affiliate marketing is one of the most preferred modes of marketing for virtual sports betting software operators.
READERS OF THIS BLOG ALSO READ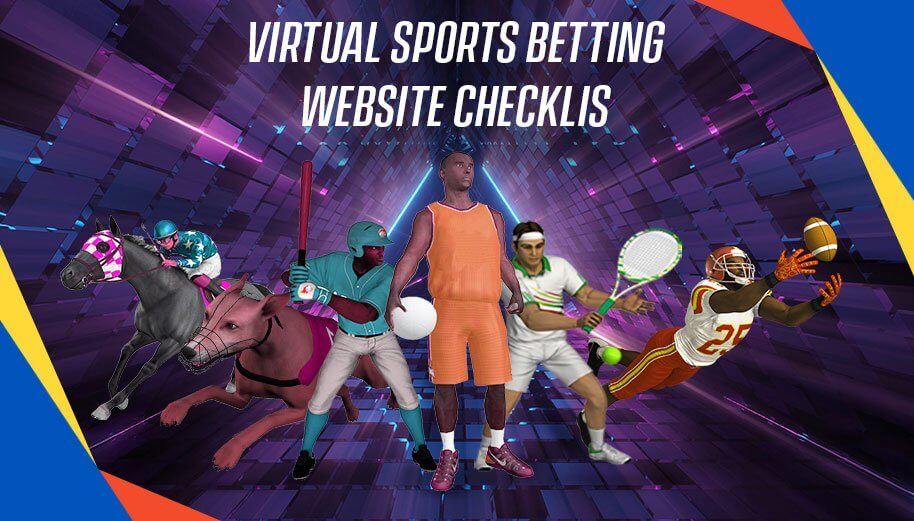 Virtual Sports Betting Website Checklist: Must Have Features Of Successful Virtual Sports Betting Software
February 21, 2023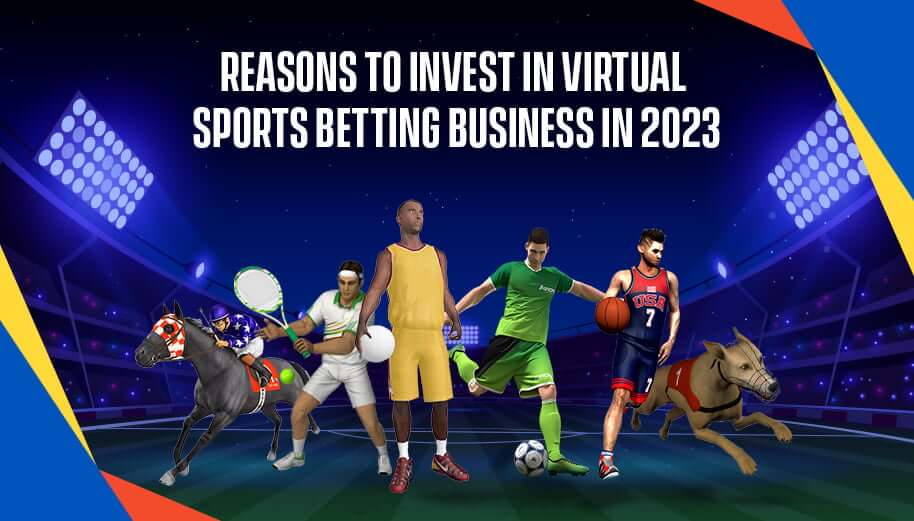 Reasons To Invest In Virtual Sports Betting Business In 2023
February 16, 2023
The Ultimate Guide To Starting Your Virtual Sports Betting Business In 2023
February 14, 2023
Google Ads
You can do all the hard work to rank organically. Or, you can make an investment and rank on the first position for certain keywords. But make sure you make the most of it. Make it persuasive and use the right keywords in the heading as well as in the ad description. Google ads are one of the most effective ways to promote your business and can help you multiply visitors in no time.
Email Marketing
Email marketing is one of the most effective methods of marketing every business should adopt. But the catch is, you need to offer something solid to your potential customers in order to get their emails. This could be free bets, a guide to betting, some bonus etc. After getting access to emails, you can start pushing mails to form a relationship with them, ultimately converting them into customers. Email marketing can be done effectively with various tools such as Mailchimp, Get Response, Aweber, etc. These tools will give you complete insights as well as control over your email campaigns and will also help you further refine your email content for maximum conversions and engagement.
Forums
You'll be surprised to know how many punters hang out on forums. These forums are used to share effective gambling strategies, talk about new games in the market, odds etc. If done right, promoting your business and your offerings in forums can help you hit the customer jackpot.
Search Engine Optimization
You may use several methods for promoting your business, but one of the most crucial aspects of marketing is SEO. SEO not only helps you optimise your website but also allows you to climb up the ranks, organically. You can boost your efforts by continuously publishing blogs and other useful resources for your punters to promote your business on Google and other search engines.
Youtube Advertising
Everyone has access to smartphones and everyone accesses Youtube for entertainment, irrespective of age and gender. Hence, Youtube can help you get a significant amount of customers. You can do this in two ways. First, banner ads that are displayed below the video. Second is video advertisement. These can be placed in relevant categories for maximum exposure.
Partnering & Sponsoring
Partnering up with various brands that are relevant to your business can help you leverage their fan following. Make sure you are selective of who you are partnering with. Second, sponsoring. Sponsoring events is another effective way of increasing brand awareness and recognition. You can sponsor a local event, a charity event, a live music event, food event etc. Make sure you analyse the audiences of these events before you make an investment.
Want to Know How to Start a Virtual Sports Betting Business?
Offline Marketing Strategies For Virtual Sports Betting Business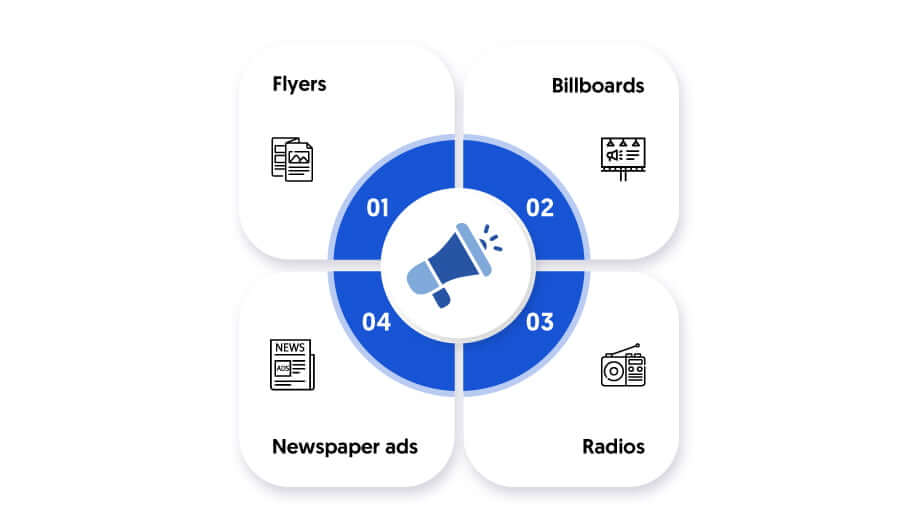 These might sound old in the modern era, but they are still effective. Offline marketing allows you to target audiences in a specific geographical area and can be an effective way for boosting conversions. This method includes flyers, billboards, radios, newspaper ads, etc. If you want to target an area out of your jurisdiction, you can easily get in touch with a marketing firm residing in that particular area and get the job done and reach masses with their help.
EXPLORE MORE BLOGS FROM VARIOUS CATEGORIES
How GammaStack Can Help you Market Your Business Effectively
GammaStack is a leading virtual sports betting software provider that specialises in delivering advanced and best-in-class virtual
sports betting websites
. We deliver world class solutions to various virtual sports businesses for diverse virtual games that include Football, basketball, tennis, greyhound racing, horse racing and so much more. But, we don't just stop there. Once the virtual sports betting software gets deployed, we arm businesses with our post launch marketing services. This enables them to enhance their brand awareness, boost brand recognition, and helps them thrive in the highly competitive space.Get armed with our marketing assistance and empower the growth of your business today!
How can I make use of Twitter for marketing?
Twitter allows plenty of opportunities to help you get seen by your potential customers. The very first step would be setting up your account and tweeting about your business and its offerings. The second step would be posting according to different time zones to target your audiences belonging to different regions. And the third would be to make use of hashtags and tagging. This will allow you to tap into the followers of others. Last, be consistent. Post regularly and promote your offerings.
How can I find influencers for the marketing of my business?
You can find influencers on various platforms such as Youtube, tick tock, twitch, instagram etc.
What are some of the best social media platforms for finding my target audience?
Some of the best social media platforms include facebook, twitter, instagram, reddit etc.
What are some tools that I can use for email marketing?
Some of the most useful tools include Mailchimp, Aweber, Get response etc.
Can Localization help my business gain recognition?
Yes, if you are looking to target an audience of a specific geographical area, localization can do wonders for your business. Localization helps you serve your customers in their language and helps you connect with them better. It also helps you refine customer experience and helps you enhance visibility.
Our team has recently been informed about certain entities or persons who are doing online frauds by falsely positioning themselves as representatives of our organisation. These individuals have used different social messaging channels such as Skype for doing frauds & acquiring online payments via crypto from a few individuals. Read More..