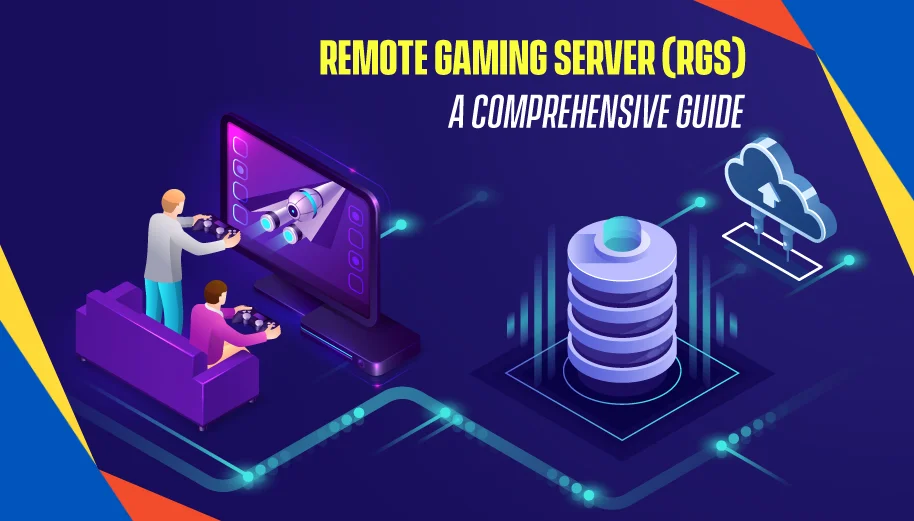 The phenomenon of gaming and gambling has widened and grown from the traditional styles to now online, and more. In this era of advanced cross-platform, cloud-enabled delivery and management systems, businesses have cracked that the road to success in the online gaming business is by getting game servers which help in hosting the platform worldwide for the remote and personal gaming experience to users. Not just this, but the demands of anywhere accessibility, be it in physical bet shops, mobile devices, laptops, desktops, etc. have always seen increased popularity in the last few years. Cloud or remote gaming servers come as a life-saving tool for gaming businesses today which lets players enjoy games privately via hosted services on any channel or device of their choice.
Now, to understand the terminologies in a deeper sense, let's take a deeper dive into understanding RGS i.e. Remote Gaming Servers, their uses, benefits, risks, and applications that have changed the trends for online gaming businesses worldwide.
Remote Gaming Server or RGS is a platform or an infrastructure which acts as a backend system for responsible storage, distribution, management, and delivery of data such as the gaming software, graphics, content etc. to users' devices. Sometimes also abbreviated as Cloud Gaming or Dedicated Gaming Server, the RGS is a fully private and remote server where games are hosted by the admins who set up the server. The remote users can connect to the server directly, meaning they can play remotely over the cloud system, isn't this interesting?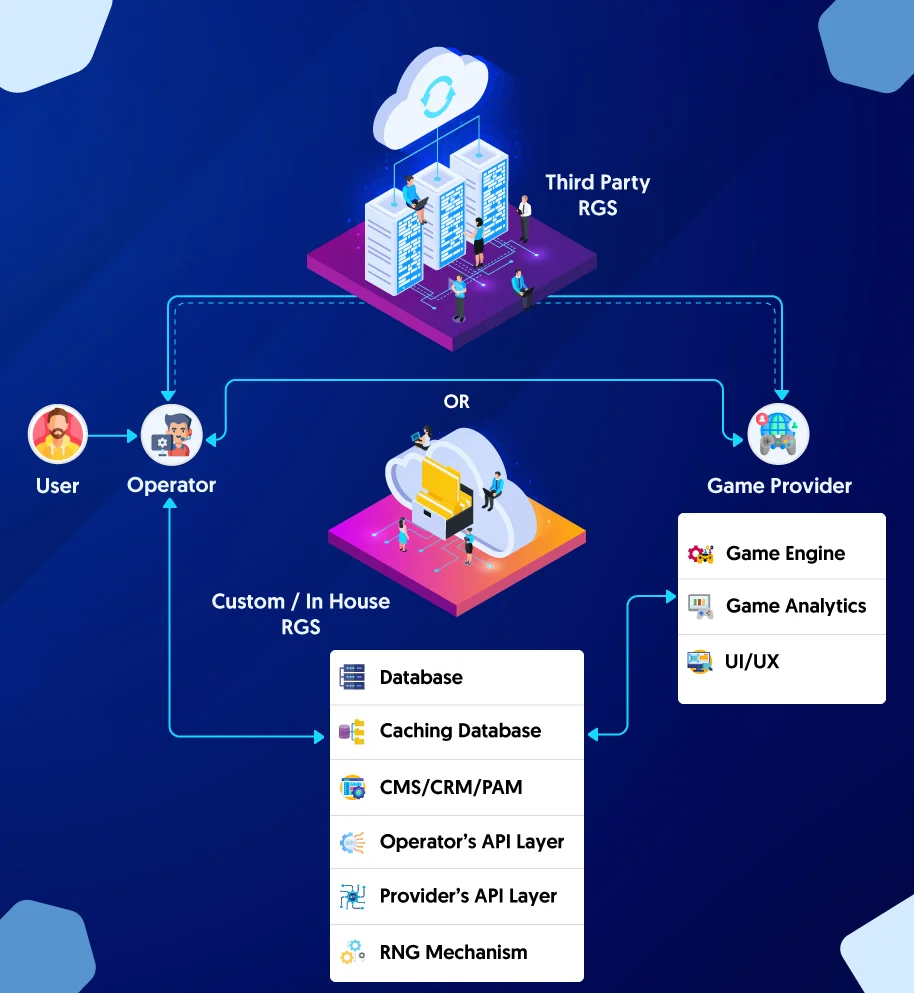 Now what makes RGS better than the existing or traditional gaming approaches? Well, it is the cloud-enabled mechanism where a single integration offers access to multifold features, lets payers enjoy remotely anytime and anywhere, and feasibly chooses which users can connect to the server. In short, RGS is an infrastructural capacity enabled by the cloud for global B2C iGaming operators or providers that functions the delivery of the games and content to the developed gaming systems across various channels like online, mobile, etc. for the remote, uninterrupted, and seamless gaming experience.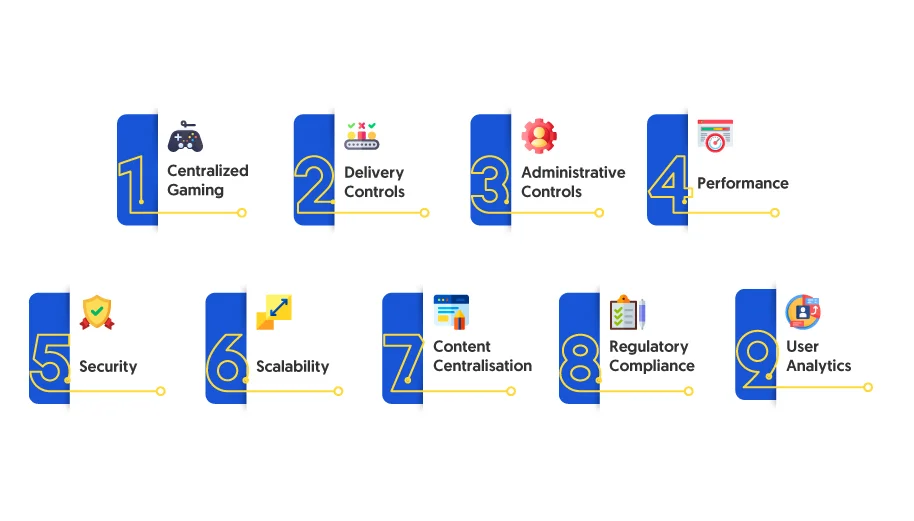 Centralized Gaming
Offering more than what a traditional game store could offer, the RGS integrates multiple games from different sources and centralize them into one for a diverse gaming experience and seamlessness. RGS acts as a repository for diverse game content that includes slot games, table games, sports betting, casino, etc. along with the assets required for each gameplay.
Delivery Controls
Remote Gaming Servers have got popularity because of the seamless delivery and retrieval of data it provides. It typically provides an application programming interface or API which lets gaming software connect and communicate with the server. This API integration facilitates the retrieval and delivery of games and their content, player account management, and various other functionalities.
Administrative Controls
RGS gets you the benefit of control over the gaming experience such as in establishing the game rules, configurations, private or public settings, selecting who can access or enter the game, and many others which enhances its security metrics.
Performance
Dedicated gaming servers such as RGS consist of advanced technical compatibilities such as higher levels of RAM, internet connectivity strengths, etc. which ensures non-arousal of any glitches, crashes, lost data, lags, etc. during the gameplay at any device and at any point in time.
Security
Ever wondered about how remote gaming servers are so secure? The best RGS providers certainly mention ultra-modern cybersecurity measures like robust firewalls, DDoS or Distributed Denial of Services protection, scheduled or planned backups, etc. which act as the protective shield for your gameplay over RGS.
Scalability
The benefits of RGS include a scalable performance at the topmost. Designed specially in a way to handle higher volumes of infrastructural loads and player traffic, the remote gaming servers are capable of accommodating the demands well enough to ensure seamless and uninterrupted gameplay to the punter without hindering their performance.
Content Centralisation
Remote gaming servers are popular as a result of their centralised storage and management of content and other resources. This simplifies the content distribution, changes, and updates and makes them accessible to players without requiring individual software upgrades.
Regulatory compliance
Gaming businesses and operators usually get interested in remote gaming server is because of their built-in compliance features and tools to adhere to regulatory requirements. This ensured the maintenance of compliance with legal and jurisdictional requirements, thus reducing the risks of penalties and legal complications.
User Analytics
Ever wondered how gaming businesses get to manage their player information, player behaviour, performance reports, and financial metrics so well even after having large volumes of data to access? Well, the remote gaming servers typically offer the advantage of robust reporting and analytics which allows operators to allocate the data of their interest and analyse.
Read More Blogs from Diverse Categories
Know About The Drawbacks Of RGS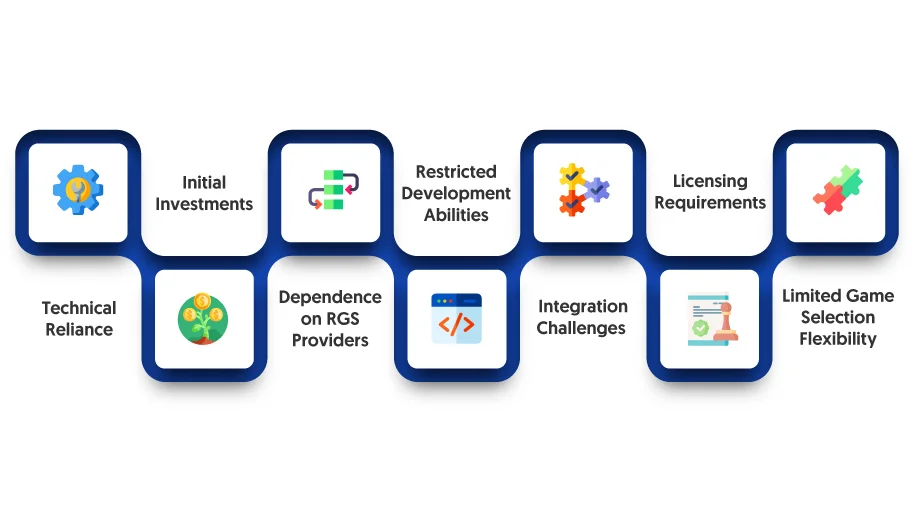 Technical Reliance
When talking about remote gaming servers and dedicated systems alike, internet connection and other technicalities become the mainstream thing to look after. Even a minor disruption in internet connectivity can lead to an interrupted gaming experience, data centre management, etc.

Initial Investments
Development, integration, licensing, management, routine maintenance, and upgradation of the RGS requires a lot of initial investments and costs. Moreover, depending on how high and what your special requirements are, the cost additions happen, thus making installation of RGS a cost-added tool for the gaming industry.

Dependence on RGS Providers
When gaming businesses utilize RGS, they become dependent on the RGS providers for all resources like game content, updates, support, etc. any kind of delay, issues, or glitches from the providers can impact operators' ability to deliver the seamless and best kind of experience to players. Hence, it becomes very crucial to select the best RGS providers for your business.

Restricted Development Abilities
Integrating a remote gaming server means relying on what the RGS provider adds or provides in the game content, features, tools, etc. To introduce or create any unique offering in the RGS, thus, becomes impossible for the operators, and hence minuses their power of competitiveness and the ability to differentiate their platform from the competition.

Integration Challenges
Integrating the dedicated game servers are tricky from the integration point of view. Integrating an RGS into the existing online platform imposes technical challenges like compatibility issues, inconsistencies between APIs, software glitches and conflicts, testing adequacy, collaboration, and whatnot.

Licensing Requirements
Operators that use RGS need to see and adhere to the RGS compliance, licensing, and other regulatory requirements. In order to operate seamlessly in cross-borders, the RGS integration comes with the challenge of checking and sticking to the legal proceedings before execution.

Limited Game Selection Flexibility
While remote gaming servers have been popular because of their unitary and integrated provision of a wide range of games, the specific game titles and their providers may be predetermined. Especially if the RGS provider is in partnership with any specific game developers, it may limit the choices for operators.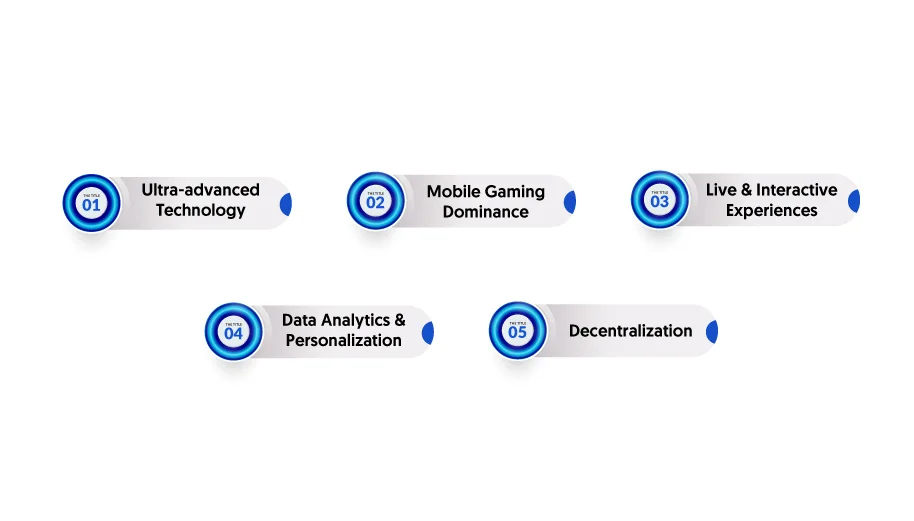 Ultra-advanced Technology
The global online gaming sector will continue to incorporate advanced technologies to enhance its gaming experience. Be it virtual reality (VR), augmented reality (AR), immersive and interactive gameplay, artificial intelligence (AI), or anything else that is more than these; the use of RGS may uplift the future of gaming by seamless transportation of these trends worldwide.
Mobile Gaming Dominance
While the rise of RGS has been because of its cross-platform and cross-browser nature of accessibility, the rise of mobile gaming may take RGS and its utility to the next level. The best RGs providers will focus on optimizing their platforms for mobile devices to enable a seamless experience on the go.
Live & Interactive Experiences
In the present age of online gaming entertainment, the demands for live dealer games and much more interactive experiences are seeing good growth. The coming future of RGS-enabled gaming may support real-time video streaming, increased social interaction among players, and even remote gaming adventures. The overall future of gaming is based on the social aspect which provides players with a more authentic and fun experience.
Data Analytics & Personalization
Analysis of the data to identify patterns and trends is now a common practice in all aspects and industries. The future of online gaming may get into gaining deeper insights of player preferences and gaming behaviours. The future of RGS may demand advanced analytics in hand which can help in real-time optimization of the games, designs, monetization, operational efficiency and so on.
Decentralization
The future of RGS will more demand decentralized processes of online gaming. Blockchain technology and cryptocurrencies have gained traction in the gaming industry today. The dedicated game servers of the future can tend to integrate this with the online gaming platforms for the sake of transparency, security, fairness in gameplay, ease of transactions and finances, player ownership management of virtual assets, and more decentralised game development support.
Interested For Player Attraction & Business Popularity?
How to Integrate RGS Into Your Casino & Other Online Games?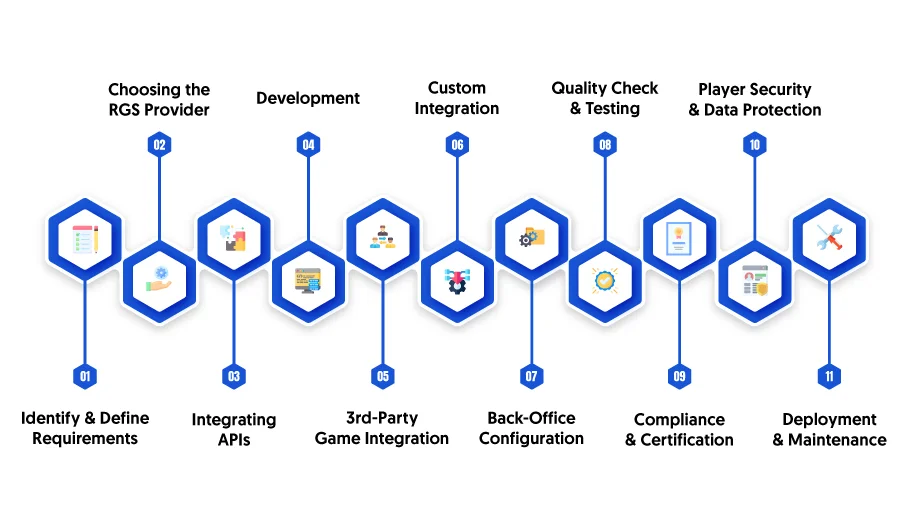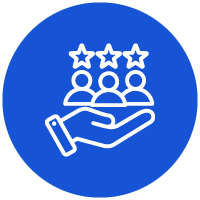 Identify & Define Requirements
First, determine the specific requirements you have for integrating the RGS tool in your gaming platform. This may contain plans about development, features, integrations, and all other planning considerations.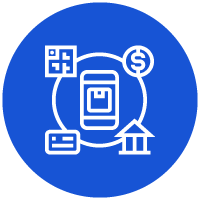 Choosing the RGS Provider
Now once you have cleared your requirements, the step moves forward to selecting the RGS provider which can be the best fit for your needs. It can be based on several factors like game portfolio, security measures, compliance capabilities, etc.
Integrating APIs
Next is to plan, choose, analyse, and integrate the API or Application Programming Interface for your seamless and exciting gaming experience. The API outlines the protocols and methods for accessing, maintaining, and retrieving gaming content, player accounts, and other data.

Development
Engage your development team to implement the necessary code and interfaces to connect your software with the RGS API. This includes integrating features such as game launch, player authentication, game sessions, account management, and transaction handling.

3rd-Party Game Integration
The best RGS providers and integrators usually provide the facility to integrate third-party tools onto your platform as per your choice. The step accompanies 3rd party configurations if needed by the clients and provided by the business.

Custom Integration
The benefit of RGS is that it lets you add custom or bespoke features and tools to the platform. Although in a limited scope, the custom configurations open the hand for uniqueness.
Back-Office Configuration
The next step to integrate RGS in online casinos and games is to collaborate with the RGS providers to integrate the CMS, CRM, and other back-office tools for full control, management, and easy interface.

Quality Check & Testing
The process moves forward to quality checking of the RGS integration, testing based on the standard parameters, and final passage to deployment.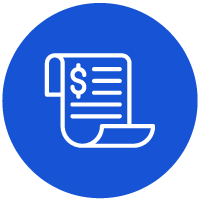 Compliance & Certification
Never to miss, the process also incorporates keeping legal and regulatory compliance, gaining necessary certifications, and all other vital documents.
Player Security & Data Protection
Adding complete security measures, encryptions, secured gateways, authentication models, and other security features is the next task in RGS integration.
Deployment & Maintenance
Finally, the RGS is integrated with online casinos and games. The solution is ready to launch and provide gaming adventure remotely to players.
How To Choose The Right RGS Provider?
Let's take a look at a few points which can help businesses like yours understand which RGS provider fits the best.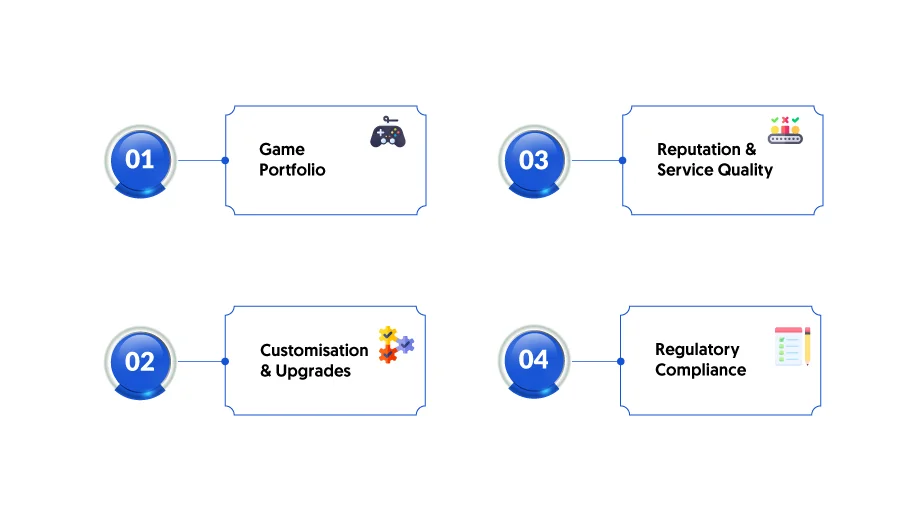 Game Portfolio
The best RGS providers are those which often provide their clients with the best variety of games. Consider the variety, type, quality, and popularity of the games offered by the RG provider in the portfolio. A diverse yet engaging game portfolio is essential to attract and retain players.

Customisation & Upgrades
If your RGS provider is not providing enough customisations and routine upgradation support, this is the time to switch. Prompt custom solutions and their continuous upgradation as per the trends are what an RGS provider must take care of.

Reputation & Service Quality
Brand reputation check is another factor to see when thinking about how to choose the right RGS provider. Evaluating brand reputation, security, quality, and assurances provided by the provider are essential elements in choosing a provider.

Regulatory Compliance
An RGS provider must provide proper guidance on the platform, its utility in online gaming, compliance with legal and jurisdictional elements, and all other details for full transparency and clarity.
GammaStack: The Best RGS Providers
For online gaming businesses across the globe, getting a robust, sophisticated, and technically advanced RGS integration for casinos and other online games is now easy with GammaStack. We at GammaStack believe in taking businesses ahead with the finest RGS integration. We make the partnership smooth and hassle-free for you as we keep control of all stages of the integration i.e. from development to deployment, maintenance, marketing, upgradation, and even control, thus making the process of integration seamless for you.
FAQs - Remote Gaming Server (RGS): A Comprehensive Guide
What is RGS?
RGS stands for Remote Gaming Server. It refers to a centralized server or platform that hosts and delivers online casino and gaming content to players over the Internet. The RGS acts as a repository for various types of games, including slots, table games, card games, and more.
How does RGS integration work?
RGS integration involves connecting an online gaming or casino platform with a remote server that hosts and delivers game content. This integration typically occurs through an Application Programming Interface (API) provided by the RGS provider. The API allows the platform to retrieve and display game content, manage player accounts, handle transactions, and communicate with the RGS server.
What are the benefits of RGS integration?
RGS integration offers several benefits, including access to a diverse range of game content from multiple providers, streamlined game management, scalability to handle increasing player demand, reduced development time and costs, and centralized control over game updates and releases. It also allows for the seamless integration of new games and features into the platform, enhancing the overall gaming experience for players.
Is RGS integration a complex process?
The complexity of RGS integration can vary depending on factors such as the platform's existing architecture, the level of customization required, and the compatibility between the platform and the RGS provider's API. While the integration process may involve technical challenges, collaborating closely with the RGS provider and having skilled developers can help ensure a smooth and successful integration.
Can RGS integration be done with an existing platform?
Yes, RGS integration can be done with an existing platform. The RGS provider will typically provide documentation and technical support to assist in integrating their API with the platform's existing software. However, it's important to assess the compatibility between the two systems and ensure that any necessary modifications or adaptations are made for a seamless integration.
What should I consider when choosing an RGS provider for integration?
When choosing an RGS provider for integration, consider factors such as the provider's game portfolio, reputation, technical capabilities, regulatory compliance, customization options, support services, security measures, and pricing structure. Additionally, assess their experience in the industry, client references, and their commitment to innovation and future development.
Our team has recently been informed about certain entities or persons who are doing online frauds by falsely positioning themselves as representatives of our organisation. These individuals have used different social messaging channels such as Skype for doing frauds & acquiring online payments via crypto from a few individuals. Read More..