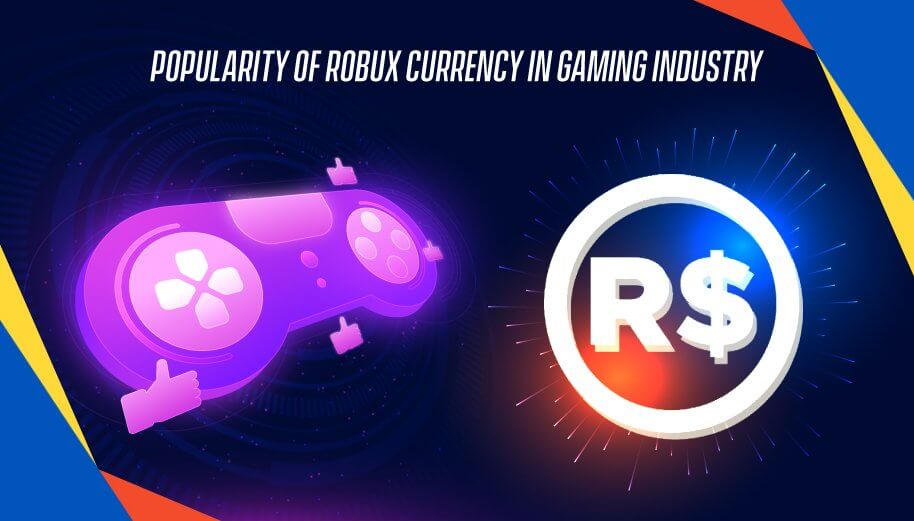 The iGaming industry has evolved significantly since the past few years and has seen multiple advancements. The gameplay of iGaming enthusiasts has become much more convenient and secure through engaging UI/UX, powerful game features, safe payment options and much more. If you are a gaming enthusiast, then you must have heard about Roblox and Robux. Roblox fans know the vitality of Robux in the gameplay as it helps in unlocking different things through experiences. It may be a cool and trending outfit or any other item necessary for taking the player's gameplay to next level. Robux is familiar to all those who play Roblox and they already know how important it is to buy Robux for getting items, levelling up the gameplay and playing better games.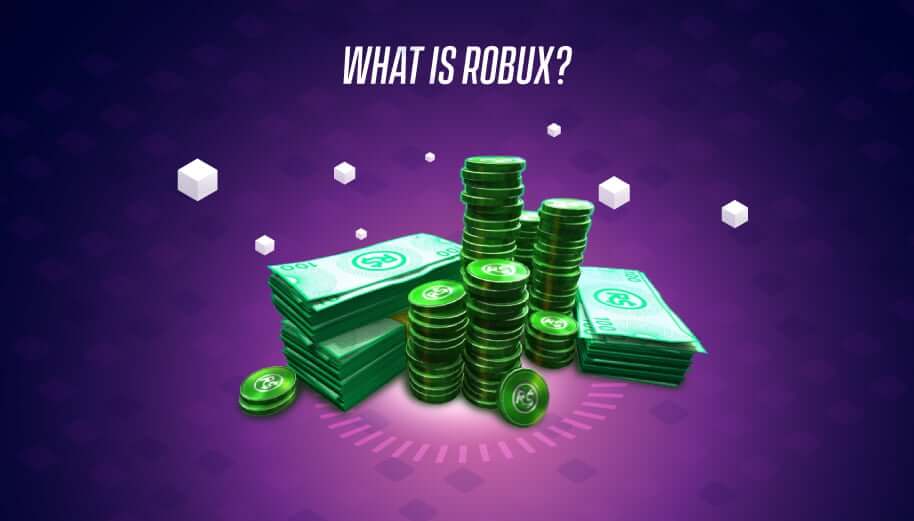 Robux is used by the gamers as the in-game currency in Roblox and can be purchased directly from the website of Roblox or you can also purchase gift cards from the retail stores like Amazon and Best Buy. It can be used for buying special abilities or avatars upgrades in the games. Though most of the games in Roblox are free, there are certain games like Bloxburg in which Robux is required for playing. For instance, Bloxburg costs 25 Robux for playing which is equivalent to $0.99. Accounts which are having a membership receive a Robux stipend and that is one of the ways of getting Robux. Robux can also be donated within the game by the players to one another. Robux was formerly denoted by ROBUX and now as R$. It was added on 14th May, 2007 and was one of the currencies alongside Tix on the platform. Tix was removed on 14th April, 2016. The name of Robux came from Shedletsky and it was known as the primary currency of Roblox. All the paid items in the avatar shop in Roblox are sold for Robux which covers user created contents including game passes as well as microtransactions. It has also been intertwined with the meme culture as memes which are based on a virtual currency usually mock Robux. It is employed outside as well as inside Roblox's culture because it's an iconic virtual currency. On 21st November, 2019, the icon of Robux was replaced to a rounded hexagonal shape; also the colour was updated to gold from the former R$ symbol.
EXPLORE MORE BLOGS FROM VARIOUS CATEGORIES
What are the ways to earn Robux?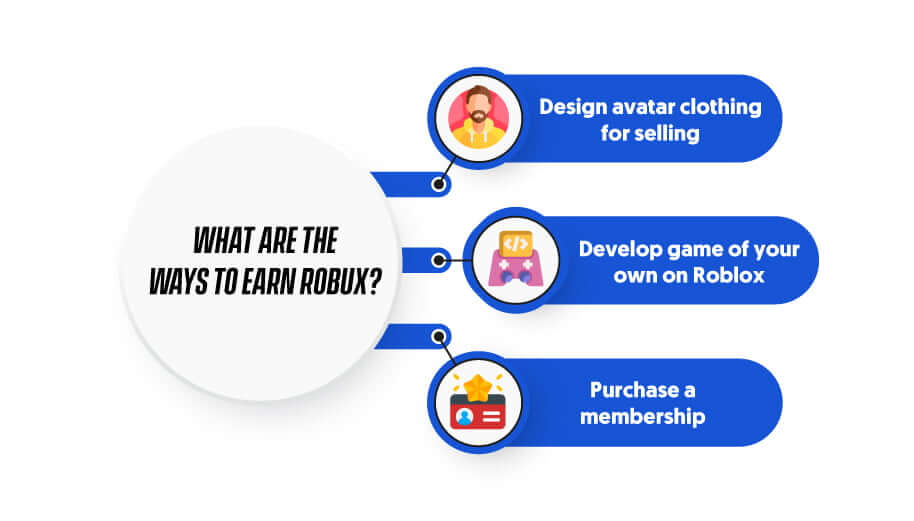 Here are some of the ways through which you can earn Robux:-

Design avatar clothing for selling
Creative Robux players can do creation of their own clothing for avatar to sell in catalogue or for their own players. It is easiest to make T-shirts by creating an image and then upload it on Roblox. You can also create pants and shirts but they are quite challenging to create. After creation of the clothing, an upload fee as well as selling fee needs to be paid depending on the items sold. After fees get paid, items get displayed in the catalogue and are ready to be sold for earning the creator robux.

Develop game of your own on Roblox
You can create as well as publish the games of your own without any additional help. Development of the game does not include any charges and you can make use of everything that is provided by Roblox. For earning Robux, you can do addition of monetization including in-game purchases. There is revenue split between the app store, developer, Roblox, a game monitoring and a platform fee.

Purchase a membership
Buying a premium membership helps you to automatically get a stipend of many Robux every month. On paying $4.99 per month, you get 450 Robux while on paying $9.99, you get 1,000 Robux per and the highest tier charges $19.99 a month in which you get 2,200 Robux.
Need an online casino platform supported with Robux currency as payment option?
GammaStack : Offering advanced iGaming software development solutions & services
GammaStack offers a proprietary iGaming platform called GS Core and we can integrate sportsbook, online casino, online lottery, live casino, etc as per your requirement along with integration of the secure payment options required by you which include fiat as well as crypto payment options. We can also offer you advanced iGaming software solutions including an online casino platform supported with Robux currency as payment option. We can completely customise our iGaming software as per your requirement.
Frequently asked questions
What is Robux?
Robux is the in-game currency used in the Roblox platform by the gamers.
Can you offer an online casino software supported with Robux as payment option?
Yes, we can offer an online casino software supported with Robux as a payment option.
Do you offer a comprehensive iGaming platform?
Yes, we can offer a comprehensive and proprietary iGaming platform called GS Core.
Which payment options are supported in your iGaming software development solutions?
Crypto as well as fiat payment options are supported in our iGaming software development solutions.
Is your iGaming software customisable?
Yes, our iGaming software is completely customisable based on the client's specific requirements.
Our team has recently been informed about certain entities or persons who are doing online frauds by falsely positioning themselves as representatives of our organisation. These individuals have used different social messaging channels such as Skype for doing frauds & acquiring online payments via crypto from a few individuals. Read More..