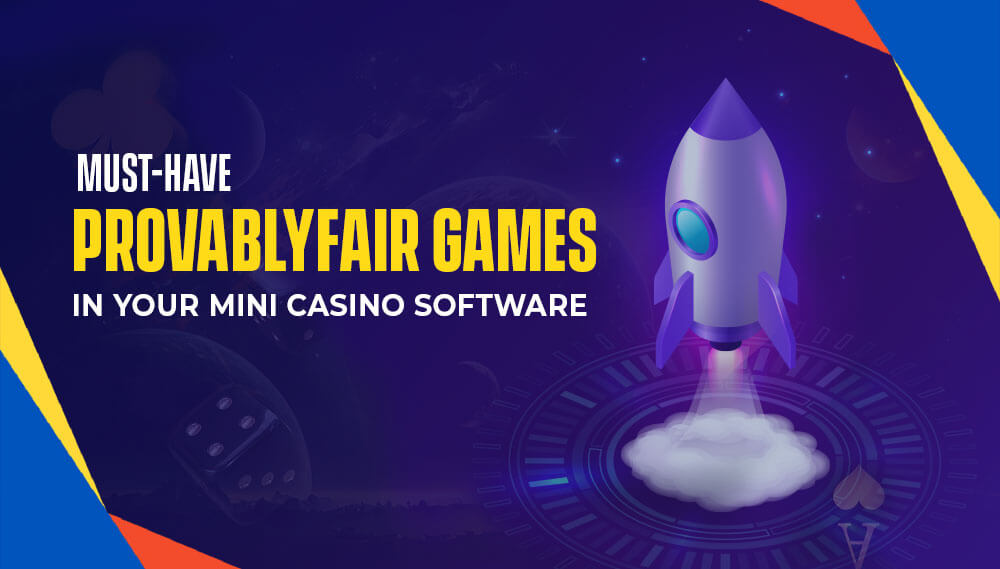 If you are an online casino operator, you know how important customer engagement is. And if you take customer engagement seriously, there is no way you might be willing to compromise on your game collection.

Just like any online business, online mini-casino businesses also thrive on their offerings. Needless to say, your games make up a massive chunk of your key offerings and will contribute significantly to the success of your mini-casino platform. No wonder, more and more operators are investing in provably fair game development and are incorporating more and more innovative and enticing games into their mini casinos.

But there are so many games, how do you choose the right ones? Is there a formula that ensures success? Unfortunately no. But, there are certain games that are known for their engaging game mechanics, and their simple concepts, and are loved by punters around the world.

In this blog, we are going to uncover the mini-casino essentials. We are going to talk about must-have games in your fast casino. Whether you are someone who is just starting out in the industry or you are someone who wants to make some changes in your game collection, this blog is for you.
List of Must-have Provably Fair Games in Your Mini Casino Platform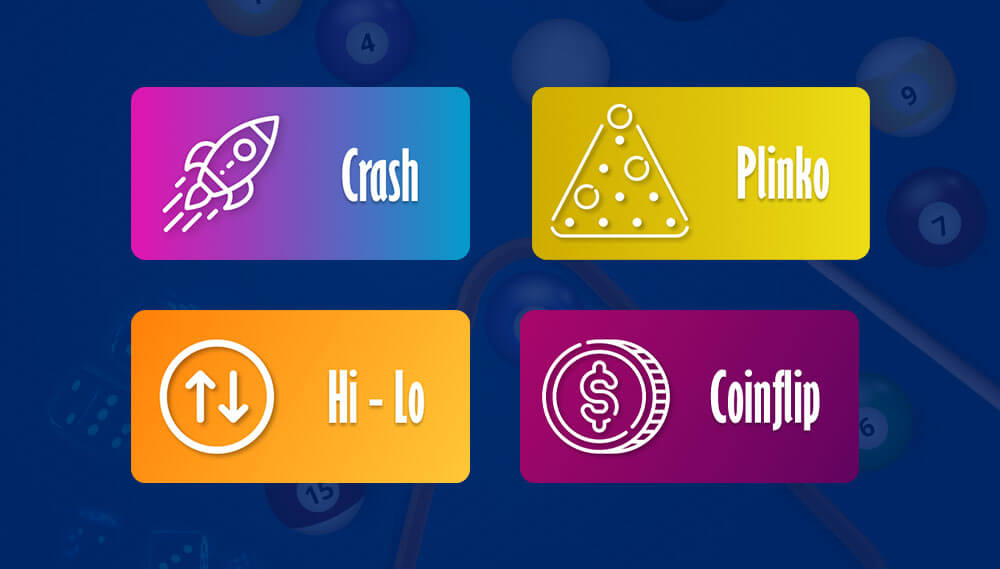 Below is the complete list of some of the high-performing games that have made their way into the list of top mini-casino games.

Crash has become one of the most popular games in the casino industry which makes it a mini-casino essential. The game starts off with a multiplier which keeps on rising. To win the gambling session, punters playing the game are required to cash out before the crash of the multiplier. The game offers a thrilling gambling experience and transfers the control to the gamblers that they love. The game comes in various versions such as Aviator, Helicopter Crash, Football Crash, Balloon Crash, and many more.
Plinko was designed to offer unlimited entertainment to the punters and it's fair to say that the game has effectively succeeded. The game comes with a peg-shedded board and punters are required to release the ball from the top of the board. The ball travels through the board while hitting the pucks which maintains the element of thrill in the game. The reward is decided by where the ball lands. The game comes with a straightforward concept which makes it even more appealing.
The concept behind the game of Hi-Lo is extremely simple. As the name suggests, cards are dealt and the punter is required to guess whether the next card will have a higher value than the current card or will have a lower value. East peasy. No catch. Only unlimited thrill. Hi Lo is loved for its simplicity and is the top pick of even seasoned gamblers.

Coin Flip is one of the minimalistic yet thrilling games of the mini-casino game collection. Punters place their bets on the outcome of the flip of the coin. The game relies on chance and offers an abundance of fun to the punters. The game can be seamlessly played by amateur players and is also loved by experienced punters.
Want to Know More about Provably Fair Game Development?
Mini-blackjack is the condensed version of the popular casino game Blackjack, also known as 21. The game requires the punter to get close to the hand value of 21 and when that happens, the punter wins, and the dealer loses. The bite-sized version of the game still allows players to strategize and enables players to have a quick and dynamic gambling session.

Mini-roulette is like a rapid-fire game that comes with a wheel containing 13 pockets. The pockets start range from 0-12 and punters can wager on diverse outcomes such as odd/even, specific numbers, red/black, etc. The game offers highly exciting gambling sessions and is a perfect blend of strategy and luck.

Mini-baccarat
Mini-baccarat is another exciting mini-casino game where the rules remain the same but the excitement multiplies. The punter is required to bet on the player or dealer before the cards are dealt and the hand closest to 9 wins the game. Mini Baccarat is known for its rapid rounds which makes it ideal for gamblers to play the game without any complexities.

Limbo is another game of chance that offers a quick thrill to the punters. The punter chooses a target and the multiplier starts increasing. If the value of the multiplier comes higher than the target, the wagered amount gets multiplied by the target. The game is completely random and offers an exciting as well as quick gambling session to punters looking to gamble casually.

Who doesn't know UNO? UNO is one of the most loved games around the planet and no wonder, today we have an online mini casino game for the same. The game comes with a deck of colorful cards and offers action cards that allow players to outsmart their opponent. The opponent can be either the dealer or another player. The game requires some strategy and critical thinking and is perfect for punters looking for an immersive gambling session.
Read Insightful Blogs from Various Domains
How GammaStack can Help you Get Trustworthy Mini Casino Games
Searching for trustworthy provably fair game development services? Trust GammaStack to equip you with best-in-class provably fair games. At GammaStack, we boast a team of highly seasoned and skilled provably fair game developers and designers that arm your business with unique and highly engaging provably fair games that allow you to boost engagement on your platform. The games we offer come with outstanding graphics and sound that allow you to craft exceptional gambling sessions and also enable you to boost participation, and profits as well as maximize your ROI.


Our game development services include provably fair games like Crash, Moon, Dice, Mini-blackjack, Mini-baccarat, Mini-roulette, Hi lo, Limbo, Coin flip, UNO and many more. We also offer ready to launch games that can be easily customized as per business and branding requirements. Get armed with our provably fair game development services and start climbing ladders of success today!
What are fast casino games?
Fast casino games, also known as mini casino games or provably casino games are the games, the outcome of which can be verified by the punters. These are quick games that offer quick gambling sessions and are perfect for punters who don't want to invest too much time into gambling.
Can provably fair games be rigged?
No, provably fair games cannot be rigged.
Do you offer a certified RNG with your provably fair games?
Yes, we offer a certified RNG and we also offer 3rd party integration of RNGs.
What provably fair games do you offer?
We offer diverse games such as Mini-blackjack, Crash, Dice, Hi lo, Moon, Plinko, Coin-flip, Mini-baccarat, Mini-roulette, Limbo, UNO, and many more.
Do you have ready to launch provably fair games?
Yes, we also offer ready to launch provably fair games
Do you also offer custom provably fair game development services?
Yes, we also offer custom provably fair game development services.
Our team has recently been informed about certain entities or persons who are doing online frauds by falsely positioning themselves as representatives of our organisation. These individuals have used different social messaging channels such as Skype for doing frauds & acquiring online payments via crypto from a few individuals. Read More..