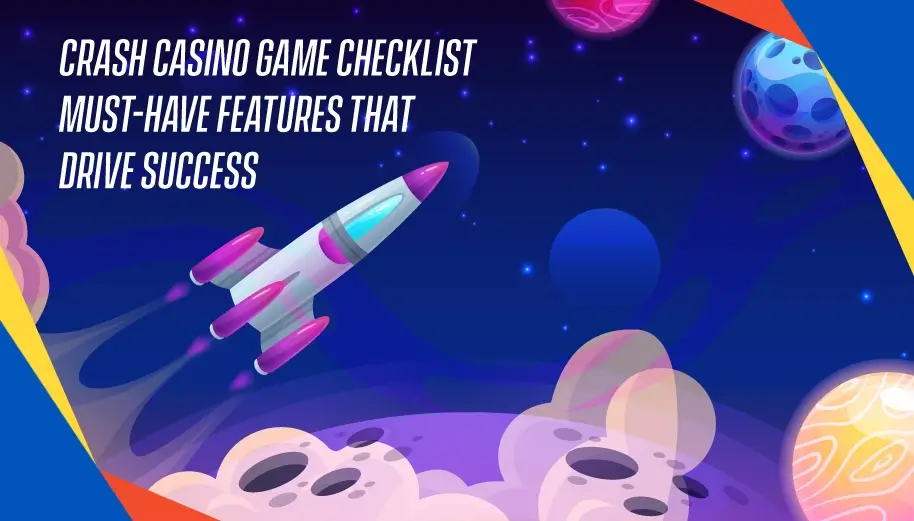 There was a time when online casinos were heavily dominated by traditional casino games like slots, blackjack, roulette, etc. But the times have changed, and so have the gamblers' needs. Today, a brand new kind of game is dominating the online casino industry. The name of the game is Crash.


In a very short amount of time, this game of chance started making headlines, and today, it has taken the place of the most loved games around the globe. Today, Crash makes a significant portion of the total revenue generated by the online casino industry. No wonder, several operators want this game on their online casinos and are investing in casino Crash game development.


But how do you get the Crash gambling game development right the first time? It's not easy, but it doesn't have to be difficult as well. So if you are someone who wants to invest in Crash online casino software development and get all the right features, this blog is just for you. We have compiled all the must-have features that gamblers love and are essential to boost participation, engagement as well as player loyalty. But first, let's start from the beginning.
Want to Launch Your Crash Game Software?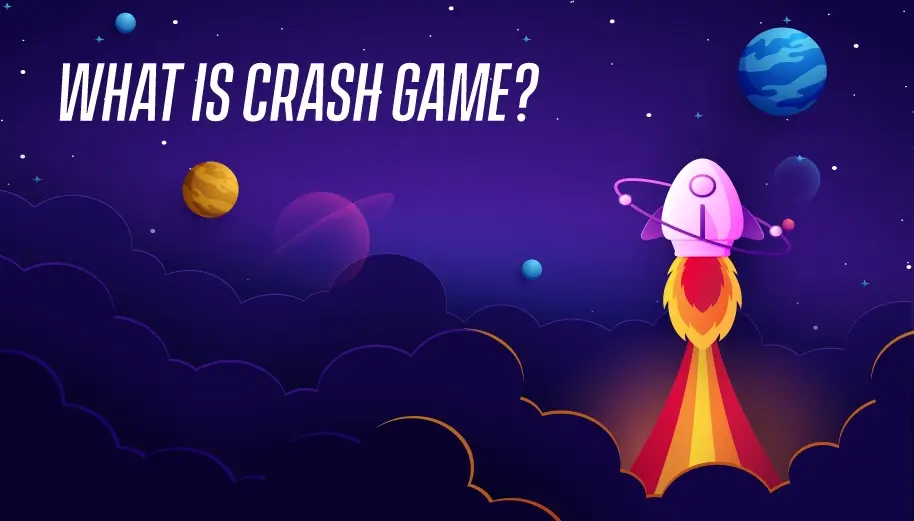 Crash is an online casino game that's known for its fast-pace and simplicity. It's a perfect blend of risk, adrenaline-pumping action, thrill, and fortune. The game gives hopes of high rewards by allowing the gambler to take control of his fate. Needless to say, the game has captivated gamblers from every corner of the world.

The game comes with a multiplier. As the game starts, the multiplier starts to increase. The only catch is to cash out BEFORE the multiplier crashes. The ones who manage to cash out win the game, while others lose. It's as simple as that.

The game of Crash allows players to take risks while being calculative about their decision, which is one of the factors behind the popularity of the game.
The Rising Popularity of Crash Games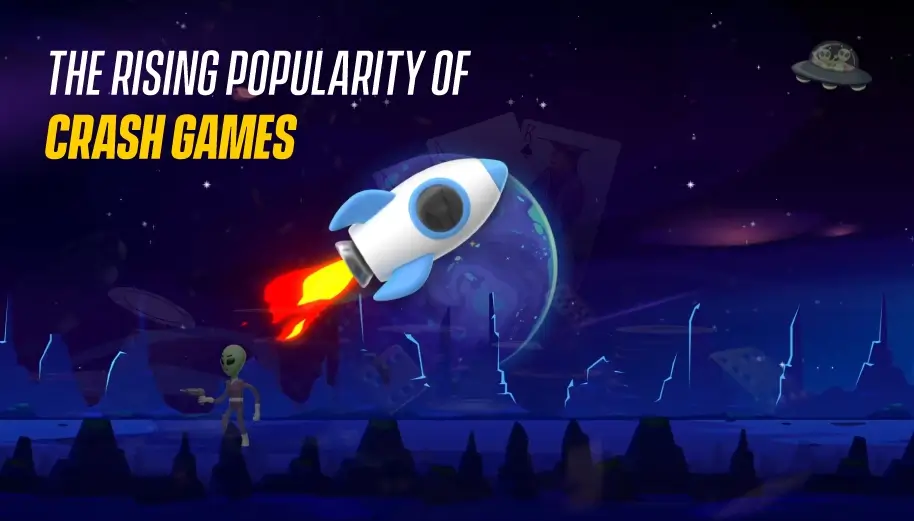 Today, Crash has joined the list of the top 10 most popular and loved online casino games. And that's despite the presence of 55,000 games. But why do gamblers love Crash? Well, there are several reasons.

One of the reasons behind the success of the game is the near-miss factor. The player feels in control throughout the game and when he misses cashing out, it gives a sense of anticipation. The player feels that he could have anticipated the outcome, which encourages him to try his hand at the game again.

Another reason behind the growing popularity is the social aspect of the game. People love to get together and compete with family and friends. The social elements impart a sense of community which allows operators to boost engagement and participation.

Another notable feature of the crash is the innovation. They don't look like other traditional casino games. There are no cards, no pay lines, no symbols, nothing. They are fresh and most importantly simple. The cryptocurrency element of also Crash games appeals to a new generation of players as they offer enhanced privacy and anonymity.

As per the numbers recorded, from the month of July 2022 to August 2022, the game of Crash witnessed a tremendous hike of unique users by 194%. Today, Crash continues to rule Africa, Europe, the USA, the UK, and many more.
Must-have Features of Casino Crash Game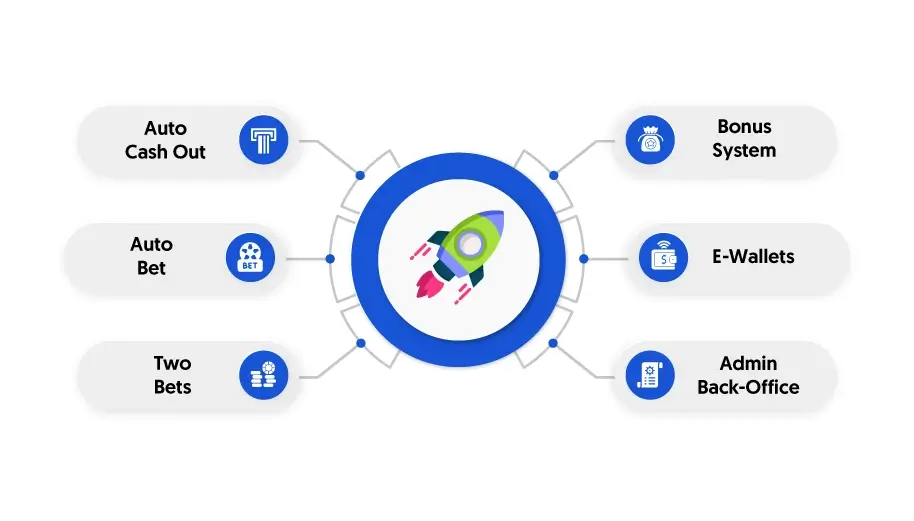 It's no secret that the features play a critical role in the success of any online casino game. And Crash is no different. In order to hook your customers to the game, you'll need certain features that will allow you to boost engagement. Whether your game is played by seasoned gamblers or new gamblers, these features will help you craft an immersive experience. Before you finalize your casino Crash game development services provider, make sure they provide all the below-mentioned features. Let's take a look at these features one by one.
Auto-cash out
Auto cash out is one of the most sought-after features as it allows customers to manage risk better. Players are offered pre-defined odds on the basis of which they can cash out automatically.
Auto bet
Auto bet is another critical feature that enables your customers to choose the very best settings for the gameplay and place better bets with the help of the system.
Two Bets
Two Bets is known for enhancing engagement in the Crash casino game. It basically allows players to place two different bets in one round of the Crash game.
Bonus system
Bonuses are required to keep your customers coming back for more. You can offer sign-up bonuses, loyalty bonuses, additional rewards, custom offers, etc.
E-wallets
E-wallets are a critical part of your Bitcoin Crash game software. They allow your customers to seamlessly store and keep track of their points. They can spend them without any hassle during their session.
Admin back-office
This feature is not for the players but for the admins. The admin back office comes with all the critical tools and features essential for the seamless management of the game operations.

Multiple payment options
Payment modes are one of the most essential parts of any crypto crash game software. After all, they facilitate seamless transactions. If you are offering only a handful of payment options, chances are, you are going to miss out on several customers. It's important to offer something for everyone and not just stay confined to certain options.

Real-time chat room
As discussed above, one of the most crucial aspects of Crash game is the social element. People love the sense of community. Hence, it's important to have a chat room where your players can socialize.

Free bets
As the name suggests, free bets enable you to offer free bets to your customers and allow you to slip them into your customers' chat.
Ligh mode
Not all your customers have access to high-speed internet. So you'll need a game that will adapt as per the internet speed. Light mode will help you cater to the needs of punters who live in low-bandwidth areas.

Provably fair
Why do customers love Crash? Because its outcome can be seamlessly verified. Make sure you provide all the critical information to your customers that are required to verify the fairness of the game.
Multi-currency support
Some of your customers, mostly the new generation of punters will love cryptocurrency support. But you'll also need to cater to customers who prefer Fiat. Also, it's crucial to offer support for various currencies belonging to various countries to meet the needs of your global customer base.
Live betting
Nothing beats the thrill of live betting. Live betting allows your punters to place wagers in real time, maximizing the game experience.

AI-powered gaming
AI can seamlessly take the gambling experience to another level with personalization. Make sure you invest in AI support.
Digital Signatures
Digital signatures allow you to add multiple layers of security.
Game lobby
The game lobby allows your customers to wait before the start of the game. The game lobby also allows your customers to socialize before the start of the game.

RNG certified Crash game
The RNG-certified games are known to generate 100% fair results which help you generate trust among your customers.
Real-time updates
Real-time updates allow you to keep your customer informed at all times about the game's progress.
Social media module
Social media module can do wonders for your marketing efforts. Basically, it helps your customers share their wins and other updates with their friends on multiple social media platforms. So basically, it helps you market your business with the help of your customers.
Anti-fraud systems
Anti-fraud systems enable you to keep your platform secure by helping you detect and eradicate fraudulent activities.

Free betting with Ads
No money? no problem! This feature allows your customers to explore the game by watching ads. Also, this feature allows operators to shift from no-money gamblers to real-money gamblers gradually.
Choosing Between Ready to Launch & Custom Crash Casino Game?
Several operators get stuck into the dilemma of choosing between a ready-to-launch Crash casino game and a custom Crash casino game. Both come with their own set of advantages, but the choice entirely depends on your business requirements.

If you have a unique idea for your Crash game or you are willing to build your game from scratch, custom crash game development is ideal for you. You get complete control of the features, game elements, and design that go into the game. Plus after the launch, your intellectual property is transferred to you, which includes all the design assets, resources, and source codes. Custom development takes time, so if you are in a hurry, ready-to-launch games could be the answer you might be looking for.

Ready-to-launch Crash casino games are ready-made games that come with plenty of customization and modification properties. They give you a solid foundation to get started. You can customize the look and feel of these games as per your brand guidelines and also integrate additional features and tools required. Ready-to-launch games get ready for launch within a few weeks and allow operators to make a quick entry into the market.
Explore More Blogs from Diverse iGaming Domains
How GammaStack Can Help You Launch a Successful Crypto Crash Game Software
GammaStack is a renowned and esteemed casino Crash game development services provider that specializes in providing feature-loaded Crash games. The Crash game we provide comes with all the essential features and tools that are essential for boosting player participation, engagement as well as loyalty. Our Crash games are crafted to deliver the thrill and excitement that's critical to keep your customers hooked. Our games support both, fiat as well as cryptocurrency for ease of transactions and also come in various variations to ensure your customers can enjoy diverse games. The variations include Balloon Crash, Aviator Crash, and Football Crash which enable you to keep your customers coming back for more.


We also offer custom Crash gambling game development services as well as ready-to-launch games. Want to know more about our offerings? Contact us today!
Do you offer ready-to-launch crash casino games?
Yes, we specialize in offering ready-to-launch crash casino games.
Do you also offer custom Crash game development services?
Yes, we offer custom Crash game development services.
I have a unique idea for my Crash game. Can GammaStack help me develop the game?
Yes, with our teams of 600+ designers and developers, you can get your Crash game developed as per your vision and idea.
What features are included in the Crash game you offer?
Some of the features include two bets, auto bets, auto cash out, E-wallets, outstanding graphics, gripping sound, bet claims, live betting, free betting, social media sharing, multi-currency support, game lobby, real-time updates and many more
What variations of Crash games do you offer?
We offer you Aviator Crash, Balloon Crash, and Football Crash.
How can I get the demo of your Crash game?
You can book a demo of our Crash game here.
Our team has recently been informed about certain entities or persons who are doing online frauds by falsely positioning themselves as representatives of our organisation. These individuals have used different social messaging channels such as Skype for doing frauds & acquiring online payments via crypto from a few individuals. Read More..