Our Sports Betting Mobile App Development Technology Stack
Bookmaker Account:
Keep a tab on all the bets you place on behalf of your clients
Manage Schedules
See all the upcoming games and fixtures in the app
Manage Users
Manage your clients easily from the app
Betting Tips
Send your clients useful betting tips
Send Notifications
Send relevant messages to your clients when needed
Live Updates
Get live scores and updates in the app.
Availability
Set your availability as per your convenience
Customer Support
Talk to customer support and resolve your issues right away.
Manage Games
Get complete control over the games.
Manage Accounts
Control players accounts if required in case of a discrepancy.
Secure Payment
Get paid securely by the players and bookies.
Live Updates
Get updates on all the bets placed, scores and upcoming fixtures.
Bookmaker Management
Manage all the bookies from the admin panel.
Customer Support
Access customer support whenever needed.
Dashboard
View all the analytics on the dashboard.

Odds and Sports data Integration
Expert team of developers when it comes to odds and sports data integration from multiple suppliers/partners.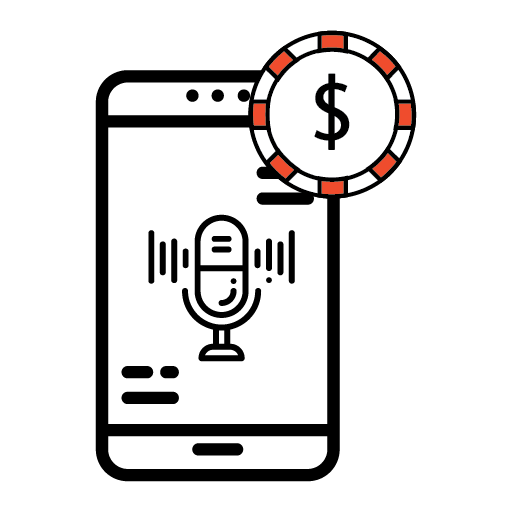 Bring a twist to the overall gaming experience and stand out in market with with voice enabled bet placing.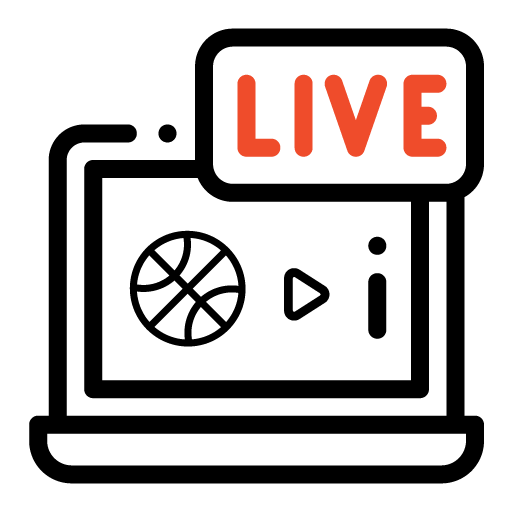 Live Game Cast & Real-Time Scores
Bringing the real feel of sports with live cast and real-time scores and allowing punters to bet on and enjoy their match in real time.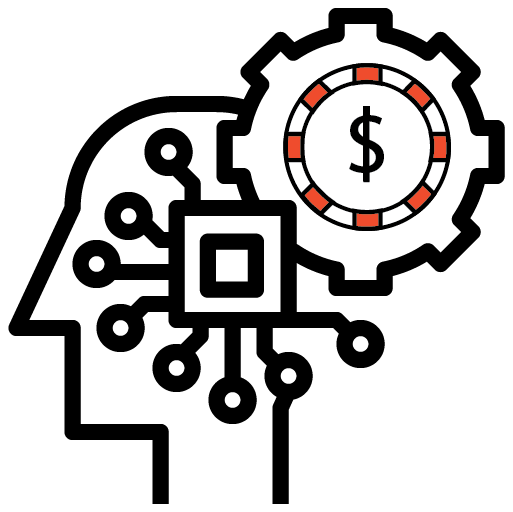 Our development team is capable of integrating an AI system Integrations to take your betting platform to next level

No limit to payment Gateways. We can integrate any number of payment gateways based on your country of operations and jurisdiction.

Bitcoin & other Cryptocurrencies
Open you sportsbook to a new set of punters by accepting bets in cryptocurrencies(bitcoin, ether, ripple etc.). Our blockchain team can help you create and launch your own cryptocurrency.
Sviluppatori Di Applicazioni Per Scommesse Sportive - Esperti Del Settore iGaming
Le scommesse sportive permettono agli utenti di interessarsi personalmente ai giochi che già gli piacciono. Con un budget economico di un miliardo di dollari, vi aiutiamo a creare applicazioni per le scommesse sportive attraenti e affidabili. Dagli sport di contatto allo sviluppo di applicazioni di scommesse per il cricket fino allo sviluppo di applicazioni di scommesse per i casinò, ci occupiamo di tutto. Siamo attivi in più di 100 mercati di scommesse e abbiamo lavorato con successo su più di 40 progetti con un'esperienza collettiva di oltre 8 anni nel settore iGames. Il nostro portfolio di lavori comprende giochi blue chip come MyDraftClub, Fourcaster Sports, Criksix e Acebusters.
Scegli Il Tuo Modello BetGamma
Caratteristiche Di Sviluppo Dell'Applicazione Per Le Scommesse Sportive
Tutte le scommesse sono a portata di mano. Gli utenti non devono navigare attraverso un sistema di scommesse complicato; tutte le scommesse possono essere effettuate con un solo clic. Questa caratteristica permette anche ai tecnofobici di piazzare facilmente le scommesse.
Consentire agli utenti di sincronizzare la loro vita con i giochi in arrivo in modo da poter pianificare le altre attività di routine di conseguenza e non perdere l'evento su cui desiderano scommettere.
Enable your users to choose which games to bet on by giving them a wide selection to choose from. You can retain more users and have more bets flying in on multiple sports instead of specifically catering to only one sport.
Il nostro software e l'applicazione per le scommesse sportive sono dotati di un cruscotto amministrativo completo per analizzare, gestire e monitorare una pletora di operazioni critiche di scommesse.
nterfaccia utente attraente
L'interfaccia utente coinvolgente e facile da navigare è stata progettata dal nostro team innovativo per mantenere i vostri giocatori attratti dalla vostra piattaforma.
Compatibile su sistemi Android e iOS
La nostra applicazione mobile per le scommesse sportive è altamente compatibile con le piattaforme Android e iOS per rendere il processo di scommessa più facile per i vostri utenti.
L'aggiunta di un aspetto sociale allo sviluppo dell'applicazione per le scommesse dà una sensazione reale. Gli utenti possono condividere i giochi su cui hanno scommesso con i loro amici e familiari.
Invia ai giocatori gli ultimi aggiornamenti sui giochi che gli interessano, i soldi che hanno vinto e tutte le scommesse che hanno piazzato.
Interfaccia con gli sport dal vivo
Gli utenti possono divertirsi a giocare dal vivo e tenersi aggiornati con i punteggi dal vivo mentre piazzano le scommesse direttamente dall'applicazione. Questa comoda funzione fa sentire l'app reale e raddoppia l'impegno degli utenti.
Fiat Crypto-money e modalità di pagamento
La nostra applicazione per le scommesse sportive viene fornita con diverse opzioni di pagamento in fiat e in valuta criptata per consentire transazioni sicure e semplici per i vostri scommettitori.
Rendere l'applicazione equa, anche per i nuovi utenti. I suggerimenti per le scommesse aiutano a fidelizzare i clienti e ad aumentare il numero di scommesse piazzate dagli utenti improvvisando le loro capacità di scommessa con consigli e suggerimenti di esperti.
Hai Bisogno di Funzioni Personalizzate?
Sviluppo Di Applicazioni Mobili Per Scommesse Sportive - Caratteristiche Avanzate
Cercate funzioni avanzate? Offriamo alcune caratteristiche interessanti insieme alle nostre caratteristiche comuni.
Esperienza utente dinamica
Aumentate la popolarità della vostra applicazione con pubblicità e notifiche intuitive e altamente mirate. Trasmettere le ultime notizie e i risultati sportivi per consentire agli utenti di fare scommesse intelligenti.
Scommesse multiple
Gli utenti che arrivano sulla vostra piattaforma possono piazzare più scommesse contemporaneamente senza alcun inconveniente, poiché la nostra applicazione mobile per le scommesse sportive si è dimostrata efficace negli ambienti di scommesse ad alta frequenza.
Multilingue
Fornire supporto agli utenti provenienti da diversi contesti e consentire ai giocatori di utilizzare l'applicazione nella loro lingua madre. L'aggiunta di questa funzione durante lo sviluppo dell'applicazione per le scommesse renderà la vostra applicazione molto popolare nel lungo periodo.
Back-end affidabile
Questo è un elemento cruciale nello sviluppo di applicazioni per le scommesse. Lo sfondo deve essere abbastanza robusto da sostenere l'aumento del traffico e non crollare in caso di forte domanda.
Avete bisogno di funzioni più avanzate?
Diversi Tipi Di Scommesse Sportive
Lo sviluppo della nostra applicazione per le scommesse sportive comprende l'offerta di un'ampia varietà di tipi di scommesse.
Le scommesse singole sono eccellenti per gli utenti che si avvicinano per la prima volta, consentendo loro di partecipare a situazioni a basso rischio. Le puntate costano solo una singola unità della valuta ed è super facile calcolare i profitti delle scommesse.
La scommessa più popolare sul web, Head to Head, permette agli utenti di scommettere sul risultato del gioco. Vincono se la loro squadra vince e perdono se la squadra perde.
Questo mercato delle scommesse online è più popolare con i giochi di carte o di casinò, i tiri liberi o qualsiasi gioco che abbia una statistica contabile. Le scommesse vengono piazzate sopra il numero "X" o sotto il numero "X".
Un altro popolare mercato di scommesse è Handicap e i giocatori di solito fanno scommesse su sport di contatto più tradizionali.
Molto popolare tra gli scommettitori che si interessano attivamente alle corse di cavalli, Each Way fa scommettere i giocatori in anticipo e vengono pagati una frazione delle quote di Win.
Si tratta di una situazione ad alto rischio e ad alto rendimento. In questo tipo di scommesse i giocatori possono in genere vincere alla grande o perdere alla grande.
Questo tipo di scommessa richiede agli utenti di fare 2 selezioni di cui entrambe dovrebbero uscire vincenti per consentire al giocatore di fare soldi.
Simile al doppio, Treble richiede 3 scommesse per avere successo, affinché il giocatore possa fare un po' di soldi.
Vuoi Includere Altri Tipi di Scommesse?
La Nostra Soluzione Di Back Office
Il Nostro Pila Di Tecnologie Per Lo Sviluppo Di Applicazioni Mobili
Per uno sviluppo integrato
Sviluppo Di Applicazioni Mobili Per Scommesse Sportive - Pannello
Il nostro processo di sviluppo dell'applicazione per le scommesse sportive vi permette di beneficiare tanto quanto i vostri utenti si divertono e guadagnano dall'applicazione.
Conto
Creare un conto utente per i punter
Crypto-money e Fiat
Accetta Crypto-money e fiat
Navigazione fluida
Utilizzare un'applicazione che non si blocca mai e che ha un'interfaccia semplice
Trasmissione in diretta
Godetevi il live feed
Anti-Frode
Utilizzare un'applicazione sicura senza preoccuparsi della privacy
Notifiche
Ricevere aggiornamenti regolari sulle scommesse piazzate e sui risultati di gioco
Acquisti di beni e servizi
Effettuare acquisti nell'applicazione in modo trasparente
Trasmissione in diretta
Rimanete aggiornati con i risultati in diretta
Orari
Osserva attentamente le prossime partite per determinare quando piazzare le scommesse.
Consigli per le scommesse
Ottieni buoni consigli per l'applicazione
Selezione di sport
Scegliete gli sport che vi interessano e fate scommesse.
Modelli di scommesse
Scegliete tra i modelli di scommesse disponibili Bookie Panel
Gestire gli orari
Vedi tutti i giochi e le partite imminenti nell'applicazione
Gestire gli utenti
Gestite facilmente i vostri clienti dall'applicazione
Consigli per le scommesse
Invia ai tuoi clienti suggerimenti per le scommesse
Inviare le notifiche
Inviate messaggi rilevanti ai vostri clienti quando necessario
Aggiornamenti in diretta
Ottieni i punteggi in diretta e gli aggiornamenti nell'applicazione.
Disponibilità
Impostate la vostra disponibilità a vostro piacimento.
Assistenza clienti
Contattate il servizio clienti e risolvete immediatamente qualsiasi problema.
Gestire i giochi
Avere il controllo totale sui giochi.
Gestire i conto
Controllare i conto dei giocatori se necessario in caso di discrepanze.
Pagamento sicuro
Fatti pagare in modo sicuro da giocatori e allibratori.
Aggiornamenti in diretta
Informatevi su tutte le scommesse piazzate, i punteggi e le prossime partite.
Gestione del allibratori
Gestire tutti i bookmaker del pannello di amministrazione.
Assistenza clienti
Accedere all'assistenza clienti se necessario.
Cruscotto
Vedi tutte le analisi sul cruscotto.
Il Nostro Processo Di Sviluppo Di Applicazioni Mobili Per Scommesse Sportive
Il processo complessivo di sviluppo di un'applicazione mobile consiste in diverse fasi che vengono svolte in modo sistematico per garantire che il risultato finale sia un'applicazione mobile per scommesse sportive impeccabile, ricca di funzionalità e ben personalizzata. I passi coinvolti sono i seguenti:
1. Documentazione del concetto
2. Pianificazione del progetto
3.Prototipazione
4.Progettazione del software
5.Processo di sviluppo
6.QA e test
7. Supporto e manutenzione
Applicazione mobile interattiva e di facile utilizzo per le scommesse sportive
Piattaforma sicura con metodi di pagamento sicuri
Personalizzazioni su richiesta
Why GammaStack?
Supporto per i mercati delle scommesse multiple
Integrazioni affidabili con terzi
GammaStack aiuta le società di scommesse sportive ad andare avanti offrendo una soluzione senza precedenti per lo sviluppo di applicazioni mobili per le scommesse sportive. Testimoniando l'aumento degli utenti di telefonia mobile oggi, la nostra applicazione di scommesse sportive mobili di nuova generazione aiuta le aziende ad attrarre più spettatori e a migliorare la redditività.
COSTRUISCI LA TUA APPLICAZIONE PER LE SCOMMESSE OGGI STESSO.
Clienti iGaming - Storie di successo
Prodotti iGaming Consegnati
100+
Mercati delle scommesse
Saremo lieti di ascoltarvi e di rispondere alle vostre domande.
Secondo A Nessuno Fornitore Della Piattaforma Di Scommesse Sportive
GammaStack è un nome su cui potete fare affidamento come piattaforma di scommesse sportive leader e fornitore di applicazioni mobili. Sviluppiamo l'applicazione per le scommesse sportive che soddisfa perfettamente le esigenze della vostra azienda.
Notizie Sul Mondo Delle Scommesse Sportive
Che cos'è la scommessa sportiva?
Le scommesse sportive sono fondamentalmente un'attività che consiste nel pronosticare i risultati sportivi e poi scommettere sul risultato.
Le scommesse sportive sono un'applicazione mobile utile?
Sì, l'applicazione mobile per le scommesse sportive è utile in quanto al giorno d'oggi c'è un enorme aumento del numero di utenti mobili, quindi l'applicazione per le scommesse sportive faciliterà e migliorerà la loro esperienza di scommessa.
Come è utile per le aziende di scommesse sportive lanciare le applicazioni mobili per scommesse sportive?
È molto utile per le aziende di scommesse sportive lanciare le loro applicazioni mobili per scommesse sportive, poiché sarà un modello di reddito aggiuntivo per loro che aiuterà ad aumentare il coinvolgimento degli utenti.
Perché è importante scegliere un'azienda di fiducia per lo sviluppo di applicazioni mobili per le scommesse sportive?
Una società di fiducia per lo sviluppo di applicazioni mobili per scommesse sportive possiede un team di esperti designer, sviluppatori e tester che garantisce un processo di sviluppo e un'implementazione di tutte le funzionalità senza problemi in modo efficiente.
Quali sono le caratteristiche importanti che deve avere un'applicazione mobile per scommesse sportive?
Alcune delle caratteristiche importanti possedute dall'applicazione mobile per le scommesse sportive includono:
-> Copertura sportiva multipla -> Punteggi live -> Pagamento multiplo Gateway -> Integrazioni di terzi affidabili -> Supporto multilingue -> Statistiche in tempo reale
Qual è un'affidabile società di sviluppo di applicazioni mobili per scommesse sportive?
GammaStack è una delle più affidabili società di sviluppo di applicazioni mobili per lo sviluppo di scommesse sportive che offre un'applicazione mobile per scommesse sportive ricca di funzionalità con tutte le personalizzazioni on-demand necessarie.
Quali sono le diverse piattaforme che dovrebbero essere supportate in un'applicazione mobile per scommesse sportive?
Le piattaforme che dovrebbero essere supportate in un'applicazione mobile per scommesse sportive includono Android e iOS
Testimonianze Dei Clienti