Best Fantasy Sports Software
GammaStack builds and delivers the best fantasy sports software wrapped with ultra-modern features. Our team of experienced developers helps you accelerate the growth of your fantasy sports business by creating solutions that are on par with the industry trends. Comes wrapped with exciting bonuses and reward programs, our fantasy sports software is perfect for novice and advanced players.
Top Benefits of Our Fantasy Sports Software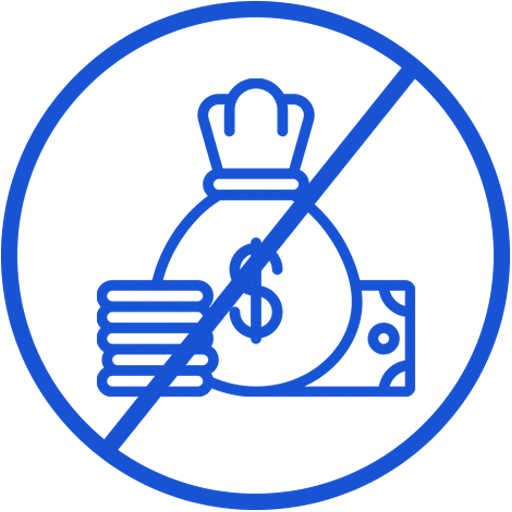 Zero Revenue Share
Launch your fantasy sports software with no revenue share fantasy sports software.

Quick Market Entry
Take advantage of our ready-made fantasy sports solutions that help you launch your platform in just three weeks.

Multiple Device Compatibility
Our fantasy sports software support multiple devices that let users to play from anywhere.
Play in Different Languages
Attract players from different zones to play hassle-free in their languages.

All Sports & Non-sports Covered
A variety of sports such as soccer, tennis, etc and non-sports such as esports, political events, stocks, etc are supported on our platform.
Attracting Features of Our Fantasy Sports Platform
Achievement Badges
Achievement badges are available to ensure that users perform and team accordingly.
Leaderboards
Leaderboards come equipped with our fantasy sports platform to enable a seamless fantasy sports experience.
Custom Ad-Modules
We integrate different ad modules so that you can generate revenue streams.
Multiple Drafts
Our fantasy sports platform supports multiple drafts types consisting of auto drafts, salary caps, pick'ems and many more.
Different Game Types
Draft game types including stock market games, predictors, oppo picks and many more are available.
Reliable Data Feeds
Both sports and data feeds are gathered from reliable sports providers are integrated into our fantasy sports software.
Referrals and Bonuses
A plethora of referrals and bonus programs are available in our fantasy sports platform to entice users.
Customer Support Services
We provide 24*7 customer support services ensuring a smooth and hassle-free experience.

How To Get Started With Your Fantasy
Sports Web Development?
Experienced Team of Designers
Multiple Languages Supported
Admin and Player Management
GammaStack is known for delivering outstanding fantasy sports software solutions to clients across the globe. Possessing 8+ years of industry experience, we have helped many startups and well-established businesses to thrive hard with our feature-rich fantasy software solutions and applications. We do seamless integrations of different payment methods and social media to ensure an excellent user experience for the audience.
iGaming Customers - Success Stories
We'd love to hear from you and are happy to answer any questions.
8+
Years of iGaming Experience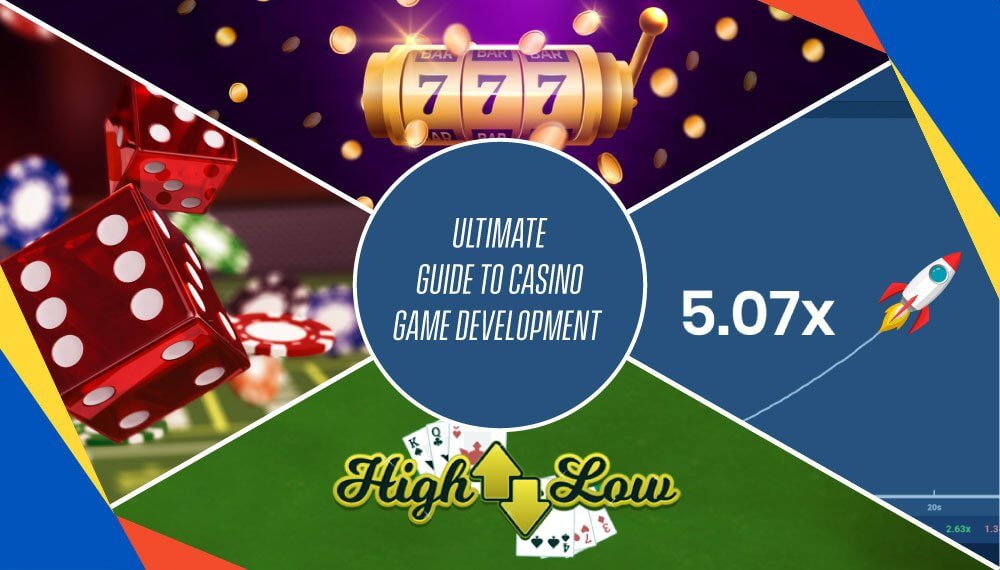 Gambling and casinos have always attracted and enthralled people for a long time. People from several generations participate in gambling
Read More »
You've got yourself a cutting edge sports betting platform and your platform comprises all the latest tools as well as
Read More »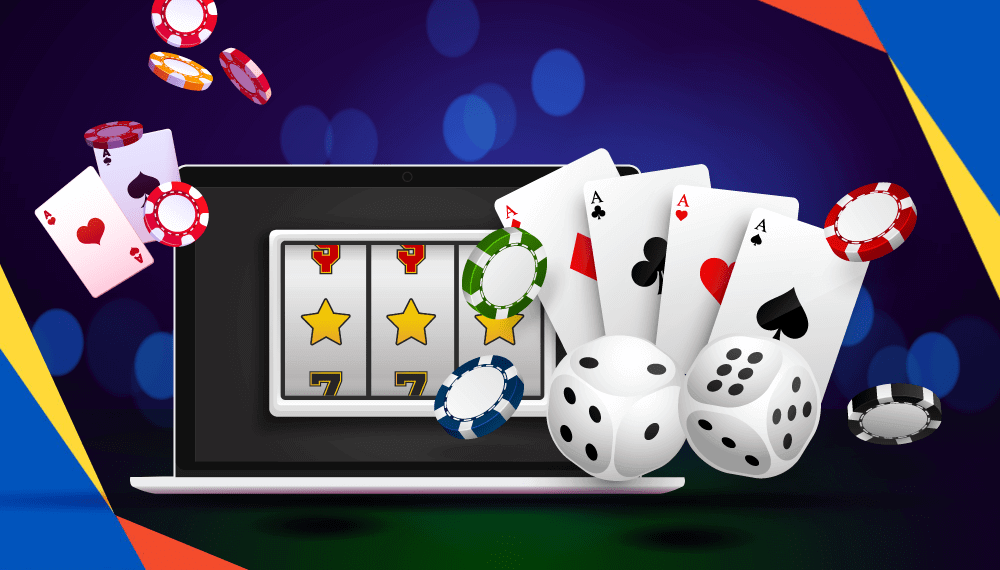 Innovation has been surrounding almost every industry in today's time and is eventually simplifying the business operations to a significant
Read More »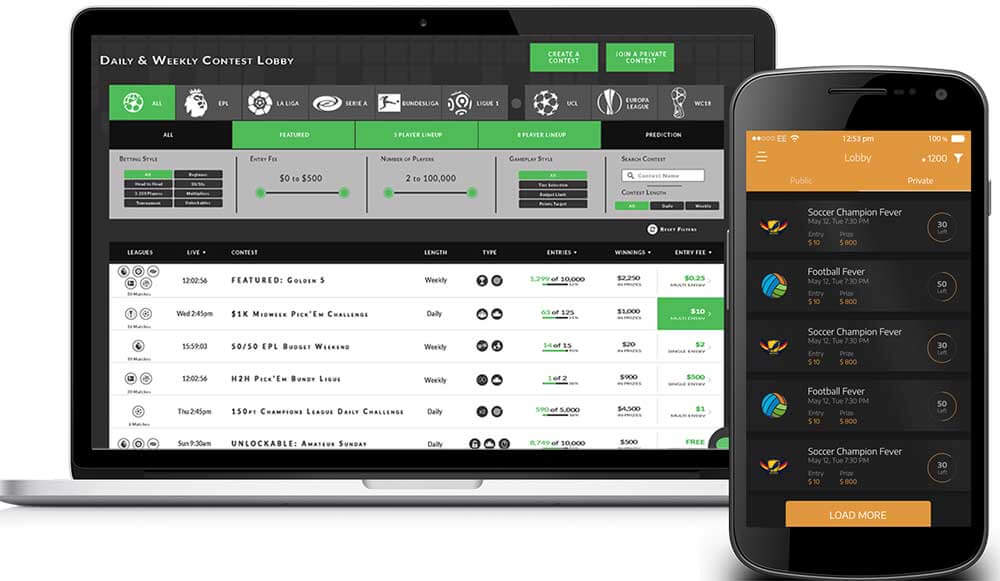 Daily Fantasy Sports Software​
DFS has swept the entire globe and helped ​fantasy ​sports industry to reach new heights. ​We excel in world-class ​fantasy sports software development for any and all ​sports and ​leagues. Our offerings even transcend the realm of ​sports. With easy ​​to use ​salary based instant gratification gameplay, we offer the very best in terms of DFS.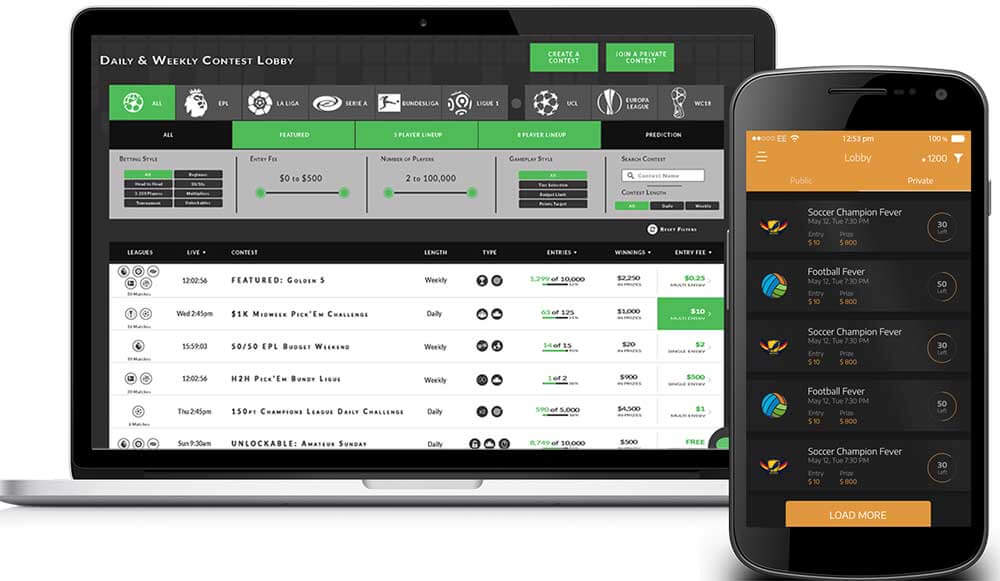 Weekly & Custom Fantasy Sports​
We provide customized solutions for weekly and custom-duration fantasy sports where there's something for every fan. Here, the drafting is done on the basis of the DFS model however the results are declared on the weekly or custom-duration basis. Play against your friends or against everyone, with a predefined days commitment. The drafting under weekly games could be customized based on the game type.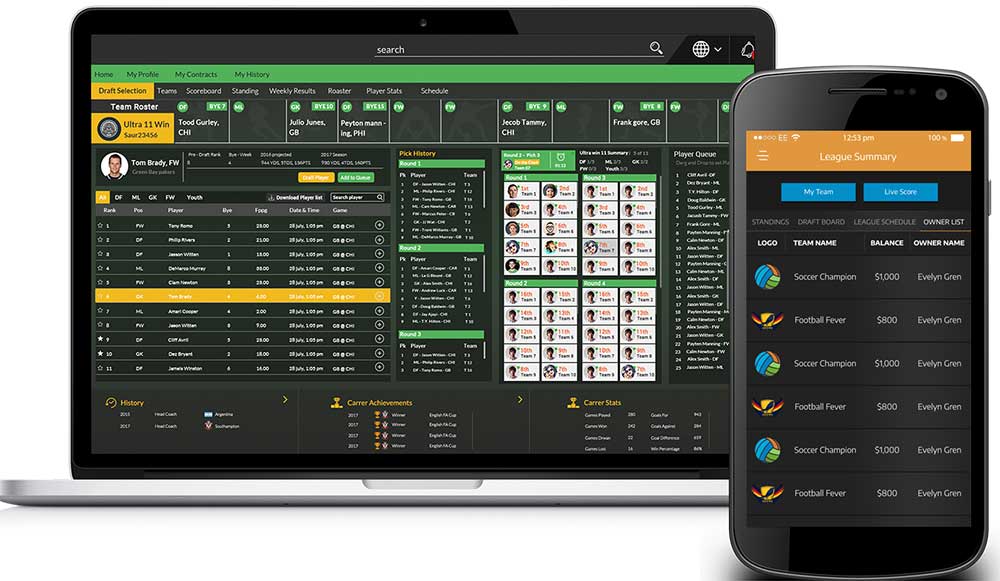 Season-Long Fantasy Sports
The good old nostalgic way of playing fantasy sports. A format well suited for real pros and hardcore sports fanatics (including us…). We offer trendsetting season-long fantasy platform design and development with intelligent drafts (standard and auction), Multi-user trades and not to mention the ease of adaptability. Our season-long fantasy sports software development covers all the formats from Redraft to Dynasty Leagues.
Recognized Fantasy Sports Platform Provider
Being a trusted fantasy sports platform provider, we endeavour to maintain high quality in our every work. We also ensure to meet higher level of client satisfaction by delivering them state-of-the-art fantasy sports software solutions.
Trending News About Fantasy Sports
Fantasy Sports Software FAQs
How can I start my own fantasy sports business?
The very first step to starting your own fantasy sports business is to carry out a lot of research about the age group, demographics, and sports you wanna cover while outlining business goals. The end goal must be steady revenue generation. If you don't want to research on your own, you can hire consultants to help you out with the process. The second step is to look for a data feed provider that can provide you real-time feeds. The third step is to explore the types of solutions you want to invest in. You can either go for custom fantasy sports software or you can opt for white label fantasy sports software solutions. The next step is to look for a reliable fantasy sports software provider that specializes in providing solutions that come with contemporary features and tools. Last not the least, create a marketing plan for your business to promote it successfully and gain users quickly.
How can I Promote my fantasy sports website?
There are several ways that can help you promote your fantasy sports website effectively. Some of these are free sign-ups, push notifications and knowledge sharing. Creating an SEO strategy can also help you hike up your ranks and can help new users notice your offerings. Apart from this, creating buzz around a sport and targeting new audiences can also help you boost your brand awareness and recognition.
What are the advantages of fantasy mobile apps?
The biggest benefit that a fantasy mobile app provides is that of accessibility. Your users can now play various sports, easily build their own teams and earn cash rewards on the go with the help of fantasy mobile apps. In addition to this, the fantasy mobile apps also help you gain more users, stand out, and help you boost your profits.
Do you provide white label fantasy sports software?
Yes, we provide ready to launch white label fantasy sports software solutions.
Does the fantasy sports solution provided by GammaStack support cryptocurrency?
Yes, the fantasy sports software provided by us supports all the major cryptocurrencies.
Do you also provide custom fantasy sports website development?
Yes, we provide custom fantasy sports website development services to our customers to ensure they get all the features and tools in one place.
Can you integrate payment methods as per my choices and preferences?
Yes, we can! We are tied up with some of the most trusted and prominent payment gateway providers around the globe to ensure our clients get the best, that too, as per their preferences.
Do you provide fantasy sports for esports, stock markets, politics & celebrities?
Yes, we provide fantasy sports software for esports stock market, politics and celebrities.
Do you also provide ready to launch fantasy sports website templates?
Yes, we provide you with a wide range of ready to launch fantasy sports website templates that help you get started quickly. The fantasy sports website templates we provide come with all the requisite tools and features that help you stay ahead. In addition to this, we also provide you complete customization services to ensure you can get all the tools in one place.
Can you integrate my data provider into your fantasy sports software developed by you?
Yes we can! We provide bug-free and seamless integrations for data providers of your choice.
Does your fantasy software receive real-time data?
Yes, our fantasy software solution we provide receives real-time data with lowest latency rates.
In what regions fantasy sports is popular?
Fantasy sports have gained massive popularity in the Middle East and Africa, South America, Europe, Asia Pacific, and North America.
What are fantasy sports?
Fantasy sports are types of games that are played online through formation of virtual teams comprising of real players belonging to a professional sport. Depending upon the statistical performances of the players in actual gameplay, these virtual teams compete with each other.
What are daily Fantasy Sports?
Daily fantasy sports, also known as DFS are subsets of traditional fantasy sports which are conducted for short periods of time such as a single day instead of an entire season.
Which are some of the most popular fantasy sports?
Some of the popular fantasy sports include Football which is followed by Baseball, Auto Racing, Basketball and many more
What does it mean by a salary cap?
Salary cap in fantasy sports is a kind of agreement that sets a limit on the maximum amount that can be spent on the salaries of the players in the team. It eventually contributes in creation of high scoring lineup within a fixed budget.
Which are different drafting styles in fantasy sports?
Different drafting styles include Pick'ems, auto drafts, quick drafts, auction drafts, offline and live drafts, etc.
How a fantasy sports software can be helpful?
A fantasy sports software can help businesses in offering a feature-rich platform to their users for enhancing their experience of playing fantasy sports of their choice.
What are the necessary features in a fantasy sports software?
The requisite features in a fantasy sports software include integration of reliable and multiple payment gateways, data feeds, leaderboards, referral bonuses, draft types, game lobby, etc. All these features are covered in a fantasy sports software developed by GammaStack.
What are referral bonuses in fantasy sports software?
Referral bonuses are rewards that are offered to the players for inviting their friends to the platform for gameplay through sharing their achievements via different mediums.
Who need fantasy sports software?
Fantasy sports software is mostly popular among sports startup, existing iGaming businesses, iGaming operators, leagues and clubs, media houses, etc
How to choose a trusted fantasy sports software provider?
You should opt for a fantasy sports software provider who possesses expertise and experience in the industry and is backed by a team of technically proficient individuals who can integrate all the requisite features in the software. GammaStack is one such reliable name in the field of fantasy sports software development that is recognized for offering a scalable and robust fantasy sports software integrated with myriad of features that can be customized as per the brand requirement.
How our clients feel about their experience with us
Happy customers are what we strive for. Below mentioned is what our Fantasy Sports clients have to say about us.
GAMMASTACK
GammaStack is staffed by the most dependable fantasy sports software engineers who will dazzle you with their unique abilities and gifts, ensuring that your gamers remain glued to their screens. Their software contains a unique combination of features that will undoubtedly provide gamers with an unforgettable playing experience.
Jan 21, 2022
Jason Simpkins, South Africa
I was looking for a striking fantasy sports software that could eradicate my problems and provide the exact odds and information of the previous race to the players, and only GammaStack's fantasy sports software met my requirements and proved to be the perfect solution for all my problems.
Jan 21, 2022
Fantasy sports software offered by GammaStack is feature-rich and comes wrapped with all the exciting features. Their team ensured to deliver the most engaging fantasy sports platform for my fantasy sports business.
Jan 19, 2022
GammaStack provided me top-notch fantasy sports software integrated with highly advanced features. Thanks to the team of GammaStack for their hard work and great efforts. Good work team GammaStack!
Jan 19, 2022
GammaStack provided us with elevated fantasy sports software that included all of the basic and necessary features. It produced excellent outcomes for our company and allowed us to expand our market share. We would definitely advise other entrepreneurs to approach GammaStack as they are the best fantasy sports software developer.
Jan 14, 2022
GammaStack's fantasy sports software appeals to a large audience in the market and meets the needs of our consumers. They have a dedicated team of designers and developers who deliver one-of-a-kind and cutting-edge fantasy sports software for their clients, as well as unwavering support from start to finish.
Jan 14, 2022
What an incredible fantasy sports software. I'm blown away by the veterans of GammaStack's devotion and hard work. Their programme is beautifully designed and offers increased odds to bettors, allowing them to experience fantasy sports betting at its best.
Jan 12, 2022
GammaStack's fantasy sports programme gives you the finest odds and historical performance statistics. My gamers will have a fair and unbiased chance to experience the best in class gambling thanks to their software. Furthermore, their crew delivers unwavering support, which is a rare quality in today's society.
Jan 12, 2022
Lovely fantasy sports software, Truly amazing and is the perfect way to improve the gambling experience of the gamblers. I have never seen such fantastic software developers. They are devoted towards their work which is designing marvellous fantasy sports software for their customers. Thank you GammaStack for your time and support.
Jan 11, 2022
GammaStack's trained and experienced professionals designed a magnificent fantasy sports software that will catch the attention of a number of gamblers and will allow me to be a part of this growing world. Their software consists of very exciting and attractive features that will be loved by the gamblers in different parts of the world.
Jan 11, 2022
Fantasy sports software development solutions provided by the team of GammaStack are just wonderful and the team strives hard to deliver highly engaging and top-notch fantasy sports software enriched with advanced features.
Jan 7, 2022
GammaStack's team of experts are really dedicated and professional. They have good proficiency over different trending technologies and provide the best fantasy sports software development solutions and services.
Jan 7, 2022
The top fantasy sports software development business is GammaStack. They prioritise time management, customer satisfaction, and reliability. They are so good at what they do that you will never have a reason to complain.
Jan 5, 2022
We always imagined that if we ever created a fantasy sports software, it would have unrivalled visuals and design, and we owe it to GammaStack to assist us. They are exceptional at what they do. They presented us with the most advanced sports betting software available.
Jan 5, 2022
Fantasy sports software development solutions provided by the team of GammaStack comes with all the requisite and advanced features. The team always ensures high quality work and on-time delivery.
Jan 4, 2022
Average rating:
31 reviews