Traits of a Thriving Online Lottery Software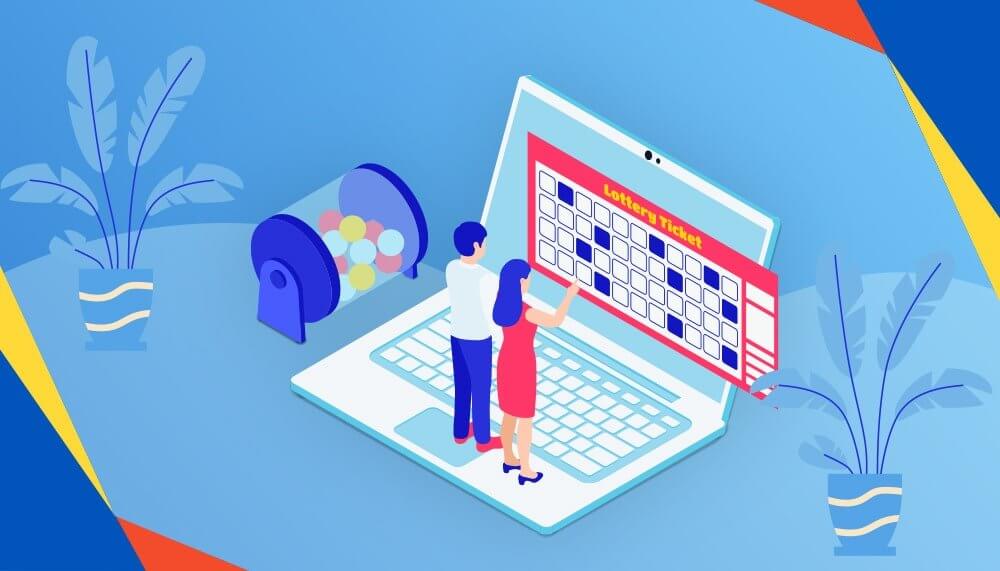 In recent years, the global market of online lottery has skyrocketed and has opened several new opportunities for business owners as well as aspiring entrepreneurs. The rising digitization, growth of mobile applications, disposable income of people and technological advances are some of the factors that have contributed to the growth of the online lottery software industry.


As per the statistics, the estimated global size of the online lottery industry is expected to hit the figure of $14.5 Billion by the year 2026. In the United States alone, the size of the online lottery industry is estimated to be $2.3 Billion in 2021. In addition to this, the USA holds 23.7% of the global lottery market. Apart from the USA, Asia-Pacific is also estimated to reach 4.1 Billion by the year 2026.


In addition to this, the COVID-19 pandemic has also propelled the growth of the online lottery industry. The result? The world wide web is getting piled up with various online lottery software solutions where each one of these claims to provide outstanding services.


But not everyone becomes successful. Why? Let's find out.


Even after making a huge investment, spending time to create strategies and acquiring all the crucial resources, several online lottery platforms witness their own doom. Many online lottery software solutions fail to retain their audiences or simply fail to take off.


Before we take a much deeper dive, let's take a look at the mistakes that most business owners make.
Mistakes that Many Online Lottery Business Owners Make
Some mistakes are meant to be made. They are inevitable. But having insights about the possible roadblocks can help you prepare in advance and overcome them effectively. Below are some common mistakes that are made by online lottery business owners.
Unadaptive Nature This is one of the key reasons why most online lottery software solutions don't succeed. The main aim of any lottery business is to meet the customer needs and customer needs are never consistent. The needs and expectations keep evolving. Customers expect more. Those who fail to adapt eventually fail to succeed. And those that successfully recognize the trend retain their customers while gaining new customers and thrive.
Improper Budget Planning Acquiring customers is important. Retaining them is even more important. But when the cost of acquisition exceeds the overall profits, it starts creating problems for the business. Improper budgeting often leads to mismanagement, and also cuts budget from other crucial areas.
Bugs on the Platform Bugs not only take a toll on your business's reputation but also on your credibility of your platform. If your customers can't trust your platform, they won't stay on it either. Glitches and bugs often raise concerns about the quality of your online lottery platform. Make sure you get your platform tested by QA engineers rigorously.
Lack of Customer Support When customers run into issues, who do they call? Customer care! But when you don't have a proper support system, your customers don't have anyone to solve their issues. Unresolved concerns and unaddressed queries often drive your customers away.
Lack of Engaging Offers Every other lottery platform offers lucrative signup bonuses. Competition is tough and it's important to keep up. But not every business offers these and lack of offers easily draws your visitors to other platforms.
The good part is, all of these problems can be avoided. Now that we are aware of the possible pitfalls, we can work around them. But, the sooner you start, the better it is. Hence, laying a string foundation is crucial.
Strong Foundation that Leads to Guaranteed Results
There are several online platforms that are new, but have become successful in a short amount of time. There are several that have made it to the top. So what are these platforms doing right? What are they doing differently? Some of the key differences include thorough planning and strong foundations. Let's take a look at all the things you can do to set a strong cornerstone for your business.
Know your Audiences This is the very first and most crucial step you must take. Knowing your audience. After all, they'll be using it at the end of the day. Hence, knowing your audience will give you a clear understanding of the needs, expectations as well as pain points. Addressing all of these will allow you to create the ideal platform and will help you stand out from the crowd.
Know your Options Should you invest in a custom online lottery software solution or white label lottery software solution? Is Keno lottery software ideal for your business or lottery pool software? Enquiring your online lottery software provider about the types of lottery software solutions will allow you to know your options and will help you plan your services as well as your offerings without any hassle.
Research on Licensing Requirements Gambling is not legal in all jurisdictions. Every jurisdiction has varying requirements as well as terms and conditions. Researching about licensing requirements will allow you to facilitate your business's activities effectively.
Outline Budgets When you know where you need to spend and how much you need to spend, it helps you plan your business better. Planning your finances also enables you to plan future expenses without any hassle and gives you complete clarity as well as control.
Safety and Security It's important for your customers to trust your platform. Hence providing a secure and safe environment for playing the lottery becomes crucial. The more you are able to establish trust, the more customers you'll be able to retain.
Find a Reliable Online Lottery Software Provider This is one of the factors that can decide the fate of your online lottery business. A reliable and flexible online lottery software provider who understands the goals of your lottery business. The more advanced, secure, feature-rich and user friendly your online lottery software is, the better it is for your business. If it is outdated, unsafe, and complicated, it will drive your customers away.
Explore Post Launch Services Getting the best online lottery software is easy, but maintaining it is difficult. It is inevitable to get a few glitches as well as downtime. In addition to this, you'll need a team to install updates and integrate tools as well as software solutions. Hence, it's important to look for additional crucial services such as maintenance services, updates installations, software integrations, on-demand customization, 24/7 customer support, etc.
Traits of Online Lottery Platforms Players Look For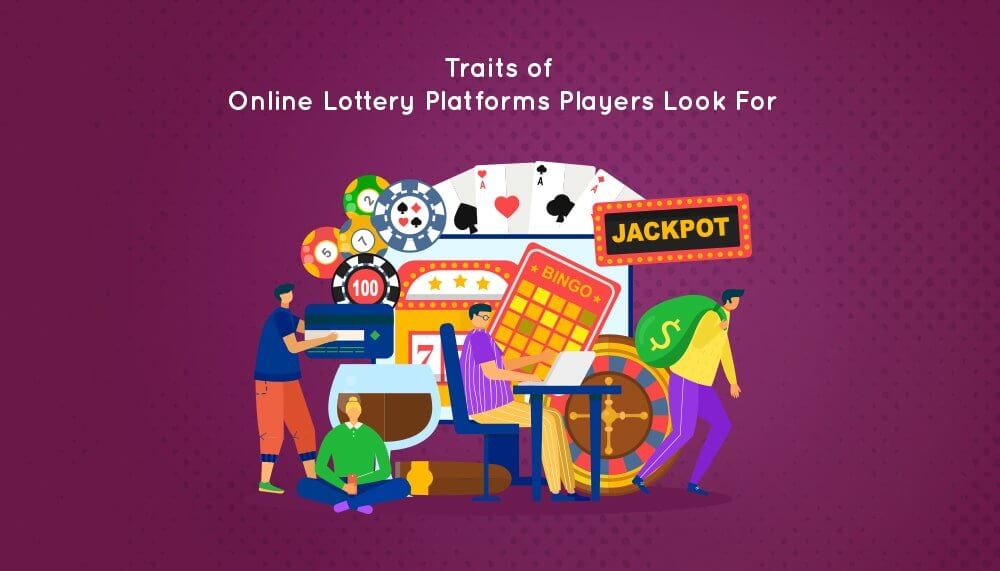 There are a few traits of online lottery software every customer seeks. Meeting these needs can help you build a thriving online lottery software solution. Below are some of the traits that can help you attract customers effectively.
User Experience If your online lottery solution is easy to use and highly intuitive, navigating through it would be a cakewalk for your customers. This means, your users will be able to explore more and won't get stuck. While choosing your online lottery software solution, make sure the experience is seamless.
Welcome Bonuses New users seek welcome bonuses. And when your competitors are providing lucrative bonuses, there is no point for you to skip on this one. Make sure you provide irresistible yet flexible bonuses that will attract your platform visitors to sign up.
Multiple Lottery Game Support One of the key reasons why players have moved to online lottery platforms is games. International lottery support. Hence having engaging games such as Powerball, MegaMillion, Lotto plus, Euromillions etc will not only attract audiences but will also help you engage them effectively.
Mobile Applications Times have changed. Players look for flexibility as well as unrestricted access. And the way to achieve all of these? Mobile applications. Mobile apps allow you to help users play lottery games on the go, from any time, any where.
Customer Support Running into problems or confusions is inevitable. And your platform must be able to handle the customer queries. You can plan a FAQs page for common customer queries and for unique customer queries you can have customer support where customers are able to raise tickets for their queries and concerns.
Ease of Payment This is one of the most important traits of online lottery software solutions. Not all customers will use one single mode of payment. Some will prefer card payment, some will prefer bank transfer, and some might prefer cryptocurrencies. Hence, it becomes crucial for online lottery businesses to provide various modes of payment.
Must Have Features of Online Lottery Platform
So we have taken a look at the factors that form a strong foundation, and we have also taken a look at the traits. But what about the features? Apart from the games, your features will be the main attraction of your online lottery platform. Hence, researching all the contemporary features becomes crucial. Here is the list of all the features that will help you provide outstanding experience, will help you keep your platform secure and will allow you to manage your platform better.
Real-time Inventory Update Real-time inventory update allows you to keep track of your lottery tickets and stay updated about your stock.
Random Number Generator Random number generator allows you to establish credibility and conduct fair lottery games.
Analytics Reports This feature makes sure your players get detailed reports on their gameplays, transactions, and much more.
Agent Management Systems A well-defined hierarchy system of agents allows you to make management easy.
Real-time Updates Real-time updates and detailed reports allow your players to get their hands on critical information such as scores, outcomes, wins etc.
User Management Tools User management tools are ideal for admins as they allow them to manage multiple users as well as their vital data seamlessly.
Multi-lingual Support This is one of the most crucial yet most underrated features. The best online lottery software solutions are used globally. Hence, it becomes crucial to provide support for various languages.
Mobile Responsive If you don't have enough resources for investing in mobile applications, you can invest in mobile responsive online lottery software. These software solutions work seamlessly on smaller devices.
P2P Referral System P2P referral systems allow your customers to refer other customers to your platform. This feature is great for expanding your customer base with minimum efforts.
Lottery Tickets in Multiple Formats Some customers prefer print, some SMS and some emails. Providing lottery tickets in various formats allows you to stay flexible as per your customers' needs.
Wallet Systems Wallet systems allow your customers to make payments in a jiffy. Wallet systems also help your customers to transfer money which means, they do not have to reach for their card details every time they decide to make a payment.
Customized SMS Alerts These alerts allow you to declare winners, fund reports, withdrawals and much more.
Finance Management Tools Finance management tools allow you to keep track of your cash flow seamlessly and manage money better.
Multiple Lottery Pools/Contests Another great feature for attracting audiences. Multiple lottery pool and contest support allows you to enhance customer engagement as well as participation.
Push Notifications Push notifications allow you to keep your customers updated about offers, bonuses, schemes, offerings and much more.
How GammaStack can Equip you With Cutting-edge Online Lottery Platform
Looking for a high-performance online lottery software solution? GammaStack is the perfect pick. Armed with more than 8 years of iGaming industry experience, we specialize in building robust as well as advanced online lottery software solutions that allow you to manage better, render outstanding user experience, build better audience, retain more customers and meet the needs of your users.


Apart from the software solution, we also provide you 24/7 customer support, marketing services, updates installation services, software integrations, on-demand customizations, and much more.


Want to know more? Contact us today!
FAQs on Online Lottery Software
Do you provide ready to launch online lottery software solutions?
Yes, we specialize in providing customizable white label software solutions.
I have a unique idea for my lottery business. Can you develop a software solution around it?
Yes, we provide custom online lottery software development services that allow you to build the software you want to build, as you envision it.
I need to get international lotteries integrated into my platform. Do you provide integration services?
Yes, we provide integration services for all integrational lotteries such as Megamillion, Powerball, Euromillion, and many more.
Do you provide marketing assistance?
Yes. In order to ensure your software reaches the right audiences, we provide you complete marketing assistance to ensure you acquire customers in no time.
Do you also provide maintenance services?
Yes, we offer you various engagement models for our flexible maintenance services. You can choose as per your needs and business requirements. For more information, you can get in touch with us.
Our team has recently been informed about certain entities or persons who are doing online frauds by falsely positioning themselves as representatives of our organisation. These individuals have used different social messaging channels such as Skype for doing frauds & acquiring online payments via crypto from a few individuals. Read More..