Top 10 Most Secure Betting Payment Method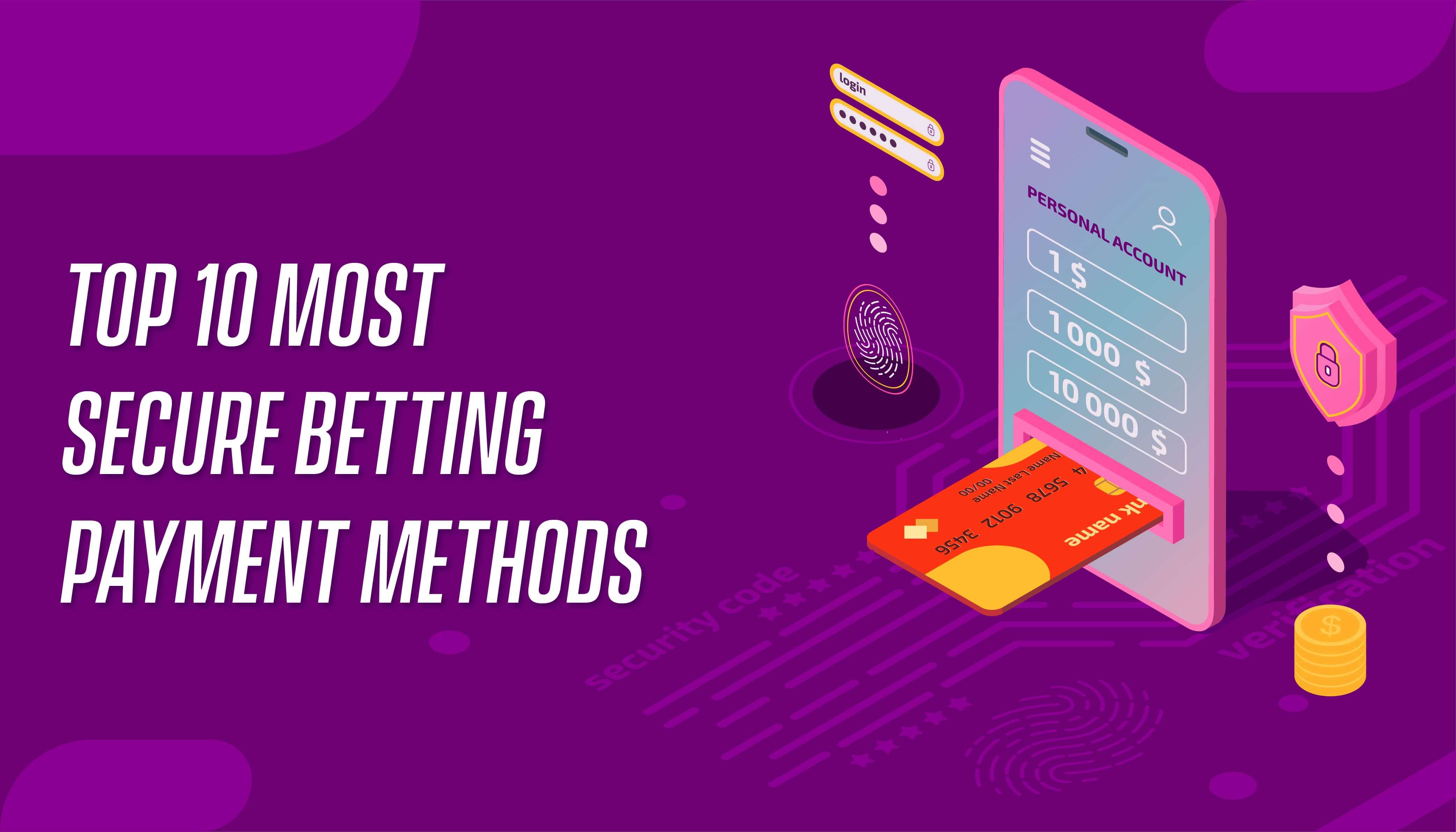 When it comes to online sports betting, it excites the gamblers about the huge money they would win. And before winning they need to deposit an amount into betting. Risk comes along whenever there is money involved and to enable secure and risk-free betting, we are here with another blog to help punters with the top 10 most secure betting payment methods while they place bets online.

Before we deep dive into this, let's see what's trending in the payments methods gamblers are following these:
DraftKings Reaches Agreement to Acquire Golden Nugget Online Gaming in an All-Stock Transaction.
Luckbox Teams Up with Bambora to Launch PaymentIQ.
Esports betting operator Luckbox upgrades payments technology in deal with Funanga.
Google pay remain on top choice in Indian Betting Markets.
So, needless to say, technology is improvising the way people gamble and make payments. A lot of collaborations and different online betting payment methods are making it convenient for gamblers for hassle-free payments.
Top 10 Most Secure Betting Payment Method
Wire-transfer Deposits Wire-transfer deposits come into play when there is a large some involved in betting. If a bettor wants to deposit the maximum amount that is not allowed by any other methods. The only disadvantage is that the bettor needs to visit the bank to deposit the money into the sportsbook.

Some banks charge up to $30 for deposits and processing time is around 1-7 days. Apart from that wire transfer is the best payment method for large deposits.
PayPal PayPal has now become the most popular payment method in the USA and another part of the world. Most sportsbooks have already accepted it in their payment methods. PayPal started as a small business for money transfers and as of August 2021, PayPal's net worth is estimated at more than $45 billion which itself is a huge number for any payment method company.

Known for its high-end security, PayPal provides gamblers to place bets securely and safely. The brand makes use of an SSL certificate to ensure encryption of all the users' personal information and data. Grabbed its attention for hands-on customer support and liberal withdrawal and deposit limits, PayPal smoothes the process for payment. With transfers in no time, PayPal charges very minimal fees from its users.
Debit and Credit Cards Both debit and credit cards are accepted worldwide and are the most common ways of payment in online betting and casinos. There are a plethora of credit cards available but widely accepted at sportsbooks consist MasterCard, Visa, and Maestro. It makes it feasible for credit or deposit card users as the deposits are credited directly into their betting accounts.

It takes no time to withdraw or deposit money from credit cards and debit cards and gamblers need to enter the card details just once. And gamblers can check out with their bookie that any fees are imposed or not.

Note: Some online betting sites only offer credit cards for deposits but not for withdrawals.
Cryptocurrency Cryptocurrencies are the fastest and safest online sports betting payments solution. With their high security, cryptocurrencies provide a safe and secure environment for gamblers. Every time there's a change in the block, a new block is formed and added to the chain, ensuring data privacy. There are various cryptocurrencies accepted worldwide, here are a few most common cryptocurrencies that are being accepted by the sportsbook worldwide:



Ethereum
Bitcoin
Litecoin
Bitcoin Cash
Dash

Bank Money Transfers Many sportsbooks accept bank transfers to their sportsbook where punters can deposit their money directly via Electronic Funds Transfer (EFT) and pay hassle-free. Bank transfers are easy, reliable and enable quick cash-out and deposits.

Many users who use bank transfers use their debit and credit cards to make payments promoting instant deposits and withdrawals. There is no fees or processing time involved in the bank or direct money transfers.
Book-to-book Book-to-book transfer is essential for gamblers who want to book within the same network. It facilitates faster deposits and withdrawals. It removes the float time of the transactions that banks take for different banks. There are typically no fees with a book transfer hence enabling seamless payment transactions.
Neteller Neteller is a type of e-wallet and is becoming the trending payment method among gamblers. Gamblers can transfer the money directly to their wallets from their banks. It uses high-level encryption to protect customers against fraud. Neteller is well-established and is providing credibility to gamblers with their sports betting experience.
Wyrz Wyrz works as an alternative to failed deposits from credit or debit cards. Sportsbook asks the gamblers to pay through a prepaid debit card thus routing their payment way. It's the same process as debit or credit card with one additional step. There is no additional fees involved and the process of transferring money is quicker and faster.
Player-to-player transfers This method allows players to send money to the other players quickly and easily. P2P provides the advantage of simplicity, speed and security. This method works for the players who place bets in small groups or for families and friends. All you need to do is select P2P transfer and enter the recipient's username.

This is a new payment method hence you won't find many sportsbooks accepting it.
Pre-paid Cards Pre-paid is also known as the safe payment gateway for betting. Some sportsbooks accept payments via prepaid cards that enable punters to place bets on the sportsbook easily. Bettors need to check their sportsbook that what all prepaid cards are accepted by their sports betting provider.

With almost fees as low as $5, transactions can be made instantly with pre-paid cards.
So, these were the top 10 most secure betting payment methods used by bettors worldwide.
Payment Gateways Mostly Used in Different Regions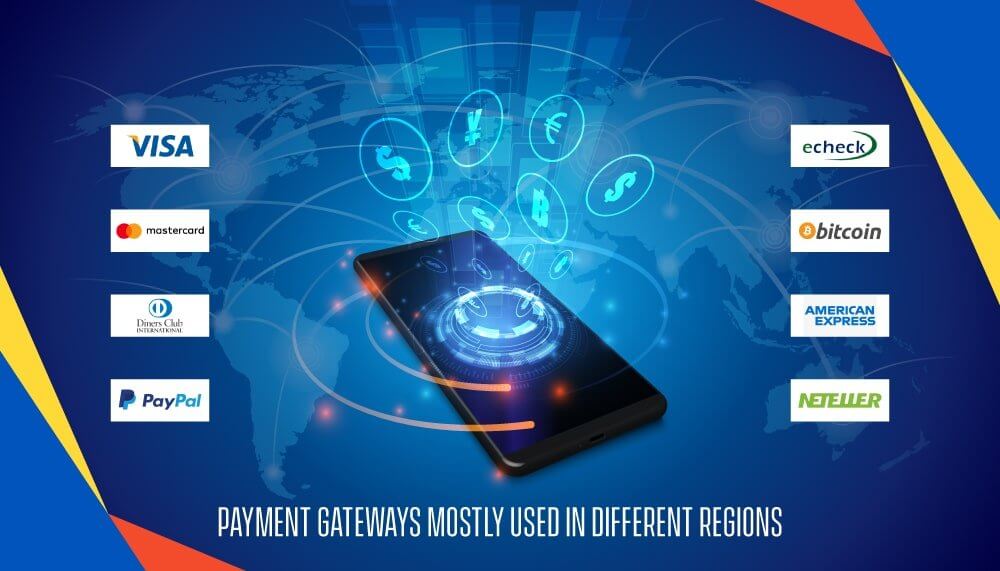 South America Visa, MasterCard, Diners, and AMEX are top payment methods.
North America America Express, Credit Cards, Bitcoin, eCheck, Neteller and many others.
The UK PayPal, Skrill, Neteller, Visa Debit and many others.
Australia Bank Card, PayPal, Poli, BPay, Flexepin, Apple Pay and many others
Africa Entropay Credit Card, EFT, E-wallets, Pre-paid Cards, Bank Transfers
Asia iWallet, debit and credit cards like Visa and MasterCard, online payment services
These are the payment methods most commonly used by the gamblers in a different sportsbook in different regions
Seamless Payment Gateway Integrations
Well, we have discussed the topmost secured payment gateways for placing bets on different sportsbooks. But how does this entire system works? Let's take a look at it that how different payment gateways are integrated into sports betting software platforms allowing bettors to place bets convincingly.


There are any payment gateways integration providers including us who can integrate different payment gateways or replace an existing one to a new one as per your business needs and requirements.


Below is the image that shows the relationship between bettor/customer and the payment gateways: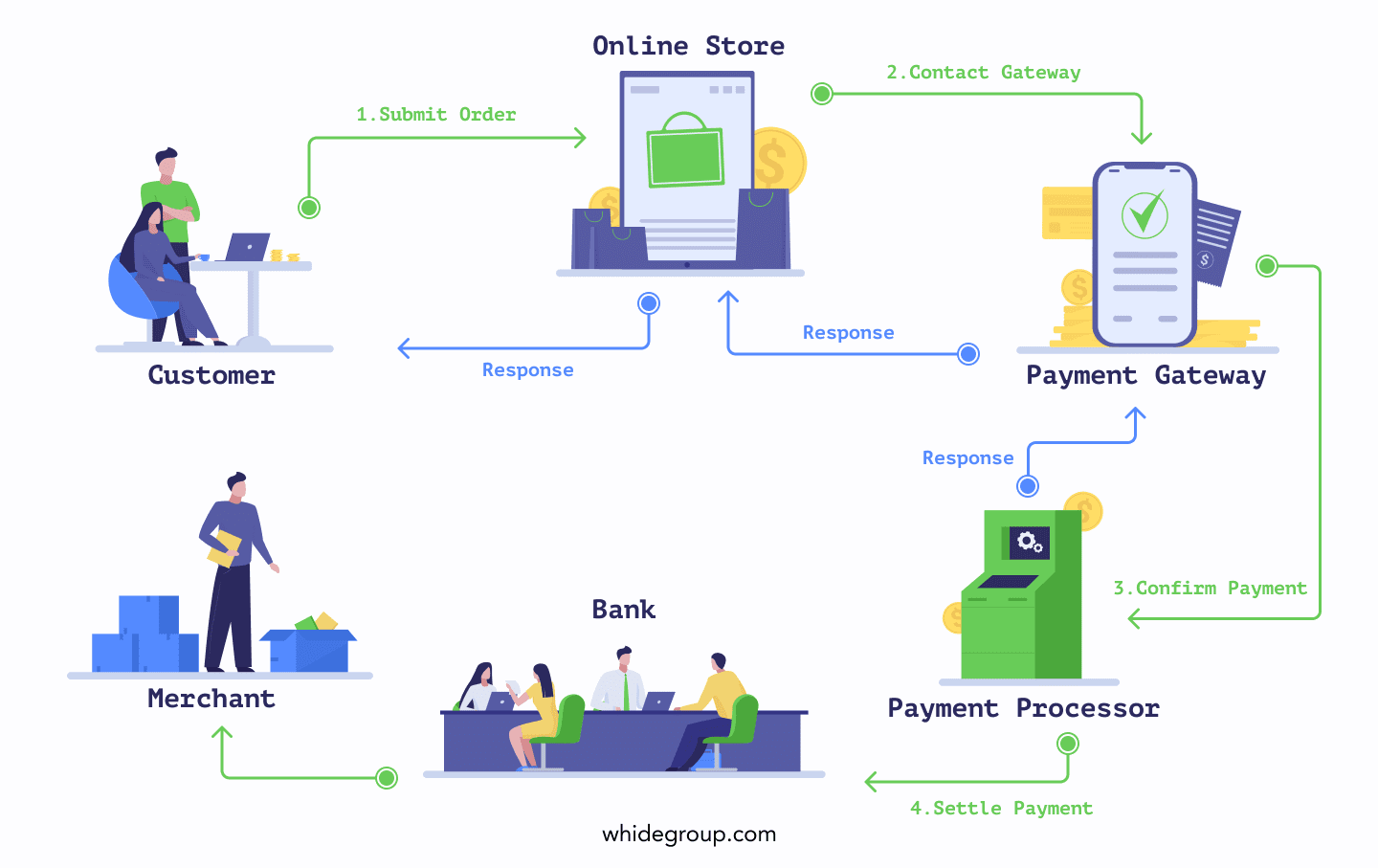 When it comes to integrating different payment methods into your sportsbook, it can be done in two ways:
Hosted Gateway A hosted payment gateway acts as a third-party provider that lets your gamblers leave your site and ake payments on their behalf. Basically, it requires redirecting the customers to payment gateway to enter their details and once the payment is done, they are back on the merchant's page. This type of payment gateway doesn't requires any PCI compliance as all the data is stored by the vendor.
Non-hosted (integrated) Method No third parties are involved in this and all the data security is handled by the betting businesses. They may also require PCI DSS compliance, which means they're in charge of storing, securing, and conducting initial verification for each transaction. Companies can use a white label payment gateway that can be customized as per their business requirements.
While there can be pros and cons to each of the above, but you can definitely select the one that suits you best.
Things to Keep in Mind While Choosing a Payment Gateway Provider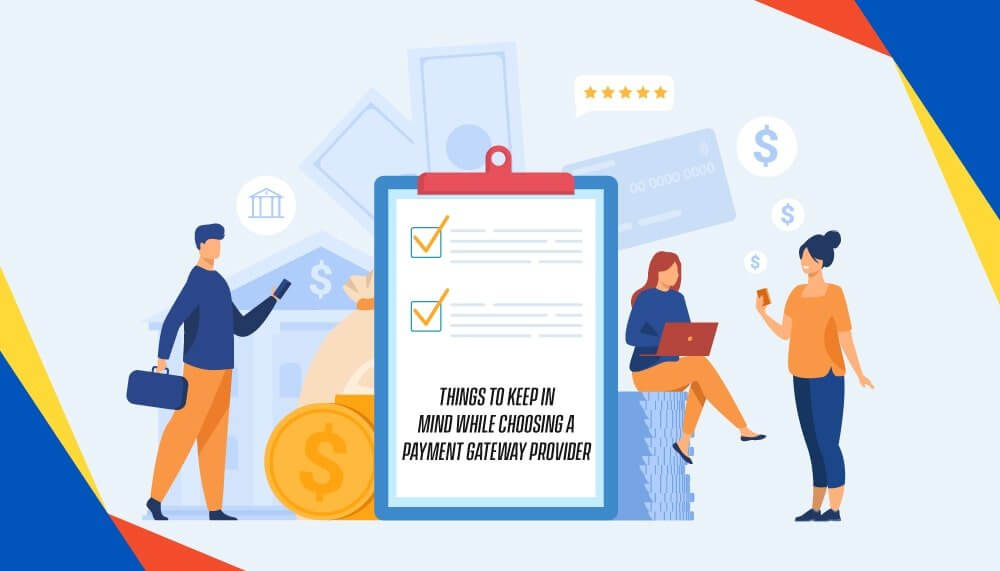 Examine if your product/service is supported (since betting is prohibited by most of the payment gateways providers)
Compare the pricing
Check the transaction limits per user
Take note of merchant account options
Supports necessary payment methods
Mobile Payments Support
Customer Support
These are the things you should definitely consider while choosing a payment gateway provider for your business.
In a nutshell, there are a plethora of payment gateways available that gamblers can use to place bets. Depending on the regions, bettors use the most convenient form of payment enabling smooth betting operations. If you are a betting business and planning to integrate a betting payment platform make sure to not miss the above checklist.
GammaStack is the preeminent betting platform software development company. Along with outstanding sports betting solutions we also integrate payment gateways into your betting platform or replace the existing one depending on your needs. Whether you want a white label payment system or want to customize your payment gateway, our team of skilled professionals have got you covered. With more than 8+ years of industry experience, we have helped multiple betting businesses in launching their betting platforms by delivering them a comprehensive betting solution integrated with all the necessary tools and payment methods.


Get in touch with the leading betting solution software companies like us to launch the unrivalled betting platform.