Betting has existed for years and so is the sports betting. In this article, you will find sports betting glossary so before you start betting, bookmark our glossary of sports betting terms that will enable you to quickly make wiser decisions.
Before we really take a deep dive into the sports betting terms and glossary. Let's understand where sports betting began and how important it is in the lives of people today.
What is Sports Betting?
Sports betting is an activity where gamblers or punters place bets on the probabilities of any sports. Sports betting is also done on multiple events of the same game. Generally a bookmaker or a bookie, a punter is involved in betting. The punter places the wager on an outcome to a bookie and bookie payout to the punter if he wins the wager. Today there are numbers of sports, on which gamblers place bets. Some of these games or sports include tennis, football, boxing, track cycling, horse racing, basketball, rugby, American football, baseball, and many more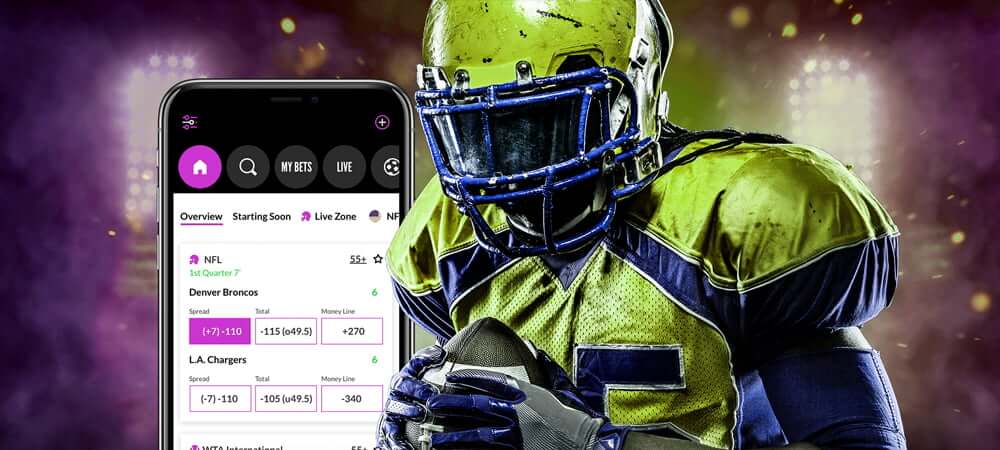 Where Did It All Begin?
Sports betting industry started in the early 19s. And people used to place simple bets on a few sports available then. Though there were sporting events, not many people used to take interest in betting activities risking their money. Earlier betting was only meant for highly rich people. Also, not every state and other countries allowed betting as a common activity. Sports that gained recognition in the early 1920s were college football, baseball and boxing. Baseball had become the "national pastime" for the people. Since betting was illegal but not criminalized in many states of the US and other countries, bets were still placed illegally.
Though not many terminologies were common in the beginning as betting became legal and people started placing bets on various sporting events, many new terms were coined giving definition to everything, considering a clear idea thus eradicating any confusion.
Sports Betting Terminology
Here are some common sports betting terminologies:
Accumulator: It refers to a parlay bet in North America. It involves four or more selections into a single wager that is profited only when all parts win. The most common accumulator is four-fold and five four accumulators.
Action: It is referred to as the total number of bets being placed on a certain event. And even if the pitching changes, your bets remain the same.
Added Game: A game not a part of the typical menu and are generally added after the main list is posted. It is common in college football. Added game is also referred to a postponed match or an event due to rain.
AET odds: After Extra Time odds are majorly common in soccer matches. These type of odds are offered in live betting options.
Also ran: A horse or an athlete that fails to finish the race in a paying position (mainly first, second and third).
Ante-post Betting: In horse or greyhound racing betting, a bet is placed before the horse/greyhound racing course's betting market is opened.
Arbitrage: Arbitrage or ARB is referred to as wagering where all the possible outcomes of a single game are covered. Surebets, Miraclebets, Surewins or Arbs are widely popular names for arbitrage.
Asian handicap: This type of bet is common in football in which teams are handicapped according to their form, so the stronger teams must win by more goals.
ATS (Against the Spread): ATS odds are designed to create equal actions on both sides. Bettors must have a choice between their favorite and underdog.
Across the Board: It is a method in horse wagering to win, place and show.
Bad Beat: This phrase is used to describe an action at the end of the event when a bettor who always wins loses a bet.
Book: Sort term for bookmaker or sportsbook who posts odds and accepts the bets from the punters.
Buck: A buck bet is equivalent to $100.
Backdoor Cover: This betting term is used to allow an underdog to cover the point spread.
Beard: A person who is betting someone else's money so that the person can conceal his identity from the bookmakers.
Bookmaker/Bookie : Bookie is mainly used as a short form for bookmakers. Although it refers to a person but can be an organization who accepts bets and pays off the wagers.
Buying Points: When a player an additional price takes half point in his favor.
Bankroll: Bankroll is the total amount of money one keeps aside for betting.
Bet: Any wager that is used in betting including betting on sports, casio, poker, and many others.
Betting Exchange: A betting exchange is the same as a bookmaker that allows customers to place bets but with a few differences.
Betting Unit: A betting unit is generally 1% of the bettor's bankroll.
Bonus: A bonus bet is a token money, generally a dollar value that gamblers can use to place bets of their choice.
Betting Strategies: Strategies that are formed to cover any losses in betting. One of the common strategies is Martingale Strategy.
Chalk: Chalk refers to the favorite side of the betting, generally a strong and heavy favorite bet.
Cover: Cover refers to the situation when a gambler wins by more than the point spread.
Chalk Bettor: Bettors who like to bet big favorite and strong bets.
Circled Game: A game where the betting limits are lowered due to injuries.
Closing Line: It refers to the final betting line offered by the sportsbook.
Commission: Commission is the amount of money bookmakers take on any bet.
Consensus: It is the numbers of wagers placed at a sportsbook on one team.
Correct Score: Correct score betting is the accurate bet on the match gamblers need to place.
Decimal Odds: Decimal odds are common in Europe and payout is equal to the odd multiplied into the decimal odds.
Dime: A $1000 bet.
Dog: Dog is short for underdog and refers to the team that is most likely to lose a match.
Dead Heat: A tie situation between two horses in a horse racing.
Double Bet: An amount that is double of the bettor's wager.
Draw: This allows the bettors to bet at the end to get rid of the tie/draw condition.
Drift: A money line that keeps on shifting during the match is called drifting.
Each way: Basically two separate bets; one for the horse to win and the other for the horse to finish in a position.
Edge: It is an added advantage a betting gambler can make by simply doing extensive research on the game they are betting on and knowing the higher probabilities.
Exotic Bet: Exotic bets are more common in horse racing betting when a bettor places a bet on more than one outcome.
Even Money: Odds that return you the exact amount of original bet.
Early Cash Out: Early cash out gives gamblers or punters the option to buy the bets hours before the match begins.
Exposure: Amount of money that a bookmaker may lose in a match or an event.
Exacta: A bet that is made on two horses to finish in the first and second position.
Favourite: The side of betting that is more likely to win the match.
Future: Odds that are posted well before the match on the winning team.
Fixed: It is a term used interchangeably with moneyline odds.
First Half Bet: A bet that is placed in the first half of the game.
Flat Betting: It is a strategy where the gambler wage on the same amount of money on every game.
Fractional Odds: Fractional odds are common in the UK. And is generally represented by fraction.
Half time bet: It is a type of betting that is usually done after the first half of the game.
Handle: This term usually refers to the total amount of money wagered on a match over a specific period of time.
HaIf bet: A bet placed in the second half of the game including any overtime periods.
Hold: The percentage of money a house wins.
Handicap: A betting type where a bookmaker turns the sporting event by giving advantage and disadvantages to the competitors to make the odds even.
Handicapper: A person who studies and rates sporting events and matches.
Hedging: It is placing waers on the opposite so as to have a minimum amount.
Hook: It is referred to as a half point.
In-play betting: Also known as live betting. This betting usually takes place after the event has been started.
Joint Favorite: When two or more sides are posted with the same betting odds on the same event.
Juice: Juice or "vigorish" is the amount a bookmaker earns a profit. Bookmakers usually earn $10K profit from the juice on the losing bets.
Limit: The maximum amount accepted by the sportsbook or bookmaker.
Long Shot: Also known as underdog, where the prices are displayed as positive.
Lock: It is also known as a large favorite.
Layoff: Layoff is a condition where bookmakers reduce their exposure and minimize their risk by placing bets with other bookmakers.
Lines: Where betting is handicapped to make both betting outcomes even.
Middle: To wager on the underdog at one point spread and favorite at another point spread in order to win the both sides of the game.
Martingale System: It is a form of strategy in sports betting.
Matched Bet: To profit from the free bets and incentives offered by the bookmakers.
Move the line: In a point spread game, a player pays an additional price to receive half a point or more in his favor.
Nickel: Nickel is wager of $500
No Action: In this wager, no money is won or lost.
Nickel Line: A line in sports wagering where the vagorish is 5 percent.
Off the board: A game on which the bookmaker is not making action at that time and is often displayed on the boards without the odds attached.
Opening line: The earliest line over which only selected individuals are offered to place bet into.
Over: The combined score must be more than the bookie set.
Odds: Odds are the betting lines that are set by the sportsbook.
Odds Formats: There are three main odds formats: American, Decimal and Fractional.
Odds Shopping: To view the lines on different sportsbooks.
Outright Betting: It is predicting the overall winner of the tournament.
Parlay: A single bet that consists of two or more wagers in it. In order to win the bet, the punter must win all the wagers in it.
Pick'em: A situation in which neither team is favored. Or where the odds are exactly the same for both the teams.
Point Spread: Margin set by the bookmakers to attract bets on both underdog and the favorite.
Power Ranking: It is a system in which teams are judged on different criterias thus giving thus arranging them from best to worst.
Press: To put a larger amount on stake than usual.
Puppy: The underdog
Prop (Proposition): A bet that is not directly related to the results of the game.
Puck Line: It is used in hockey, a spread same as moneyline.
Runline: It is used in baseball, a spread used instead of moneyline
Runner: A person who places bets for another.
Run Down: Run down refers to all the lines for a specific sport, date, time, etc.
Round Robin: A series of one or more teams.
Recreational Bettor: A player that bets occasionally or infrequently.
Rotation Number: Numbers assigned by the bookmakers for each team.
Sell Points: It is more of selling spreads to receive favorite odds.
Special: Special bets are added to a competition other than moneyline.
Sportsbook: A sportsbook or bookmaker is a platform where odds are offered and bets are accepted.
Spread: Taking or laying point while betting in a competition.
Square: A professional player who uses resources to determine wagers.
Steam: Is a move in the sports betting market due to heavy betting.
Straight Up: Winning a game without any point spread.
Straight Bet: An individual wager on a game determined by a point spread.
Store: A bookie.
Scouts: Also known as "sports player" is a person who waits and thinks before he places any wagers.
Sides: The two teams playing, the favorite and the underdog.
Take the points: Betting the underdog and take advantage of it in the point spread.
Take the price: It is betting the underdog and accepts the money odds.
Totals: Combined score of both the teams.
Touts: Someone who sells his experite on sports betting.
Teaser: Line that is moved up or down by the bookmakers to tease the bettors.
Tie: Where neither team wins or the match draws.
Ticket: A receipt issued by the sportsbook to confirm the wager placed.
Tip: A betting advice offered by tipsters or handicappers to suggest the most likely outcome.
Tipster: A person who gives tips.
Three-way Odds: Wagering options that have three sides.
Two-way Odds: Wagering options that have two sides.
Under: The combined score must be less than the bookie set.
Underdog: The side of betting that is more likely to lose.
Value: highest possible odds on a wagering proposition.
Vig/Vigorish: Another term for juice.
Wager: Placed bet on any event offered by sportsbook.
Welch: To refuse payment of money laid as a bet.
Wiseguy: A person who is a professional handicapper
Wire-to-wire: It is a term used for a player who maintains the lead in the entire match or event.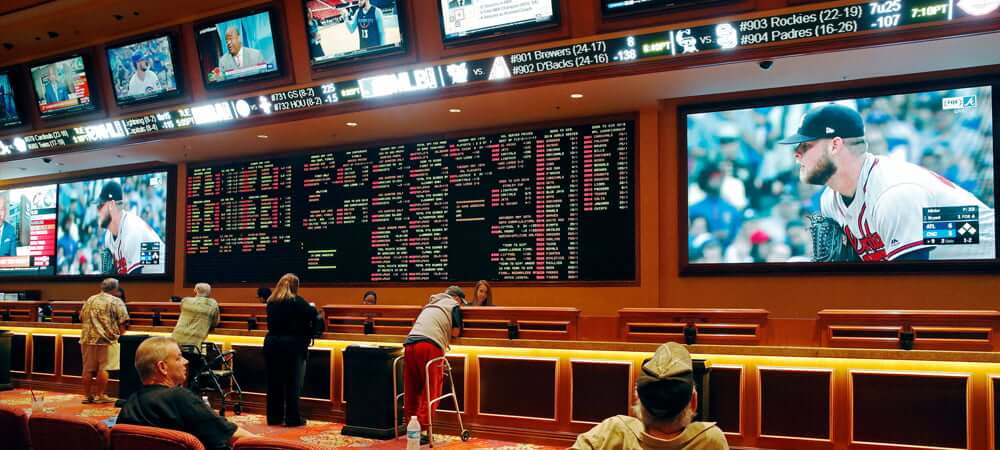 How Can We Help You
So, there are major terminologies that are used in sports betting. You must know them before entering the world of sports betting. It will not only help you understand the terms but will enhance your betting skills so that you can make wise decisions quickly. Whether it's the type of betting or the different money line odds, knowing them beforehand is an added benefit while you place bets.
Be it sports betting or any kind of betting such as esports or fantasy, these terms are interchangeably used in betting by the bookmakers and the punters. So, why not know them before you fall for the bait. Sports betting is not only about placing bets and waiting for the results, but it also requires proper planning and strategy to win. If you are already aware of these betting terminologies, then you can surely place bets with a betting strategy.
GammaStack is known for delivering high-end betting platforms including sports betting, weather betting, political betting, horse racing betting, esports betting, fantasy betting and much more. Name a feature and we have already equipped into all our white label betting platforms and can customize them as per your business requirements. From multiple payment gateways to multi-lingual betting, we have got you all covered.
We hold an overall experience of 8 years in iGaming products development and our in-house developers are highly skilled in custom development of iGaming software including fantasy sports software, sports betting software, esports tournament software platform, online casino software, and much more.
Resources
https://help.us.williamhill.com/en-us/house-rules/rules-for-all-sports-bets/glossary-of-sports-betting-terminology
https://www.si.com/gambling/2020/05/13/sports-betting-terms-definitions-gambling
https://www.thelines.com/betting/terms/
https://www.actionnetwork.com/how-to-bet-on-sports/general/sports-betting-terms
http://www.donbest.com/customers/sports-betting-terminology/
https://www.vsin.com/betting-resources/betting-terms/