Cricket Betting Software Development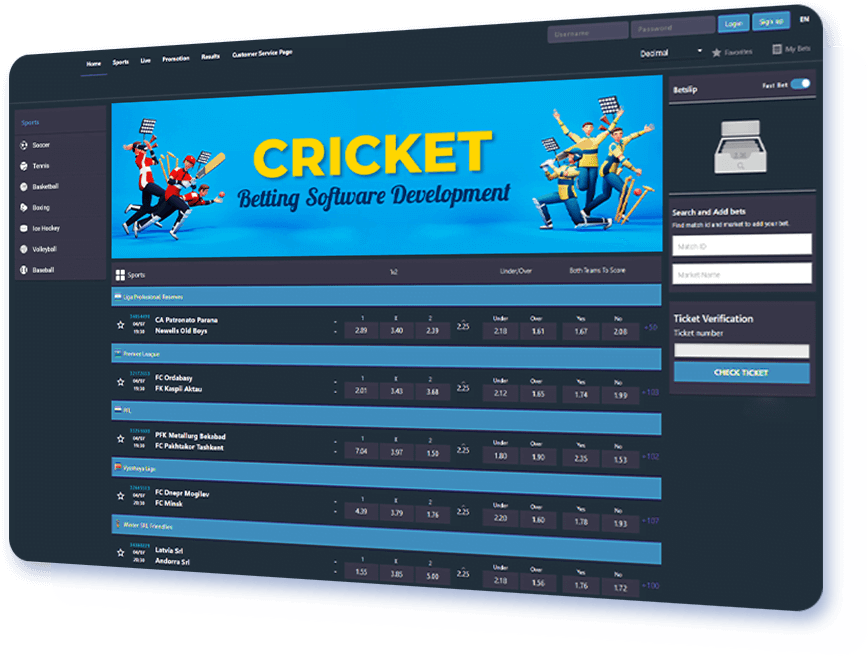 Exclusive Cricket Betting Software Development Company
Cricket betting has become another speedily growing trends in the gambling realm. Many businesses globally are stoning their place in cricket betting industry. One such cricket betting software development company is GammaStack which offers businesses the facility to get their solutions developed from us just as they want it. GammaStack offers the supreme features like anti-risks systems, odds management, and much more which elevates the strength and compatibility of your software among competitors.
Benefits Of Our Cricket Betting Software
Betting Line Experts
Get expert assistance on understanding the betting lines, finding the best outcomes of it, and freeing up the time to create more profits.
Complete Cricket Coverage
From national to international crickets events, our cricket betting solution get you all in one place with a single-touch feature.
In-time Settlements
Get ready to experience the seamless and quickest settlements, whether centralised or decentralised, using our best pay tools in cricket betting software.
Widget Maker
We help you create useful extensions and widgets for cricket betting promotions and other benefits without even needing to open the apps at users' end.
Zero Revenue Share
Our no revenue-sharing policy has proved to increase our client's profits, revenue share, and market reach. GammaStack does not ask for a share of the revenue from the client.
Quick time to Market
Gammastack's innovative ways of developing the software through meticulous research and planning results in making the client's business reachable to more audiences and increasing their market share.
Extremely Secure
Our cricket betting software is highly safe and reliable to use. User's private information and data are all kept secure from any unauthorized access.
100% Customizable Software
Clients can tailor-made the cricket betting software as per the features and functionality they want to incorporate based on their business requirements.
Mobile Responsive
As people now spend the majority of their time on phones, our cricket betting software is compatible with every smartphone and mobile device.
Amazing User & Admin Panel
We offer the most user-friendly panels that are easy for users to navigate, access, and browse. We also offer the best admin panels where one can manage all activities in one click.
Unlimited Support & Configurations
GammaStack has all-time assistance benefits to offer its clients that include everything like post-launch, marketing, upgradation, renovations, and many more with no hassles.
Data Application Security
Our cricket betting solutions come with the advantage of full security and encryption of your applications, data, and user information to keep it all transparent.
A Glimpse Of Our Betting Software Templates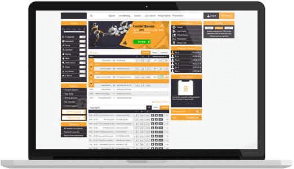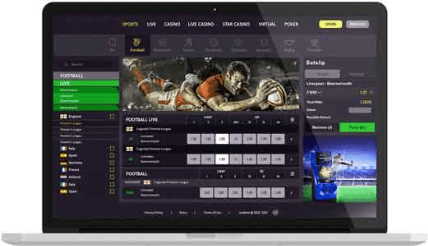 Custom SportsBetting software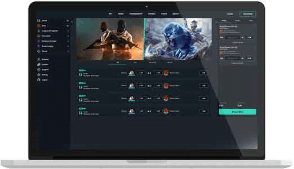 White Label SportsBetting software
White Label Vs Custom Cricket Betting Software: What To Choose?
Clients can customize the cricket bettings software completely, from scratch. We take in their ideas and requirements and transform them into technical reality.
Important Features Of Our Cricket Betting Software
Facilitate your punters to navigate your platforms easily in languages of their choice by using our multilingual benefit.
Make betting more fun with our multiple bet types like H2H, trebles, pool betting, each way, and so on added with the betting software.
Access the real time odds and also the pre-match statistics to make betting more analytical and strategic with GammaStack.
We have integrated a risk management system in our cricket betting software to help players in mitigating the risks and losses occurring from placing bets.
Exceptional User-Interface
The betting experience should be remarkable and engaging. For that, we develop software that is interactive and has a gorgeous UI.
This interactive feature will enable the users to access various functionalities and features of the cricket betting software through their voice.
GammaStack is a cricket betting software provider which offers a plethora of currencies for easy transactions and international payment support.
GammaStack configures the best accumulator bets in our software, to benefit your punters with the easy and huge profits at the end.
Through the detailed admin dashboard, admins can monitor and control betting operations centrally, and make sure no unauthorised activities take place.
The software gives real-time updates to players about the latest news and upcoming matches so that players can book their calendars in advance.
We use strong digital marketing tools and strategies to help your business grow and reach audiences and real-cricket fans.
AR technology will engage customers in a better way. You will be able to attract and sustain active users of the software. Players can bet in a digital environment where they experience real-world excitement.
Betting Styles That Are Trending!

Traditional Bets
The traditional betting style is common among punters and allows single, double, triple, and even multiple bets at once for good wins.

Head-to-head
Win or lose, there's no other way of betting in sports with the head-to-head betting style which makes it more challenging yet fun.
Trebles
Trebles uses three single bets placed on a similar bet but with different events where the user needs to win all three or else lose.

Over/Under
The over/under bet style uses a range of numbers with one specific number selected. The bettors bet on either over or under the number to make a win.
Parlay
Parlays are another betting style which uses two bets with different results at the end, most common among punters who aim for moderate wins at the end.

Handicaps
This betting style is more fun and challenging as it involves offering drawbacks and benefits to punters for making is more challenging.
Pool Betting
The pool betting style is where a lot of gamblers put similar kind of bets in a pool, and after the win, divides it among the winners accordingly.
Similar Offerings That You Might Find Interesting!
Our Process: Cricket Betting Software Development


02
Pre-Production Planning




06
3rd Party Integrations





11
Post-Production Support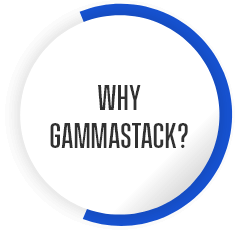 Cutting-Edge Technologies
Industry Expertise Developers
GammaStack has always been a major name in providing sports betting software for clients wishing to make an impact on the betting industry and modernize experiences. We have been working and developing unrivalled iGaming software having robust, scalable, secure features. We are a trusted company with a proven track record of delivering quality software developed with some of the most advanced and emerging technologies.
FAQs- Cricket Betting Software Development
1. What are sports betting software?
Sports betting software is a solution developed to offer global users the facility to bet on sports and make wins based on the rightness of their predictions or bets.
2. How does cricket betting software operate?
Cricket betting software provides users with access to diverse cricket sports, matches, events, and leagues happening across the globe so that the users can see, place bets on, and make wins out of it.
3. What is the process of cricket sports betting software development?
This varies from type to type and company to company, where the basic process is to identify the needs, plan software, allocate resources, design & develop the software, QA, and implementation.
4. Can I use the betting software on multiple devices?
Yes, our cricket betting software is compatible with and easily accessible over multiple devices like the web, desktop, laptop, etc. with any operating platform.
5. I already have a sports betting website. Should I invest in betting app development?
Well, even after having a sports betting website, you can still think about getting your business a sports betting app development because it can increase your reach among the audience, offer flexibility to access your platform anytime, and much more.
6. How is cricket betting software beneficial for my business?
The cricket betting solutions by GammaStack come with multiple benefits like trending and unique features, top-key technology tools and algorithms, fascinating user-friendliness, diverse payment gateways for smooth transactions, and much more.
7. Is it safe to use cricket betting software?
The betting software by GammaStack is supported with the best-in-class security and encryption systems to provide the safest betting experience to punters, and hence promises complete safety to use it.
We'd love to hear from you and are happy to answer any questions.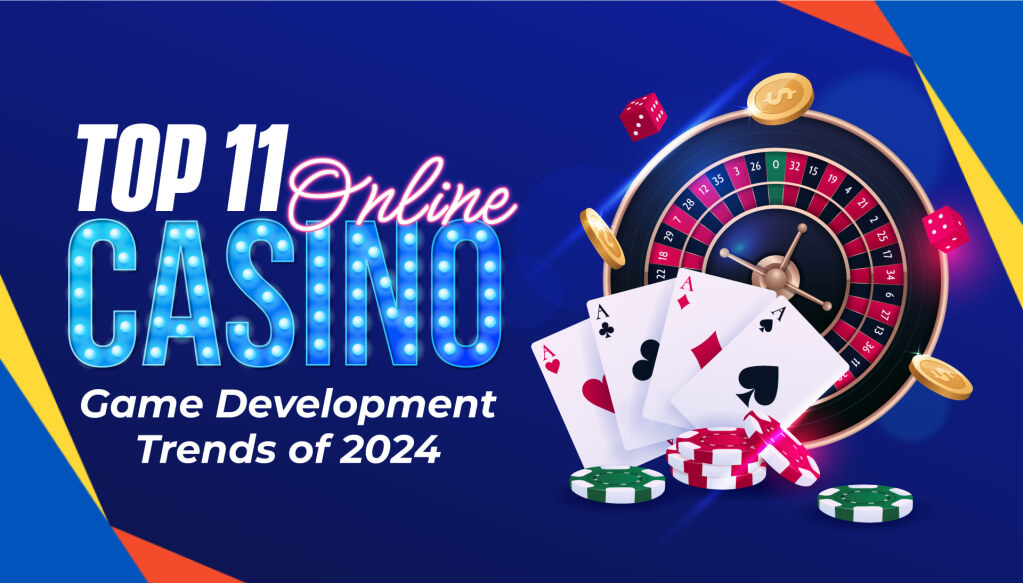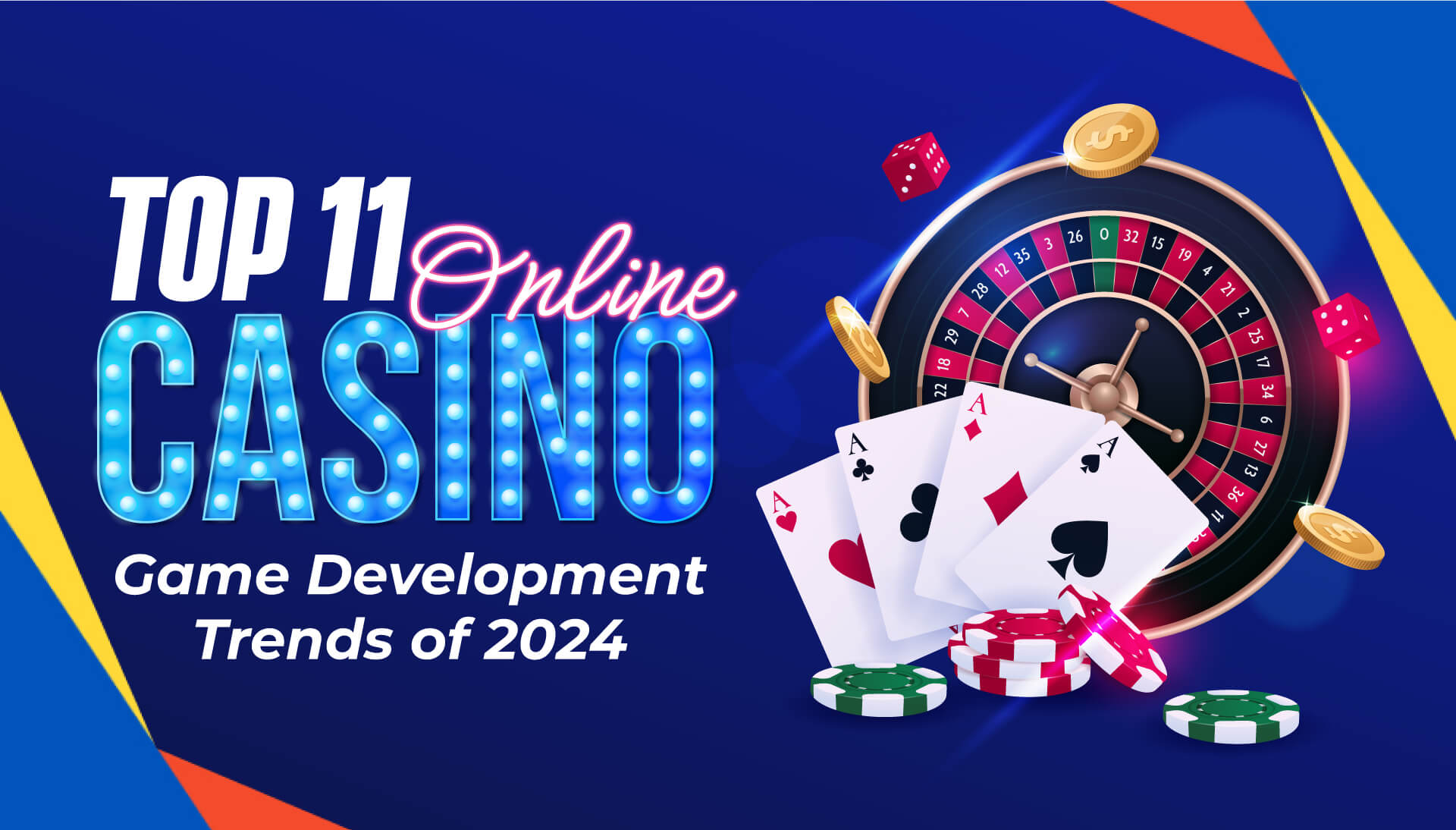 Online casino games have managed to captivate millions and billions of online gamblers around the globe. All thanks to the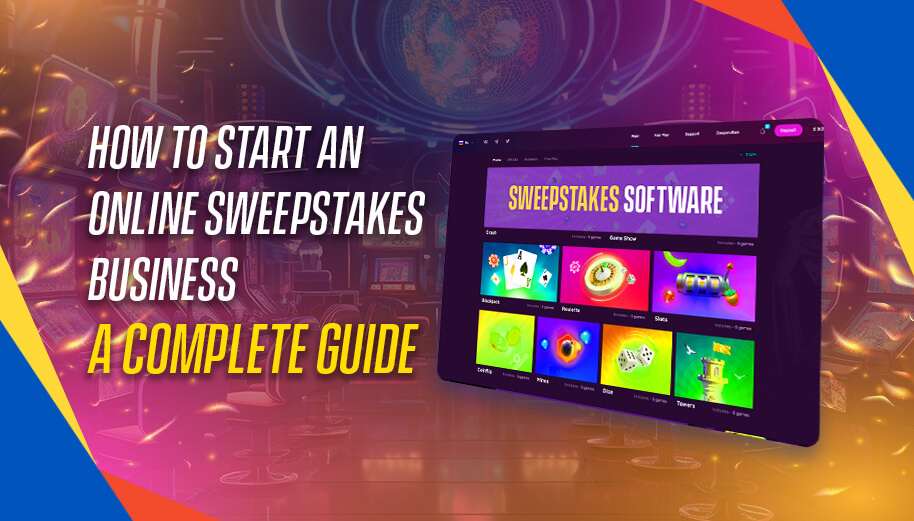 The rise of online gambling has opened doors to various innovations. Unlike traditional casinos, online gambling offers a variety of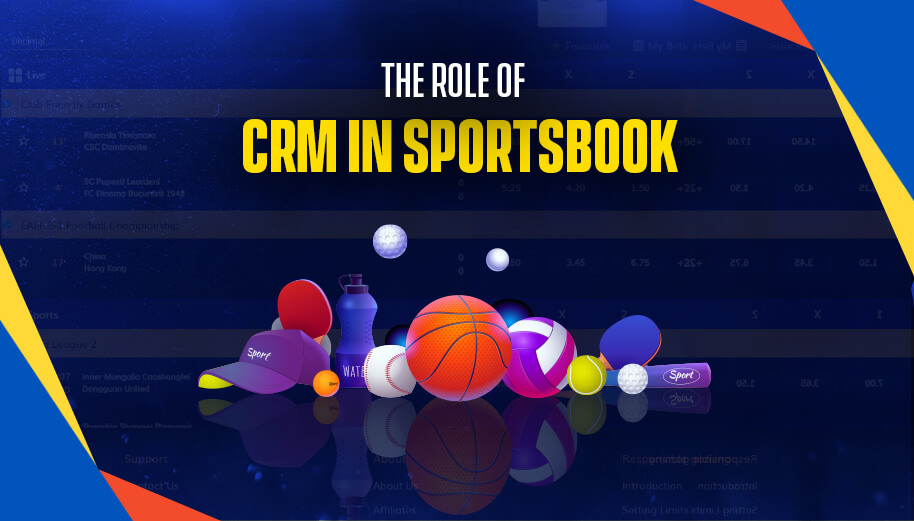 In the dynamic and ever-evolving landscape of sports betting, staying ahead requires not only a keen understanding of the industry
GAMMASTACK
They're great communicators. Also, they do an excellent job keeping things on track and following up. They have built us an amazing cricket betting software. They are the best sports betting software providers in the world.
GammaStack has always been a constant supporter. The cricket betting software they developed for us worked nicely for us. We have seen a sudden growth in our online sports betting business. Thanks.
What blew me away was the depth of comprehension and efficiency in their solution. Their experience in developing betting softwares has made them capable of developing amazing cricket betting software for us. We are really happy.
The betting platform software GammaStack's development team developed for us is fantastic. I have worked with many software companies but GammaStack is way different from others. Their teamwork and their management is what I appreciate the most.

I was looking for a sports wagering software developer and then a friend recommended me about GammaStack. Initially, I was in little doubt but when I saw their work, I was amazed!
Their working capabilities and their management, both remain balanced and that's what I liked the most.

With GammaStack I need not to worry about my cricket betting software. I know they have developed the best for me and working hard to keep it running smoothly. GammaStack has really done a great job!
They are the leading provider of sports wagering software and we do not have any doubts when we approached them. GammaStack has been working with us from almost a year now and we enjoy working with them.
GammaStack provided us with a sportsbook betting software keeping in mind all the necessary details we needed. Their developers are super talented and have great knowledge in the field.
GammaStack has developed and designed cricket betting software for us. We are grateful to them as they have really helped us in achieving our dreams. Their entire team is hardworking and complete their tasks on time.

Average rating:
9 reviews
Our team has recently been informed about certain entities or persons who are doing online frauds by falsely positioning themselves as representatives of our organisation. These individuals have used different social messaging channels such as Skype for doing frauds & acquiring online payments via crypto from a few individuals. Read More..