Why You Should be Investing in Online Lottery Industry in 2023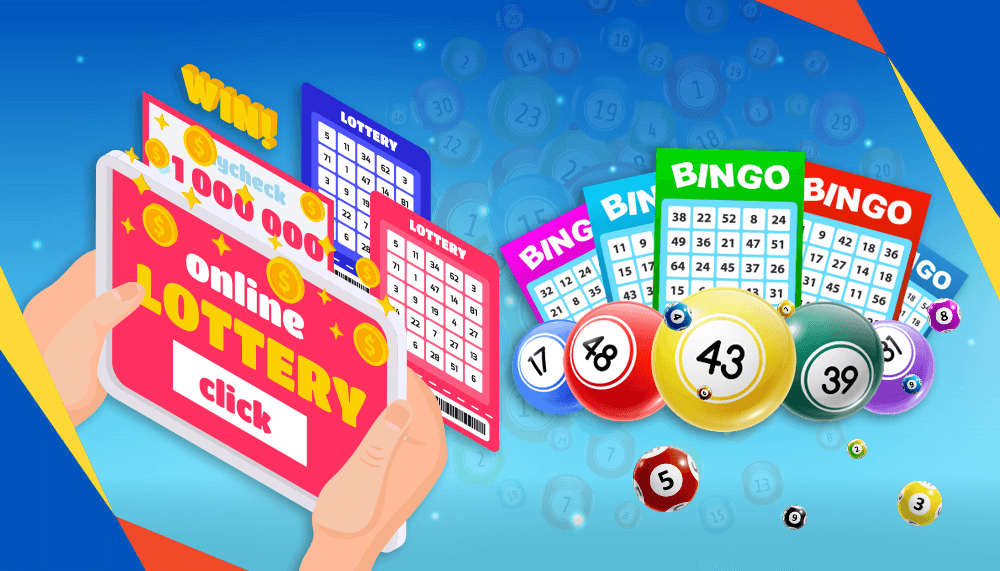 Why You Should be Investing in Online Lottery Industry in 2023
The lottery is one of the oldest forms of gambling. Several people prefer it over any other form of gambling because of its low-cost, low-risk, and fun nature. You might have seen people on the streets buying lottery tickets to try their luck at hitting the jackpot. Long story short, playing the lottery never gets old. And with the coming technological evolution, the lottery is making its place permanent in the industry.

The online lottery industry has always been around. It has always been a crucial part of the iGaming industry. But, in the last couple of years, the online lottery industry has gained immense limelight for itself.
As per the online lottery trends, global lottery market growth is around $284 Billion. And according to the global news wire, the online lottery market alone is expected to reach $14.5 Billion by the year 2026. Currently, more than 25,903 lottery businesses are operating worldwide and the industry employs approximately 228,953 people.
The lottery is one of those gambling activities that appeals to people belonging to all age groups. You can see young, middle-aged and old people participating in the lottery events. This is one of the factors that's missing from other forms of gambling.
Another reason behind the drastic boom in the lottery industry is the transition. The transition of people from traditional methods of playing the lottery to online lottery platforms.
The online lottery industry has also witnessed growth in several regions worldwide including Europe, North America, Latin America, South Africa, APAC, and many more.
The years 2019 and 2020 have been exceptionally great years for the online lottery industry. With the complete shutdown of lottery ticket outlets and total lockdown in action, people were forced to look for new ways, even the unconventional ways to keep themselves engaged and entertained. And, people moved towards several online platforms, and the online lottery was one of them.
Why People Prefer Online Lottery Platforms Over Traditional Lottery
There are several reasons why people have started turning their backs on the traditional lottery systems and are choosing the more technologically advanced online lottery software solutions. A few of these are listed below:
Multiple Lottery Support
The best thing about online lottery platforms is players get access to so many online lottery games. They can play Lotto, Euromillions, megamillions, Powerball and much more, that too, from the comfort of their home!
24/7 Access
The player only needs a smartphone or a laptop, a working internet connection and they are good to go. They can access online lottery software and their favorite online lottery games anytime, from anywhere.
Support for Lottery Winners
Several online lottery operators provide complete support to lottery winners. The prize money is provided to the winners in the modes they prefer the most.
Money Management
Several players become conscious when they overspend. Some people simply lose track of their money while gambling. The online lottery software solutions allow players to keep track of their spendings and enable customers to stay informed.
Updates on Jackpots
When the jackpots of some lottery games remain unclaimed, they get added to the next jackpot. Online lottery enables people to keep track of such jackpots and participate in the events effectively.
Automated Notifications
Online lottery operators keep their winners informed with the help of automated notifications. Most players buy tickets to various jackpots. This enables them to keep track of the results effectively.
Easy to Manage Lottery Tickets
Tickets bought from brick-and-mortar stores always have a chance of going missing. Now, everyone knows that winners need tickets to claim the payout, and losing them can lead to disaster. Online lotteries provide players with easy to manage lottery tickets with various receiving options.

Needless to say, lottery players, today have several reasons for players to move towards online lottery platforms. Now let's take a look at the benefits of investing in the online lottery industry for entrepreneurs and iGaming business owners.
Benefits for Online Lottery Operators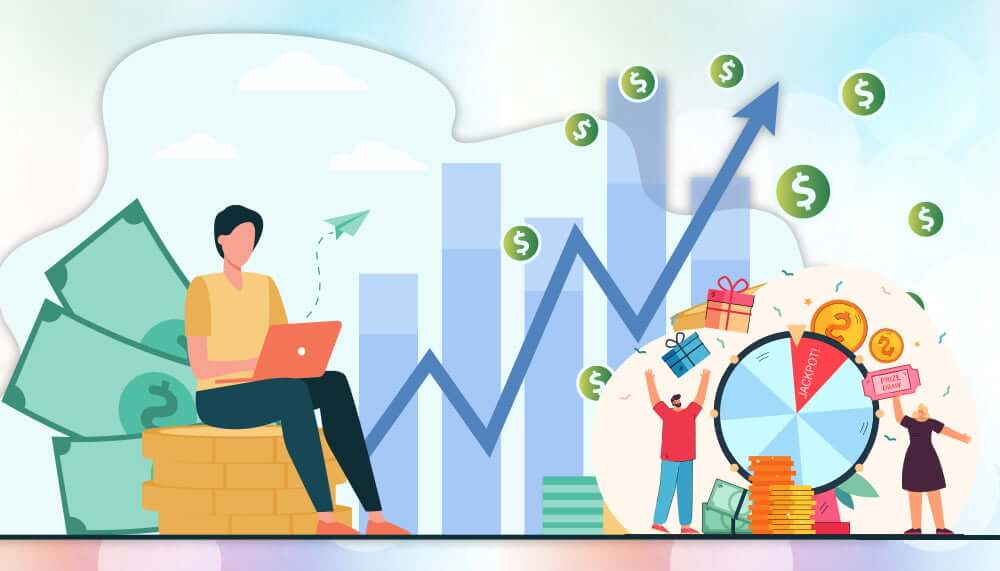 Online lottery software solutions come with plenty of benefits for the lottery operators. Several reasons are pushing land-based operators to invest in online lottery platforms and several online lottery platforms are upgrading to more advanced and high-performing platforms to cater to the needs of modern customers. Let's take a look at these benefits one by one.
Easy Inventory Management The online lottery software solutions come with robust inventory management tools that enable operators to keep track of the tickets seamlessly.
Easy Scalability The online lottery platforms are scalable. They grow with the growing user base. Plus, all the special tools can be integrated and new features can be added as per needs, on the go, without disrupting business operations.
Complete Transparency Online lottery software solutions offer complete transparency as well authenticity from start to the claim of the payout.
Security Another benefit of the online lottery software solutions is that they provide world-class security to the customers. Customers can trust them with their finances as well as personal data as they are secured with theft protection.
Comprehensive Agent Reports Businesses can now manage their agent networks seamlessly while keeping track of overall sales and managing employees with comprehensive agent reports.
Access to Invaluable Data One of the biggest benefits of online platforms over brick-and-mortar outlets is that of data. Online lottery businesses get access to tons and tons of invaluable information that enable them to make amendments in their business and cater to the needs of their customers effectively.
Now that we know what factors are pushing the customers to online platforms, let's take a look at the top 3 online lottery platforms that have been catering to the needs of lottery lottery players for decades.
Top 3 Online Lottery Businesses
Below is the list of the top 3 online lottery businesses that are making a real difference in how customers participate and play the lottery.
The Lotter The Lotter was established in the year 2002 and stands ahead of several online platforms even after two decades. The platform allows players to enter into lottery events and buys tickets on the behalf of customers. Their offerings also include Mega Millions and Powerball. What else do they provide? Outstanding lottert experience. Their platform supports 20+ banking methods, multiple languages, and offers feature-loaded Android and iOS mobile apps for 24/7 access.
Lotto Agent Why is Lotto Agent on this list? Because it's extremely affordable, easy to use, offers heavy discounts with multiple subscription options, and is dependable. Their platform supports all the popular lottery games that allow customers to have a world-class experience.
MultiLotto Launched in the year 2011, and as the name suggests, Multilotto offers more than 60 lotto games with various subscriptions, multi-draws, support, and forms. In addition to this, these guys also provide virtual casino games for those customers who love fast-paced games. Their platform supports more than 16 languages which makes the platform extremely user-friendly. In addition to this, they also provide feature-packed iOS and Android apps that enable customers to have fun on the go.
How GammaStack can Help Your Lottery Business
Looking for a trusted and reliable online lottery software provider? Your search ends here. Armed with more than 8+ years of experience in the iGaming industry, we specialize in providing scalable, secure, next-generation, and feature-loaded online lottery software to our customers that meet all the needs of their business and their customers. Over the years, we have enabled several large and small businesses to accelerate their growth as well as boost their profits and now, you can also harness the power of our online lottery software solutions to ensure your success in the lottery industry. Want to know more about our offerings? Contact us today!
FAQs on Online Lottery Industry
What is the global size of the lottery industry?
The global size of the lottery industry is estimated to be around $284Billion and it is expected to grow by $14.5 Billion by the end of 2026.
How many lottery businesses are operating worldwide?
As per the stats, there are 25,903 lottery businesses operating worldwide and these employ around 2,28,953 people.
Does GammaStack provide ready-to-launch online lottery software solutions?
Yes, we at GammaStack provide you feature-loaded ready to launch software solutions that come packed with all the essential tools. The software solution we provide gets ready to launch within a few weeks' time and allows you to go live as soon as possible.
What are the advantages of investing in the online lottery industry?
Investing in the online lottery industry comes with several perks, for operators as well as for customers. Operators get access to various cutting-edge tools that enable them to manage business operations, gain more customers, retain old customers, tweak business strategies as per user requirements, maximize profits while maximizing ROI, etc. On the other hand, customers gain access to several lottery games as well as massive jackpots in one place, that too, from the comfort of their home.
What tools and features come with online lottery software solutions?
Online lottery software solutions come with several tools and features that facilitate easy management and streamlined business operations while establishing credibility. These tools include wallet systems, analytics reports, real-time notifications, player management systems, agent management systems, user account management tools, multi-lingual support, back-office tools, multiple payment modes, referral systems, player stats and many more.
Our team has recently been informed about certain entities or persons who are doing online frauds by falsely positioning themselves as representatives of our organisation. These individuals have used different social messaging channels such as Skype for doing frauds & acquiring online payments via crypto from a few individuals. Read More..