Vivo Gaming is a leading gaming provider of casino table games. Vivo Gaming has more than 15 years of experience in the iGaming industry. The company offers white label gaming solutions and API Integration. They cater to the requirements and needs of businesses that run online or are land-based casinos. They have been giving their services to B2B businesses for many years now. The company has its offices established in cities like Bulgaria, London, Manila, Buenos Aires, Miami, and Costa Rica. Vivo Gaming offers a variety of
online casino games
and live dealer games such as Roulette, Baccarat, Dragon Tiger, Craps, Blackjack, and Poker.
Vivo Gaming is known for its famous Live Dealer Games. These games can be easily played on mobile phones, also compatible with different operating systems. The feature of Multi-game play is developed by Vivo Gaming, which allows players to bet on multiple tables simultaneously and increase their chances of winning. Vivo gaming live dealer games are also aired 24/7 where the tables are set up exactly like a brick and mortar casino set-up. This increases customer engagement and enhances the gaming experience. The games offered by Vivo Gaming are European Roulette, Baccarat, Blackjack, Casino Hold'em, American Roulette, Caribbean Stud, Craps, Dragon Tiger, Sic Bo, and Live Bingo.
Baccarat is one of the most played casino games in the world. Baccarat developed by Vivo Gaming engages users with its unique features. It offers a wide variety of Roadmaps, mobile-responsiveness, and a wide variety of studio styles and dealers.
Caribbean Stud
Vivo Gaming's Caribbean Stud poker is more advanced and interesting than standard stud poker. The game includes Antes and Progressive bets which creates an engaging environment for the players.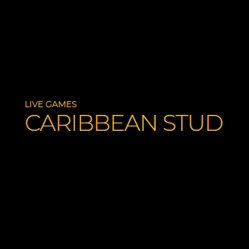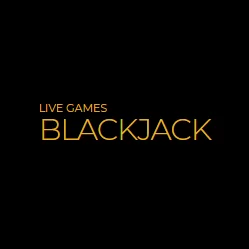 The Blackjack software developed by Vivo Gaming ensures players have a wonderful and engaging experience. The dealers are trained in a way to provide a smooth and exciting gaming experience to the players.
American Roulette
American Roulette developed by Vivo Gaming gives an enduring experience similar to a land-based casino. More than 10 Roulette tables are streamed 24/7 from multiple studios situated across the globe presented by trained dealers.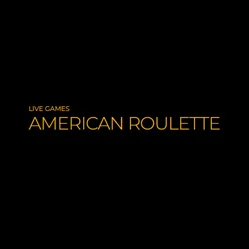 Integrating Vivo Gaming Games through GammaStack
Vivo Gaming is an industry player in developing quality Live dealer casino games. GammaStack has a collection of all the games developed by Vivo Gaming that can be easily and efficiently installed into your software. More functionality and features can be added into your software using GammaStack's API. We have a team of experts who will assist our clients in resolving the challenges they might face while integrating.
API Integration by Vivo Gaming
Unified API integration by GammaStack can help in integration of a number of games into your casino software. The integration method is very secure and reliable and highly convenient to implement. Vivo Gaming's Live Dealer and RNG games can be seamlessly integrated into the casino software, where the client will have full control over the back-office functionalities. The back office functionalities will include player management tools, risk management, real-time monitoring tools, and progressive jackpot settings.
Vivo Gaming Casino Software
Vivo Gaming offers numerous games like Live Roulette, Baccarat, Dragon Tiger, Craps, Blackjack, Poker, and various other live dealership games. Vivo Gaming offers its clients with Random Number generated Games (RNG Software), Back Office Management tools, and Sports Betting Software Solutions. The casino games that are developed by Vivo Gaming are compatible with mobile phones (iOS and Android) as well as with desktops. They are soon going to be releasing their games on TV apps that are supported on Smart TVs. They use the latest HTML5 technology for beautiful and high-quality graphics and videos. Having considerable experience in developing games for casino business, it hs gain high customer and player loyalty. Vivo gaming has helped businesses to include unique and engaging games and therefore increasing their business revenues and profits.
Evolution Academy helps the live dealers to get trained properly with all the equipment that are used during real-time gaming.
1. What does Vivo Gaming do?
Vivo Gaming a provider of casino games that specialized in live dealer games. The company has been functioning for more than 10 years now and is headquartered in San Jose. It deals with businesses who wish to incorporate casino games into their gaming software.
2. Which games do Vivo Gaming offer?
Vivo Gaming offers games like European Roulette, Baccarat, Blackjack, Casino Hold'em, American Roulette, Caribbean Stud, Craps, Dragon Tiger, Sic Bo, and Live Bingo.
3. Is Vivo Gaming licensed and regulated?
Vivo Gaming goes with industry standards of responsible and fair gaming. They have been granted licences by different leading companies like GLI, Bulgaria State Commission on Gambling, and Curacao EGaming.
4. Why consider GammaStack for integration of Games by Vivo Gaming?
API integration by GammaStack can be flawlessly done into your casino software. Multiple live dealer games and functional features developed by Vivo Gaming can be integrated into your software. We not only help you in setting up but also in keeping you going. Our team will ensure trouble-free operations of your software.
Our team has recently been informed about certain entities or persons who are doing online frauds by falsely positioning themselves as representatives of our organisation. These individuals have used different social messaging channels such as Skype for doing frauds & acquiring online payments via crypto from a few individuals. Read More..