Soccer Prediction Software
Launch an unrivaled soccer prediction platform with
GammaStack's end-to-end Betting Solutions
Cryptocurrency Supported Betting Platforms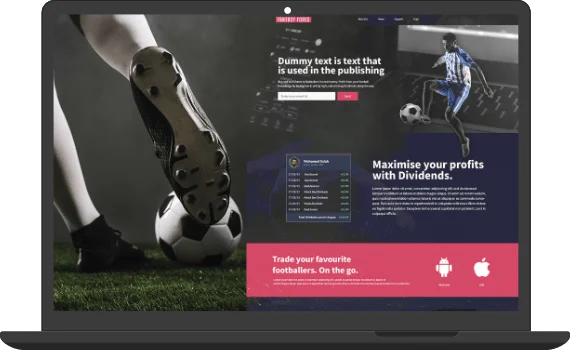 Ultimate Soccer Prediction Software
We build the next-gen soccer prediction software that supports more than 20+ soccer leagues. Users can create their own custom pools with their own set of rules and make predictions. Our intelligent algorithm and transparency make it suitable for users to make predictions hassle-free. Equipped with the latest tools and functionalities our soccer prediction software is a perfect choice for your business and punters.
Benefits You Receive With Us

100% Customizable Prediction Platform
The prediction software we build is completely customizable and is designed as per your business requirements.

No Revenue Share
We follow a zero or no revenue share policy to enhance clients' satisfaction ensuring no you do not pay additional charges.

High-risk Management Tools
We build a high-risk management tool that comes integrated with our prediction software to ensure that customers can predict through the software hassle-free.

Reliable Third-party Providers
We have tied hands with the industry's best and reliable third-party providers to ensure you get the best third-party services integrated into our prediction software.

Cost-effective Solutions
All our solutions are made using cutting-edge technologies to deliver cost-effective solutions.

Transparency and Support
Our sports prediction software propagates accurate outcomes leading users to get the best results on their predictions.
Features of Our Soccer Prediction Platform
Ongoing Global pools
Our soccer prediction software enables users to compete with the players around the world in the latest ongoing global pools.
Type of Predictions
We can help you build a prediction software that can support multiple predictions including an accurate prediction for users.
User Interface
We build a rhythmical user interface so that provides users with high potential winnings and high odds.
Accumulator Bet
Our sports prediction software supports the most demanded accumulator bet to attract a massive audience.
League Coverage
Be it the United States Soccer Federation league, La Liga or MLS, we have got you covered with the most common leagues on our soccer prediction software.
Private Pools
This feature allows users to customize their pools or create their own private pools to predict different soccer leagues.
Customizable Rules
Users can customize their private pools and with the help of this feature, they can create their own rules for the prediction.
Bonus Questions
Now entice your users with bonus questions once they reach a certain level in the game thus making an interactive platform for them.
Create Own League
Users can create their own leagues and invite others on the platform to play the leagues. This increases user engagement on the platform.
Rankings
Our soccer prediction software ranks users as per their predictions and rewards them accordingly.
Live Scores
Live scores are displayed on the top of leaderboards that encourages users to have healthy competition among them.
Statistics and Data Analytics
Our soccer prediction software is equipped with machine learning that provides all the insights regarding matches and players' performance.
Back Office Admins
Admins can manage and monitor activities including player management, user management, and game management and much more.
Winner of the Day
Our winner of the day feature rewards the player with the most accurate prediction on a particular day.
Calendar & Scheduling
Our soccer prediction platform comes with a complete calendar & scheduling to enable users to prepare themselves for matches and leagues.
Customer Support
We provide 24*7 customer supports to the users to enable them a smooth operation with the prediction software.
Soccer Prediction Application for iOS & Android
GammaStack is a preeminent soccer prediction application development company that builds iOS and android soccer prediction applications covering all the major leagues. Built with a robust backend, our betting applications are user-friendly and simple to navigate. Our mobile application developers take advantage of leading-edge technology delivering smooth and interactive applications. Hire our developers for launching world-class soccer prediction applications attracting a global audience.
Multiple Contests Our Software Supports In A Day
Simple Contest
The simple contest runs on our soccer prediction software that enables users who get the most predictions accurate to win the match.
Trophy Contest
The trophy contest is based on the knockouts matches where the player who survives at the last wins the contest.
Leagues & Tournaments
In leagues and tournaments, participants compete against each other and the players whose prediction are most likely to win remains in the contest till the end.
Drop Out
This is like an elimination round in which players who lose the game, get eliminated and the one who wins gets promoted to the next level.
Open Challenges
In the open challenges, players can challenge others to compete with them.
Custom Challenges
Let players themselves create challenges with their own set of rules thus enabling them to play competitively.
Our Software Development Process

02
Planning & Resource Allocation




06
Third-party Integration

07
Manual & Automated Testing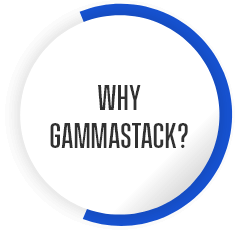 Highly Seasoned Professionals
Unique designs and Solutions
GammaStack is known for delivering state-of-the-art soccer prediction software solutions to businesses that are transforming the way of predictions and betting. Our 8+ years of iGaming experience have helped businesses to achieve their goals thus helping them sculpt their ideas into reality. We deliver soccer prediction platforms that are highly advanced and built with leading-edge technologies to make them competitive and cost-effective.
We'd love to hear from you and are happy to answer any questions.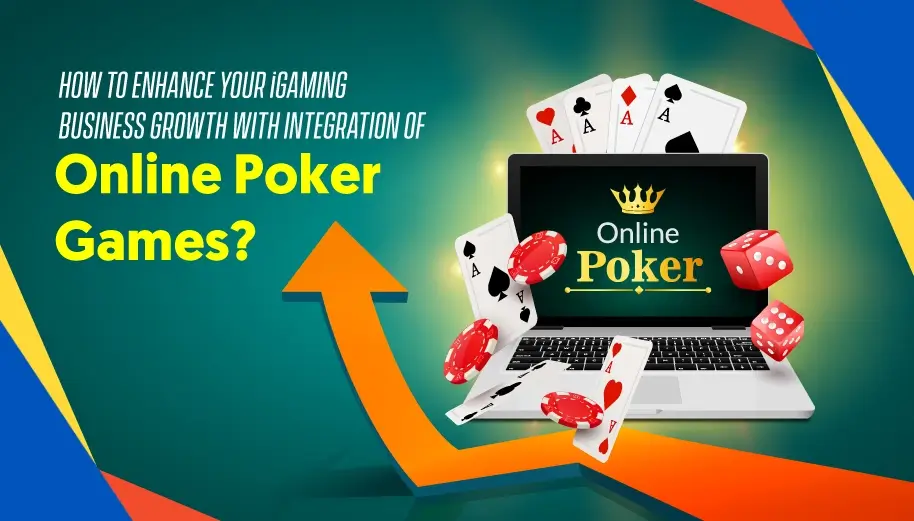 The iGaming industry has seen remarkable growth over the recent years. Different entrepreneurs have started seeing great potential in the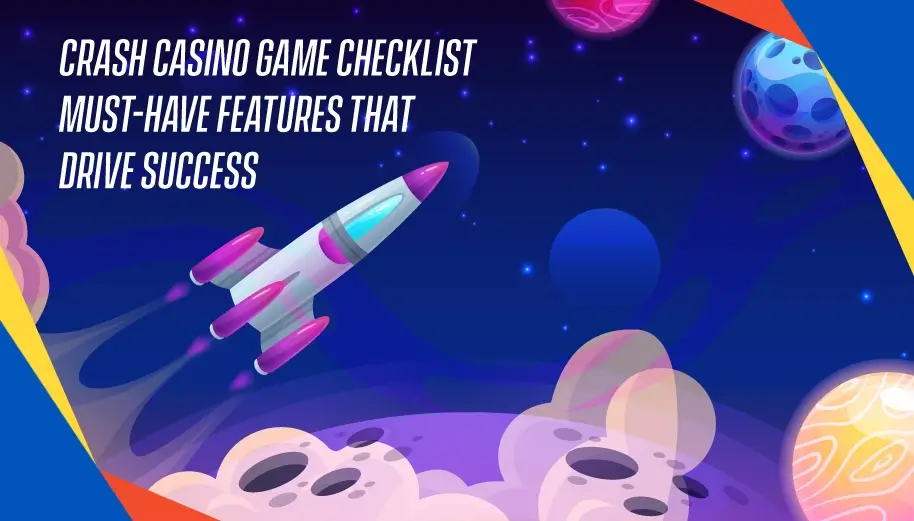 There was a time when online casinos were heavily dominated by traditional casino games like slots, blackjack, roulette, etc. But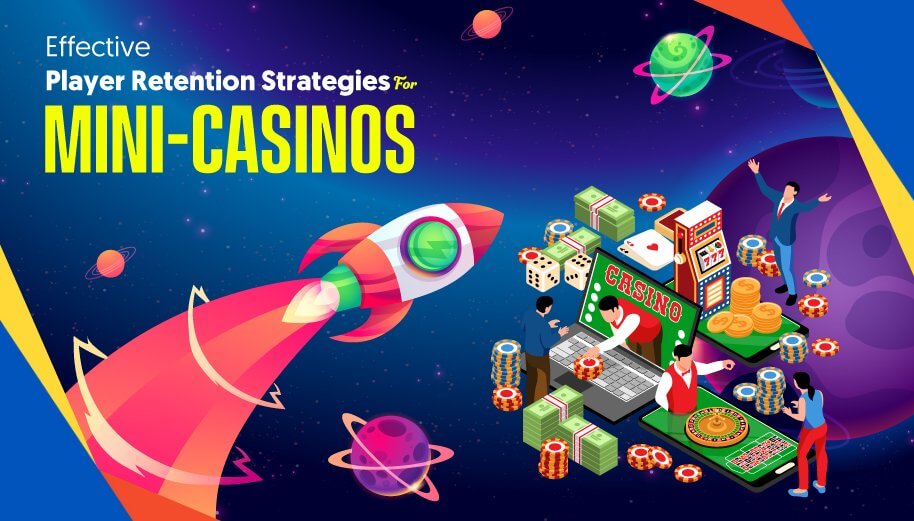 Any online business has only two priorities: gaining customers and retaining customers. And, online mini-casinos are no different. Retaining existing