Pariplay is a leading B2B provider of Slots and iGaming solutions. Pariplay was founded in 2010 and has its offices established in places including Gibraltar, Isle of Man, Bulgaria, India, and Israel. Pariplay is licensed and regulated by some of the major organizations like the UK Gambling Commission, Malta Gaming Authority, Gibraltar Gambling Commission, and many others. In the 9 years of their industry experience, they have developed more than 100 slots and casino games. The games are highly engaging and appealing to the users. They have their own exclusive content aggregation solution, named as Pariplay Fusion. Pariplay fusion helps the operators to manage and market their company better and efficiently. Many land-based and online casinos have access to the Pariplay's products and services.
Pariplay develops a wide array of online and casino-based games that have amazing graphics, animations, and sound quality. Pariplay online casino software solutions include Bingo, Scratch Cards, Keno, Instant Win Games, Slots, Spin, and many more. The graphics are of very high quality which makes the players want to play Pariplay slots even more. Pariplay's fruit slots are known for their beautiful and fun features. Some of Pariplay's famous slots include Jack's Treasure, World Cup Keno, Quest of Gods, Fruity Friends, Torro's Gold, and the list is endless. There is a game for everybody. Games are based on the theme of adventures, cute games, suspense, and fantasy. Pariplay's slots can be found in many casino sites due to their popularity. Pariplay casino games can be played on mobile devices, tablets, and even desktops.
Torro's Gold is based on the theme of bullfighting where the symbols are related to bullfights. The game has 5 reels and 3 rows, along with 10 paylines. The player needs to get more than 2 matching symbols to get a win.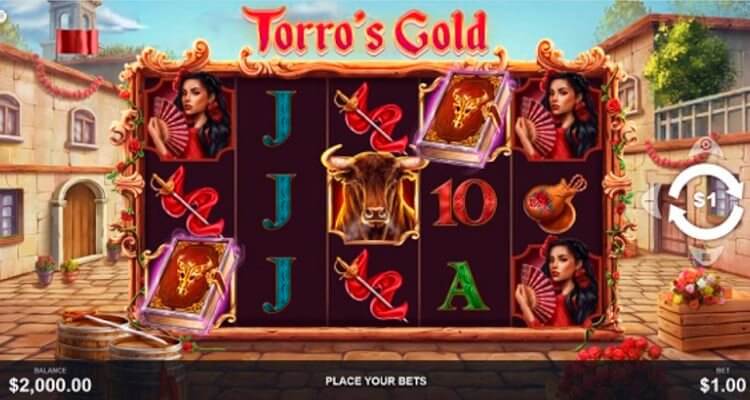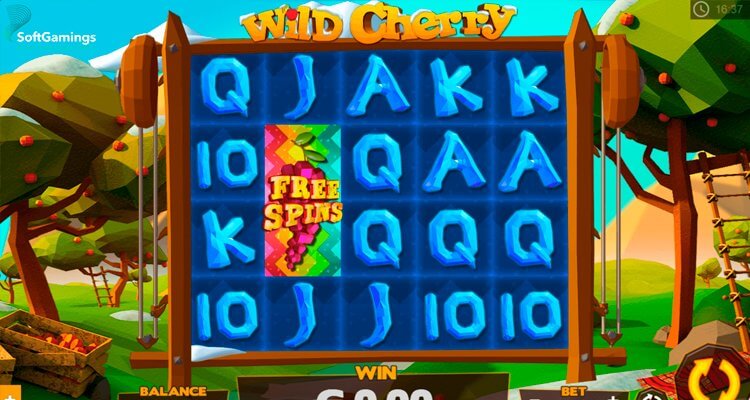 Wild Cherry is a fruit-themed slot, where players have to search for the wild berries in the wild. The game has 40 paylines and free bonus features. The audio and graphics make the slot more appealing. Wild Cherry can be easily played and enjoyed on a web browser. 
Pet is a very cute slot based on pets theme. The game is very exciting and captivating at the same time. The game has two bonus games in itself, and a wild symbol. Pets has 40 paylines and a bonus round which multiplies the players winning and gives them access to one of the two beneficial mini-games.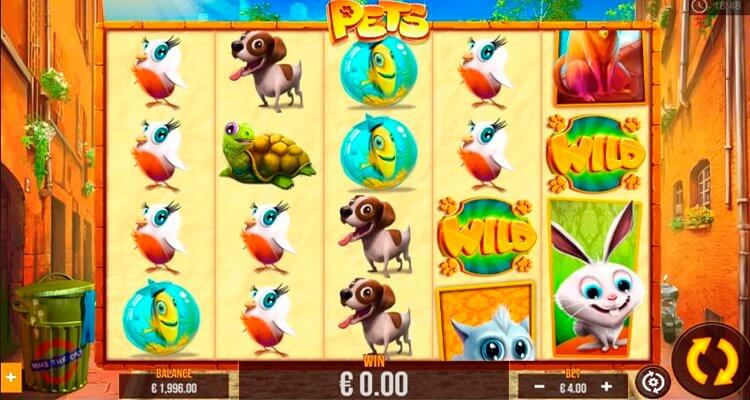 Integrating Pariplay Games through GammaStack
Through GammaStack, you can integrate hundreds of Pariplay slots into your gaming software. Pariplay has established itself among the gaming providers as one of the creative and innovative gaming providers. GammaStack provides assistance in integrating the features and functionalities of the Pariplay software. We will be helping our clients round the clock 24/7 in case they face any issues or challenges while integrating the software. Pariplay has developed different platforms like Fusion, iGaming, iLottery, and On-premise gaming. As a land-based operator or online operator, you can gain access to Pariplay's platform easily. Our combined aim is to increase the operator's ROI (Return on Investment)
Excellent Features of Pariplay Software
Pariplay has developed a fruit-based slot, Lucky Vegas in which players can win huge sums of money in the form of a jackpot. The Pariplay slot has a Jackpot wheel, a bonus feature, and all-time favorite symbols. The game also features a triple bonus wheel, which players can activate any time by selecting the 'buy bonus' button. With the triple bonus wheel feature, players can win up to 1000x. Like these, Pariplay has the most amazing progressive jackpot features and bonuses that players can take advantage of.
Through GammaStack's simple and easy API Integration, you can have access to the numerous Pariplay slots, table games, lottery games, and bingo. We can provide you with a technological edge in this competitive field. GammaStack will help in building a platform for your that is advanced back-end as well as front-end. You can launch your platform on mobile as well as desktops after integrating the API. By integrating Pariplay's marketing tools, you can take your business to greater heights.
Pariplay casino software has been in use by operators around the world for the past decades. They have created amazing games including Slots, Bingo, Keno, Scratch Cards, Instant win games, and many more. Pariplay casino software is mobile compatible. Pariplay Fusion is their proprietary platform developed to help operators to simplify their casino operations and increase their growth and profits. Pariplay's eyeON is another platform that they have developed, which received GLI certification, allows players to experience casinos in a virtual environment only by the touch of a button. Pariplay's eyeON is able to offer much more than just a tournament feature. Our solution encompasses a complete virtual casino that offers over a thousand games delivered with the ease and touch of a button. Players can access and enjoy thousands of games by deploying eyeON on your mobile phones. Pariplay gaming products and services are available across Online channels, Mobile devices, Retail, and VLT.
These FAQs will help you in choosing the most trusted and reliable casino gaming provider.
1. What does Pariplay do?
Pariplay is a leading B2B provider of Slots and iGaming solutions that was founded in 2010. Now having nearly a decade of experience, they create casino games like slots,
2. Is Pariplay licensed and regulated?
? Pariplay believes in responsible gaming and develops the casino software in a fair manner. Pariplay is licensed and regulated by the Gibraltar Gambling Commission, the New Jersey DGE, Malta Gaming Authority, Romanian National Gambling Office (ONJN), the UK Gambling Commission. Pariplay has also certified and tested its casino games.
3. What types of games does Pariplay develop?
Pariplay online casino software solutions include Bingo, Scratch Cards, Keno, Instant Win Games, Slots, Spin, and many more.
4. Why integrate Pariplay through GammaStack?
GammaStack's unified API integration is done in a way that will incorporate all the necessary features and functions from NetEnt to your gaming software. The expert team of GammaStack will make sure to assist the clients in their technical issues and queries they may face.