Endorphina is a B2B software development company that produces online slot games for gaming businesses. They started their gaming journey from the year 2012 in Prague. They have won several award titles for their games in the journey of 9 years including "Best Online Slot Developer Of The Year", "Best Online slot 2019", "Product Of The Year", etc. Their games are known for the graphics, audio, and animations.
Combining classic and traditional slots with the latest technologies, the playing experience will definitely reach new heights. Their portfolio of games appeals to all types of players. They release a minimum of 12 exciting games every year. The games can be found increasingly in many online casinos, which is proof that the players are loving the slots. Their online slots have unique and amazing themes with engaging and realistic graphics. Endorphina takes pride in their mathematics and algorithms they use behind the top-notch games. Endorphina
Online Casino games
are divided into categories of:
Fruit games | 3D games | Horror games | Unique games | Oriental games | Classic games | Ethnic games | Cute Games | Adventure Games | Mystic Games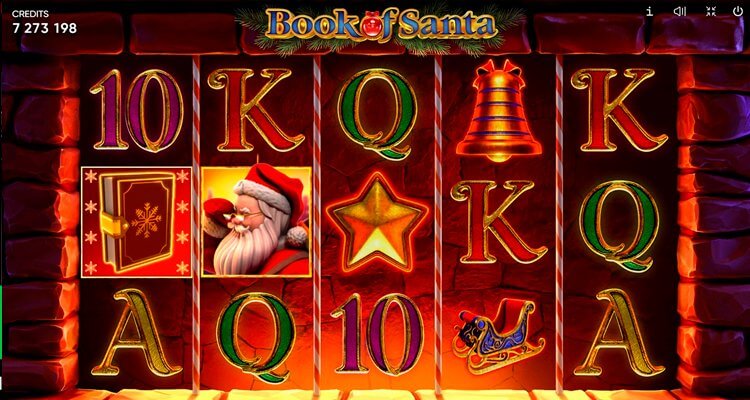 Book of Santa
The Book of Santa is a popular online slot game with 10-line, 5-reel, and 3-rows. This is a Christmassy and fun slot game which also has a free game feature when the three symbols of the book land on the reels, since the symbol acts as a scatter.
Satoshi's Secret
Satoshi's Secret is a very interesting 20 paylines and 6 reels online video slot inspired by the Bitcoins. Highly innovative and engaging, this game has four bonus symbols and one QWERTY bonus that lands the player to win huge rewards.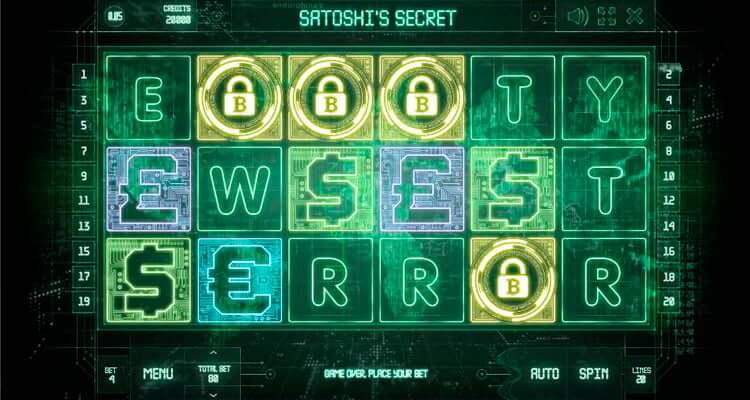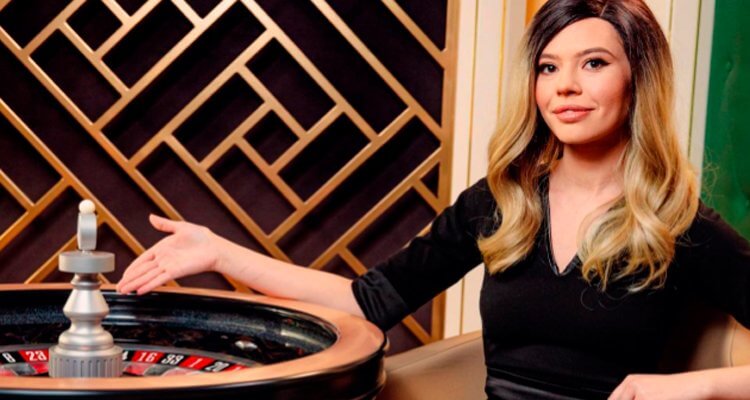 Lucky Streak 3
Lucky Streak 3 is an online 3-row and 3-reel fruit slot with high-end graphics. The gameplay is simple and give player to enjoy the game with plenty of playtime. Symbols spinning on the reels include grapes, cherries, lemons, 7s, bells, and much more and also provide players a chance to double their wins during the risk game in this slot.
Integrating Endorphina Games through GammaStack
Endorphina online slots are popular for the unique theme and concept that they are based on. GammaStack provides you a whole package of games, jackpots, and unique offerings based on highly efficient mathematics and algorithms developed by Endorphina, that makes the game super engaging. GammaStack will support you in integrating every feature, function, and games developed by Endorphina. If your company specializes in slot games, then Endorphina is the right choice.
Endorphina offers bonus games in several of its slots. These bonus games enable players to explore more levels in order to win big. Stunning graphics and sound effects make the players want to play more and unlock the bonus feature. Endorphina jackpots enable players to win up to 9,000 coins. There are many scatters and symbols that help you to lead to the bonus games. Other features besides jackpots and bonus features include Wild, Free games, Multiplier, Scatter, and Gamble Feature.
Integration of Endorphina API
Through integration of a unified API by GammaStack, you will be able to access lots of slot games and back-office functionality developed by Endorphina. API Integration will help you in improving your customer experiences that you provide to your users. We have a team of developers experienced in the field of API Integration who can assist in enhancing your services. If you are looking for API Integration of the best slot games, then GammaStack is the best choice. Evolution Academy helps the live dealers to get trained properly with all the equipment that are used during real-time gaming.
Endorphina slots have become very popular in the online casinos of the world. They offer the most unique games with 3d graphics and unbelievably great sound effects. Endorphina's offerings are up to 70 slots. Endorphina's slots have been recognized by many awards and will continue to become popular as they develop at least 12 games per year. Endorphina creates games on the current topics and trends that people really love playing such as games based on Bitcoin, Adventure and Mystery themed games, and many more. Each and every game that Endorphina develops is tested and approved. Therefore, there is no compromise in the quality of games offered to the players. Endorphina slots are all created using the Flash technology which enables players to enjoy the games on the web browser instead of downloading and installing the app. Evolution Academy helps the live dealers to get trained properly with all the equipment that are used during real-time gaming.
1. What is Endorphina?
Endorphina is a B2B software development company that produces online slot games for gaming businesses. The company is based in Prague, Czech Republic.
2. Is Endorphina licensed and certified?
? Endorphina has always followed the path of responsible gaming. They are a trusted and reliable gaming company. Endorphina games are approved by the Malta Gaming Authority. They are licensed and certified by organizations like Game Care and Gambling Anonymous. Players can enjoy the games without any worries.
3. What games does Endorphina offer?
? Endorphina online slots are famous for their innovation and uniqueness. Endorphina includes games in the category of Fruit games, 3D games, Horror games, Unique games, Oriental games, Classic games, Ethnic games, Cute Games, Adventure Games, and Mystic Games.
4. Which Endorphina's games are popular?
Most of Endorphina's games are based on the current trends. Hence, all the games are appreciated by the players. But there are several which stand out from the rest of the slot games. They are Book of Santa, Satoshi's secret, Taboo, Durga, Jetsetter, and Fairy Tale.
5. Why integrate Endorphina with GammaStack?
? GammaStack's unified API offers every game that Endorphina has to offer. You can integrate the various slot games into your gaming software. Endorphina's slot games will not only increase your customer base but also your profits and growth. GammaStack has a team of professionals that will help you in integrating various features, games, and back-office functionalities into your software.
Our team has recently been informed about certain entities or persons who are doing online frauds by falsely positioning themselves as representatives of our organisation. These individuals have used different social messaging channels such as Skype for doing frauds & acquiring online payments via crypto from a few individuals. Read More..