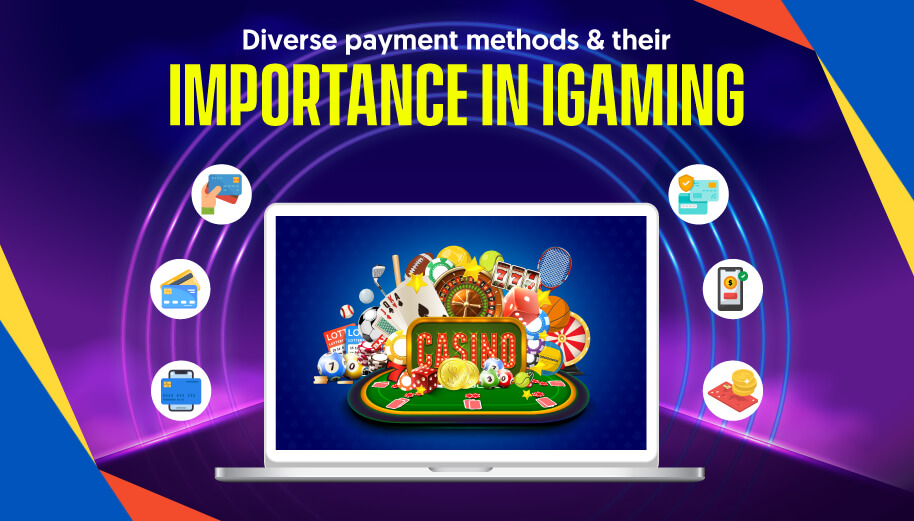 The world of iGaming has seen many transformations and is revolutionising with the advancement of the technology. Most of the activities and processes that used to be conventional have now become globally revolutionised, the global payment systems being one of them. With the capability to provide secure, convenient, seamless, and cross-border transaction support, the intern-based and digitalised payment options have opened the gates for many industries. Here, the blog talks about multiple payment methods that are in trend today and their impact and utility in the iGaming domain. Without a doubt, every revolution comes with both benefits and challenges and hence the blog also moves forward to highlighting the threats that diverse payment methods suffer in the iGaming domain and their effective resolution for continuous enunciation.
The Global iGaming Market Trend & Scenario
The iGaming industry has grabbed a great speed of growth in the past few years. A report in 2022 stated that the worldwide iGaming sector has gained $63.53 billion as revenues from diverse online games and gambling, no doubt the diversified iGaming payment methods have been the boon. The industry is expecting a rise of up to $153.57 billion at a CAGR of 11.7% until 2030.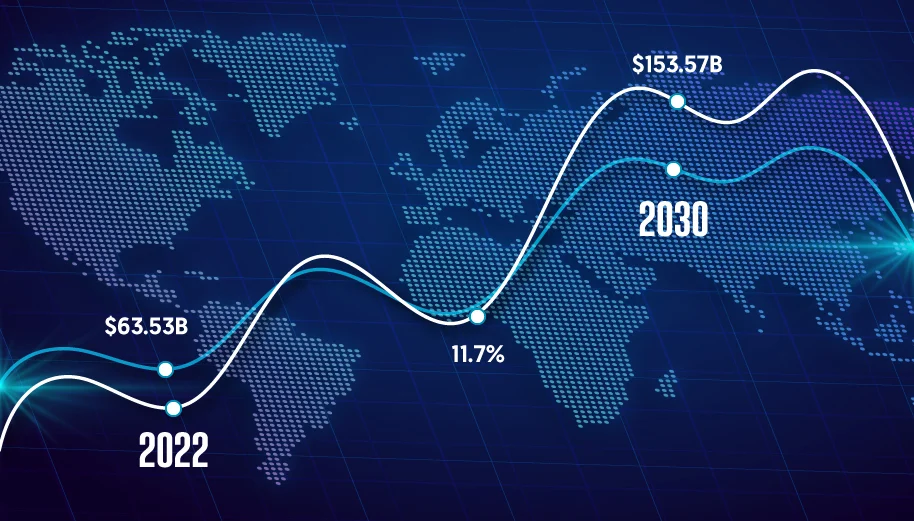 As of 2022, the iGaming sector across the globe seems to be utilizing a range of more than 120 online payment methods and options which has facilitated money transfers and transactional benefits from any corner of the world. Nevertheless, the trend for mobile gaming and remote gaming is totally driving the pace for the future iGaming market, it can heavily accelerate the payment systems and renovate the ones that are in use today.
Conventional Versus Most Popular Payment Methods For iGaming
In the past years, the gaming and gambling industry had a limited scope of expansion because of physical fixation, financial constraints, and much more. The conventional or traditional payment options for the gaming sector remained confined to in-hand cash systems, bank transfers, card payments, credit cards, digital or e-wallets, etc. which has no more remained the bases for your transactional benefits.

Looking at how the internet has connected people, businesses, and activities globally; the range of alternative payment gateways and options has gained rapid traction. From international online transactions to cryptocurrencies, DeFis, custom tokens, etc. have become top payment methods for iGaming. All along, PayPal, MetaMask, Stripe, Skrill, and many more gateways have now become more vital than even the traditional ones to get yourself playing actively on iGaming platforms.
Benefits Of Multiple Payment Methods in iGaming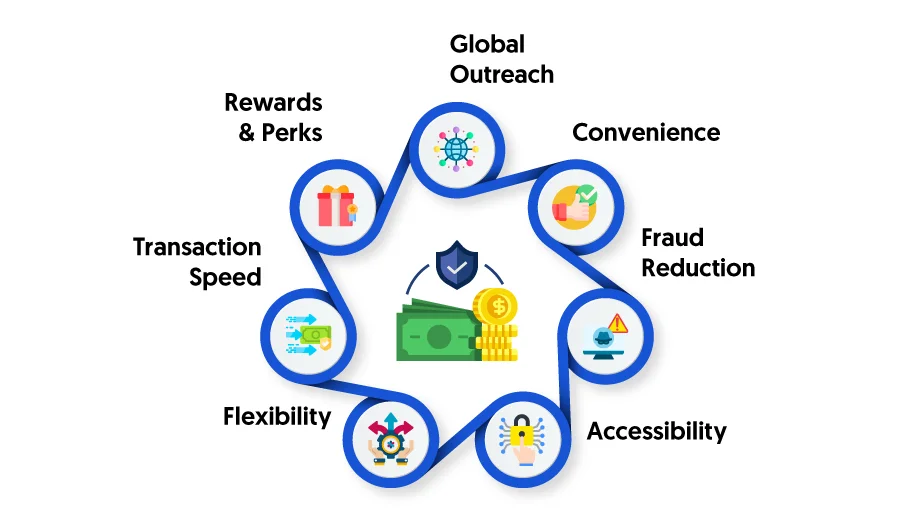 Global Outreach
The convenient payment methods for the iGaming domain offer today the biggest benefit of its global placement. With the use of the internet and seamless globally accepted payment systems, iGaming businesses enjoy users from all over the world, thus making them a globally known brand.
Convenience
By offering a vivid range of payment options, selecting the best that suits and fits the user preferences well is the everyday deal today. Be it credit or debit cards, cryptocurrencies, e-wallets, DeFis, or even bank transfers, the flexibility to use any method of payment has the most comfort for users.
Fraud Reduction
With effective security and OTP-enabled safety on online payments and bank transfers, blockchain-supported safety for crypto payments, fully protected Decentralised Finances, etc.; the chances for fraud to happen in iGaming payment options radically uses, making it easy and secure for users at the same time.
Accessibility
The wide range of iGaming payment methods available lets players play from any region via convenient payment methods for iGaming. This can accommodate multiple players from different nations where the most accessible payments are always prevalent or preferred.
Flexibility
Some players may have specific preferences or limitations when it comes to payment methods. By offering multiple options, iGaming platforms can accommodate these preferences, ensuring a seamless and enjoyable gaming experience for all users.
Transaction Speed
Different payment methods offer varying transaction speeds. By providing multiple options, players can choose faster methods like e-wallets or cryptocurrencies for quicker deposits and withdrawals, enhancing the overall user experience.
Rewards & Perks
In this zone of competitive forces, the iGaming payment options to choose from have become very beneficial for users. Each payment system or gateway has a different reward, discount, and perks to offer.
Read More Blogs from Diverse Categories
Challenges & Threats Of Fast Payment Methods For iGaming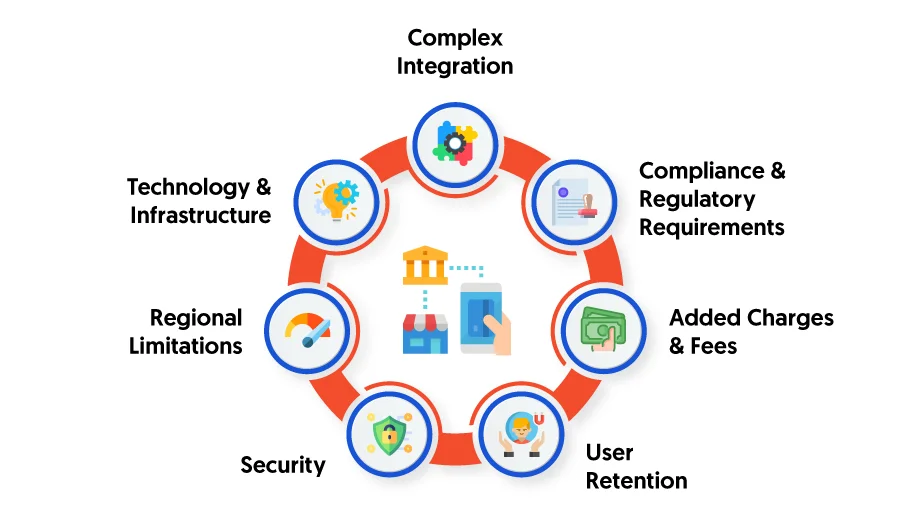 Complex Integration
When adding multiple iGaming payment gateways to the platform can become very time-consuming and complex to manage. Be it different digital wallets or gateways or currencies; each payment method has its unique technical requirements, APIs, and process which makes the integration and its continuous management complex.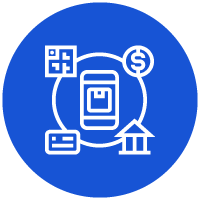 Compliance & Regulatory Requirements
Different countries have varying compliances and rules related to the utilization and maintenance of diverse payment options for iGaming. For instance, the restricted use of cryptocurrencies in some countries can appear as a challenge for the iGaming business looking for its placement in a specific region. Even in many countries, the follow-up of KYC regulations leads the iGaming payment methods.
Added Charges & Fees
Using digital wallets, different payment gateways, etc. can involve transaction fees and processing costs. Managing and optimizing these variable costs while providing a diverse range of top payment methods for iGaming can be another challenge.

User Retention
The biggest threat of a diversified payment system is its difficult selection among players. Often offering too diverse payment methods may confuse users and even let them in shifting to another provider whose payment methods are much more sorted.
Security
The secure payment methods for iGaming businesses are still a challenge to manage and control. Being a risk-prone industry, the iGaming sector may undergo the issues of fraud prevention, suspicious acts, and other security threats and hence challenges its credibility.

Regional Limitations
What if we tell you that some payment options have a confined utility on regional parameters? What if your best payment system in the US location may not be good enough or even prohibited in other countries? Well, this leads to another challenge for iGaming payment services.
Technology & Infrastructure
Certain iGaming payment options may require specific technology infrastructure or integrations. Implementing and maintaining these technologies can pose technical challenges and require ongoing updates and enhancements, leading to critical management issues and even cost additions for the business.
How To Secure Payment Methods For iGaming?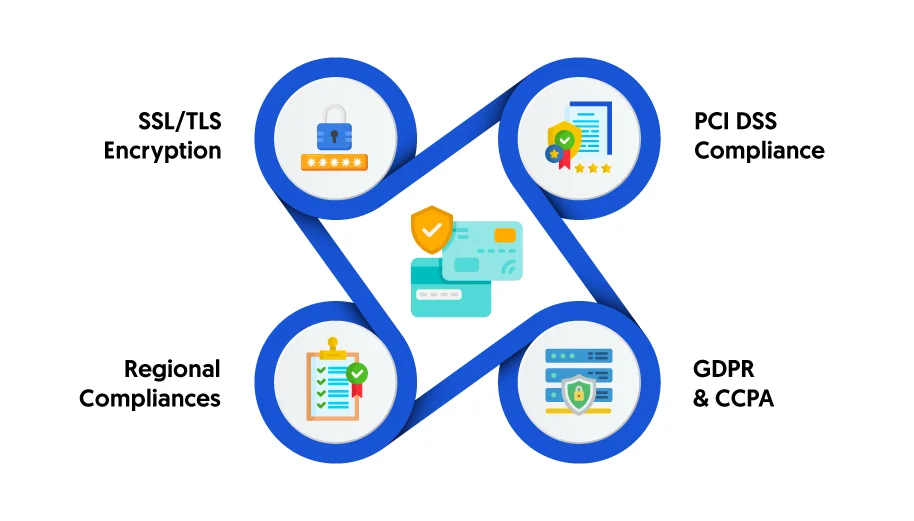 SSL/TLS Encryption
Securing your most popular payment gateways for iGaming can be done by SSL/TLS encryption which is a cryptographic protocol used to secure communication over the internet. They provide encryption and authentication mechanisms to protect data transmitted between a web server and a client (such as a web browser).

PCI DSS Compliance
Use the PCI DSS (Payment Card Industry Data Security Standard) for the secured payment methods for iGaming. This is a set of security standards established by Visa, Mastercard, American Express, Discover, and JCB, to protect cardholder data and ensure the secure handling of payment information. PCI DSS compliance is mandatory for any organization that processes, stores or transmits cardholder data.

GDPR & CCPA
GDPR (General Data Protection Regulation) and CCPA (California Consumer Privacy Act) are two important data protection regulations that aim to safeguard individuals' privacy rights and regulate the collection and processing of personal data. This can make your system a convenient payment method for the iGaming industry.

Regional Compliances
In addition to the above compliance and regulations that secure your payment gateways for iGaming, adhering to and implying the regulations or acts or compliances which are regionally executed also becomes a vital task to be in order with the local rules and commands for the industry.
Let's Develop Your Diverse iGaming Payment Options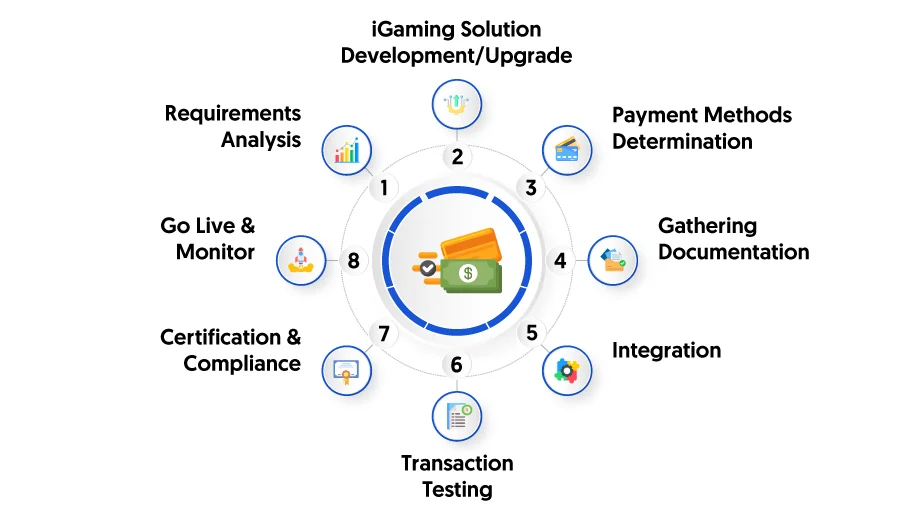 Requirements Analysis
Let's start the process by understanding the requirements of iGaming payment methods in your portfolio.
iGaming Solution Development/Upgrade
Whether a new iGaming portfolio requirement or an existing platform to integrate with new payment methods; we ideate on what the client looks for in the deal.
Payment Methods Determination
Identifying the iGaming payment gateways you want to integrate with the software. It can include debit cards, credit cards, cryptos, bank transfer services, etc.
Gathering Documentation
The next stage is to gather the documents like API keys, security certificates, merchant IDs, compliance documents etc. for seamless operation.
Integration
Integrate the custom or third-party APIs, payment pages, plugins, etc. to the iGaming payment options for easy and effective payment handling process management.
Transaction Testing
Now, once the easy payment method for iGaming is ready to deploy, a quick quality scan ad testing undergoes.
Certification & Compliance
It's time to update your portfolio with legal payment compliance, adherences, and regulatory certifications you have to be posted on your platform to keep user trust in place.
Go Live & Monitor
The iGaming payment gateway is ready to roll and get you the most global payments in real-time. For effective controls, we have got routine maintenance support too.
Interested For Player Attraction & Business Popularity?
Are you here to get secure yet easy payment methods for your iGaming portfolio? GammaStack is the first help for you then as we provide the finest iGaming software development services and other integration support. Be it iGaming deposit methods or iGaming withdrawal methods, we have everything you need that makes it the most popular payment method for iGaming. Understand the importance of multiple payment methods in iGaming and get your software added with the diverse, secured fast, and seamlessly global iGaming payment gateways. Add digital wallets like Stripe, Neteller, PayPal, Apple Pay, etc.; cryptocurrencies, custom tokens, and international currency support for a seamless payment solution with us to keep users coming to play from all over the world.
FAQs - Diverse payment methods & their importance in iGaming
Why is offering diverse payment methods important in iGaming?
Diverse iGaming payment options are important for effective payment gateways need fulfilment, attracting users from different locations, creating a seamless payment experience, and attracting a larger customer base.
What are the benefits of offering multiple payment methods in iGaming?
Global reach, improved customer experience, increased rates of conversion, payment flexibility, convenience, etc. are top benefits for multiple payment methods in iGaming.
Which payment methods are commonly used in iGaming?
Commonly used payment methods in iGaming include debit/credit cards such as Mastercard ad Visa, e-wallets like Skrill, PayPal, and Neteller; cryptocurrencies like Bitcoin, and Ethereum, bank transfers, prepaid cards, mobile payment options, etc.
How can diverse payment methods help in expanding into new markets?
Different regions have unique payment preferences and regulations. Offering diverse iGaming payment methods allows operators to enter new markets and attract players from those regions.
What challenges can arise when implementing diverse payment methods?
Technical integration complexities, managing transaction fees, varying compliance requirements, and ensuring a consistent user experience across different iGaming payment options are a few challenges.
How can operators ensure the security of diverse payment methods?
Implementing robust encryption and safety protocols, protecting customer data by complying with industry security standards such as PCI DSS and others, and regularly monitoring for fraudulent activities are a few activities to offer in the name of security.
Our team has recently been informed about certain entities or persons who are doing online frauds by falsely positioning themselves as representatives of our organisation. These individuals have used different social messaging channels such as Skype for doing frauds & acquiring online payments via crypto from a few individuals. Read More..