BetConstruct is an award-winning company and has been in the iGaming business since 2003, providing land-based as well as online gaming solutions. Along with development services, BetConstruct also provides sales services and customer support services. Their head office is based in the UK and other offices are in countries like Armenia, USA, Malta, Latvia, and South Africa. BetConstruct is known for its live casino games. BetConstruct sportsbook software offers players with more than 45,000 live matches and 75,000 pre-match events every month. BetConstruct provides its players and partners with excellent solutions that guarantee their success.
BetConstruct offers more than 6,500 online casino games to gaming businesses. Clients or players can add free spins, jackpots, and bonuses through their promotional tool. BetConstruct offers casino slots for both mobile as well as desktop gaming that are developed in HTML5 technology. BetConstruct also provides players with engaging live casino games that are available in 6 languages. BetConstruct's Live Casino comes in 3 different solutions which include, generic tables, Dedicated tables, and Online solutions for brick and mortar casinos.  BetConstruct live casino games are available in 6 languages including Armenian, Turkish, English, Farsi, Russian, and Arabic. 
BetConstruct Live Casino games include BlackJack, Baccarat, Roulette, Auto Roulette, Super Six Baccarat, Bet-on Poker, Double Red Dog, Casino Hold'em, Dragon Tiger, Live Keno, and  Bet-on Teen Patti with amazing sound effects and exceptional graphics.  Players can experience online live casino games like they are playing it in real life.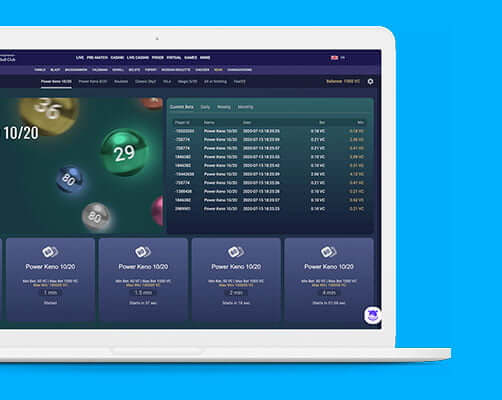 The well-known lottery game, Keno is developed by BetConstruct There are 6 ways by which players can place a bet on the game. The bet can be according to the color, number, and value of the ball. The game is available in 10 languages and has flexible bet bars. 
BetConstruct Skill Games consists of games like Checkers, Chinese Pokers, Farkel, Backgammon, and Belote. The amazing user interface and features will provide players with an exciting experience that will engage the player highly.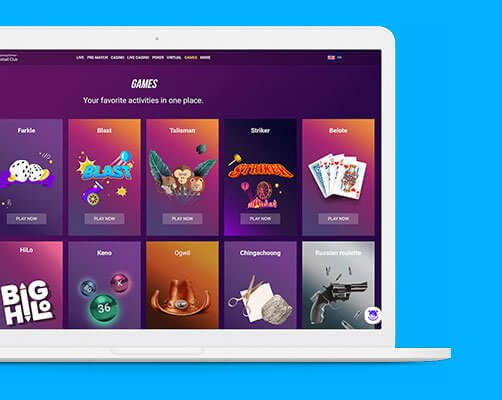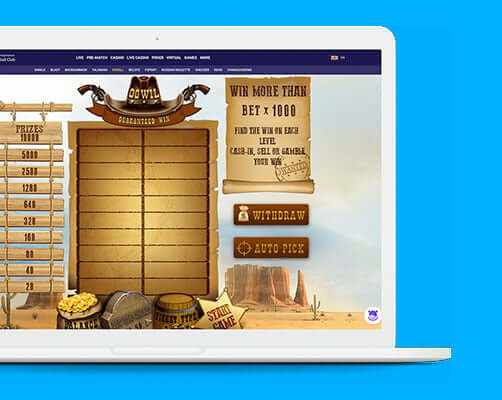 BetConstruct's Ogwil is a famous scratch card game that will provide players with a great online lottery experience. Ogwil enables players to buy as many online tickets as they can and choose a reward level that has been decided by the operator. The game is very engaging and entertaining. 
Integrating BetConstruct Games through GammaStack
BetConstruct is a leading company that offers gaming solutions to online and land-based businesses. GammaStack will provide you with a collection of features and casino games that you can incorporate into your software. We will assist you in establishing and launching your software into the market having the best live casino games of BetConstruct, a leading company that provides gaming solutions. We have a team of experienced developers and designers who will implement your ideas and requirements into the best gaming software. 
Unique Features of BetConstruct Casino Software
by winning progressive jackpots. When a player makes a bet, a small portion of the bet is contributed to the free spins pool of the particular game. Jackpots acts like an in-house promotional tool in order to increase user engagement and attract players. Land-based or the online operators can customize these jackpots on the set of any slots they wish. Slots of their choice can feature free spin jackpots. Right at the moment, the BetConstruct's progressive jackpots have crossed over half a million-dollar mark in the category of slots.
BetConstruct API Integration
You can integrate BetConstrcut's range of 6500 casino games into your software through GammaStack's unified API. Through this integration, you can have numerous advantages and benefits that BetConstruct has to offer. You can make your portfolio stand out in the crowd, by using our API. GammaStack's API offers you the chance to add features offered by other providers along with BetConstruct. API integration enables you to launch your software quickly and customize your gaming software according to your own requirements. With games and back-office functionalities, you can add BetConstruct jackpots and bonuses into your gaming software. 
BetConstruct has a wide range of offerings that you cannot get enough of. Their exclusive range of products and services include Live Casino games, VR Casino, Poker, Keno, Skill Games, Fantasy sports, RNG Casino, Farkle, Ogwin, Talisman, and many more. BetConstruct's offerings are not limited to the land-based and online casino software solutions, but also marketing tools that will help clients to market their businesses and software to reach greater heights. BetConstruct also provides clients with white-label and turnkey solutions so that they can customize their software according to their requirements. BetConstruct Data Feed solutions provide accurate and timely information to power businesses. They also have a well-packaged solution for land-based casino businesses.
Below are some FAQs that will help you in deciding which gaming provider to work with for a gaming software.
1. What is BetConstruct?
BetConstruct is an award-winning company and has been in the iGaming business since 2003, providing land-based as well as online gaming solutions.
2. Is BetConstruct licensed and certified?
BetConstruct has always obeyed the codes and conducts defined by the organizations that set standards and regulations. BetConstruct is licensed and certified by BMM Test Labs, the UK Gambling Commission, Malta Gaming Authority, Quinel, Curacao License, National Gambling Board, South Africa, ARJEL, Romanian National Gambling Office, and many other regulatory organizations.
3. What games does BetConstruct offer?
BetConstruct has a wide range of offerings that include Live Casino games, VR Casino, Poker, Keno, Skill Games, Fantasy sports, RNG Casino, Farkle, Ogwin, Talisman, and many more.
4. In which countries do BetConstruct operate?
BetConstruct software is regulated to operate in Malta, Romania, the UK, Italy, France, and South Africa.
5. Why integrate BetConstruct with GammaStack?
GammaStack's unified API offers business everything that will make their brand to earn a significant reputation in the casino industry. We have the most popular live casino games, slots, and Kenos that BetConstruct has to offer. We will help you with the seamless API integration process.