10 World's Biggest Lotteries You Must Have in Your Online Lottery Software Solutions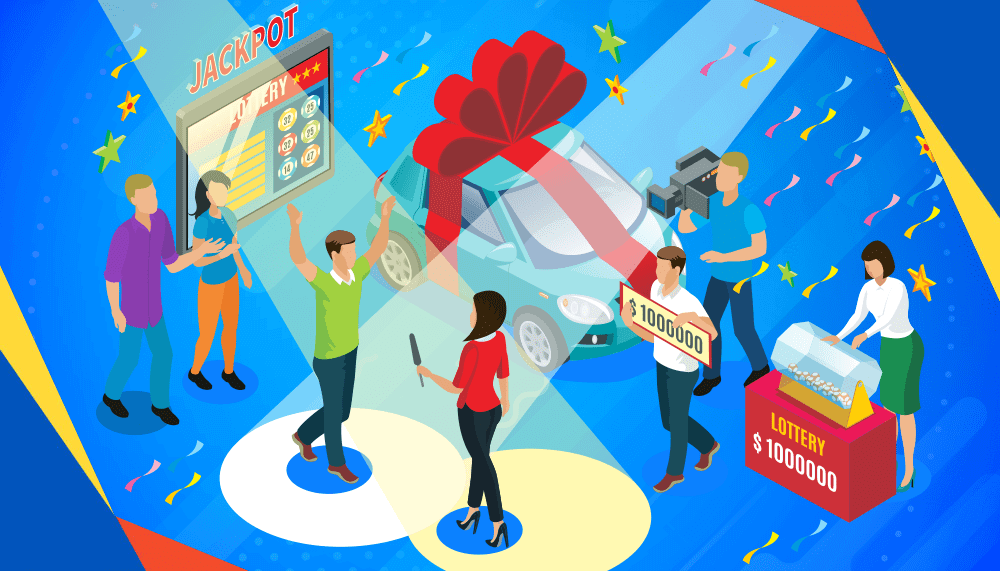 In recent times, specially during the COVID-19 pandemic, the online lottery industry gained immense attention as well as popularity, and has witnessed new heights. The scope of online lottery has increased significantly and the industry has created some impressive stats for itself as more and more people turned to online lottery platforms to try their luck. Games like Euromillions, Megamillions, Powerball etc have officially made it to the list of best lottery games to play.
While starting an online lottery platform, this is one of the aspects that intimidates most entrepreneurs. The task of choosing the right online lottery games. Since there are so many to choose from, making the right decisions often becomes a daunting task.


Nevertheless, it needs to be done. And it needs to be done right.


If you are someone who is scratching his head about the best lottery games, this article is just for you. In this article, we'll be covering the top 10 must have lottery games that you must have in your online lottery platform.
Why Is Online Lottery Gaining Traction?
Even though lotteries have been around since several centuries, it is still restricted in various jurisdictions. This means, several people who want to turn their fortunes don't have access to physical lotteries. And hence, online lotteries become their only option.

Another reason behind the success of the industry is the access to the biggest lotteries in the world. Unlike local lotteries, international lotteries know no boundations and they are accessible to people living in several various countries. The biggest advantage? The best online lotteries offer grand payouts that make them even more desirable and lucrative.

And at last, the COVID-19 pandemic. The pandemic forced people to stay locked up inside. Physical lotteries had shut down. The result? People turned to online lotteries to have fun and to win a jackpot. COVID-19 has propelled the growth of the online lottery industry and as per the recent stats, it's obvious that online lottery will soon become one of the most profitable industries.
Top 10 International Lotteries You Must have in Your Online Lottery Platform
Below is the complete list of top 10 most played, most played and world's biggest lotteries that offer massive payouts, receive maximum participation, and are effective in engaging customers.
MegaMillions MegaMillions is one of the biggest lotteries in the world. Initially in 1996, it was known as The Big Game, but later, after six years it was renamed as The Big Game Mega Millions. The first drawings of MegaMillions took place in the year 2002, and today, MegaMillions stands as one of the best lottery games in the lottery industry. MegaMillions is the most-preferred, multi-jurisdictional American lottery game that was once offered in six states but today, it's offered in 45 states, U.S. Virgin Islands as well as the District of Columbia. MegaMillions not only sits on the top due to its popularity, but also because of its majestic jackpots. In the year 2012, the jackpot of $656 millions was claimed by 3 ticket holders and another jackpot worth $648 millions was claimed by 2 ticket holders in the year 2013. Impressive right? The draws of the game take place on Fridays and Tuesdays every week, scheduled at 11:00 PM EST.
US Powerball US Powerball started its journey in 1988 and in the year 2012, the game revised its rules, and made itself even better. And since then, US powerballs have made several headlines. The 6 ball lotto game consists of nine prizes and features a jackpot of $40 million. The game also features one of the biggest jackpot of $500 million on several occasions. Numbers are drawn every Saturday and Wednesday in Florida, 23:0 EST. The players also get the option of Power Play, which multiplies the value of secondary prizes by 5 times. In a short period of time, this game has earned the title of the best lotto game to play.
Euromillions If there is a game in Europe that sits on the top and wears the crown, that's EuroMillions. Initially, when it was founded in the year 2004, the game was played in only a handful of countries. But today, EuroMillions is popular and widely played in countries like Belgium, Ireland, France, Austria, Spain, The Uk, Andorra, The Isle of Man, Monaco, Luxembourg, Switzerland and many more. The game is known for it's super draws and for the special events that are held every year. The game also offers massive jackpots that range from €100million to €130 million.
Oz Lotto Oz Lotto is another popular lotteries in Australia that's played by millions of players worldwide. The minimum jackpot is that of $2 millions and The biggest jackpot offered by Oz Lotto till date was that of $112 Million. The lottery offers a total of 7 prizes and the draws take place on Tuesdays, every week in New South Wales.
EuroJackpot Founded in the year 2012, EuroJackpot is another European lottery with a massive player base and following. The seven ball game offers twelve prizes and the draws take place on Fridays, every week in Helsinki at 21:00 EET. The minimum jackpot is €10 million and it can reach the maximum amount of €90 millions. Players from various countries such as Germany, Finland, Estonia, Denmark, Iceland, Hungary, Latvia, Italy, Netherlands, Lithuania, Spain, Sweden, Norway, Slovenia and many more participate in the lottery. No doubt, the game has gained immense popularity in a small period of time.
AU Powerball AU Powerball was originally inspired by US Powerball. One can easily find several similar aspects in both. But AU Powerball has managed to create a place for itself in the lottery industry. The seven ball lotto game offers eight prizes and the draw takes place every Thursday at 21:30 AEST. The minimum jackpot is $6 million and a power hit can be added that enhances the probability of winning during the draw. Why is the game considered one of the best lottery games to play? It's easy to understand and fun to play , thanks to the common elements.
SuperEnalotto Italians not making it to the top 10? How is that even possible? SuperEnalotto is an Italian lottery that offers a total of five prizes. The 6-ball lottery game also features a sister lottery that goes by the name SuperEnalotto Superstar, which offers an increase in the overall jackpot by €2 million. The second prize is that of €1 million which can be increased by 100 times.
El Gordo El Gordo Spain's best lotto game to play that has been played since 1812. The jackpot of the lottery game starts at €2 million, which can go upto €72 million. The Christmas lotto has a record of going up as much as €500 million. The numbers get drawn weekly, Thursdays and Saturdays, 20:30 GMT.
LOTTO MAX Lotto Max is a Canadian lottery that was established in 2009. The lottery consists of the minimum jackpot that amounts to $5 Million, which can go up to $50 million. The game offers seven prizes to the players and the draws take place on Friday, weekly.
La Primitiva Spain La Primitiva is another Spanish lottery that has gained a lot of popularity since 2013. The lottery has rewarded various massive jackpots that amounted to €24.92 million in the year 2005, €26 million in the year 2007, €32 million and €66.6 million in the year 2013. The draws take place on Saturdays and Thursdays every week.
Online Lottery Games Honorable Mentions
We have covered the top 10 best online lotteries that have gained popularity in various parts of the world and are enjoyed by millions of lottery players. But, there are some more lotteries that cannot be ignored. The below lotteries also offer grand payouts, are played by millions of lottery games players and receive significant engagement. Below are some of the online lottery games that might not have made it to the top 10 must have lottery games, but are immensely popular among the online lottery players.
Lotto Plus 1
Lotto Plus 2
Greece PowerBall
Poland Lotto
Daily Lotto
Carolina Cash 5
Texas Two Step
SuperLotto Plus
Fantasy 5
Spanish Daily
How GammaStack can Help you Get Major Lotteries into Your online Lottery Platform
Want to integrate the most exciting, most played as well as highly engaging lotteries into your online lottery platform? GammaStack can help. Whether you are starting your online lottery software platform or you are already a known name in the industry, we can help you get all the exciting as well as the best online lotteries into your online lottery platform.


Equipped with teams of highly skilled and seasoned professionals, we provide you integration services for top 10 as well as most renowned online lottery games that enable you to attract more audiences, increase participation, while boosting engagement. In addition to this, we integrate lottery games without disrupting your business operations. After integrating, we test your solution to eliminate bugs and deliver you a seamlessly working online lottery solution. Want to know more about our online lottery games integration services? Contact us today!
FAQs on International Lotteries
Can you integrate top 10 lotteries into my online lottery software solution?
Yes, we provide integration services for all the top as well as most played lotteries to ensure you can maximise engagement as well as participation.
What other lottery games can you integrate into my online lottery platform?
We provide integration services for several other lotteries such as Lotto Plus 1, Lotto Plus 2, Greece PowerBall, Poland Lotto, Daily Lotto, Carolina Cash 5, Texas Two Step, SuperLotto Plus, Fantasy 5, Spanish Daily and many more.
I want to integrate the lottery game of my choice. Can you integrate it?
Yes, apart from all the lottery games listed above, we can also integrate the lottery games of your choice.
Do you also provide custom online lottery software development services?
Yes, we provide you custom as well as white label online lottery software development services.
What services do you provide after the launch of the online lottery platform?
We provide you complete marketing support, maintenance services, 24/7 customer support to ensure you get the maximum value out of your investment.
Our team has recently been informed about certain entities or persons who are doing online frauds by falsely positioning themselves as representatives of our organisation. These individuals have used different social messaging channels such as Skype for doing frauds & acquiring online payments via crypto from a few individuals. Read More..